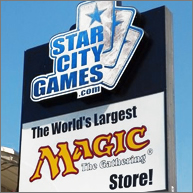 The World's Largest Magic Store
StarCityGames.com® is the world's largest Magic the Gathering store, with an inventory that includes an extensive selection of out-of print sealed product and over 20,000,000 individual cards!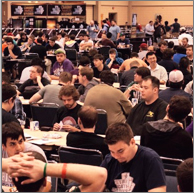 Organized Play
StarCityGames.com® Organized Play awards over $1,000,000 a year to competitors through our Classic Series, Open Series, and Invitationals. We also offer Invitational Qualifiers, held at game stores throughout the world, that qualify the winner to attend an Invitational of their choice. Learn more about Organized Play.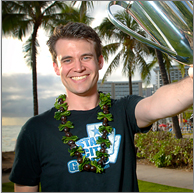 StarCityGames.com® Premium
StarCityGames.com®  Premium offers subscribers exclusive website access to Magic the Gathering's best players and most entertaining content producers, and even more of the same via an exclusive weekly email newsletter. Learn more and subscribe today!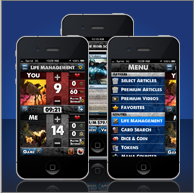 Mobile Presence
StarCityGames.com® is proud to offer SCGMobile®, our mobile platform that is used to deliver content and information quickly and easily to your mobile device. Find out more at scgmobile.com.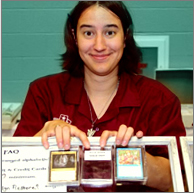 Customer Service
At StarCityGames.com®, our goal is to provide each and every customer with the absolute best online shopping experience possible. We feel our customer service is second to none and strive to show this at every step of the ordering process, even if unforeseen issues occur. Should you ever require additional assistance, feel free to contact Customer Service and we'll be sure to answer any and all concerns.