Of That Which We Are Made
"You ready for Hollywood, bro!?!" wailed the gypsies as they laid their curse upon me. It was Romania, 1898, and all I wanted to do was slay nerd souls and go on about my business...
Sometime after I'd taken my first ID (intentional draw) in this particular Pro Tour Qualifier, a thief very boldly lifted my friend's cube, and we saw him fleeing for the door full speed. Immediately, I was in hot pursuit. Running towards the doors, I watched the perp jump into a black Nissan, engine running, passenger door ajar, driver ready. An actual heist! Jumped in my car, slammed on the gas. Bumper to bumper, the avenue's packed...which unfortunately wasn't very relevant.
It was too late—I simply couldn't gain enough ground to make out the tags, and the scumbags got away. So here I was, being interviewed by a cop for his report of the incident, and a judge interrupted me with, "Your quarterfinals opponent is waiting on you!" Sure, that's fine, I need a couple minutes to finish this police interv—"If you don't hurry up, I'm giving you a game loss!" Tha fuuuuuuuuu?
Up one game to nil in the finals, a Slayer imbued with power from the exotic Ravenous Baloth of Krosan Forest found a way to hold off the assault despite my Vindication of his homestead, the Golgari Rot Farm. Wait. Gypsies don't say "bro," do they? Perhaps it was Miami, 2008, and though it feels like a century ago, the sting of that defeat haunted me longer than any other.
It could have been due to my literal car chase in the middle of the PTQ, the judge threatening me a game loss while I was engaged in a police interview, or maybe it was how someone implied I was a lock to win the match after I'd taken a decisive, well-played game 1. But I'd had many near misses in the preceding two years since I'd first heard about qualifying for the Pro Pour. And I'd been playing Magic since Revised (albeit with two years off from 1995-1996...and then six from 2000-2005).
Magic was in my soul, so I figured I'd take down my very first PTQ. And I almost did, narrowly losing in the finals, to the carpet-vacuuming waitress at an Austin, Texas IHOP around 1AM. That was in 2006, and I had many more near misses in the future. But maybe…maybe the reason that particular loss in Miami in 2008 that stung so badly was because it felt as if I wouldn't have the opportunity again.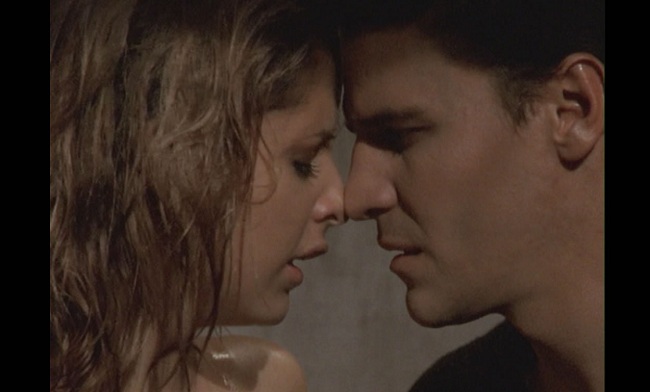 "S*#%'s about to get real."
Petrol and the Heart of Civilization
He was a surly beast and struck me as a lion with a splinter needing excision. When I sat down against Bronson Magnan round 1 of that Miami PTQ in 2008, he was untamed, nearly insolent, but I felt that by my process of dispatching him in our battle of Magic, through my kind methodologies, I had removed the splinter from this lion's paw. Perhaps there'd be hope for him.
Lifetimes happen in mere moments.
In 2012, Bronson Magnan won Grand Prix Lincoln (AKA GP Hoth), and there was no one more joyful of this than I—no one. Not even Bronson himself. I witnessed this from my computer monitor, but that was not the plan. Prone to panic attacks, two days earlier when I should have been on a plane to Lincoln, Nebraska, I was, inexplicably, in the fetal position on my couch attempting to focus on the vague idea that I wasn't in fact dying. The to-be champion could be found late that night circling the Lincoln airport wondering what happened to me.
To know Bronson in 2008 and to witness his unceasing effort towards growing into someone capable of winning a Grand Prix in 2012 was moving and inspirational. Unbeknownst to Bronson at the time, he had removed my splinter.
My love of Magic fresh, vows renewed, and empowered by my friend's success, I made the trip to GP Nashville where I found pancakes and the energy-inducing paradise that is the Gaylord Opryland. I quickly won a Trial to earn three byes for the main event, and with one Logan G. Mize at my side, I proceeded to watch what would be amongst the funniest movies of the year, 21 Jump Street. (Shout out to "Clone High!")
Despite three byes, I found myself with a win-and-in situation round 9 against consummate gentleman Billy Postlethwait, where I made a misplay that cost me game 1, and Billy didn't stumble in game 2. It was actually very encouraging; I had the opportunity to win that game 1, and my own play was why I lost. It left me a clear target to aim for in the upcoming GP Salt Lake City.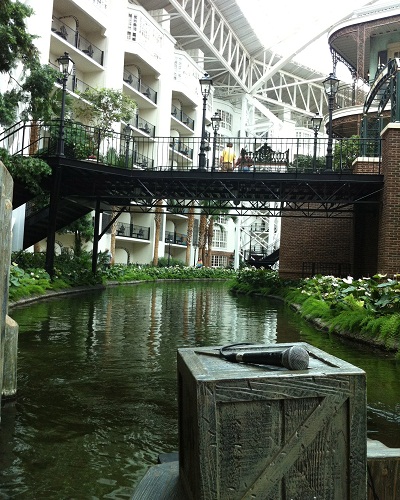 "I'm on a boat!"
Jiro Dreams of Sushi
For Salt Lake City, I chose to play Humans because Thalia, Guardian of Thraben was just too good for the moment. I didn't have time to play for byes on Friday, but Humans was a solid choice and I played well, losing in rounds 2 and 9. Day 2 I felt like I had very little control over my losses, and while Humans was great against the most popular decks, it seemed like Delver itself was better against the field, a surprise to exactly no people.
It was shortly after SLC that inspiration struck. Grand Prix Chicago had been announced, and it was the same weekend as my birthday. And Chicago is my hometown. I wouldn't be attending any other tournaments before Chicago, so it felt like a perfect opportunity to set the goal of thoroughly preparing for this particular tournament that was far in the future. I meant to do all I could within my power to maximize my chances for success at GP Chicago.
It felt like a moment of convergence, but of the few people I trusted with my idea, about 50% thought it was patently ridiculous, criticized me, and frankly didn't understand the principles of what I was attempting. Those people couldn't move beyond their misconception that I was shot calling a win at Grand Prix Chicago. This negativity truly hurt, and if I was going to be successful, I needed to set aside those opinions I'd become so accustomed to considering.
So I did.
Then, Modern. Shrug. Wouldn't have been my first choice, but The Goal wasn't concerned with perfection. After that, a GP Trial I drove two hours to attend didn't get the minimum of eight players required—another obstacle to overcome.
Aside
My good friend James Lance from Texas, who knew of my plans for Chicago and The Goal, called me up and asked what I was doing on a particular weekend when there'd be a PTQ in his city of Dallas. I had no plans, and as fate would have it, Spirit had tickets for $69, tax inclusive. Hang out with my friend and play a PTQ? Booked.
At James's suggestion, this time I tried out Delver, and it was unbelievably good. James and I both made Top 8 and promptly lost in the quarterfinals! I love Magic! Really, I do. Making Top 8 of a tournament alongside a good friend is one of the coolest feelings I've shared in Magic, and I hope that every Magic player gets the opportunity at least once in their life.
Well, I did make Day 2 in Chicago, but I fell short of the top tables. At the end of my GP Chicago experience, I certainly hadn't achieved The Goal in that I didn't "thoroughly prepare" or earn byes, but I was proud to have aimed high despite falling short. I believe that from right action comes right result, and I would recommend this mindset to anyone. There is never any shame in setting a goal and taking actionable steps to achieve it, regardless of the outcome.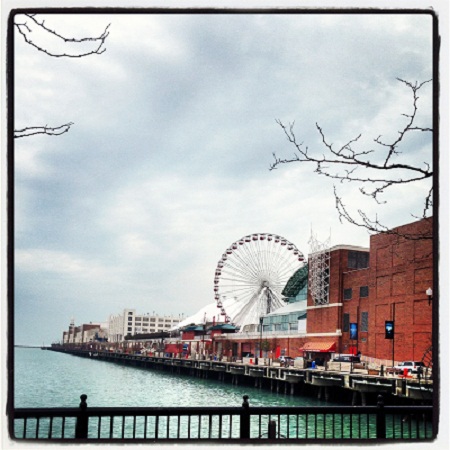 "And I captured this great photo of Navy Pier!"
I'd just finished round 3 of GP San Antonio, and I was fuming. It had been who-knows-how-long since I'd been this angry with myself about a misplay. Game 3 against Tyler Lytle, I chose not to block his Gravecrawler with my Knight of Infamy, a block not commonly made, but this mistake on my part gave Tyler the opening he needed to win from what we thought to be a practically unwinnable position. So I was 2-1, brooding, as discouraged as I'd been in a long time, and I whined to James Lance, "I'm at this crossroads where I need to decide whether or not I give a crap about this tournament."
Like Yoda is he, exactly knowing what to say he does, "I'm fixin' to go deep in this thing, so I reckon you get to winning." It all began to crystallize in my head, and without pause I told James, "I want the opportunity to play against Tyler in the finals of this thing." I was serious in that moment, and even I knew it sounded ridiculous, but I knew that to earn such an opportunity meant doing all I could from that moment on to get myself to the finals. So I did. And somehow it happened.
Many thanks to David Saunders and Glen Murphy for their never-ending positivity!