Dear Azami,

I'm sure by now you're sick of reading these, but you brought this on yourself! Anyway, I've been playing Magic since 1995, so I like the look and feel of the older cards. Like many, I suspect, a big part of what I love about Commander is that it gives so many old cards a new platform to be awesome...many for the first time. I've already got a pretty sweet Hunding Gjornersen deck featuring entirely pre-Tempest cards, so when I read your request this morning I had to jump on it. Here's where I'm at after digging through my collection:

Commander

Creatures

Aladdin
Brown Ouphe
Cockatrice
Crimson Hellkite
Dwarven Miner
Firestorm Phoenix
Giant Trap Door Spider
Joven
Karplusan Yeti
Lhurgoyf
Master of the Hunt
Rock Basilisk
Thicket Basilisk
Triskelion
Viashivan Dragon
Birds of Paradise

Artifacts and Enchantments

Aladdin's Ring
Amber Prison
Amulet of Unmaking
Blood Moon
Call of the Wild
City of Solitude
Elkin Bottle
Grinning Totem
Hall of Gemstones
Helm of Obedience
Jayemdae Tome
Knowledge Vault
Nevinyrral's Disk
Night Soil
Phyrexian Furnace
Preferred Selection
Sylvan Library
Thran Tome
Tornado
Fellwar Stone
Fire Diamond
Mind Stone
Moss Diamond
Sol Ring

Spells

Nature's Lore
Rampant Growth
Cinder Cloud
Creeping Mold
Desert Twister
Disharmony
Disintegrate
Earthquake
Fireball
Fissure
Fork
Gaea's Blessing
Illicit Auction
Inferno
Savage Twister

Lands

Dormant Volcano
Grasslands
Jungle Basin
Karplusan Forest
Mishra's Factory
Mountain Valley
Rocky Tar Pit
Strip Mine
Taiga
Thawing Glaciers
18 Forest
18 Mountain

That's right, another pre-Tempest deck. I feel the best role for an obscure ancient legend is at the helm of 99 other obscure ancient cards. Man, creatures used to suck, huh? That's the biggest problem I've run into so far: the lack of good, huge creatures. I realize that because of power creep these old-school decks will never be able to really keep up with finely tuned badass Commander decks, but I hope to make it sporting against the more casual portion of the community. Any advice you could offer would be greatly appreciated.

Thanks,

Dan

Dear Azami,

Although I am desperately holding out for you to look over my Spider Tribal Commander deck, I thought I would momentarily sidestep and accept your challenge to build around Livonya Silone.

Commander

Creatures

Bazaar Trader
Steel Golem
Vexing Shusher
Anger
Mungha Wurm
Inferno Elemental
Hydra Omnivore
Vigor
Ronin Cliffrider
Goblin Sharpshooter
Primordial Ooze
Sakura-Tribe Elder
Eternal Witness
Veteran Explorer
Essence of the Wild
Primordial Hydra
Goblin Tinkerer
Living Inferno
Hateflayer
Utvara Hellkite
Kiki-Jiki, Mirror Breaker
Brutalizer Exarch
Dragonlair Spider

Enchantments

Fervor
Fires of Yavimaya
Custody Battle
Leyline of Punishment
Stranglehold
Bear Umbra
City of Solitude
Rage Reflection
Splinter Twin
Keen Sense

Artifacts

Gauntlets of Chaos
Avarice Totem
Grinning Totem
Memory Jar
Fireshrieker
Sword of Feast and Famine
Sword of War and Peace
Basilisk Collar
Gorgon Flail
Mimic Vat
Trailblazer's Boots
Armillary Sphere
Grafdigger's Cage

Other Spells

Worldly Tutor
Sylvan Tutor
Boundless Realms
Journey of Discovery
Far Wanderings
Reap and Sow
Regrowth
Sylvan Scrying
Vandalblast
Rampant Growth
Comet Storm
Harmonize
Hunter's Insight
Garruk, Primal Hunter

Lands

Gemstone Caverns
Mikokoro, Center of the Sea
Shivan Gorge
Pendelhaven
Contested War Zone
Darksteel Citadel
Rainbow Vale
16 Forest
16 Mountain

Originally I really wanted to make this deck into a Commander land destruction deck and leave only the land I gave to my opponents via Bazaar Trader; however, I decided it would be better not to make everyone mad. Instead, I decided to mess with everyone's permanents and control the board while Livonya cleans up after everyone is tired of not keeping what they want. Part of the deck is dedicated to card exchange, specifically triggered by Bazaar Trader, Custody Battle, and Avarice Totem. No one wants to have Steel Golem, Mungha Wurm, Primordial Ooze, or a number of other permanents. This also works in our favor because we can give up control of one of the nonbasic land or legendary land we control in order to attack straight through with Silone.

The next part of the deck is board control. Since Livonya isn't very big, we can't always rely on drawing a Sword to protect her from Earthquake effects. Therefore, enter Basilisk Collar and Gorgon Flail. Ronin Cliffrider can mass kill an opponent's board just by attacking, and Inferno Elemental also gets past shroud while attacking or blocking. Otherwise, Goblin Sharpshooter plows over creatures at instant speed. Another brilliant piece of board control (I've found recently) is City of Solitude. Although it can cramp down some of our own effects, many decks are dedicated to reacting to other people. I've seen a Jhoira deck sit on its hand and only draw cards many rounds in a row just because of this one card.

Finally, the last of the deck is mostly ramp and red-green "good stuff." In many ways, this is where the flavor for Livonya comes in. Her flavor text reads: "unearthly stealth, and unholy alliances." Although we don't have many good necromancy cards, utilizing strong creatures to combat alongside her is just as unholy. Goblin Tinkerer plus Vigor makes for some interesting possibilities. Hydra Omnivore plus Trailblazer's Boots means you never have to pick sides.

I do believe this deck is still a little unstable, and I also haven't had a single chance to test is (since I just built is today). Gemstone Caverns could probably be switched with another worthless legendary land (although I really like the idea of getting a 'leg up' on the other players). Hateflayer is really good with double strike and other goodies but only mediocre with no support. Memory Jar probably seems weird in here too, but disrupting a player's hand and keeping them from using it with City of Solitude is incredibly good.

I've played Memory Jar a few times already in other decks (why is this card not banned?); even if you can't make total use of the new hand you get, there's always a strong possibility at least one opponent will lose a card they really needed. The only other real thing I can see is the lack of artifact/enchantment destruction in the deck. A little more of that would round off the deck, but hopefully forcing players to switch around their cards and lose control of things will help stop too many crazy things.

Sincerely,

Segrus
First, I would like to say thank you to both Dan and Segrus for their willingness to participate in my somewhat random Christmastime reminiscence challenge. After all, I wanted more than could be apparent to take advantage of the red-and-green holiday cheer for a Christmas Eve edition of Dear Azami, and in seeking to do so I wanted to reach far back into the days gone by for purely personal reasons. The reasons 'why' are multi-faceted. I find myself eagerly awaiting my girlfriend's return from Cambodia where she has been working for the past year and a half or so, with just a very few weeks left before the 10,000 miles of long-distance relationship collapse to "take a train to go see her!"
The happiness of that soon-to-occur reunion reminded me of another long-distance relationship (one I have written about before in the somewhat awkwardly named "Things I've Learned From Magic Cards Who've Dumped Me," among other places), but previously here on Dear Azami I've been hesitant to be too personal. I find this is the key difference between me and my co-author Cassidy: a willingness to dig deep into my own life, and thus my own stories, while crafting the story of a deck in the narrative of an article.
A long time ago, in an iteration of myself far, far away, half a life or so's worth of Christmases ago, there was a trip to see a girl. Dating was new and an unknown, both in the promises yet to be explored and the ethics one need must apply if one is not to be a right bastard. Pain, too, was yet unknown... The biggest problem, if you could call it that, was distance, insofar as this wide swathe of land called the Midwest happened to keep getting in the way. In "Things I've Learned," I referred to her as 'The girl with the Mox Ruby in her hands' because her name is her own and not mine to give. Time teaches many things, and that mistake is one that I have made before and know not to repeat. Thus, we need only know so much: that if she was to be embodied in a single card, that card would be Livonya Silone for reasons of her own choosing. So while you have both been co-authors in the designing of this deck, you've been but helpful participants in building her deck.
Welcome to Livonya Silone: A Love Story.
We begin first by nothing the process I've used in the past will be the same I have used here again: while from time to time Fortuna will strike and two submissions of the same Commander strike the same hot nerve at the same time, the beginnings of what we put in the deck will be locked in based solely on what was agreed upon between the two submissions. Cards that are in both decks are automatically in; cards that are not shared in common may be included or excluded based solely on how well they assist us in getting to the final product.
Here the challenge is made more difficult because I am seeking to embody not the ideals presented herein: "an all pre-Tempest deck" or "a red/green board control deck based on giving opponents things they do not want." After all, it's Christmas, and I'm an atheist, not The Grinch, so while I will be sleeping in tomorrow, spending the day home alone with the cats, and then going to see Les Miserables. Nowhere in here do we need to go chimney diving to deposit the ickiest, stickiest pieces of coal into our opponents' stockings.
Livonya would not approve of that anyway; while we may give opponents things, we will be doing so for a clear purpose to enable her to win the game in the fashion of her choosing, not to rain down unpleasantness by making sure our opponents are stuck with things they do not want that prevent them from playing the game. We are red mages: if we want someone dead, we kill them. That's the deal. It's not mercy to kill someone swiftly, it's just best practices. At the very most, it's just polite.
Comparing the land base, there is literally no agreement between the two decks save for Forests and Mountains, so we have a blank slate to work with. Segrus's deck has a hint of a theme insofar as it plays its own legendary lands in order to potentially give them to the opponent and legendary landwalk them to death, and that is part and parcel of what I wanted to do here with this deck. We will be messing up what people have to play with, perhaps, through some big goofy red sorceries that can help put our legendary lands on their side of the board then kill them with Livonya Silone. To follow through on that plan, we need a healthy compliment of legendary lands of our own to do so consistently, and that is going to fill out the beginnings of a sketch.
Starting with Segrus's build and going further, we add the following:
Red: Shinka, the Bloodsoaked Keep; Hammerheim; Kher Keep; Shivan Gorge; Keldon Necropolis
Green: Okina, Temple to the Grandfathers; Pendelhaven; Yavimaya Hollow
Colorless: Urborg, Tomb of Yawgmoth; Mikokoro, Center of the Sea; Hall of the Bandit Lord; Gemstone Caverns; Boseiju, Who Shelters All
That gives us thirteen legendary lands we may potentially redistribute to the opponents via fun shenanigans and tomfoolery, but both of the submissions were very high on the basic land count. We're going to need to have some smoother operating mana if we're to make this work just right. (Also, since Urborg is neither itself a Swamp nor cursed with possessing a black mana symbol on the card, we're allowed to play it in our red/green deck as it does not actually cast itself as a black card under the color identity rules. Weird, but true.) We need to find some mana fixing lands, then, and Dan's deck gives us a few to work with before we go and add some more.
IN:
Grasslands, Mountain Valley, Rocky Tar Pit, Karplusan Forest, Taiga, and Thawing Glaciers all come in from Dan's deck. We'll also add Stomping Grounds, Raging Ravine, Copperline Gorge, Fire-Lit Thicket, Mossfire Valley, Grove of the Burnwillows, Gruul Turf, and Rootbound Crag to our mana-fixers lineup, which brings us to 27 total lands so far. I'm aiming for 39 lands for the deck - Dan's 46 was far too high, while Segrus's 39 feels right so long as we have a few utility lands in there as well, and we thus can add a few of those too before we get to the basics:
Winding Canyons - My favorite land in all of Commander. I've resisted the urge to add it to the last few decks, but I think it adds a lot here to this deck, so in it goes. It is not indirect, though it seems like it might be with its blue mage trickery; it is not patient, red's very least favorite thing to have to be. It does, however, allow us to pick our moments before we go in for the attack so that pesky opponents with sorcery speed removal spells don't take out our nice things before we get to Clobbering Time.
Mosswort Bridge, Spinerock Knoll - Red/green is the most potent two-color pair for mana bases because it gets the two best hideaway lands. We want our mana base to work harder, and getting free spells just for playing lands is the kind of deal we can get behind right away.
Kessig Wolf Run - Another key reason red/green gets so much assistance in the land department, we would be doing ourselves a disservice without it. This is Livonya Silone's best friend because she has a connoisseur's appreciation for bonus damage and trample out of a land. This helps take her into three-hit range or better for commander damage since a mage who can afford to cast Livonya can also afford to pump her power up for three with this. Thus she has a ready option on seven power, one-third of the magical 21.
Fungal Reaches - There are going to be some options for big turns based on how you spend your mana, and this is going to potentially help us build for those big turns in impressive fashion. It's obviously also good with the Kessig Wolf Run above, but it's also going to help enable some of the big spells we're playing. Goofy things are going to be enabled by this, but that's fine because those goofy things will enable Livonya Silone in return, so we don't mind the occasional giggle in between the straight face and imminent demise.
This leaves us room for four Forests and three Mountains, which is not very many but not in and of itself inherently a problem. If you told me my Thawing Glaciers would only get me seven free lands and never ever could it ever get an eighth, I would be ecstatic, but we're going to have to watch out because if we go the typical route of fetching out lots of basics we're going to run out with fair regularity, so this is not going to be a deck in which we run the four-pack of Hunting Wilds, Skyshroud Claim, Explosive Vegetation, and Ranger's Path. We are going to ramp a little, it's true, but we'll be using artifact mana to do it, not rely on fetching out basics.
This brings us next to the artifact section, where we compare Dan's and Segrus's lists to see where they align. The answer, unfortunately, is they don't; they don't even agree on a Sol Ring, as Dan had one but Segrus did not. Dan's self-imposed restriction to the pre-Tempest era means there's not a lot of overlap locking us in on guaranteed card choices, so we have two card pools to work from as suggested inclusions but no requirements we're obligated to keep by my own self-imposed restriction of accepting as a given any points of consensus between the two lists before making my own modifications. This gives us the following card pool for our artifacts section:
Gauntlets of Chaos
Fireshrieker
Armillary Sphere
Avarice Totem
Sword of Feast and Famine
Fellwar Stone
Grinning Totem
Sword of War and Peace
Fire Diamond
Memory Jar
Basilisk Collar
Moss Diamond
Mimic Vat
Gorgon Flail
Mind Stone
Grafdigger's Cage
Trailblazer's Boots
Sol Ring
Aladdin's Ring
Amber Prison
Amulet of Unmaking
Elkin Bottle
Helm of Obedience
Jayemdae Tome
Nevinyrral's Disk
Phyrexian Furnace
Thran Tome
I like some of the equipment theme, though I want to focus a little bit more on protecting Livonya Silone from targeted spells and board sweepers and perhaps boost her power up a little. A bit of unholy bargaining, perhaps, to help us get into the realm of being able to take out an opponent with a single attack. We're going to take Dan's mana artifact focus to heart but choose a few different tools as we do it for streamlining's sake and to help enable the spells we know we're actually playing as we build the deck around Livonya. And we're also going to note there was some agreement on having card drawing artifacts and a bit of board control in there while we're at it, though due to the temporal restrictions Dan put on his card choices there isn't much agreement on which specific cards those are going to be.
IN:
Gauntlets of Chaos - Segrus's inclusion of Gauntlets of Chaos is definitely in, as we're going to be looking for ways to provide an opponent with a legendary land if they are not playing with any themselves and this is right on board that theme. In fact, it's the sweet thing that helps convince us to try to be goofy as we're being indirect because we want to bestow a legendary land upon our opponent should they not already possess one themselves.
Sol Ring - Obvious first mana accelerant inclusion is obvious.
Gruul Signet - I have actually never added a Ravnica guild's Signet to a Commander deck before, but it's true that we want the early color fixing as well as the effective mana rock.
Mind Stone - The main reason I never add a Signet is because I am too busy adding Mind Stone first. In this particular case, we're adding multiple cheap mana rocks so we can play both of them.
Darksteel Ingot, Coalition Relic - Three-drop artifact mana sources are a little bit high on the curve all things considered, but both of these have significant additional upsides that make them worthy of inclusion. One will never die at an awkward moment, while the other can help skip us higher up on the mana curve if that is where we want to go and does so at a very attractive price.
Thran Dynamo - Our last mana accelerant artifact, Thran Dynamo helps power out some of our goofier cards and bigger creatures, making it a worthwhile investment.
Besides mana, we want to advance our game with this segment, and that means we need to get a hold of some of those equipment cards Segrus suggested we might want as well as find any other tactical card choices that will pull us through a midgame slowdown by keeping the action happening. Segrus suggested Memory Jar and Thran Tome for card drawing and also Mimic Vat to grind out of board stalls, and I'm quite happy to add both. Figuring out which equipment cards are the right ones to go with Livonya takes a little more figuring out to do, and in looking to replace a few cards that were similar in utility in the two submissions, specifically Anger and Fervor, it seemed obvious that haste was something of incredible value.
Swiftfoot Boots, Lightning Greaves - Both offer untargetability to the equipped creature, which will help Livonya sidestep targeted removal spells at awkward moments, and the haste they also provide helps make sure that she will also always get in one hit before sorcery- peed removal can catch up to her. Haste effects were clearly agreed upon between the two submissions; all there was to figure out was how we were going to fill that need.
Basilisk Collar - Segrus has a lot of pinger-themed fun going on, which Basilisk Collar is excellent alongside. I also anticipate wanting a bit of lifelink in the deck since we're not really very defensively oriented. Thus we really appreciate something to help pick back up some spare life points so we aren't outraced while we're beating down.
Sword of War and Peace - My very favorite Sword is Sword of Feast and Famine because it lets you play twice as many things and can pressure an opponent's hand, something red/green decks are not exactly good at. However, what mass removal we have is going to deal damage and be red, so that meant we wanted to consider Fire and Ice and War and Peace on their merits, and between the bonus shot of extra damage and the added difficulty of racing a sword that grants life gain while you're at it, I went with the newer model.
Sudden Impact is a red card and Storm Seeker a green one, after all, so this effect is entirely in keeping with the color schema...and the latter of those is even from Livonya's home set, Legends. While I don't want to replicate the effect and start pointing direct damage shots that are based on an opponent's hand size as a theme, it can be really rewarding to connect with a piece of equipment that outright kills whoever just cast Praetor's Council.
Batterskull - More life gain but also just a seriously grindy threat and a massive boost to Livonya's normal power, pushing her into the three-hit range to TKO an opponent with commander damage. This also provides a replenishing source of bodies to hold your equipment with thanks to the bounce effect and living weapon, and given there is a permanent-generation theme and a token-generation theme, this is helpful in unanticipated ways besides just being an awesomely high-powered card. Instead of focusing on defending ourselves, we're just going to try to be hard to race, and Batterskull helps do that nicely.
Bonehoard - If Batterskull is the controlling, late-game grind equipment of choice, Bonehoard is the absolutely murder anyone at all choice of equipment, as it doesn't take very much Magic having been played at all before this is adding +lethal/+lethal to any commander. Bonehoard does bad, bad things to good people who don't deserve it, and making an unholy alliance with Phyrexia is entirely within the ethics implied by Livonya's flavor text. But again, this is just one of the most straightforward and direct ways to repeatedly power up trifling creatures into massive threats, as anyone who has ever been killed by a 28/29 Kobold token can attest. And if no one has yet, well, we'll get to work on that right away...
This brings us to the spells section, where we have two cards that are agreed upon—City of Solitude and Rampant Growth—and many additional options to pick and choose from which are less certain. I almost want to break my little bitty rule here because Rampant Growth is instead represented by Signets here so we don't run out of basic lands before we get to the end of things and we're going to have at least one card that cares whether this effect is generated by a permanent or not.
But there's so little existing overlap that I can't break it in good conscience, so we simply won't be adding any of Rampant Growth's friends because attempting to bolster that approach will see each of them diminishing in effectiveness quite steeply. I liked spells that both Dan and Segrus were playing and am pulling together what the deck cares to do and wants to be about based on each of their suggestions. I have another dozen additions to make based on their suggestions and things that are merely like their suggestions.
We proceed next to the Incredibly Sweet Spells department. This is a deck meant to have a bit of fun with some of the goofier Commander cards, the ones that everyone knows about but doesn't really look at with a straight face because it doesn't really make a lot of sense that this is accomplishing any sane objective. But each fits the build of the deck well, can potentially be an 'answer' to problem situations, and can help with enabling Livonya Silone while we're at it. An opponent who plays legendary lands but hasn't put one in play is not really able to make that decision when we Warp World, after all, and a Thieves' Auction with enough legendary lands on your side of the board will naturally result in a redistribution that Livonya will find quite to her liking.
IN:
Warp World – This deck is very heavy on the permanents, which means that a Warp World resolving will result in a) chaotic fun being had, b) opponents who had been withholding on playing a legendary land potentially finding one on their side of the board, and c) profit. Considering more than a few of our permanents make more permanents when they come into play, it's quite conceivable that casting Warp World will be a way to get ahead on the board, and opponents who are favoring spells may find their side of the board eroding quite unpleasantly even as they're left with something. One of the themes was a kind of painless reduction of permanents that somehow the opponent can't get mad about, and Warp World fits that bill perfectly because it's so uncontrollable and also fun at the same time that you can't be mad when a Warp World happens.
Thieves' Auction – Tactically, this is the best way to make sure your opponents end up with a legendary land, as unless someone jumps on the grenade and voluntarily picks up all of them, leaving them for last picks as we draft the permanents in play will result in each player ending up with one, which favors Livonya. Having recently seen this pulled off and been impressed with it, I also have to note that I've elected not to include a copy of Homeward Path since I am already highly valuing colorless lands just because they're legendary and it doesn't quite interact beneficially with enough other things to justify it on its own merits. Giving everyone their creatures back is too symmetrical; we can do better than that for combining with our tricksy fun spells.
Scrambleverse – It's harder to see how this profits you, but it certainly does lead to a destabilized board state where the opponents are put off-balance. If you're behind, chances are good that you'll come out pretty even barring variance picking favorites instead of smoothing things out evenly. This is a deck where having something doesn't mean you get to keep it, and Scrambleverse helps add to that aspect. And Warp World doesn't care if you control your cards, just that you own them, so a Scrambleverse to set up the chaos that you follow through with a Warp World will lead to memorable games and also a profitable path forward in advancing the game state.
Confusion in the Ranks – Or "this is why we can't have anything nice." It's hard to advance a board when the cards you play will automatically be used against you, and possessing the nicest toys is justification for taking them away from you. Alongside token-making permanents, especially ones like Kher Keep that can make a creature come into play at instant speed, there is a significant asymmetry in how this card plays out. We're building the deck to take advantage of these sorts of asymmetrical effects of deck design on in-game play and have fun while we're doing it. The intended effect is to keep everyone off balance and not really able to play the game they intended to play when they sat down. Instead, they have to play this other game that's still awesome and fun...but in which you're advantaged.
Illicit Auction, Custody Battle – One from Sam, one from Segrus. Both of these go along with the theme of making it really hard to keep key permanents in play on your side, and the point of them is to start the bidding war, not to win it. As the chaos occurs, so does the infighting, and it's more important to instigate the fighting between your opponents than to win a fight yourself. These solve problems and create situations in which you can reasonably profit, even if they aren't the direct and straightforward solutions to any problem we usually see me advocating for. It's Christmastime, the season for giving... Here, have Fred's Blightsteel Colossus, if you want it enough...
Harmonize, Garruk, Primal Hunter – Two additions off of Segrus's list, as we want a bit more card drawing and both should be able to fill that role quite admirably. Garruk can also make a steady stream of tokens, which we're well prepared to capitalize upon in a variety of ways, up to and including the fact that Thieves' Auction conveniently leaves nontoken permanents where they are while it redistributes literally every other permanent.
Savage Twister – While it's not the most efficient version of this card accessible to us—that would be Starstorm, which both has cycling for when we do not need that effect and plays as an instant—the 'upgrade' isn't very critical, and I'm not going to swap out a card that Dan can play happily (because it predates Tempest) for an effect that is better but not drastically enough that it necessitates the upgrade if we are to take ourselves seriously. I mean, we're advocating playing Scrambleverse; is 'taking ourselves seriously' really on our to-do list? Methinks not. Savage Twister fills a board sweeper role well enough, and we do need a few of those.
Blasphemous Act – I wanted to add Starstorm just to be ornery and say that is how we can justify still playing Savage Twister, but then I thought of Livonya's flavor text—'a little touch of the unholy'—and remembered we can have a little Blasphemy if we want it. For playing at sorcery speed, we potentially get a mass discount on our many fine damages, able to deal thirteen all around for as little as a single red. Thirteen should kill just about everything and is all sorts of funny if Vigor is in play (spoiler: Vigor makes the cut for the simple joy of interacting with these cards!) as it can super-Titan-size your team while clearing the opposing board.
Genesis Wave – This is just straight-up profit. One benefit of being so full of permanents for Warp World is that this also interacts favorably with Genesis Wave, and while we're giving ourselves all of this mana ramp to work with, we really need to manage to get paid back for them at an acceptable rate. We're not so full of card drawing that we can expect to make up the investment by drawing a lot of extra cards and thus have real spells to work with, so we're going to lean on big splashy sorceries instead. While we're not set up to well and truly abuse Genesis Wave, we can use it quite well, and abusing Genesis Wave is no one's idea of fun. I've seen them cast for 20, which we should never be able to do, but a respectable Wave for eight is entirely within our reasonable upper range and should hit a lot of cards when it happens.
Brand – One of the upsides of trading away all of your things is getting them back all at once for minimal cost. Homeward Path is too symmetrical—it gives everyone their creatures back, not just you—and also doesn't affect other kinds of permanents when we can routinely expect to be handing out our artifacts and enchantments over the course of a game. Brand takes the goofy cards and makes them terrifying, and the cards that are already fun by themselves become devastating when you know your follow-up plan is to throw a monkey wrench into that improvised plan they planned on following when you played Thieves' Auction.
We're light on spells on purpose, playing just fourteen of them and trying to bias in favor of things that put a permanent into play or are actually a permanent for your Warp World and Genesis Wave shenanigans. This also allows us plenty of room for creatures. We've got enough room left for 30 monsters, a fair chunk more than Dan had included, and it feels like a lot more than Segrus was playing as well given how many of Segrus's creatures existed solely to be given away to a soon-to-be-unhappy opponent. (See also: Steel Golem.)
Each of our creatures actively advances the game plan, and in the context of the spells we are playing, each becomes significantly more powerful than they would be outside of that context. After all, I've never seen Emrakul's Hatcher countered by Mana Drain before, but that is exactly the sort of play I envision being an entirely appropriate countermeasure to how we're playing the game.
It's like Gandhi said: first they ignore you, then they laugh at you, then they fight you, then you win.
We're going to carry over fifteen from Dan and Segrus's builds and have fifteen slots left to add new friends to the party. Four come from Dan's deck and eleven from Segrus's, but let us not think somehow that this means we favor one over the other. Both have been critical in finding the shape of this deck, but like Dan said, old creatures are pretty crappy in comparison to what you can get nowadays without trying very hard.
From Dan: Dwarven Miner, Master of the Hunt, Lhurgoyf, Triskelion
From Segrus: Ronin Cliffrider, Primordial Hydra, Living Inferno, Kiki-Jiki, Mirror-Breaker, Hydra Omnivore, Hateflayer, Eternal Witness, Dragonlair Spider, Bazaar Trader, Goblin Sharpshooter, Vigor
We have some pinging-related themes on both sides, a fair share of token-making, things that are just huge for their cost, and things that are good at passing the damage around to our opponents fairly equitably. You can't argue that you're picking on someone when you attack them with Hydra Omnivore, after all; you're picking on everyone, and that's totally not the same thing. We need to find fifteen friends who fill these same needs and roles, and hunting them down I came up with the following last additions to the deck.
IN:
Verdant Force – We want a token-themed deck, and The Best Fatty Ever Printed (trademark and copyright Wakefield Green Creature Industries, circa 1996) is incredibly good at providing bodies that interact meaningfully with our spell base or even just attack and block very well and appear at no cost at all after the initial investment. Two turns of Verdant Force in play before a Warp World has to be absolutely gut wrenching, and two turns of getting beaten down by the Force and the tokens as well is likewise going to leave a mark.
Dragon Broodmother – Very similar in effect to Verdant Force, the Broodmother costs a little less and adds flying and devour to the tokens she provides. There is a big difference between a 4/4 and a 7/7, however, so I like Verdant Force better for this deck. But this is not an either/or decision, and both serve the same function of turning time into bodies.
Spawnwrithe – Another card that can turn time into bodies. Spawnwrithe doesn't work on the same timeline—you don't get something for free each and every turn regardless of whose turn it is—but since the Spawnwrithes double in number each turn they can very quickly start to get problematically out of hand. It's much easier to stop than these other two, but it also costs a lot less too, so that you can even compare them favorably is a compliment to the three-drop.
Wort, the Raidmother – Chosen commander of Warp World decks everywhere, Wort isn't a built-in feature of your game plan, but she can nonetheless effectively assist in it. She doesn't quite make enough tokens for inclusion on just that merit alone, but being able to threaten to double up on major spells is also a worthwhile inclusion. Not enough to want to play Fork effects—one was included originally in Sam's deck and didn't make the cut—but as an add on to an already worthwhile card we can overlook the fact that Wort is not actually very good as a token-maker compared to the other ones we're playing.
Avenger of Zendikar – Everyone saw this coming, no one is surprised, and we needn't explain. A whole mess of Plants is good before Warp World, good during Warp World (watch how you stack your triggers—all of the landfalls first then 'make Plant tokens,' not the other way around), and entirely capable of brutalizing a whole table to death by itself without much help if the game is just a straightforward slugfest.
Hornet Queen – The Queen makes a lot of tokens at a good price and is exceptional on defense as she throws up five bodies with deathtouch and flying in the way of whatever your opponents have on offense. Five permanents being made by one card is an excellent deal when we're interacting with all of these weird spells of ours, and that each one can meaningfully trade with an actual card means it's hard not to come out ahead. If Avenger of Zendikar is the aggressive token king, Hornet Queen is the defensive token queen, and there are a lot of times when the best defense is in fact having the best defense. That tale about it being 'the best offense' doesn't account for games where you actually have to block, after all, and that happens a lot in Commander.
Emrakul's Hatcher, Kozilek's Predator – These two are interesting additions in that not only do they provide tokens to help with our board building plan, but they can be traded for mana to get to Warp World or Genesis Wave earlier than expected. Emrakul's Hatcher on turn 5 can be followed by Genesis Wave for six on turn 6 so long as you have a land that comes into play untapped, and these two intersect in interesting ways up and down the game plan.
Master of the Wild Hunt – The original Master of the Hunt is good, but I wanted the new one, too. Master of the Wild Hunt adds a bit of additional pinpoint removal to the deck while also slowly making a sizable board presence all by itself, and as the biggest proponent I know of this creature while it was in Standard, I'm always happy to bring it over to Commander and show it some new love. It's really, really good at building a board presence, and when using the Master's removal effect against utility creatures, you don't even lose any Wolves.
Siege-Gang Commander – Another removal-centric token maker, both Siege-Gang and Master profitably interact with the Basilisk Collar we're running from Segrus's plans (though in the Master's case, you need to know where to equip it right...). This makes four bodies for five mana and has the capability to turn into a significant chunk of damage at a reasonable price. Both sheer volume of tokens and additional utility of said tokens are of importance to us, and Siege-Gang excels both in bringing a lot of friends and having friends that are worth having.
This ends our token-generation plans, and we have five slots left to build up some of the other aspects of the deck.
Dwarven Blastminer – Dan's desire to tax opposing mana bases with hot Dwarven Miner action excites me a lot, as I have had that as an aspect of my Godo, Bandit Warlord deck and found it works quite well at keeping opponents from messing with you. It's important to remember not to punch down one player whole hog and make an unhappy enemy; the proper application of Dwarven mining skills comes more from the threat than the execution. This can help keep the biggest problem opponents from running away from the game and keeps everyone from wanting to make you unhappy.
Orcish Squatters – I know, according to The Hobbit I really shouldn't be putting Orcs and Dwarves on the same team, but if you're going to complain about that particular odd mix of flavor, I have only one thing to say to you: Llie n'vanima ar' lle atara lanneina. Orcish Squatters is another 'polite' land destruction card. You can see it coming, you can talk your way out of it, and you can kill it to escape the effect...but you have to do one or the other of those last two or 'seeing it coming' just means you get to be unhappy twice instead of once. An opponent who does not properly defend themselves deserves to lose a choice piece of real estate, and Orcish Squatters turns their misfortune into your mana acceleration.
Inferno Titan – Having added Master of the Wild Hunt and given we're playing Basilisk Collar, my not-exactly-subtle link to a decklist of mine in the paragraph for Master of the Wild Hunt could quite effectively have predicted we'd include Inferno Titan as well. It's not very powerfully on-theme, unless that theme is 'pass a lot of damage around pretty evenly,' and while the token-based theme is clearly the most powerful strain to be heard in the deck, the pinging-based removal aspect is also present. Inferno Titan excels in that particular role and just at dealing a whole lot of damage very fast—even before you account for Firebreathing, by the time you've hit your opponent once with Inferno Titan, they've taken twelve.
Apocalypse Hydra – Like Primordial Hydra except the doubling comes up front instead of over time, as seven mana gets you ten power. Like a few of our other cards, this is an effective pinger as well as a massive beater, trading in those +1/+1 counters for chip shots that can be quite meaningful alongside the other pinger effects and Basilisk Collar. I wish it had trample but nobody's perfect, and the card's pretty amazing enough without it that this is a wish you can get over quickly if you try.
Godo, Bandit Warlord – I didn't want to add Gorgon Flail as a backup Basilisk Collar, so instead I added this admittedly pure good stuff addition to help find our equipment package more regularly. It's kind of sort of maybe accidentally on-theme for the Warp World side of the deck. It may not be a token maker, but Godo fetching a Living Weapon puts three permanents into play for Warp World considerations... Yeah, this is just a good stuff addition, and I'm not going to overreach by trying to chat him up and pretend otherwise. Sometimes the best tool for the job is a really popular one instead of some niche card you've never heard of before.
Putting it all together, we get the following decklist:
Creatures (31)
Planeswalkers (1)
Lands (39) As always, just for participating in this week's Dear Azami, you will receive a $20 coupon to StarCityGames.com. As was true the last time I did a double feature, there will be a coupon for Dan and a coupon for Segrus because hey, why not, it's Christmas right? I'm an atheist, not Grumpy Cat…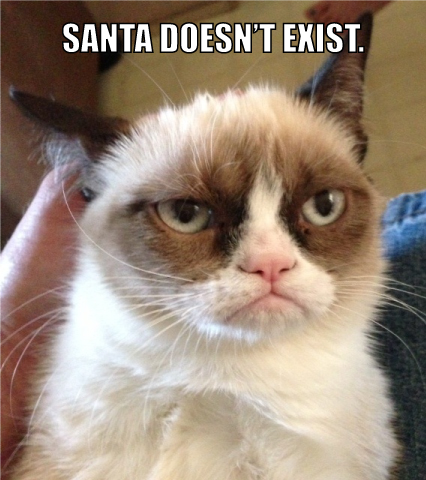 And on that note, I bid a merry Christmas to all and to all a good night. I'm off for the rest of the year, short though that is, but will be bringing a long-term project to light for the first Dear Azami of the New Year. Cassidy has you all for New Year's Eve, and then I unveil the Commander Cube.
-- Sean McKeown
Want to submit a deck for consideration to Dear Azami? We're always accepting deck submissions to consider for use in a future article, like Tony's Radha, Heir to Keld deck or Daniel's Gwendlyn di Corci deck. Only one deck submission will be chosen per article, but being selected for the next edition of Dear Azamiincludes not just deck advice but also a $20 coupon to StarCityGames.com!
Email us a deck submission using this link here!
Like what you've seen? Feel free to explore more of "Dear Azami" here!Feel free to follow Sean on Facebook...sometimes there are extra surprises and bonus content to be found over on his Facebook Fan Page, as well as previews of the next week's column at the end of the week! Follow Cassidy on his Facebook page here or check out his Commander blog: GeneralDamageControl.com!