Like many others who enjoy the storytelling side of Magic, I'm a fan of the Uncharted Realms column, pioneered by Jenna Helland and continued by Adam Lee. This is my homage. As I am not an employee of Wizards of the Coast, nothing I write possibly could be canon, and anything using Wizards' settings or characters would be an intellectual property infringing no-no, so you won't find any mention of Innistrad, Ravnica, or planeswalkers in what follows. It's best just to think of it as "a fantasy vignette illustrated by Magic cards." With that out of the way, I hope you enjoy "The Tavern Swindle."
The Tavern Swindle
On a busy night in the Acid Horse tavern, only Magda had a bench to herself. She sipped the cheapest beer in the house from one of its finest clay mugs as she watched the rest of the drinkers and the door. Business was good after any spike-fight but best when a local won. A tenement boy from a few blocks away was standing atop the table in the far corner, laughing and guzzling plum brandy through a new hole in his front teeth. From the way he smiled, he never had tasted liquor so fine before, and at the rate his handler was spending his prize purse, she doubted he would again.
Magda waved over the blond serving-man running back to the bar for more brandy. "Switch him to beer. I want him feeding his sisters next month. After another round, I'll start sending some of the hangers-on home."
The serving-man nodded and scampered to the beer barrels instead, stopping at the tap of the most expensive import. Magda gave him a mental nudge, not large enough for him to know or remember, but plenty to make him move to the Acid Horse's cheapest. He meant well, but taking in a little less money tonight was better business. She had meant what she said about the boy feeding his sisters. He would remember the kindness—her will-magic would make sure of that—and if he won his next spike-fight, he would return to celebrate with more platinum in his prize purse and more hangers-on buying drinks. Small risk, large payoff.
The serving-man filled the last mug from his tray and hustled over to the spike-fight customers. As he handed the first beer to the tenement boy, the door opened. The customers who looked at the new arrival turned away in the order of their sobriety, and Magda gave a nudge to the drunkest of the hangers-on, a graying man distracted for a moment from his game of three-card monte and Sigrid, the platinum blond rogue running the scam. Magda settled on him to send home first, when he was done losing his money. Her will-magic customers hated gawkers.
Magda finished her beer and scooted to the left. Her customer stomped over to her without taking off his cloak, and the pine bench creaked under him as he sat. Each of the three rings on his pudgy right-hand fingers came from trading with a different enemy.
"Good evening, Edgar." Magda nodded to the smuggler. "How's business?"
"After you fix this problem of mine, it'll be great." Edgar smiled. His teeth were a jumble: human, elven, wooden. "How about you? I've heard stories of heavy drinkers buying their favorite taverns, but you don't even drink that much."
"Karl used to joke about me turning the Acid Horse into my shop. After he..." Magda took a breath. "After he died, I didn't want to leave, so I bought his share from his family."
"A touching story, really. 'How I Became a Barmaid' by Magda."
"Funny as always, Edgar." She exaggerated her sourpuss face to make it seem a joke. "I never serve the drinks. I just provide...encouragement when it's needed."
"One more round never hurt anybody, their idea or not." Edgar had a deep, practiced laugh. "Just don't try to sell me any of your cheap beer. I sold it to you, and I'm wearing a mind charm."
"Of course not." Magda let Edgar's misunderstanding go. "You have a problem for me to fix?"
"Yes, and she's right over there working three-card monte."
"Sigrid, a problem?" Magda chuckled. "I couldn't imagine."
"You wouldn't laugh if it was your shipment she rerouted."
"Fair. I'll beckon her over and make her tell you..."
"Not enough." Edgar tapped a knuckle to his forehead. "This is the second time she's crossed me, and it'll be the last."
"Well, that was your first mistake, giving her another chance."
"Stow it. I'm hiring you for will-magic, not business advice."
"Don't get too upset, Edgar." Magda patted her knees with her index fingers. "We haven't come to an agreement yet."
"Oh, we will."
"I'm not so sure. Sigrid's one of the tavern's best customers..."
"I'm sure she is," Edgar muttered. "Remember Karl? He turned me down the first time I wanted her. Then he died. Don't be a fool."
"I won't be." Magda's voice was somber. "It'll cost me a lot to replace her nightly tab, though."
Edgar unclipped a small bag from his money-belt. "How about this?"
"If that's platinum, we've taken more in tonight..."
Edgar untied the string and shook out two gold pieces like half-spheres. They rolled onto the bench between the negotiators, sawn faces up, edges clinking.
"Oh, that's different. Show me the rest."
Edgar handed over the bag and let Magda root through it. She pulled a small dagger from a dress-pocket, picked three of the half-spheres at random, and sawed test-cuts into the edges. Both came through as good gold.
"You have a deal." Magda put all the half-spheres back in their bag. "I know an alley where you can do the job. It's a couple of blocks away. Nice and deserted."
"What about Sigrid's room upstairs?"
"Not in my tavern. The servers have enough blood to clean up each night." Magda held up a finger before Edgar could speak. "The alley is right behind your warehouse in the neighborhood. I'll work my wind-magic on her, and you'll take it from there. Do we have a deal?"
A smug smile from Edgar. "We do."
"I'll call her over."
Magda looked across to the three-card monte game. The graying mark was searching his pockets for another coin, putting Sigrid's scam at a standstill. It was as good a time to interrupt as any. She raised her right index finger and crooked it twice, once for each of them. The drunk stumbled her way at once, while Sigrid paused to put away her cards and draw her cloak around her body. The rogue was steadier on her feet and made it to Magda's bench first.
"Wait a moment," said Magda. She pointed to the drunk and then the door. "You go home."
The drunk stumbled toward the door. Sigrid stood before the bench, saying nothing.
"Sigrid, I have a job for you." Magda swallowed. "Go to the alley behind Edgar's warehouse and wait there. A man will come up to you and call himself Peter. You will answer his questions truthfully. When he asks to see your cloak-pin, walk up to him and show your neck. Go."
Sigrid turned and followed the drunk out of the Acid Horse. He turned left. She turned right.
"She'll be waiting for you, Edgar. I hope you're satisfied with my work."
"Of course, of course." The smuggler rubbed his hands together. "The next time you need to order imported brandy, I might even give you a discount."
"That'd be nice." Magda nodded. "She has enough of a head start. I think you can go."
Edgar stood and started toward the door. His steps had changed; he was no longer in a hurry, and his walk across the Acid Horse was quiet, almost graceful. Magda half-smiled. He still had the rogue's walk, even if he was carrying more weight around.
Edgar left the Acid Horse and turned right. Magda looked to the celebration and started choosing drunks to peel away and send home until only the tenement boy and his handler remained. She sent them on, too, but not before reminding them to come back after the next fight.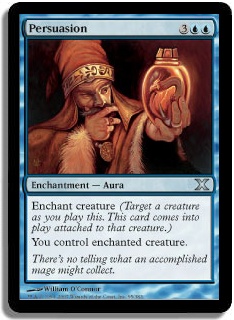 The Acid Horse was emptied of paying customers, and the serving-crew was three-fourths done cleaning up the night's mess when Sigrid returned. Her cloak was inside out, and a thin line of dried blood decorated the black leather of her dagger-sheath.
"Welcome back, Sigrid." Magda patted the bench-space beside her. "Edgar's dead?"
"Yep." Sigrid sat. "I left him in the alley for the smugglers to find in the morning. No witnesses."
"Good. Need a beer?"
"No. Maybe." Sigrid sighed. "Next time, don't use that name."
"I won't. For him, though, I wanted you to be good and mad."
"Why? So I'd make him suffer?"
Magda nodded but said nothing.
"What did he do to you?"
"He killed Karl." Magda closed her eyes. "Then he told me about it as if I didn't know. He thought he was intimidating me. Can you believe it?"
"Oh, yes. You didn't hear the questions he asked me before I got around to sticking a dagger in that great big gut of his."
"I'll make you a deal, Sigrid. Next time I want someone to suffer, I'll use Karl's name."
"Works for me." Sigrid pursed her lips. "How much did he pay you?"
"It's in gold. I have a pouch for us to divide." Magda grinned. "How much was he holding out?"
"A little gold, a lot of platinum." Sigrid tapped the money-pouch on her belt. "All right here."
"Good. Empty it out and I'll do the same. We'll split the gold and platinum down the middle."
"What if there's an extra coin?"
"We'll flip for it." Magda grinned. "Not your special coin, either. Save it for tomorrow tonight."
***
I hope you've enjoyed this bit of non-intellectual-property-infringing-so-please-don't-cease-and-desist-me-Wizards Magic-inspired fiction. May it inspire you to tell your own stories about the cards you love to play.
As always, thanks for reading.
-- JDB
@jdbeety on Twitter