Just another day at the office.
In recent weeks, @starcitygames and @wizards_magic have gotten used to record-breaking events. From the staggering numbers (28,000+!) that tuned in to watch @tommartell take down #PTGTC with The Aristocrats to the truly massive turnouts at the highest attended Grand Prix in the history of Magic, #GPCharlotte and #GPYok. Heck, even just last week the largest @SCGClassic event, #SCGKY, was won by Andrew Shrout! Previously mythic numbers are now more common than fifteenth pick Structural Collapse.
But I think it's still worth noting that #SCGINDY (not to be confused with S.C. Gindy, which are probably the initials of one of PT Hollywood champ Charles Gindy's…) was the largest StarCityGames.com Open Series event ever. 774 players (more than attended #GPRio on the same day, albeit in Brazil) showed up to the Indiana Convention Center, and, for the first time ever, the Open went to 11…rounds, that is! This huge turnout led to the entire Top 8 being played out Sunday morning, which wouldn't normally have been a problem…but Daylight Savings time stole an hour of otherwise useable sleeping time from everyone involved! What a cruel coincidence!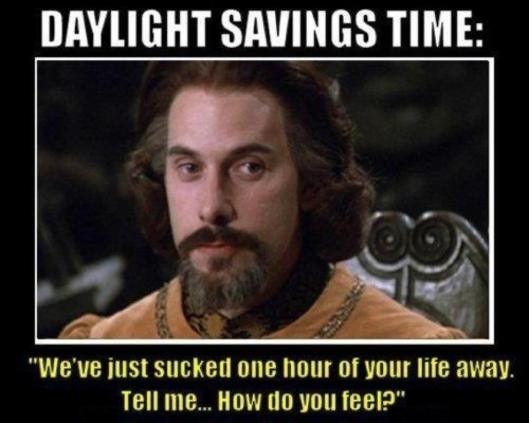 In any case, the event was notable for more than just its size, as Adam Liu and 2012 #MTGWMC team member Alex Binek (@PTQChamp) took trophies, a sideboarded copy of Cooperation made the finals (in the hands of @EricRillentless), and tons of fun was had by all in the Circle City:
(Glenn) Final tally for #SCGINDY is 774 and 11 rounds of Swiss!

— SCG Live (@scglive) March 9, 2013
Wow. An SCG Open with over 750 people? #mtg is out of control. #scgindy

— Patrick Chapin (@thepchapin) March 9, 2013
Gigantic record-breaking GPs, Standard and Modern having double-digit viable decks and now a record-breaking SCG. #mtg is in a Golden Age

— Chris Lansdell (@lansdellicious) March 9, 2013
#scgindy has a few people. More than #gprio? Lots of std to play today I guess #mtg

— Rob Vaca (@RVIII) March 9, 2013
11 rounds of swiss for #SCGIndy at 774 players. Bigger than 707 player GP Rio.

— Phillip Green (@Chevrongolf) March 9, 2013
For the first time, more players at an SCG Open than at a GP. #wow

— Nicholas Sabin (@team_sabin) March 9, 2013
My hat is off to Star City Games and their ability to run an amazing event almost every week of the year. #SCGINDY So great for the game

— Tristan Gregson (@TristanGregson) March 9, 2013
#SCGIndy should be called #SCGCon at this point.

— Danny West (@Tolaria_DWest) March 9, 2013
What's the cut for Day 2? #scgindy

— Jason Abong (@MTGTwin1) March 9, 2013
Go @fffreakmtggo!! Hoof it up!!

— CJ Bednarz (@capnfuzzycheeks) March 9, 2013
Winning games with HOOF again feels so amazing!

— Brad Nelson (@fffreakmtg) March 9, 2013
The prime speaker deck is so sweet #scgindy

— Vivek Soi (@luckymartyr1) March 9, 2013
Lots of people playing Prime Speaker bant at SCG Indy. Might be time to go in on those, esp if they do well. #mtgfinance

— Nick Becvar (@Becvar) March 9, 2013
@shaheenmtg Is killing it this weekend with the commentary. Looking forward to watching more in the future!

— Patrick Buckley (@Capinahab) March 9, 2013
Was this a good trade? #mtgmedina #MTGFinance #SCGINDY twitter.com/Adam_Prosak/st…

— Adam Prosak (@Adam_Prosak) March 10, 2013
Just won video feature match at scg indy, 7-0

— Susan Zell (@SusanTheOdd) March 9, 2013
It's pretty friggin' awesome that the top eight of #SCGIndy includes a couple. Has that ever happened before? Has a record been set today?!

— Dave (@AvatarOfBro) March 10, 2013
Top 8 about to start bright and early!#scgindy

— Shaheen Soorani (@shaheenmtg) March 10, 2013
(Joey) WAKE. UP. EVERYBODY!!! Time to watch the top 8 of #SCGINDY, the BIGGEST SCG OPEN OF ALL TIME! #CAPSLOCKWARRANTED

— SCG Live (@scglive) March 10, 2013
Watching this match makes me wish I had bought more Angel of Serenity.

— travishall456 (@travishall456) March 10, 2013
So does this week prove reanimator decks are the real deal, or does it mean they're about to get hated out of existence for a while?

— Zvi Mowshowitz (@TheZvi) March 10, 2013
It's so rewarding to see the standard environment as interesting and diverse as it is right now. Lots of hard work paying off bigtime.

— samstod (@samstod) March 10, 2013
(Shoebox) Congratulations to Adam Liu with Naya Humans, winner of the largest StarCityGames.com Open ever, 774-player #SCGINDY! #MTG

— SCG Live (@scglive) March 10, 2013
All set for a somewhat large legacy open. Trying a somewhat different miracles build today. #SCGINDY

— Alex Binek (@PTQChamp) March 10, 2013
Just sat down to lunch & were served water in a tin pail. @shaheenmtg is brave… #SCGINDY twitter.com/AffinityForBlu…

— Joey Pasco (@AffinityForBlue) March 10, 2013
Ban Show & Tell.

— Daniel Schoenbach (@MagicShoebox) March 10, 2013
@tommartell hey man, i enjoy handicaps

— Adam Prosak (@Adam_Prosak) March 10, 2013
#SCGINDY so Jund aggro, Jund midrange, Jund Loam, Punishing Jund, I'm noticing a trend...

— FelineLongmore (@FelineLongmore) March 10, 2013
Not gonna lie, pretty excited to see Aggro Loam shells make a comeback in Legacy. #SCGINDY

— Mark Sun (@AllSunsDawn) March 10, 2013
This Hoogland guy just 1-shot his opponent at 19 life with a single attack from a Knight of the Reliquary that was approximately a 22/22

— Kush Singhal (@brute_steamer) March 10, 2013
Hurray! Go Go Loam! #SCGIndy

— USS Beatdown (@CapnTopDeck) March 11, 2013
@felinelongmore Wait...what card is being played?!?!

— Blake Leighton (@BLeighton1982) March 10, 2013
Glen's voice squeaking higher and higher as the Storm count increases is quite funny. #scgindy

— Ari Lax (@armlx) March 10, 2013
@allsunsdawn just missed on breakers for t8 by .2%

— Bernie Wen (@bwen18) March 11, 2013
Went 7-1-1 in the Legacy Open for 10th...

— Andrew Hurst (@Arew) March 11, 2013
@shpongled_long live the #RileyCurranJazzHour

— Mike Keknee (@Big_Tears) March 11, 2013
deck refused to COOPERATE in the finals.also punted game1. oh well, it was a good run #SCGINDY

— Eric Rill (@EricRillentless) March 11, 2013
Congratulations to Alex Binek, our Legacy Open champion! #SCGINDY

— SCG Live (@scglive) March 11, 2013
Cool to see Alex Binek doing well at #SCGIndy.He helped carry me and @lsv at the WMC this summer.

— Brian Kibler (@bmkibler) March 11, 2013
@ptqchamp very nice.

— Luis Scott-Vargas (@lsv) March 11, 2013
These two guys kept asking for a picture with me. @strong_sad @fffreakmtg #scgindy #mtg twitter.com/Fblthp/status/…

— Fblthp (@Fblthp) March 11, 2013
I'm gonna Tweet some tags, only got twenty favorites in my pocket. I - I - I'm hunting, looking for some winners… This is Tweeting awesome!
Event Coverage Coordinator and Twitter Admiral for StarCityGames.com
Listen to the @InContention podcast! It's the official podcast of the StarCityGames.com Open Series with @kstube, @affinityforblue, and myself. Listen in on StarCityGames.com! Our most recent episode, Pillars of the Format, can be found here.