Beware the Ides of March! Or rather, you should "be aware" of the Ides of March, which just so happens to be this weekend and corresponds with the Anna Perenna festival of Ancient Rome…but perhaps more significantly with the StarCityGames.com Open Series in Washington, DC, and the StarCityGames.com Classic Series in Birmingham, Alabama!
Let's get started in our nation's capital, Washington, DC!
Over the last month, Magic tournaments the world over have been setting attendance records. In back-to-back weeks, the top two attended Magic events of all time were held in Charlotte and Yokohama, and then the records for the largest Classic (in Louisville) and Open (in Indianapolis) also reached new heights. It's possible that this weekend we can set a record again, as the last DC Open was the previous attendance record holder. Will another number be toppled? Your guess is as good as mine!
Our home away from home for all of our Magical needs will be the Walter E. Washington Convention Center.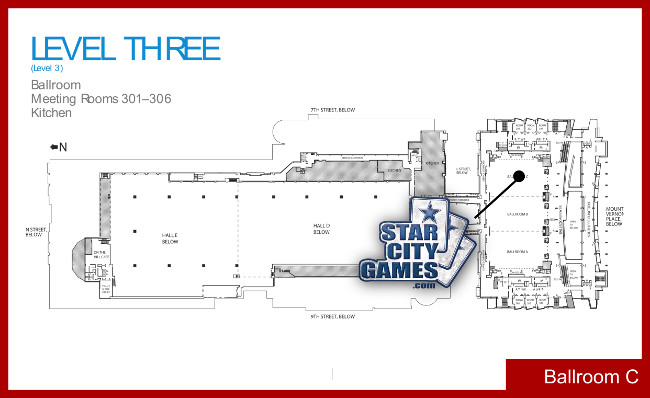 Situated a stone's throw from several Smithsonian museums, Chinatown, and where the Washington Wizards play their home games, there are plenty of food and beverage options nearby.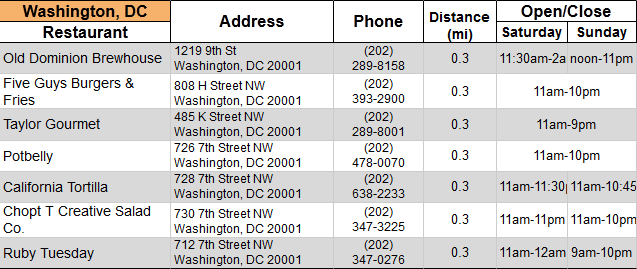 This weekend, we are proud to present three alterists alongside Magic artist Cynthia Sheppard!
Come meet Magic: The Gathering artist Cynthia Sheppard. See her artwork on her website. You can find her artwork on these cards: Archangel (AVR), Bloodcrazed Neonate, Cremate (RTR), Exquisite Blood, Markov Warlord, Rush of Blood, Shadow Alley Denizen (GTC), Scorned Villager, Sublime Archangel, Tavern Swindler, and Trusted Forcemage.

Eric Claar brings his unique style of alters to the StarCityGames.com Open Series. Known for his minimalist "blueprint" style as well as full art pieces, you can check out his work on Facebook and deviantART. For commissions, you can contact him through Facebook or e-mail cbalters@gmail.com.

Lindsay Burley will be selling and creating her unique brand of 3-D cards and tokens as well as custom playmats! Check out her work here, then stop by and check out these awesome cards! For special commissions before the event, you can contact Lindsay at 3Dalters@gmail.com.
Based out of Baltimore, Maryland, Ashley Jordan, the artist behind Alternate Dimensions Card Alters and Designs, features hand-painted Magic: The Gathering partial and full art card alters. Visit her website or Facebook to check out some of her custom work or to request a commission!
It's about time I got back into the event coverage groove, and this weekend affords me that opportunity! Alongside Veteran Explorers Joey Pasco and Adrian Sullivan, we will be delivering the quality live tournament Magic you've come to expect from us! Tune in to @SCGLive and follow the action on Twitter with the hashtag #SCGDC all weekend to stay abreast of all of the news and updates from the floor. We look forward to keeping you entertained!
But wait, there's more! If you call Alabama home, perhaps you're more interested in a trip to The Magic City (its actual nickname!) in Birmingham, Alabama!
The Classic Series offers us the unique opportunity to visit a wider array of metropolitan areas that we might otherwise not get the chance to visit. One such location is the Pittsburgh of the South (another actual nickname), and the location for the Classic this Saturday will be the Birmingham-Jefferson Convention Center.
There is a good selection of lunch and dinner possibilities nearby, so going hungry won't be a worry for those in attendance.

A couple of talented alterists will be in attendance as well!
Ron Faris will be painting custom card alterations at the event. Check out his unique alters by following him on Facebook at or checking out his blog. As always, you can e-mail him at blackwingalters@yahoo.com for commission information.
You can see examples of Chris King's alters and place custom orders on his website.
The hashtag for this event is #SCGBIRM, and you can follow @SCGClassic for pairings and updates.
More winners, more champions, more trophies this weekend. The Ides of March is upon us!
Good luck, have fun, and et tu, Brute?
Event Coverage Coordinator