Dragon's Maze is here! After many months of waiting with baited breath, finally we have access to Ral Zarek, Voice of Resurgence, and Blood Baron of Vizkopa to shake things up in Standard—and Sealed! That's right, the second day of the Open Series in Charlotte, North Carolina this weekend will be Return to Ravnica Block Sealed. After the popularity of last weekend's Team Sealed at #SCGNJ, it's no wonder the buzz going into this weekend is not just about our Standard tournaments in Charlotte and Pittsburgh but also about the brand new Limited formats!
But I'm getting ahead of myself. We're starting at the top with the Open Series, and the locale this weekend shouldn't be strange to fans of our tournaments. In fact, it's the same place we held Grand Prix Charlotte: the Charlotte Convention Center.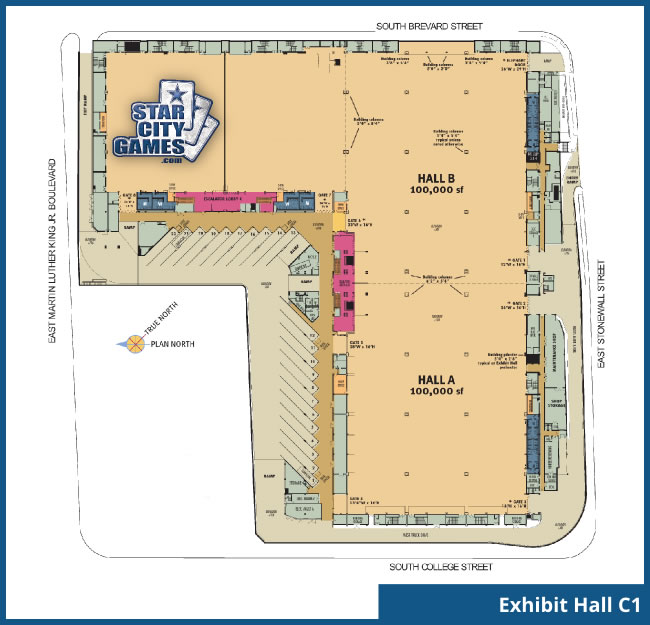 The Charlotte Convention Center has been good to us, so it's no wonder we're going back. Ideally located in downtown Charlotte across the street from the NASCAR Hall of Fame, there are plenty of hotels, bars, restaurants, and places to park nearby—and in the convention center itself! The BW3s located inside the Hall of Fame is a short walk away, so if you have a NBA game to watch later in the evening, you're in luck!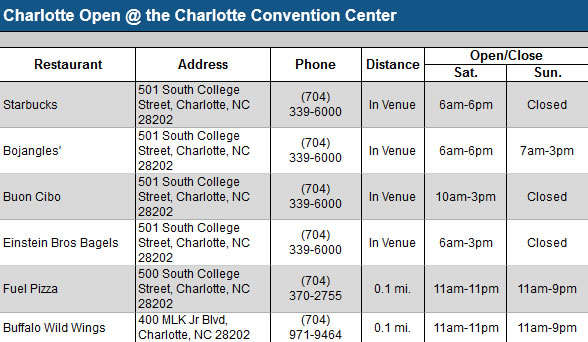 Standard Opens are old hats for most of you Open Series veterans. Sealed Opens are another story, so be sure to show up on time! You need to be registered for the Sealed Open by 9 AM! If you need more help with specifics for this event, visit the Event Fact Sheet.
While our Sunday format will be Sealed, our alterist alley will be wide open! We have three alterists joining us in The Queen City.
Amber Musick will be at this event offering her custom, full art playmats and tokens as well as creating new works of art and customizing your playmat with original art. Pricing and her current offering of playmats can be found on her deviantART page. You can contact Amber at zhycalui@gmail.com to request a playmat to be picked up at the event.
Based out of Atlanta, Georgia, Leif Paulson, also known as Evil Nerd INC, works as a professional freelance artist. Please visit his Facebook page to view samples of his Magic card alterations. Leif is currently accepting commissions specializing in card extensions.
Ron Faris will be painting custom card alterations at the event! Check out his unique alters by following him on his Facebook or his blog, and as always, you can e-mail him at blackwingalters@yahoo.com for commission information.
If you can't make it to Charlotte but want to watch all the action, you're in luck! @SCGLive has the best live Magic: The Gathering coverage on the net, and this weekend we have Zach Hall, Osyp Lebedowicz, and Glenn Jones bringing you all of the exciting Standard and Sealed action! Stay on top of everything via social media using the hashtag #SCGCHAR on Twitter, not to be confused with #SCGPSIONICBLAST. If you don't get that joke, go ask someone very old.
But Charlotte is not the only city hosting a StarCityGames.com event this weekend! You can join us in Pittsburgh, Pennsylvania this weekend if that's closer to home! The home for the Classic Series this weekend is David L. Lawrence Convention Center.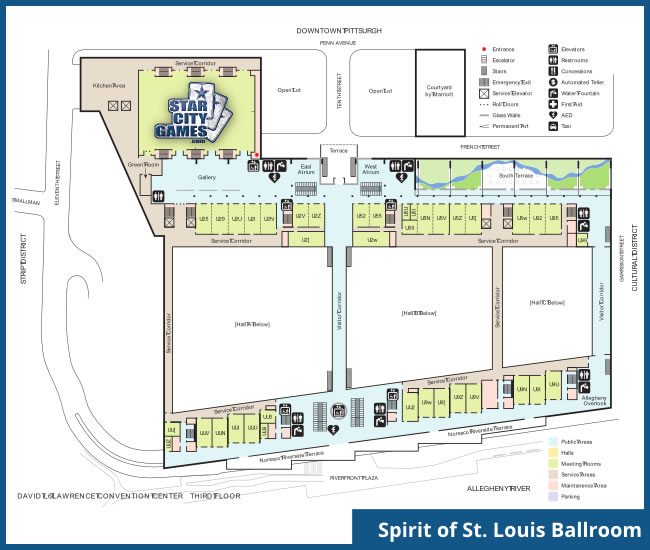 Lots of restaurant options are available nearby. Eat up!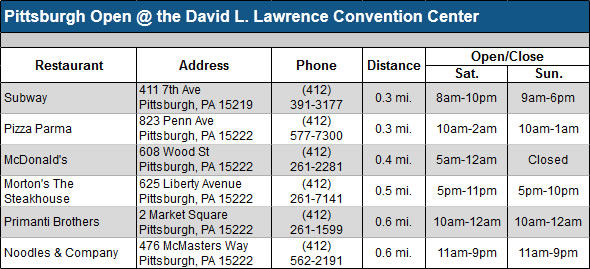 Among the folks in the room this weekend in Steel City, we also have an alterist coming by!
Lindsay Burley will be selling and creating her unique brand of 3-D cards and tokens as well as custom playmats! Check out her work here, then stop by and check out these awesome cards! For special commissions before the event, you can contact Lindsay at 3Dalters@gmail.com.
No coverage for the Classic, of course, but keep up on all of the goings-on by using the hashtag #SCGPITT and following @SCGOpenPairings.
Three winners to be crowned, two tournaments to be played, and one place for all of your Open and Classic Series previews. And a partridge in a pear tree!
Good luck, have fun, and release the Dragons!
Video and Coverage Content Associate and Social Media Admiral for StarCityGames.com
Listen to the @InContention podcast! It's the official podcast of the StarCityGames.com Open Series with @kstube, @affinityforblue, and myself. Our most recent episode, Fun Dip Theory, can be found here.