Philadelphia is the birthplace of our nation. In 1776, 56 men from across the nation (at the time, a much smaller nation) came together to declare, "We hold these truths to be self-evident that all men are created equal." That was the first time in history that anyone had ever bothered to write that down. Among our freedoms is the right to assembly, which I suppose could be used as the right to enter Magic tournaments if you are so inclined. Which brings us nicely to this weekend's festivities in Philadelphia as part of the Open Series!
The City of Brotherly Love has been home to some big Magic tournaments in the past, perhaps most notably Samuel Estratti's victory in the very first Modern format Pro Tour (and more recently GP Hurricane last year). Philadelphia is a big city with big personality and also big characters…which makes it perfect for big competitive Magic tournaments!
This weekend, the Open Series calls downtown Philly's Pennsylvania Convention Center home: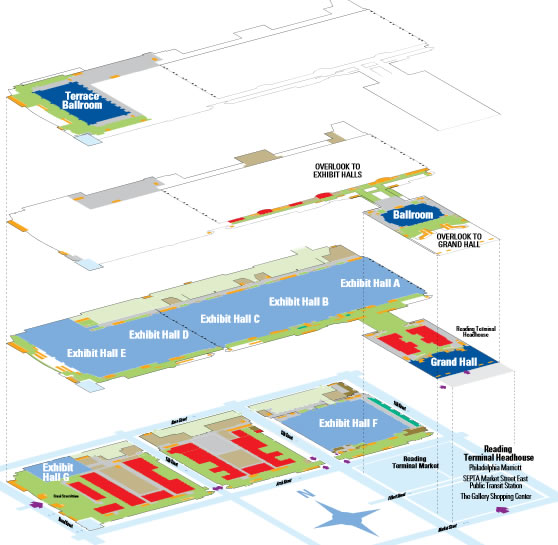 Downtown Philadelphia is a hotbed of culture, past and present. A few short blocks away is Independence Hall and the Liberty Bell, where the birth of the United States was acheived. World-famous Cheese Steakeries Pat's and Geno's aren't far off either, but if you choose one over the other, be prepared to defend your decision! And, of course, the Reading Market is a must-see (and must-sample), as any local or regular to Philly will tell you.

In a place as historically significant as Philadelphia, it'd be a shame if we didn't have some art to go along with all of that antiquity. Fortunately, we have one Magic: The Gathering artist and three talented alterists to fill that requirement with us in Philly!
Magic artist Matt Stewart will be in attendance! Matt's art appears on notable cards like Amass the Components, Battlegrace Angel, Creepy Doll, Druidic Satchel, Midnight Haunting, Narcomoeba, Render Silent, Rootbound Crag, Slash Panther, Standstill (IDW), and Wall of Roots (FNM). You can find him on the web here.
Lindsay Burley will be selling and creating her unique brand of 3-D cards and tokens, painted alters, and custom playmats. Check out her work at hurleyburleyalters.com, then stop by and check out these awesome cards!
Based out of Baltimore, Maryland, Ashley Jordan, the artist behind Alternate Dimensions Card Alters and Designs, features handpainted Magic: The Gathering partial and full art card alters. Visit her Facebook page to find out more.
Jennifer Romanek is a recent Fine Arts graduate from William Paterson University. Magic piqued her interest, especially the challenge of creating different worlds on a single playing card. For the past three years, Jen has been creating custom pieces, and now she brings her talent to the StarCityGames.com Open Series. For examples of her work and to contact her for commissions, check out her website.
If you can't make it out, no worries! My In Contention podcast mate Joey Pasco and 2011 Rookie of the Year Matthias Hunt will be heading up the commentary responsibilities, with my compatriot and last weekend's GP Houston 55th place finisher Glenn Jones in the Sideboard providing the breakdown of the event! Tune in all weekend long to @SCGLive for high-quality coverage from this all-star cast, and use the hashtag #SCGPHILLY to follow along with all the action. And when you follow @SCGOpenPairings, you'll have up to the moment pairings and standings of the event.
Good luck, have fun, and be brotherly to one another!
Video and Coverage Content Associate and Social Media Big Cheese for StarCityGames.com
Listen to the @InContention podcast! It's the official podcast of the StarCityGames.com Open Series with @kstube, @affinityforblue, and myself. Our most recent episode, Moxen For Mana Drains, can be found here.