Commander 2014 has been out for a while, and we've gotten a chance to play with the decks with their investment of new cards. I'm sure I'm not the only one who has pilfered cards from these decks for use in other projects. After playing with the 61 C14 goods, I've gotten a better handle on what works and what doesn't.
I've been surprised.
Some designs have been great, while others continue to print abilities and cards that I'm displeased to see.
So today I want to talk about a lot of my recent Commander 2014 thoughts. What designs have impressed me? What designs have disappointed? Which deck is my favorite? Which cards have moved up or down my list post-release?
Let's get our Commander on!
I love the design for Arcane Lighthouse. It's not a card you could print in a normal set. Since shroud is no longer supported as a keyword, any hoser for hexproof that saw print in the next Standard legal set would just negate hexproof. That makes Commander 2014 one of the few places that could successfully print a card that enables you to handle both Simic Sky Swallower and Sagu Mauler. Obviously, with cards like Lightning Greaves and Swiftfoot Boots running around, the card gives you another potential answer to problems at the kitchen table that may get out of hand. Arcane Lighthouse is a clever card that understands the format and metagame yet has a strong value elsewhere. You could certainly run it in your next 60 card casual deck or in other casual formats.
That's the perfect format-savvy card to print in these Commander sets My problem is with the inelegant cards that are Commander-only cards simply because of text that forces them to be so. Take Commander's Sphere, for example. Imagine we saw Wizards print the following card:
Manalith Plus
3 colorless mana
Artifact
Tap: Add a mana of any color to your mana pool
Sacrifice this: Draw a card
This hypothetical card is a perfectly functional card for Legacy or Vintage legal decks. Perhaps there is a fun fringe artifact deck that wants an artifact to tap for a mana and then sacrifice for a card too. That's a fun ability, right? But it's clearly not powerful enough to churn the formats. It could be played in lots of casual decks and have a solid impact there. It's just a more elegant version of Commander's Sphere.
The Sphere is identical in Commander but less elegant. It's also virtually unplayable in any other format because the text essentially mentions one format as being legal. Imagine Wizards printed this land:
Vintage Land
Land
When Vintage Land enters the battlefield, you may reveal your deck to your opponent.
Tap: If you revealed a card called Black Lotus, add a mana of any color to your mana pool.
Tap: Add one colorless mana to your mana pool.
We have created a card that basically can't work outside of Vintage. That's basically a wonky Vintage version of Command Tower. It's lazy design and works with nothing. It's like an anti-synergy card. Sure, I'll run Command Tower or Commander's Sphere, but they are inelegant designs that add very little to the game. I'd rather see more of Arcane Lighthouse and fewer of Commander's Sphere.
We could also have:
Planar Bear
1G
Creature - Bear
2/2
Planar Bear gets +3/+3 if there is a Plane card in play.
Or even:
Draft Dodger
3U
Creature - Rogue
2/2
Flying
At the beginning of the game, if you have a library of exactly 40 cards, you may search your library for all copies of Draft Dodger and set them aside. On your 4th turn, you may place all set aside Draft Dodgers onto the battlefield under your control.
I don't think cards with format-specific triggers or keywords should be made. They feel too much like Apocalypse Chime or City in a Bottle; they are overly insular. Command Tower is no better than Draft Dodger, Planar Bear, or Vintage Land. It's not a very well-designed card. (Again, I'll still play with it, but I don't like these sorts of cards at all). More Lighthouses!
One of the key things in any Commander set is the reprints.
While there are some fun reprints that are useful for future deckbuilding (such as Wurmcoil Engine, Stroke of Genius, and Goblin Welder), I definitely think that 2013 had a lot of better reprint choices. Many cards from Portal sets, and in particular Portal: Three Kingdoms, have been highlighted in the last few years. We could easily have seen a few more in this slate of five decks. But we didn't get one fun reprint.
What might have worked? Hunting Cheetah in the mono-green deck that uses Titania and Freyalise seems a valuable partner. Teferi would love cards like Sun Ce, Young Conqueror on his side. A little guy like Wu Spy seems pretty interesting as well. Meanwhile Ob Nixilis would like a fast clock like Cao Ren, Wei Commander or the fun enters-the-battlefield of Predatory Nightstalker. Note that Noxious Toad might look like a more expensive Black Cat at first sight that doesn't have a random discard attached to the death trigger, but it has been errata'd to have all opponents discard a card when it dies, so it plays very nicely against multiple people, and would work with your Ob. You can see quite a few fun cards that fit the themes of several of these mono-decks that 2013 brought out. It's sad that we are missing more fun Portal reprints.
In fact, some of the reprints seem like odd choices to me. For example, take Nahiri's equipment deck. Why are we running Afterlife as creature removal? I totally get that we might want to steer clear of another printing of Path to Exile/Swords to Plowshares. I also get that we want to have decks that are upgradeable, and running weaker removal like this is one of those ways. Even still, I'd rather run Crib Swap. Crib Swap has never been reprinted, costs the same mana as Afterlife, exiles the target creature, and plays well with some tribal decks. Getting another set of Crib Swaps into people's decks and collections seems a lot more useful than Afterlife. They even have similar weaknesses (both give a 1/1 token to your foe!). So why are cards like Afterlife in these decks?
Take the Teferi deck with its morph subtheme. I just don't think we have enough morph creatures to matter. Including the not-that-good Dulcet Sirens and Zoetic Cavern, we are left with Fathom Seer, Willbender, Brine Elemental, Riptide Survivor, and Shaper Parasite. That's a bunch of weaker tricks, plus the always strong Willbender. They might not want to add in too many morph guys from Khans since we just cracked them. I get that. But you could roll a bunch of better morphs like Chromeshell Crab, Mischievous Quanar, Riptide Entrancer, Raven Guild Master, Quicksilver Dragon; as well as morph enablers like Dermoplasm, Master of the Veil, and Weaver of Lies. Maybe you'll even add the second half of the pickles combo with Vesuvan Shapeshifter. Whatever you do, let's add some more morphs for the deck to make your morphs better (as well as getting more older morphs into the hands of newer players for using post-Khans). Where is Ixidor, Reality Sculptor?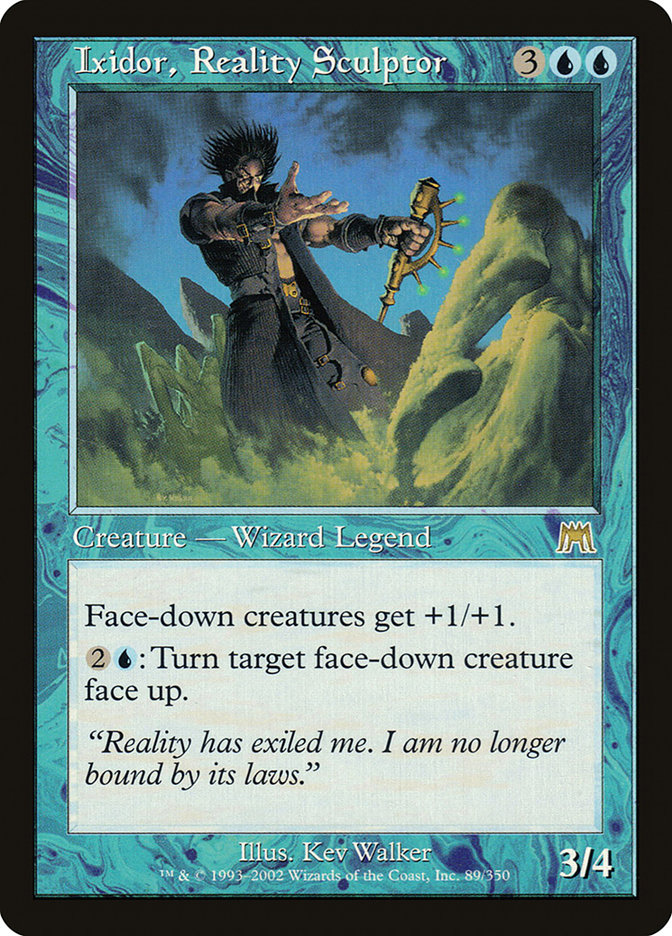 These sorts of things strike me as some missed opportunities.
But you know what? That's okay!
Obviously, no Commander product is going to be able to be all things to all people, and I get that. But just a pair of fun reprints of Portal cards, along with better casual friends from old like Crib Swap and Riptide Entrancer seem like useful reprints to me to include.
I like Built from Scratch, the mono-red Daretti deck the best. Even if you removed Wurmcoil Engine from the equation, it's the best of the decks for my tastes. It plays differently than a lot of Commander decks, and it also plays different each time you run it. Cards like Dualcaster Mage and Scrap Mastery have a powerful impact on the board while you have a lot of old favorites, from Bosh to Goblin Welder. Meanwhile, it's running clever cards like Jalum Tome that play very nicely with the theme. And you can add in stuff from your own deck stock to enhance the deck if you want. But it's so synergetic already that it hums. You don't need to spend a lot of time or money doing so!
I also really like the Guided by Nature mono-green deck. It's been a while since we've seen a strong elf deck, let alone one sensitive to the format. It rocks classic stuff like Priest of Titania and Wellwisher, along with hotness from other elf-friendly blocks. Obviously we won't be adding something like Mutavault to the list, but it's solid, with some good role-players. We could have included Wirewood Lodge in the land base though (but you can pick them up and run some too!). I feel like the deck is a bit scattered and has too many non-elves that aren't that hot running around (Tornado Elemental, the massively overprinted Terastodon, and so forth). I want lands and elves! The more the merrier. But again, that gives you room to include the hot stuff, right?
What about the individual cards?
After playing around with the decks, one card that is getting little attention but plays well is Infernal Offering. Some of the Offering cycle is pretty good (Volcanic Offering), while others have not impressed (Benevolent Offering). Infernal Offering doesn't look that strong at first, but I've enjoyed that it plays better than it looks. I want to delve into this card to consider some of the potential it has.
Let's begin looking at it with the obvious weakness. It's a sorcery, so you can't use it to sacrifice a creature that is marked for death or as useful Diabolic Edict-esque removal. So what are we getting? First, we get a five-mana Edict for yourself and someone else. Both you and that person draw a pair of cards to make up for it (a la Skulltap). You can target someone with a big nasty creature that is lonely to kill them, and give two cards out in order to keep from getting targeted back. Sure, I killed your Siege Rhino, but here's some gold! You can also use it to force someone to sacrifice a minor creature, like a token, to draw two cards to help find an answer.
Don't forget that you can aim it at someone who doesn't have a creature. Maybe you don't want the sacrifice/card drawing to occur. All of those suit different board positions. Then you and an opponent each recur a nice dork right back onto the battlefield. You'll likely trade that small dork for your own big guy, drawing two cards on the way. Meanwhile, you can send this half of the spell at someone else if you like, and let someone recur a creature who, oddly, has nothing big in their 'yard. Sorry about that! Or maybe you need help ganging up on someone so you let a potential ally get back a big creature to force your mutual foe back. You have spliced Zombify and Skulltap onto one card while you have added removal/recursion in the right place. After playing with it, I've found it quite useful. I made one player sacrifice their Woodfall Primus (which already had a -1/-1 counter on it) and another player to get back someone thing from their 'yard (they chose Aether Adept to bounce another dork our foe had). The combination of tempo and removal put us in a good position to continue the fight.
It's already been useful in many situations. You are trading one card (Offering) and one creature for one creature and two cards, so it's card advantage for you. When you layer the other effects for the right situation, Infernal Offering becomes pretty potent.
Speaking of cards that play better than they seem, vigilance may not be sexy, but it wins games. It keeps your shields up after an attack. Angelic Field Marshal has also played well thus far.
I also think I underrated Assault Suit, because I overlooked the haste it grants. We all know how strong haste is! Adding that into the card gives the Suit the power to smash someone as soon as you drop a big beater. Sure, it requires +3 mana to give it haste (unlike stuff such as Lightning Greaves or Strider Harness), but it can still be used to pump a creature and swing for some surprise damage out of the blue. Please accept my apologies, Assault Suit!
Other strong cards include Flesh Carver (one of my favorite cards from the year) and Scrap Mastery (we have waited so long for you, my friend…)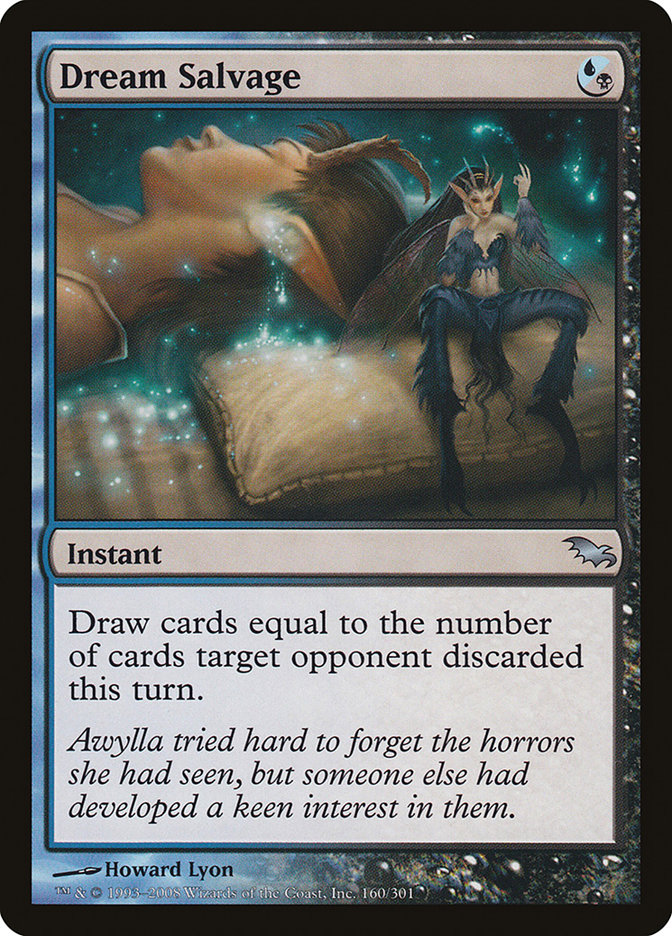 On the other hand, thus far my results with Spoils of Blood haves been a real disappointment. It sucks or becomes a 2/2 or 3/3 dork way too much. It rarely makes something better. It just wants to get played for better. It reminds me a lot of Dream Salvage, a card which usually just replaces itself, but which you are tempted to hold onto in order to draw a massive passel of cards. Thus far, Spoils hasn't been worth the card. Perhaps it just needs to find a home in the right deck though!
How has Spoils of Blood worked for you? What other cards just worked? What sucked? What's your favorite deck? Now that the product has been out a while, what are your thoughts on Commander 2014?