I sat down for my finals match with my New York Jets jersey on and the trophy glittering on the table. As I shuffled, coverage guru Nick Miller casually gave us an update of the other big game the NFL carelessly scheduled on the same weekend as SCG Indy — they were a few minutes into the first quarter with no score. I paused from my shuffling, turned to Nick and asked him, "who's starting at quarterback today, Geno Smith or Michael Vick?"
Thankfully, I would come away from that match being the first person wearing a Jets jersey to win anything in a long time.
And I must say, it feels pretty good. I've had a rather long Magic career, and while I've won half a dozen PTQs, a TCGplayer Open, an old States, and had some moderate success at Grand Prix and Pro Tours, one major thing missing was a trophy. I have my finalist and semi-finalist plaque/trophy things from two Invitationals, but no real hardware. Considering that the majority of my friends and travel buddies all have their own trophies at this point, it was starting to wear on me that I hadn't been able to seal the deal.
To all of them I can now say "(content deleted)".
But on a non-vindictive note, the win means a lot more than that. I've been looking for redemption for my awful performance at the Players' Championship last year, and after a pretty good run in Season Four I found myself near the top of the 2015 Season One leaderboard. I decided right at the start of the season that I'd much prefer to lock up my Players' Championship bid early in the year rather than have to grind throughout 2015, and this seemed like a fantastic chance to do that. With that decided, I did two things.
I made a schedule of all the possible events in Season One that I could attend, then made travel accommodations for all of them.
I closed the SCG Season One leaderboard.
When I tell people I'm going to hit Season One hard and try to win it, they often start talking about how Kevin Jones has this many points, or how Ross Merriam is going to skip a few events for a Grand Prix and a Pro Tour. I politely cut them off by telling them them I'm not really interested. I think I've got a good shot, I've made my choice to go for it, and now all that matters is how well I perform. I can't control how Joe Lossett or anyone else does, all I can do is play my best and see how it all plays out in the end. Unless, of course, I'm paired against one of my fine competitors – which is something they should hope to avoid.
Scoreboard watching won't do much for me.
The goal in any competitive endeavor is to try and play your best at all times. It shouldn't matter if you are 0-1 or 12-0 in a tournament, playing hockey and up (or down) by three goals. Whatever. While your current situation may slightly alter your strategy, for the most part it is just frivolous information that is a waste of time and mental energy. While it is often difficult to put this concept into practice, the scoreboard will certainly not offer any help in the matter. The last thing you should be thinking about in an important match is "How many points more than Logan Mize will I have if I win? And what if I lose?"
It should be a fun few months, and I'm very much looking forward to it.
SCG Indy
With Treasure 's banning Cruise now in the books, Indy would be the first big return for pre-Cruise Legacy. I was very happy with the banning, and was happy that one of the decks I liked a lot pre-Treasure Cruise was going to be viable again.
Creatures (16)
Lands (18)
Spells (26) I had played Sultai Delver a few Invitationals ago, and good buddy Pete Ingram made the Top Four of the event with a very similar list. I was heavily considering playing the deck again, and as good fortune would have it I ended up staying with John Wiley and his crew for Indy. John was the one to popularize this version of the deck, and I had talked to him before playing it previously.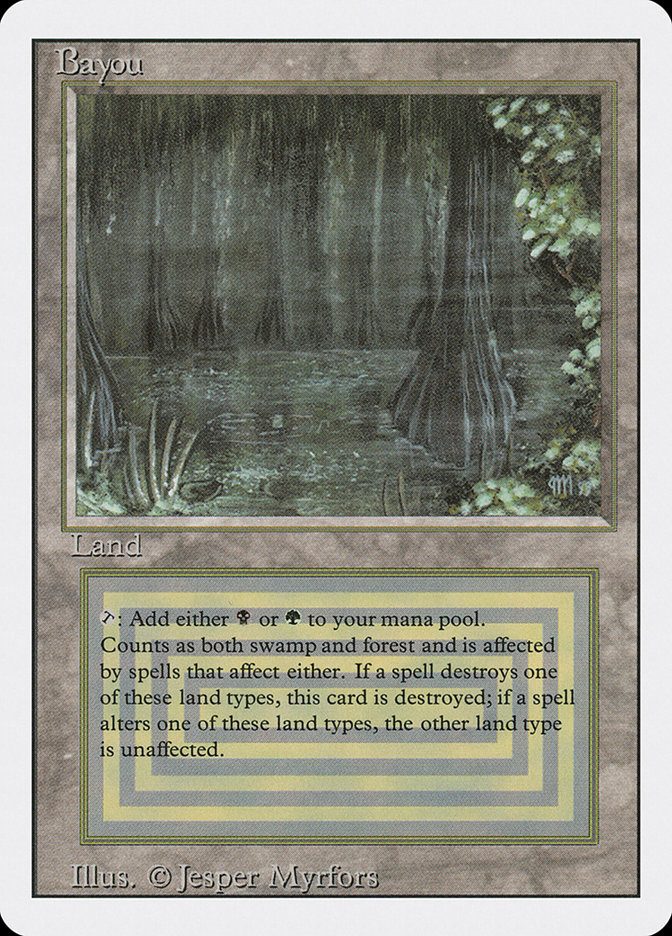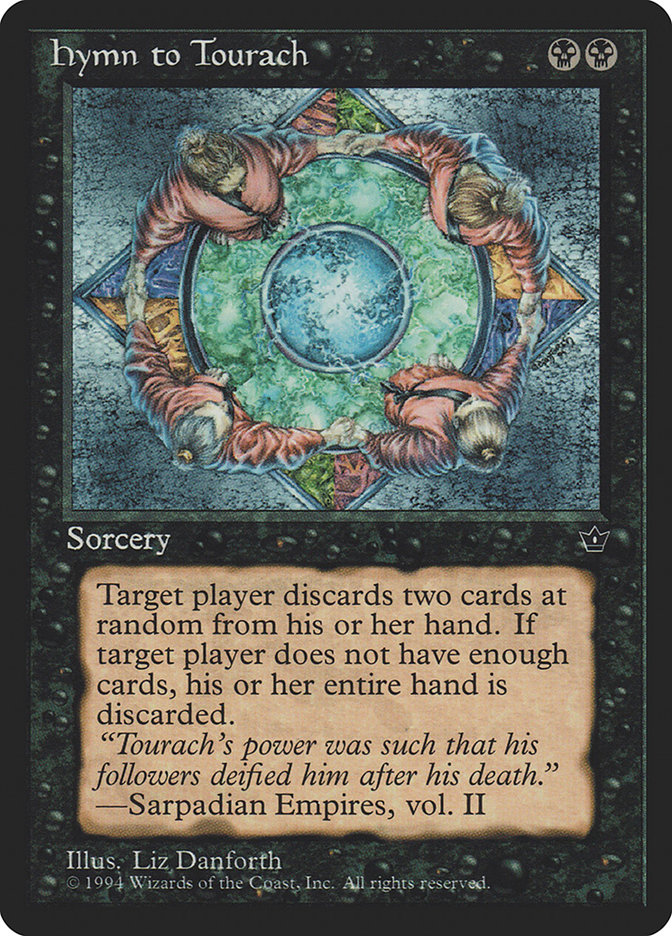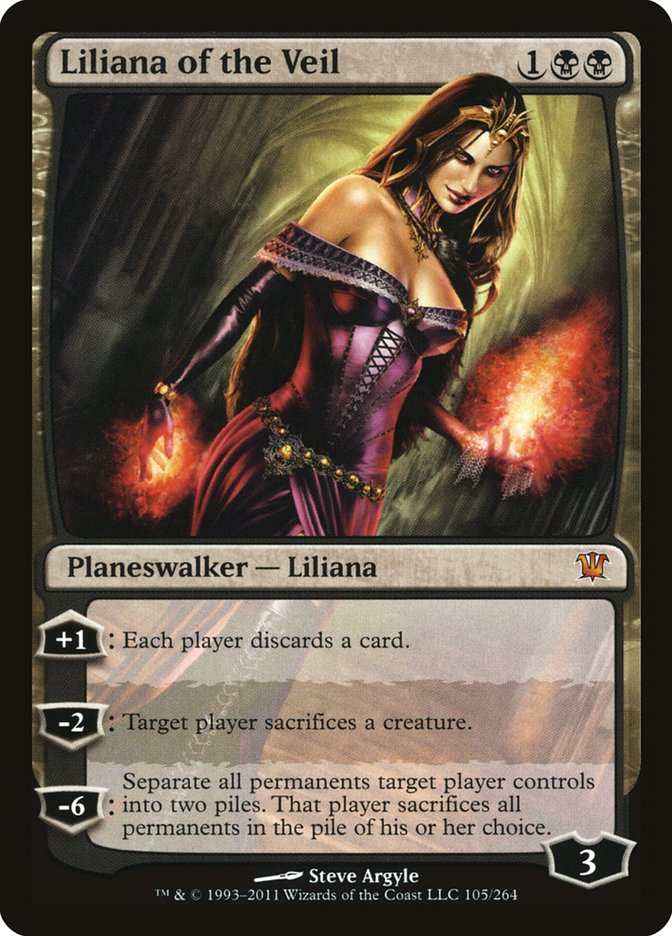 I never liked the look of the old Sultai Delver decks, as the Bayou and all its friends just seemed so clunky and awful. Considering the extreme amount of one-mana blue spells and the importance of Daze, Bayou is just an absolute disaster. However, Bayou is necessary if you ever expected to have a chance to play your double-black spells early enough for them to matter, which were also extremely clunky. Not every hand has Deathrite Shaman, and our opponents are going to be Wastelanding us and messing with our manabase.
John was able to cut everything I hated about the older Sultai Delver decks and make his list extremely streamlined and efficient while also giving it a bit more late-game punch with Dark Confidant. The deck was lean and disruptive while also having cards of a much higher power level than Temur Delver. I was very happy with the list I had played at the Invitational, and made just a few minor changes.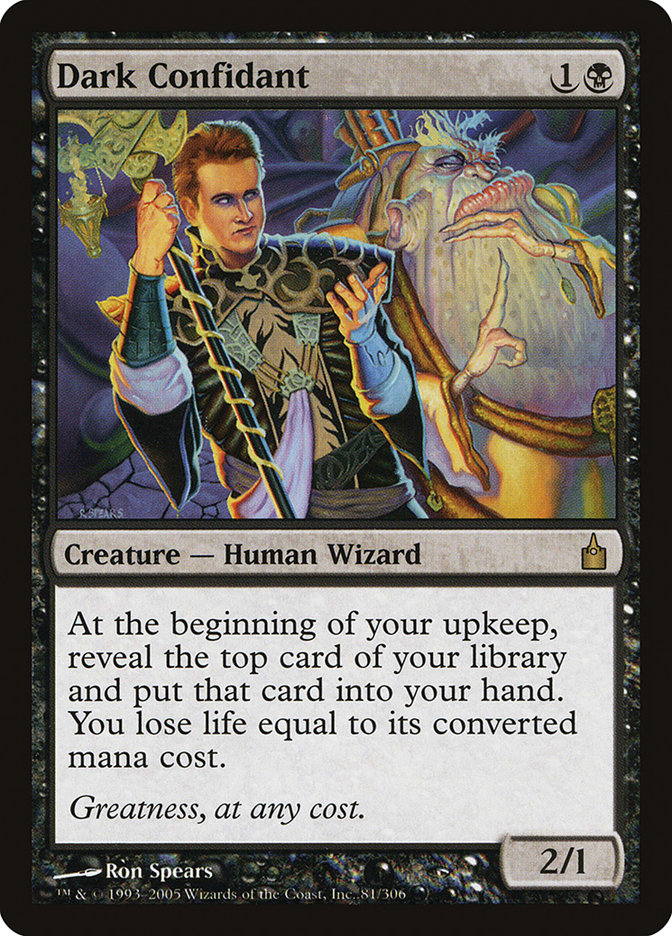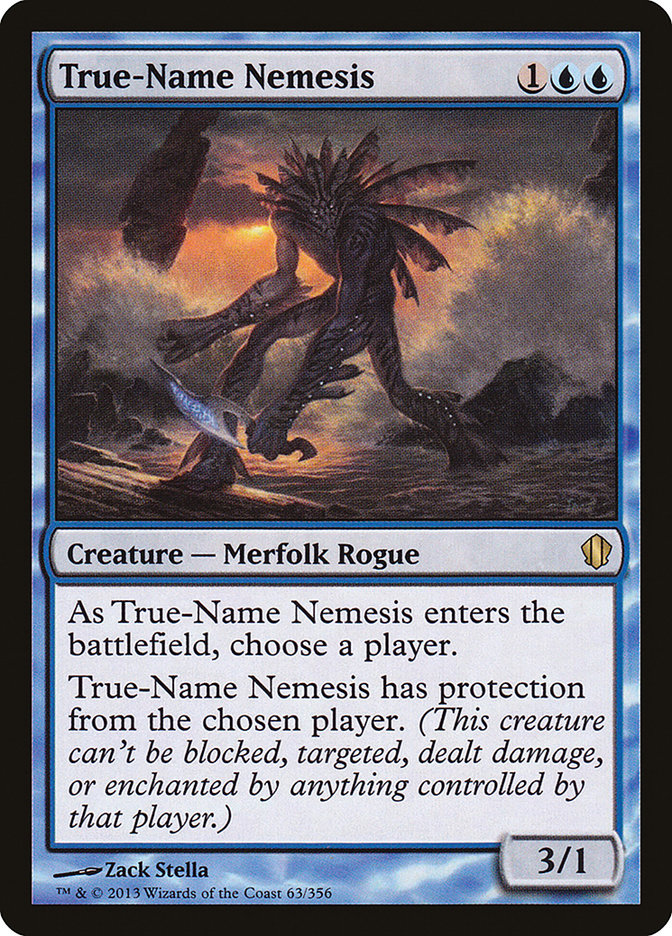 Most of the maindeck is pretty standard save for these three cards.
Disfigure is awesome for all the same reasons that Lightning Bolt and Swords to Plowshares are awesome – it's a one-mana removal spell that can deal with the majority of the format's early creatures at instant speed. While it can't go to the face or deal with a Tarmogoyf (...unless you're using it as a combat trick), it is far and away the best early removal option for black, blue, or green and it plays perfectly into the philosophy of the deck — to be as lean and efficient as possible. The very last choice I made for the deck was if I wanted the second Disfigure or the fourth Abrupt Decay maindeck, and as they were both pretty bad in similar, non-Miracles matchups, I went with the leaner option.
Dark Confidant also drew some surprised looks, but Bob is just perfect in this deck. This deck is great at stifling your opponent's development, but you need to make sure you take advantage of slowing them down so much. Bob does just that while also attacking for two. He is also an easy-to-cast two-drop, which is very important.
The one three-drop in the deck is the lone copy of True-Name Nemesis. I don't love the card, but it's a great threat in fair matchups that you can also pitch to Force of Will, and only playing one means that you will never be overloaded with too many clunky cards to cast. Casting it on turn two with Deathrite Shaman sounds fun, but it's mainly there to be our late-game threat.
People see Deathrite Shaman in the deck and wonder why there is actually only one card in the entire deck that costs more than two mana. "What are we accelerating into?" they might ask. But what you really want to do with Deathrite Shaman is cast a two-drop on turn two while also being able to use Daze or Wasteland that turn as well. Deathrite Shaman gives us a great mana advantage, even on the draw, and lets us deploy our threats and card selection cards rapidly while also disrupting with Wasteland, Stifle, and soft counterspells.
We don't need awkward, clunky cards in our deck which will be dreadful in the games we don't draw a Deathrite. We only really have fourteen lands in our deck, and that's an awesome advantage to have. Ideally we will be operating on a Tropical Island, an Underground Sea and a Deathrite Shaman, allowing us to shuffle away any excess lands while still playing multiple spells each turn.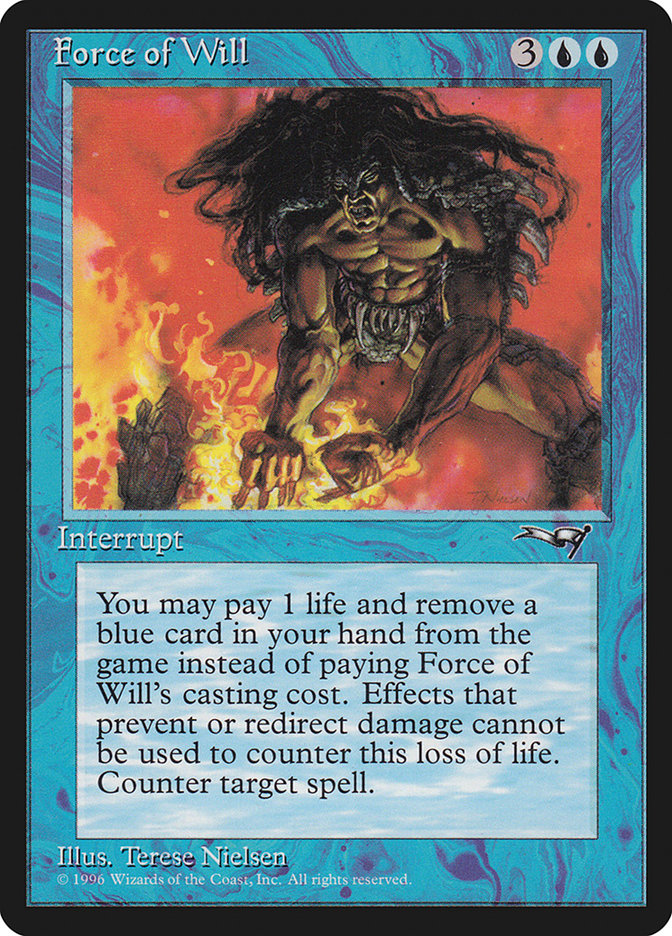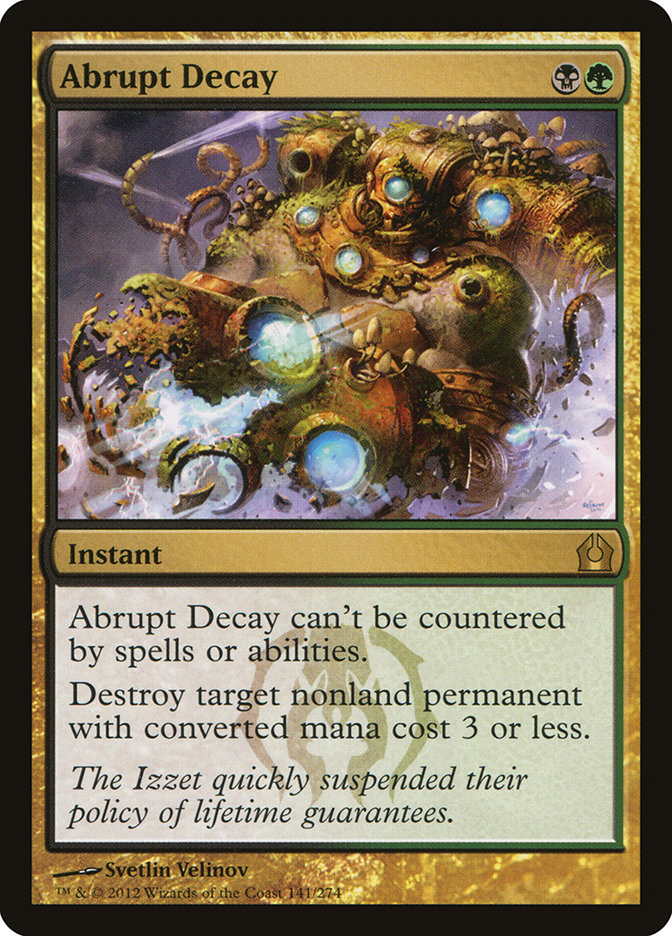 The sideboard starts with the fourth copies of two of our best maindeck spells, Force of Will and Abrupt Decay. While both cards are excellent in some matchups, they are very lackluster in others. By shaving a copy of each of them to the sideboard, we gain more maindeck space and end up being more well-rounded. It is often a sign of poor deckbuilding when extra copies of maindeck cards are in sideboards, as typically there is a better, more-specific card you could be sideboarding instead – but Force of Will and Abrupt Decay really are the absolute best cards for what they are intended to do.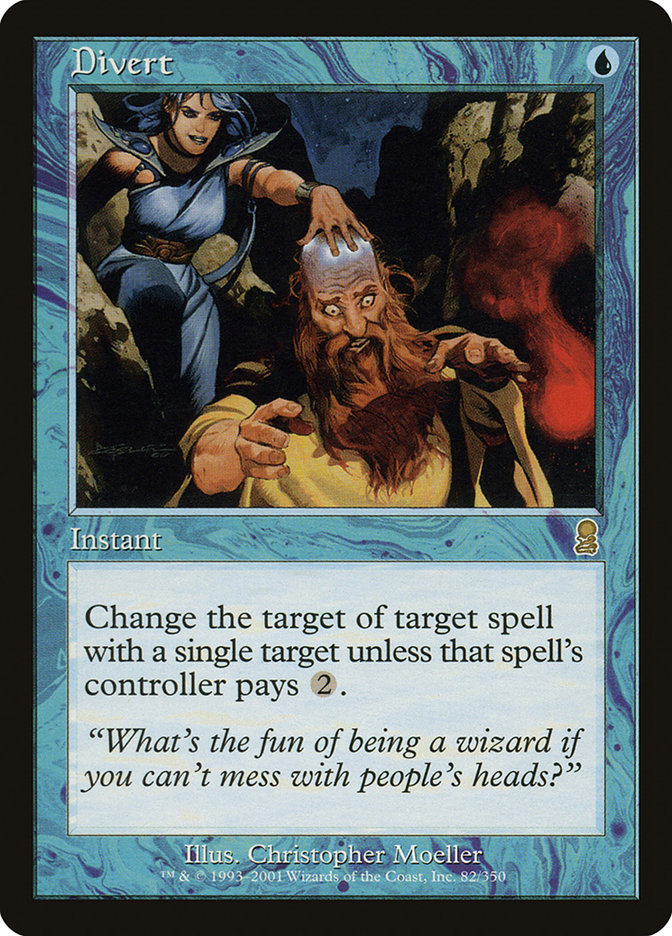 Divert is by far the most fun card in our sideboard, and is often responsible for some insane blowouts. If you ever resolve a successful Divert, it is pretty hard to lose; I've Diverted burn spells, Abrupt Decay, and even an Ancestral Visions. You don't really want a ton of Diverts, as the card certainly has diminishing returns and it can be difficult to find a spot to cast it, but the payoff is unreal. You can even use it as a Spell Pierce in a counter war in a pinch.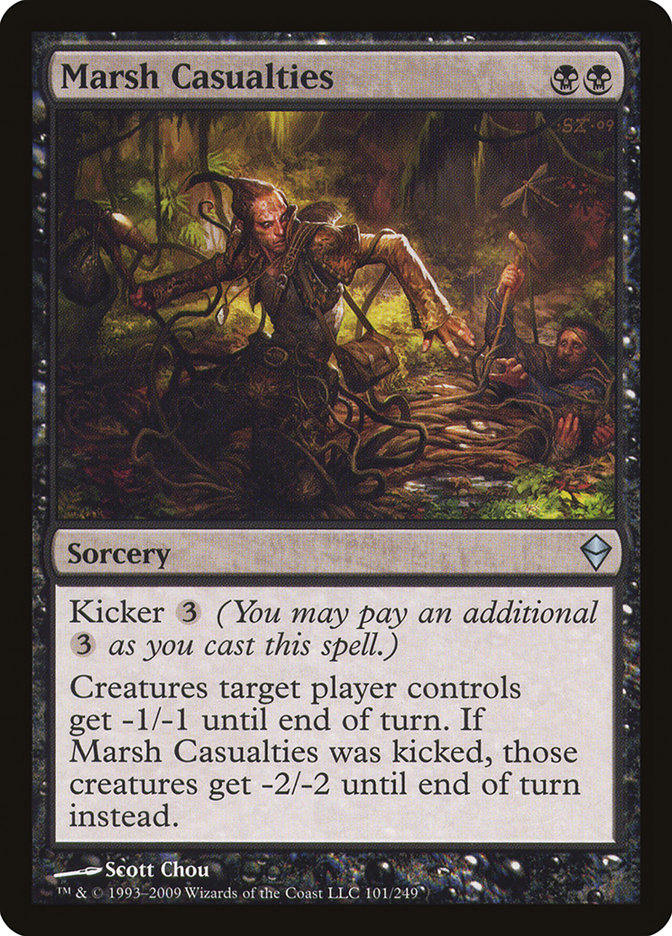 Our most important tool against Elves, Marsh Casualties is also our best answer to True-Name Nemesis, along with any Young Pyromancers that think Treasure Cruise is still legal. Often cast for two mana, it is very reasonable against decks like Elves to kick it for five mana which is a huge blowout. It's a bit more expensive than some other options, but not killing your own creatures is a pretty big bonus.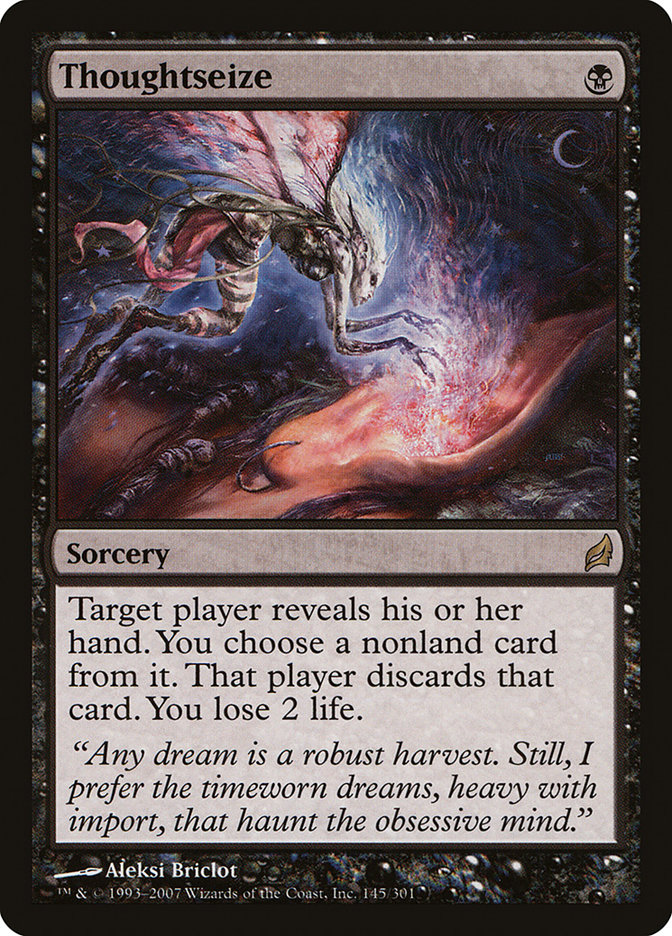 A card conspicuously absent from John's list, Thoughtseize was insane for me all tournament. Providing an all-purpose answer when needed makes sideboarding really easy, but beyond that it was also just fantastic against the combo decks whose sideboard cards tried to answer the counterspell half of my deck. Maybe they had Defense Grid, maybe they wanted to Cabal Therapy me before they went off, or maybe they wanted to use cards like Spell Pierce to defend themselves against my counters. In all scenarios, Thoughtseize was perfect at subverting these plans. It was also good against the slower fair decks like Shardless Sultai and Miracles.
The rest of the board is a smattering of singletons that are good in a few different matchups. Many sideboard cards in Legacy have diminishing returns, and there are so many decks in Legacy that it's good to try to hedge and have a few answers for everything.
The Event
I only took two losses in the event, and both were likely the results of errors.
I lost round four to Burn when I kept a somewhat suspect hand on the play for game three:
The hand looks fine, but ended up playing out very poorly. I Pondered early, taking a hit from Goblin Guide before Disfiguring it, then took two to Abrupt Decay an Eidolon of the Great Revel. Once turn three had rolled around, I was already at fifteen and my opponent had only cast two spells that I directly answered. I hadn't really found any pressure, and my opponent had a pretty full grip. I Pondered into land, Tarmogoyf, and Deathrite Shaman, kept them, and simply died to a flurry of burn spells over the next few turns.
The hand seems reasonable, but really just doesn't do that much. It is possible that I should have just played the Flooded Strand on turn one so I could Disfigure a possible Goblin Guide, but I wanted to save it for later to follow up a possible Brainstorm. I'm pretty sure that I should have just mulliganed, but not completely convinced – what do you guys think?
My other match loss was early on Day Two to Jeskai Delver. In game three I Thoughtseized him on turn two to see this hand:
We had traded a few resources early, and I had two lands in play with a Dark Confidant and a Disfigure in my hand alongside a pair of lands. He had a single Volcanic Island in play, and had played pretty well in the previous games.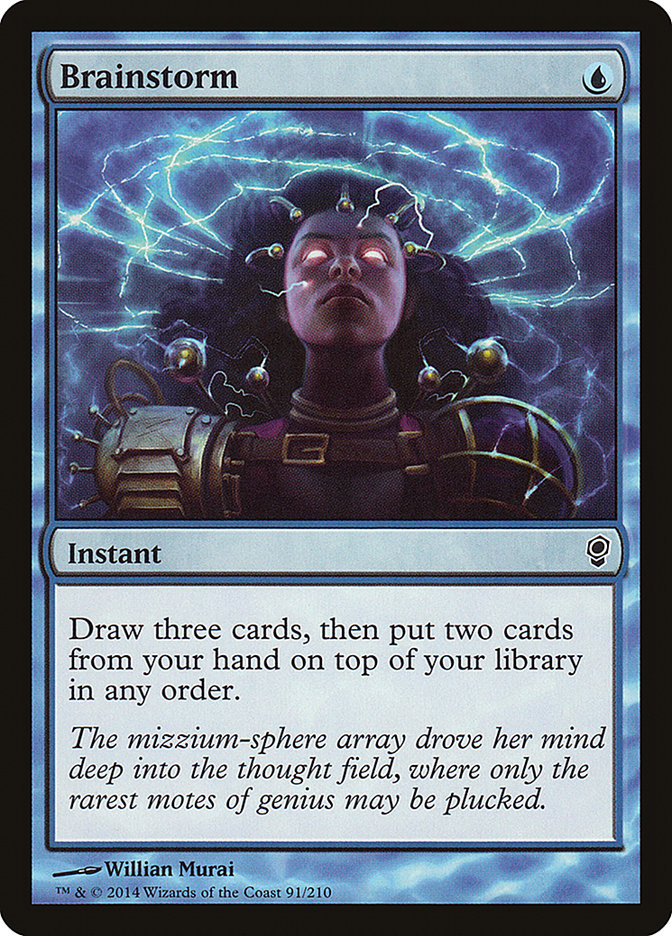 I decided to take the Brainstorm, which seems a bit odd considering the power level of the cards in his hand, but let's examine my options:
Grim Lavamancer: Definitely not a choice, as I have a one-mana answer in my hand already.
Rest in Peace: While Rest in Peace does a very good job at neutering Tarmogoyf and Deathrite Shaman, I have neither of those currently which makes it not a pressing concern. I have four Abrupt Decay in my deck as well to deal with it later.
True-Name Nemesis: While certainly the most threating card in his hand, True-Name Nemesis is often difficult to resolve. He doesn't know I have air in my hand, and has to respect the possibility of Daze. While True-Name seems like the likely card to choose, me not choosing it tells my opponent a lot about my hand – mainly that I have other ways to deal with it.
Brainstorm: Because I had so much air in my hand, I really needed my Dark Confidant to stick. A Brainstorm is fairly likely to find him a Lightning Bolt or Swords to Plowshares, which would leave me without any resources to work with at all.
By selecting Brainstorm, I am trying to tell my opponent that I have a Daze, while also furthering my chances to get some gas and get back into this game. If I can delay him playing True-Name until he can play around Daze, I should be able to get enough cards off of Dark Confidant to mount a comeback.
My opponent just jammed his True-Name on turn three, and said after the game that he thought I was just representing Daze by taking Brainstorm and that he didn't think I had it. I was pretty impressed, and am not sure if my line was correct or not.
All and all, though, I was pretty happy with my play, my attitude over the course of the event, and of course the result. It feels pretty good to finally take one down, and hopefully it's the first of many.