This past weekend, I managed to play some of the worst Magic of my life to finish 4-3 at Grand Prix Miami. I was playing so bad I even punted two games in the match I won.
But my deck was awesome, and I was super excited about it going in to the event.
Creatures (17)
Planeswalkers (2)
Lands (26)
Spells (15) Wait, wrong year. Let's try that again.
Creatures (14)
Planeswalkers (5)
Lands (26)
Spells (15) There we go. Same deck, just half a decade later.
Don't believe me? Let's walk through the cards.
Way too beefy two-drop.
Value three-drop that stunts aggression.
Aggressive four-drop that is easily the best card in the format.
Four-cost planeswalker threat that also threatens to end a game given board presence.
High end threat that floods the board and dominates midrange mirrors.
Greatest on-color one drop interaction of all time.
Generic two-mana removal spell for the decks you actually need to kill things out of.
Dead, targeting it.
Card advantage and then some.
That Jund list was one of the best Standard decks I ever played, and it honestly felt like a chance to run back an event I had blown a chance at. How often do you honestly get a straight up second chance in Magic? And this time with an even better sideboard!
This wasn't the first time I discussed the concept of getting a redo in recent memory. Just a few days ago, Jarvis Yu and I chatted about what Pro Tours we played the worst decks at and what ones we could have had something so much better. We determined he won with playing Valakut at Pro Tour Paris when multiple people he was staying with had a rough version of Cawblade, though I was close with having Kyle Boggemes's Pro Tour finalist Jund list at Pro Tour San Diego, having played Jund the last four months, and opting to play Vampires, which was basically bad Jund.
We can't change the past, but I definitely use it to change the future. What were turning points in reforging my tournament fate over the years? There are probably more, but these are the ones that come to mind.
Grand Prix DC 2010
The Timeline:
Given the inspiration, I couldn't start anywhere else.
I played the above Jund deck at this event. Day one I easily crushed every opponent I played, though admittedly cascading into Maelstrom Pulse for Tomoharu Saito's planeswalkers on back to back turns or my opponent chump attacking a white creature into Gatekeeper of Malakir may have had something to do with it.
Day two was a little rockier. My 9-0 turned into a 9-2. I rallied a bit to find myself playing for top 8, but a large number of Spreading Seas crushed that dream.
The Crux of Fate:
Probably the dumber of the two mistakes came first. I had a slightly below average night of sleep thanks to a crappy hotel bed and opted for maximum caffeination as the solution. I'm not 100% sure, but I know there was at least one Five Hour Energy and a liter of Mountain Dew consumed between waking up and playing round one. What I do remember 100% was the wonderful feelings of "I think my stomach has reached a negative pH level" and "Since when can I feel my pulse in my eyeballs?" Obviously I wasn't operating at 100%, as evidenced by me losing the match by discarding the wrong cards to Blightning when the answer was obvious.
This really was the start of me paying attention to the in-event status management stuff everyone likes to overhype. You don't need it down to a science, but I really started running sanity checks on a lot more things. Not that I didn't later top 8 a GP playing Mono-Red eating only Cheetos and Twix the whole weekend, but I definitely spot checked myself the whole weekend whether this would end in some sugary, orange-dusted haze of misery.
The second came much later. My opponent was playing a U/R Polymorph deck and had obviously put some effort into it given the state of his cards. Foils, Beta basics, Beta Lightning Bolts, and so on. Except after two games it was clear there was an issue. The two non-foils I had seen were his Polymorph targets, and even after having touched his deck just a few times it was easy to tell which cards were floppy (Beta lands and Bolts) and which were stiff (spells). So I called a judge, and his deck was examined for a good ten minutes. They came back with a verdict of no pattern and we played on.
I made a dumb mistake. See, at the time I did a fair amount of judging and assumed something like this would be escalated to the head judge automatically. Seriously, the minimum penalty was a game loss, and that doesn't even account for an investigation into the conscious decision to play those exact cards. Given that, the fact that multiple judges were involved when the deck was returned and the duration of the check, I assumed it had been done. I didn't appeal, and apparently I was wrong. I don't know what would have happened if the head judge had been involved, but it was dumb to assume.
This really marked a turning point in how I interacted with judges. Not in the usual becoming more active in calling and appealing but more in how I viewed the whole interaction process.
Prior, I had assumed all judges were like those I knew and worked with from back home. Very procedural, straightforward, operations up and down the line. I'm not even sure that does it justice. What happened was explained very directly, the implications were understood, and the ruling was resolved. If escalation was needed, it just happened. That was a good judge. Judges who operated like this were bad.
I started realizing that good or bad judge didn't really matter. Some judges might be more accustomed to a community where handing out penalties was more frowned up, or just not be on the same page in terms of semi-subjective cases like marked cards. In this interaction, I had glossed over the details of the issue. I just brought up the problem (odd foil and non-foil setup) without walking through it (the difference between a Beta card and a foil in a sleeve is easy to feel while the cards bend in shuffling), and the judges would have a better idea of why they were called.
Judges aren't automated ruling robots. They are people trying to run an event who are trying to be reasonable. Be reasonable when talking to them, realize or assume they are human too, and I ensure your interactions will be much better in the future.
Obviously that last incident has some pretty negative implications, so some closure on the issue. While I didn't know the player at the time, my impression since then was that they were 100% not cheating. I also believe that after the round the head judge was involved through a spectator and the verdict was that a set of Dragon Fodders had to be replaced with foils, which implies the end result would have been somewhere between "unsatisfactory" and "actively laughable," as now there would be a 100% clear land/spell distinction.
JSS Champs 2004
The Timeline:
The format was Standard with Onslaught and Mirrodin blocks. After having qualified early in the season by keeping a hand of six lands and Akroma, Angel of Wrath (super inbred Astral Slide mirrors...), I had settled on a U/W Cloudpost control deck for the Championship. I put up a reasonable result, missing the money on two percent tiebreakers.
The Crux of Fate:
Something else important was happening that weekend. No, not US Nationals. Also, no, not prom.
Sunday was June 20th. Also known as Judgment Day for Skullclamp. I don't think many people really understand how absurd that card was, as it was banned in everything within six months of printing. I certainly didn't have a good idea, because I had never cast the card in a sanctioned event. I was so sure my Wrath of God decks could beat it that I just kept forcing them.
I wish I could say I learned from this soon after, but that 66th place really stuck in my head. That was a good finish! I was so close!
It was at least a year later when another eight Affinity cards were banned that I realized I should have just been bashing people with good cards the whole time. Admittedly I was really bad at Affinity's multi-turn combat math at the time, but that doesn't mean I shouldn't have played Skullclamp in literally anything else. Or spent a year learning to beat down.
Funny note: Skullclamp was so good, my plan to beat the Elf deck was to Mindslaver them and deck them with their own Skullclamp.
Grand Prix Toronto 2011
The Timeline:
Grand Prix Toronto was Scars of Mirrodin Sealed, which is remembered as one of the Prince-iest of all Prince-y formats. There were multiple Plague Winds, one of which was also a creature (Sunblast Angel) and one of which also was a Sulfuric Vortex (Contagion Engine). There were a ton of giant fliers, including the kill your things and kill you more Horde-Smelter Dragon.
My B/R deck looked fine, with lots of removal and some great game enders, but I ended up missing day two losing to a few specific rares I couldn't answer.
The Crux of Fate:
I looked at my deck after the event and realized I was the problem and not the format.
The cards I lost to: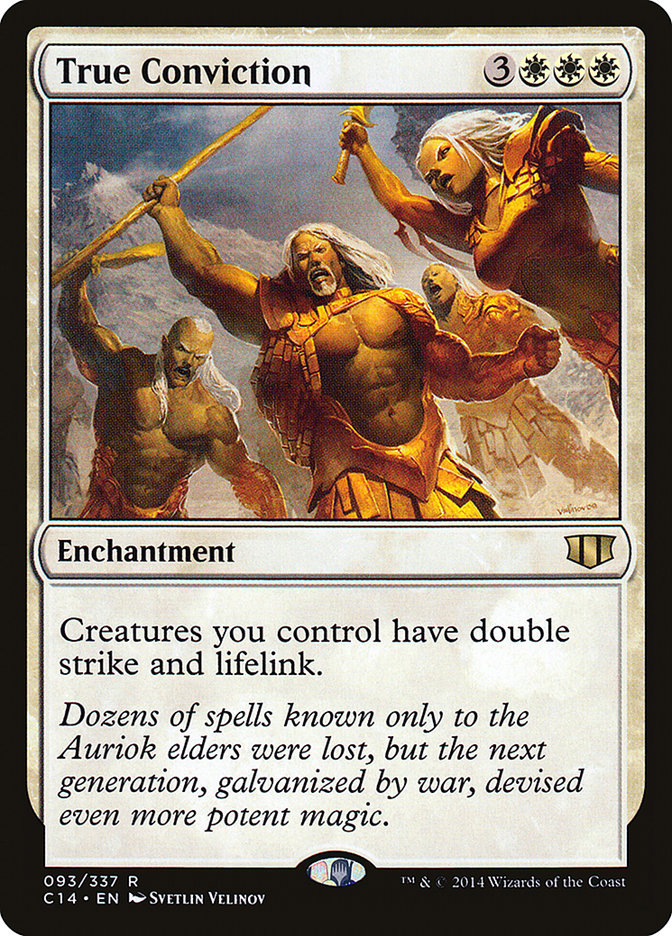 The cards in my sideboard:
I should have known this was an issue in the format.
I should have known this was an issue in the format. I built a deck with good cards, but I missed the mark. In a format with powerful enchantment threats, my clearly control deck had answers to them I just didn't play. This really opened my eyes to Limited being about building decks using the tools available, just like Constructed, instead of just executing on take the good card and have a curve.
Funny Aside: I played a 36-hour-long draft at this event. It started Saturday between rounds, had to be carried overnight, and came down to the last match Sunday evening. As a result of waiting on this, I had to switch cars home to Michigan.
Fortunately, this allowed me to avoid disaster as the other car was stuck at the border for multiple hours. One of the people in the car had made it into Canada with an expired passport. Of course, this was actually completely missed as the border guards tried to figure out how to handle the Chinese national who left their green card at home.
Grand Prix Detroit 2013:
The Timeline:
It was my hometown Grand Prix in what was my core format, Modern (at least at the time). I had cashed the last four Modern Grand Prix I played, including a top 8 and a top 16, and finished 9th at the last Modern Grand Prix.
And I was out of this event by round six. Some bad hands, some awkward boardstates, and I was just done.
At least Jon Johnson was nice enough to lose the credit card game later.
The Crux of Fate:
Prior to this event, I had been running myself into the ground in my non-Magic life. Lots of late nights and early mornings.
My autopilot Magic game is pretty awesome when I'm alert, but once I started hitting the point of exhaustion mid-day I noticed a real decline. My general perception of information rapidly declined, and my ability to just see combinations of cards did as well. When I play I come to conclusions that aren't based on hidden information pretty quickly, and when I'm missing a factor or small detail my decisions can get bad fast. If my issues were solely sequencing and bashing people's skulls in ( think the Dredge deck I played at Grand Prix Cincinnati a year ago) I could pull it out pretty easily, but with something like Kiki Pod with all the searching and color options it presented got ugly fast.
So I started making sure I did things right in the weeks leading up to events. Making sure I get on a later schedule the days before a Grand Prix. Cut out caffeine for a while before to maximize the alertness value gained by it. And so on.
Magic is hard, and I didn't want to make it harder.
Grand Prix Miami 2015
The Timeline:
Returning to the present, I opted to play my aggressive Abzan Midrange deck. I punted two games against a mirror with a bad keep and bad land sequencing and still won thanks to some actually good plays and opposing mana screw. I sideboarded horribly and kept a terrible hand against Yuanji Li's actually awesomely built Sultai Midrange deck, giving him revenge for our match at Grand Prix Ottawa where I beat him in comical fashion by triggering his stolen Jeskai Ascendancy with his stolen Kill Shot retargeting my own creature to pump my 0/5 attacker for lethal. I lost another mirror due to poor Ugin management, then lost against Temur due to terrible sequencing in a tight game 3.
At least... wait, no. I lost all the credit card games this time.
The Crux of Fate:
First of all, I repeated my failures from Grand Prix Detroit and simply wasn't awake enough to play with the cards in my deck. Abzan is extremely decision-intensive in this format between Temples, planeswalker decisions in mirrors, and shifting between aggro and control at all points, and I was not remotely in shape to be doing that this weekend.
But the real big one is one I should have known about.
I am working with Brad and BBD for this next Pro Tour, and they were all about the Devotion deck. I, on the other hand, hated it when I played it, and assumed they were just wrong and continued on my own Abzan path.
Really, I should have just challenged them. Prove to me this deck is good. Heads up against them, watch them play, really anything.
There are two options here: Either I win, and they are sufficiently demoralized/tilted by my almost maniacal "I'm right and I'm winning" actions to realize they are wrong, or I get crushed, realize they are right, and just push right into playing the deck.
This is how I ended up on Esper for Pro Tour Dragon's Maze. I hated the deck but couldn't beat Brian DeMars ever. I went 8-2. This is how I ended up on Abzan at Pro Tour Khans of Tarkir. Steve Rubin kept beating me. This is how I ended up on Faeries at my first Pro Tour. I wanted to play R/W Midrange, but Kyle Boggemes and Pat Chapin crushed some sense into me with Cryptic Commands.
I wanted to say I didn't get a chance for Brad or Brian to prove their case, but I didn't really give them one either.
All I can say is I'm glad I learned this at a lower stakes event than the Pro Tour.
Overall, each of these lessons is great, but I think the most important thing is how I track them. Losing and learning something new is great and actually gets you somewhere. Losing and not correcting the behavior that caused the issue just leads to more losing.
When you feel like you figure something out, apply it. Explicitly push yourself to do it over and over until it becomes second nature. If you fail, remember and just keep going. The results are additive, and while it takes time, the results of working to change your future are definitely worth it.