I'd like to play Tasigur, the Golden Fang or Gurmag Angler in Grand Prix Charlotte this upcoming weekend.
In testing for Pro Tour Fate Reforged, I found the two black delve creatures to be well-suited to the format. They often come down for one mana and often outclass Tarmogoyf. Besides, I'd love to play with blue cantrips, anyway, as I have long felt Serum Visions is underplayed in Modern in "normal" decks.
Recently, Grixis Delver has been among the best-performing archetypes in Modern, but this isn't the only possible shell for the dynamic duo. We need blue for cantrips and black for delve, but what if we used green instead of red?
Sultai Delver has been slowly creeping up on the format, including Adam Fronsee's 12th place finish at this past weekend's Season Two Invitational.
Creatures (16)
Lands (17)
Spells (27) One of the biggest draws to green is Tarmogoyf. It gets to 4/5 easily, and while it can be awkward with delve creatures from time to time, it's usually not hard to leave the one type in your graveyard your opponent doesn't have.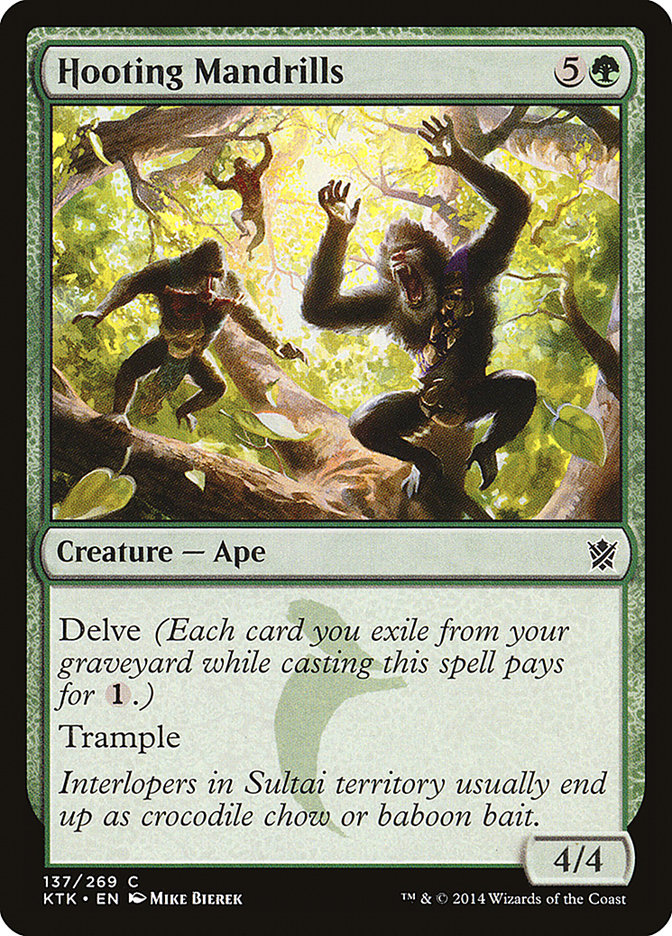 While I think Hooting Mandrills is a totally reasonable card in U/G/X decks that don't feature black mana, it is hard for me to believe that it is really better than just playing more Gurmag Anglers and possibly Tasigurs. I am sympathetic to Tasigur being a legend and could imagine us deciding that two is the right number. However, I think Gurmag Angler is just too much better than Hooting Mandrills to not want to fill up on them before getting into Mandrills, at all.
I can definitely appreciate that needing to delve one less card can be relevant with Tarmogoyf, sometimes. I also wouldn't be surprised if trample comes up more than you might think, such as trampling over Lingering Souls. However, a 5/5 often exactly beats other Goyfs and Siege Rhinos while a 4/4 is often exactly too small.
While Tarmogoyf is definitely a fine card here, the biggest issue I have with its use here is that it isn't adding anything novel. It's not like we were short on fatties that use the graveyard as a resource. Red's Young Pyromancer and white's Lingering Souls are extra threats that add a new dimension to our game-plan. In addition to new dimensions of attack, red and white offer Lightning Bolt/Terminate and Path to Exile for removal. What does green give us?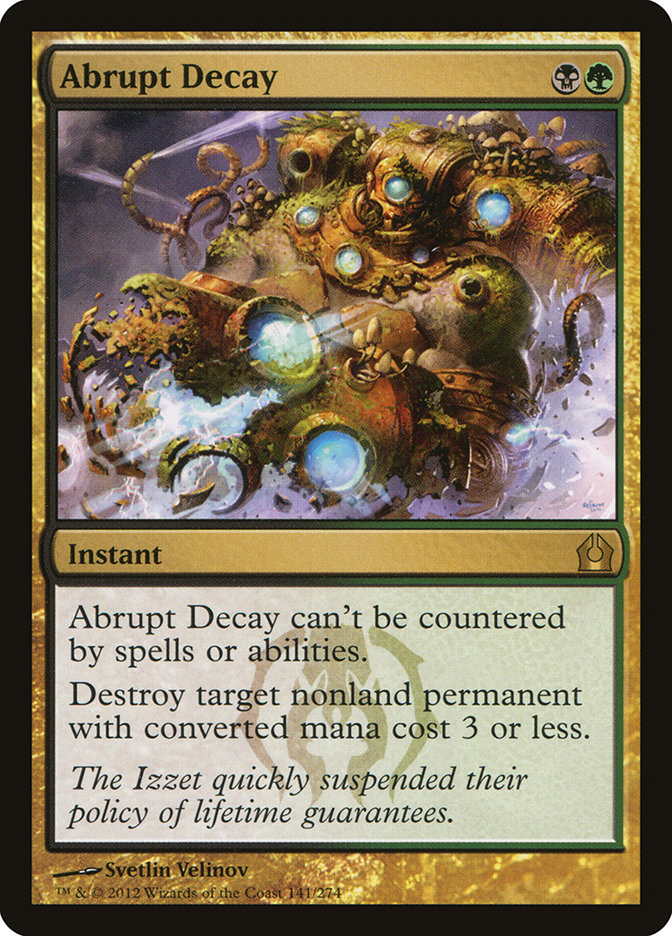 Abrupt Decay's stock has risen and fallen in Modern, depending of the metagame of course. It's at its best when most people play cheap creatures, but some opponents have hard-to-handle permanents of a variety of types. Deceiver Exarch, Cranial Plating, Liliana of the Veil, Blood Moon, Threads of Disloyalty, Oblivion Stone, and Amulet of Vigor are all great targets.
However, it is not actually out of the question for opponents to be mostly immune to it. Jeskai Control has basically just Snapcaster Mage, and even though it can hit a variety of targets against Tron and Grixis, it's not really the answer you actually want, since it doesn't stop most of the real threats (Karn, Ugin, Tasigur, Angler, etc).
I generally prefer Abrupt Decay to Maelstrom Pulse, right now; however, sometimes a little mixing can be better than going all Abrupt Decay. After all, drawing a Maelstrom Pulse and an Abrupt Decay is often better than drawing two Decays. Of course, both Abrupt Decay and Maelstrom Pulse have steeper competition, these days, as Kolaghan's Command is a fantastic answer to a lot of the problem permanents we'd want green for (though not all).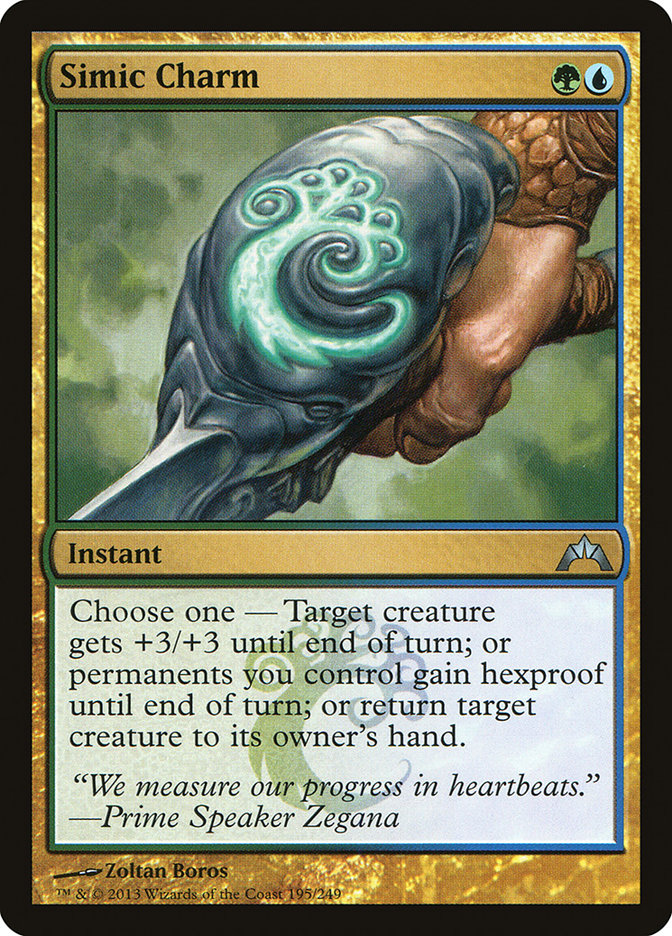 Simic Charm is a versatile trick that might be sweet, but I am concerned about whether it really justifies its relatively steep price tag of two mana. The prospect of bouncing an opponent's creature or saving one of our own is something, but now we've got to compare it to Vapor Snag. Giving our stuff hexproof is sweet in some tempo-based battles, but it's not that different from just bouncing our creature and we're spending two mana instead of one every time, not just when we want the option.
The more attractive part of Simic Charm is the +3/+3, which is especially nice with the Hooting Mandrills. I am skeptical, but if Simic Charm pulls its weight, it is probably because of this mode overperforming.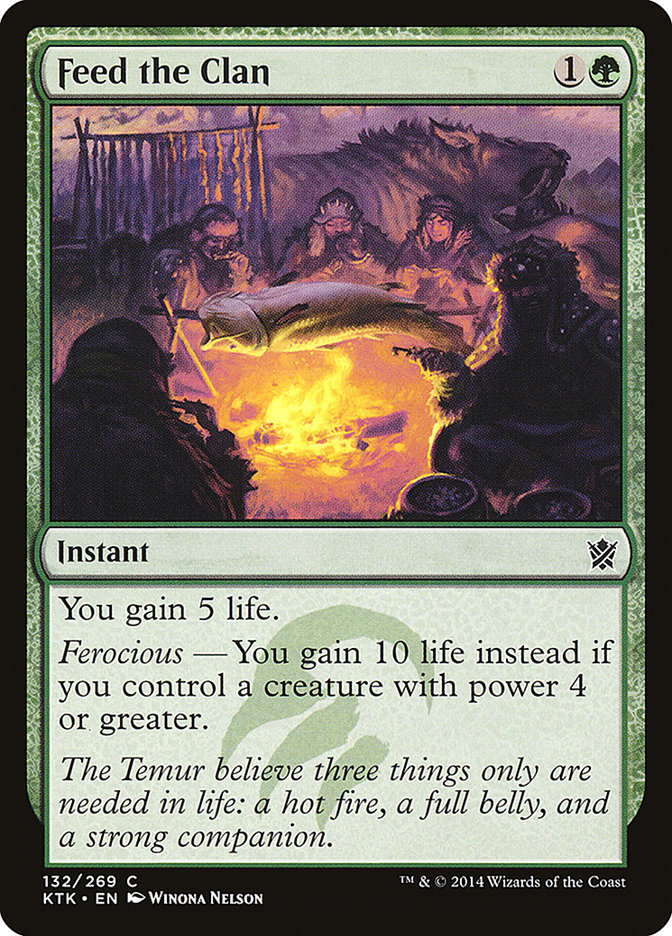 I absolutely love Feed the Clan here! Burn is quite good and quite popular. It's also a little bit of a challenging matchup, since they are faster and we take a lot of damage from our lands at times. Feed the Clan gaining five life is already fantastic, better than their best card. The ferocious ability is so strong, however, it actually moves the card up into Kataki space in terms of effectiveness. Gaining ten life is better than Ancestral Recall in that matchup, and that's to say nothing of Snapcaster Mage buying it back!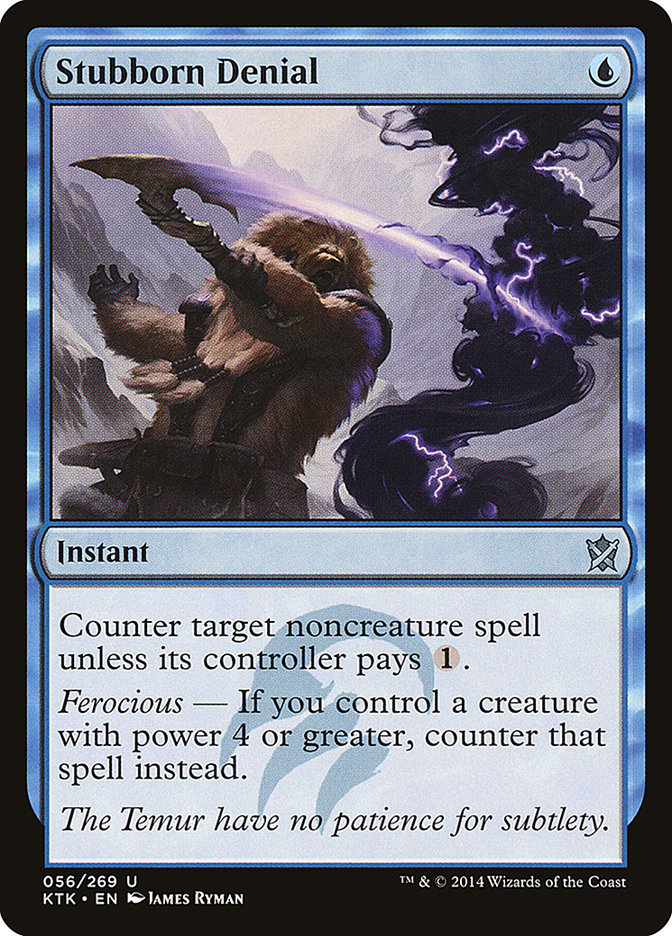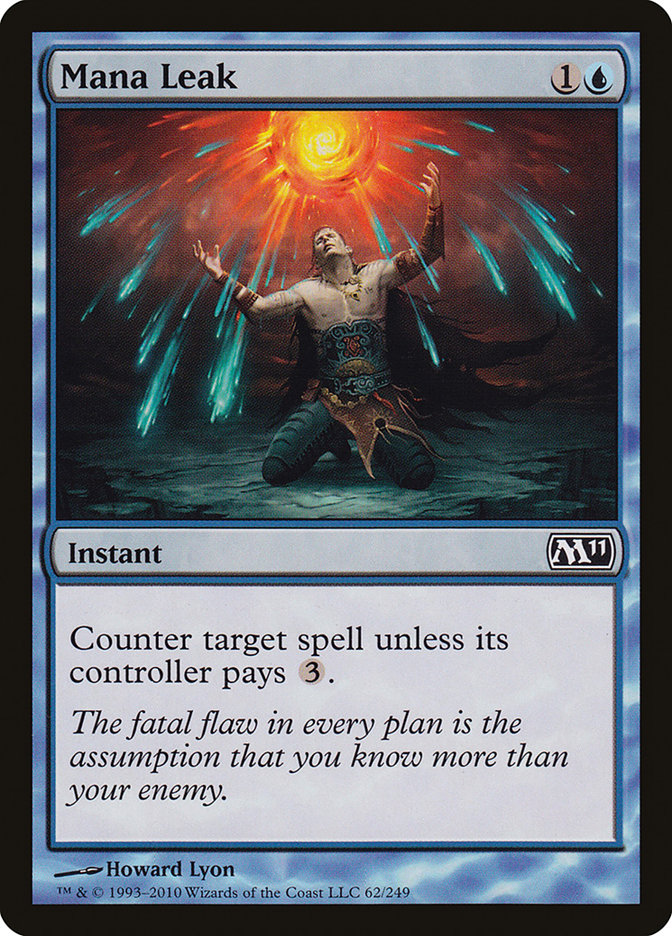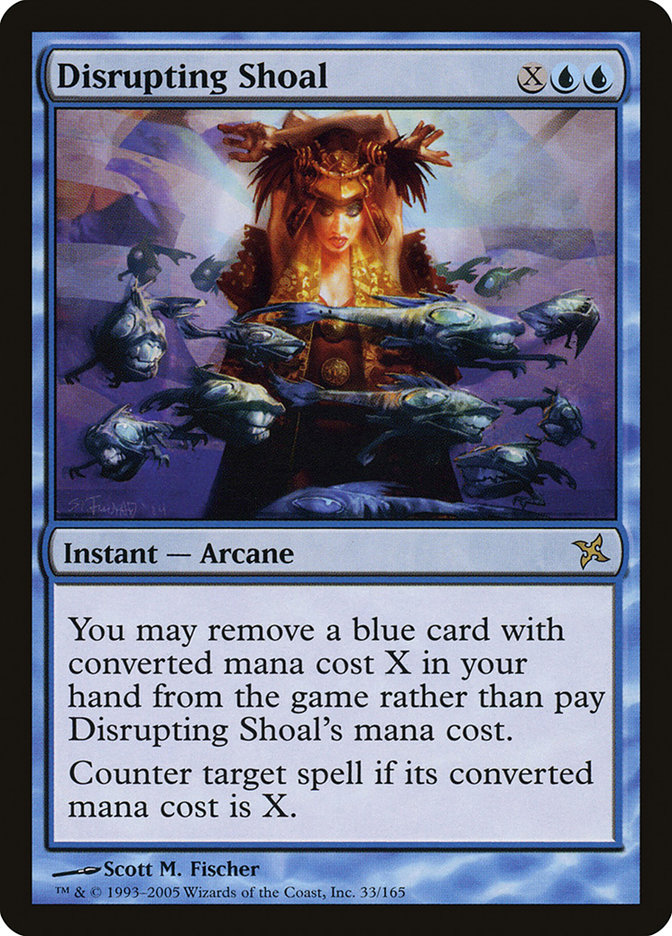 Mana Leak is extremely common, of course, but Stubborn Denial and Disrupting Shoal are a little more exotic. With ten creatures that turn it into a one-cost Negate, Stubborn Denial is awesome here. Honestly, I don't think you even need that many to make the card great. Most of the time you're able to play a fatty by turn two, and on turn one Force Spike is basically a hard counter anyway. I also love how good it is at protecting a Tasigur or Gurmag Angler from Path to Exile.
Disrupting Shoal is cute, but I am skeptical. It is awesome how good it is at protecting your creatures, but it's not actually very good at stopping most combo decks (a real weakness for a Counterspell). When you are hitting this hard, this fast, cards like Disrupting Shoal that trade power for speed are more attractive than usual. I could see trying this one, but I am suspicious.
Here's my take on Sultai Delver:
To start with, I traded the three Hooting Mandrills for two Gurmag Anglers and a Snapcaster Mage. I knew I was going to be cutting Simic Charm, making it even easier to go with 5/5s instead of 4/4s.
The two Mishra's Baubles seem kind of random, but the card does have diminishing returns. You don't exactly want to draw a Bauble off a Bauble. The first Bauble, however, is pretty sweet, as it makes your Tarmogoyfs 5/6 instead of 4/5. That said, it can be a drawback if you make your opponent's Tarmogoyf bigger than your Angler. Most of the time, however, you can use delve to control for that happening.
Cutting two Gitaxian Probe might be wrong, but with how aggressive the format is I like drawing two a lot less than drawing one. In fact, I sideboard them out in a fair number of matchups (Burn, Zoo, Affinity, etc).
In my heart of hearts, however, I know I am more likely to register the full playset of Probes come GP Charlotte. The information is so valuable against combo decks and its way better with Delver of Secrets and Snapcaster Mage. Still, nothing is sacred!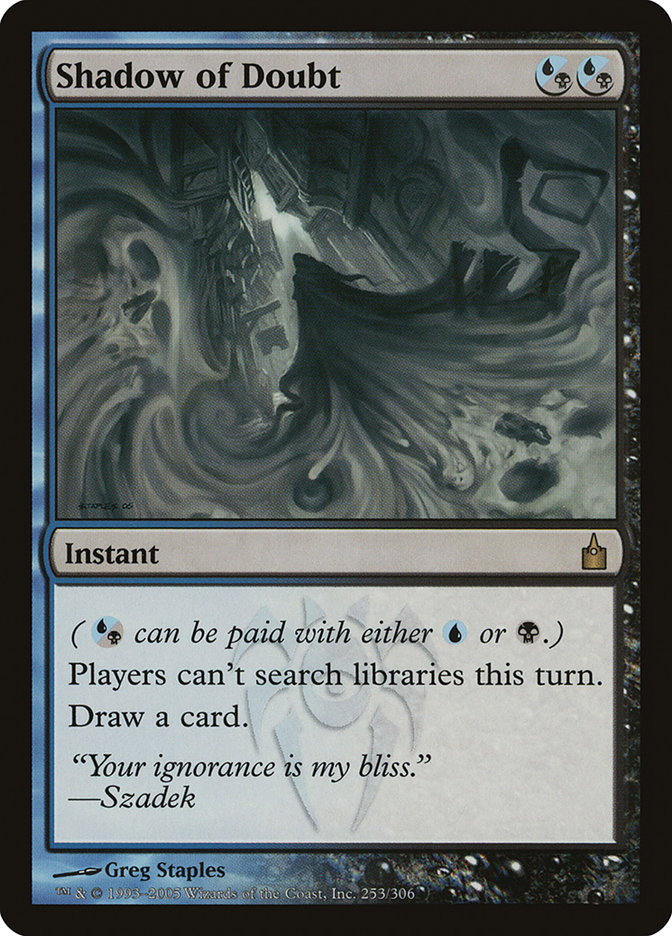 I love Shadow of Doubt right now. Obviously it's a big game when you catch a fetchland, but it's also fantastic against Amulet Bloom and Tron, which are two of the biggest decks right now, and ones where we need the help.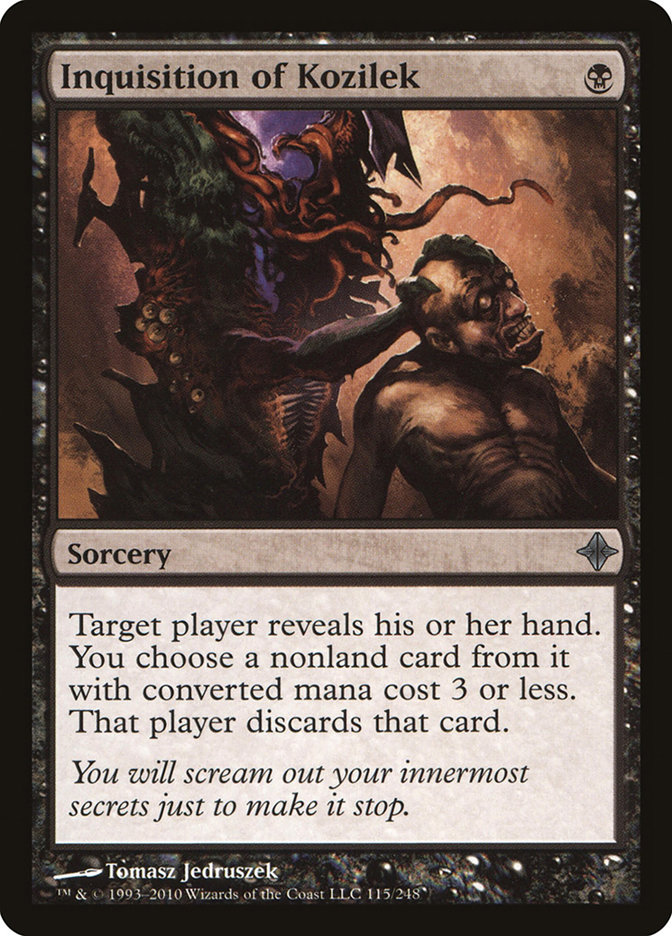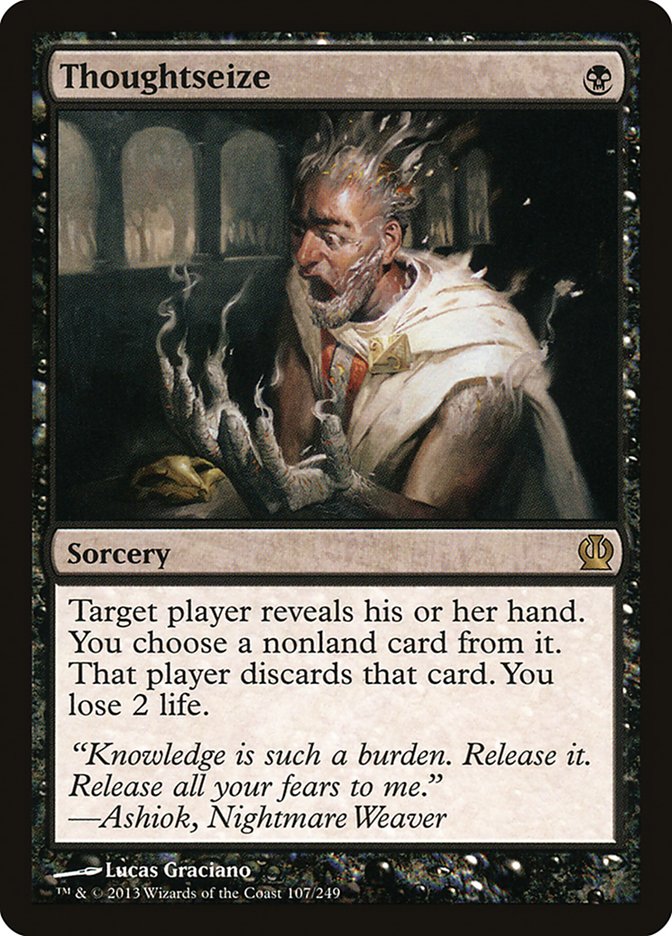 Great cards, and they work well with Tarmogoyf, Tasigur, and Gurmag Angler; however, the biggest problem I had with my PT Fate Reforged deck ended up being the underperformance of the discard spells. The tempo loss from you spending a mana while they spend zero is actually pretty annoying. Too often, I would go after people's hands and find three cards that were all basically the same as each other. In these spots, Mana Leak would have been better. Inquisition was better in my nut draws, but that wasn't actually where I needed the help. I could see playing some amount of this stuff, anyway, as they are so good with the fatties, however, I want to see if I can get by without them maindeck first.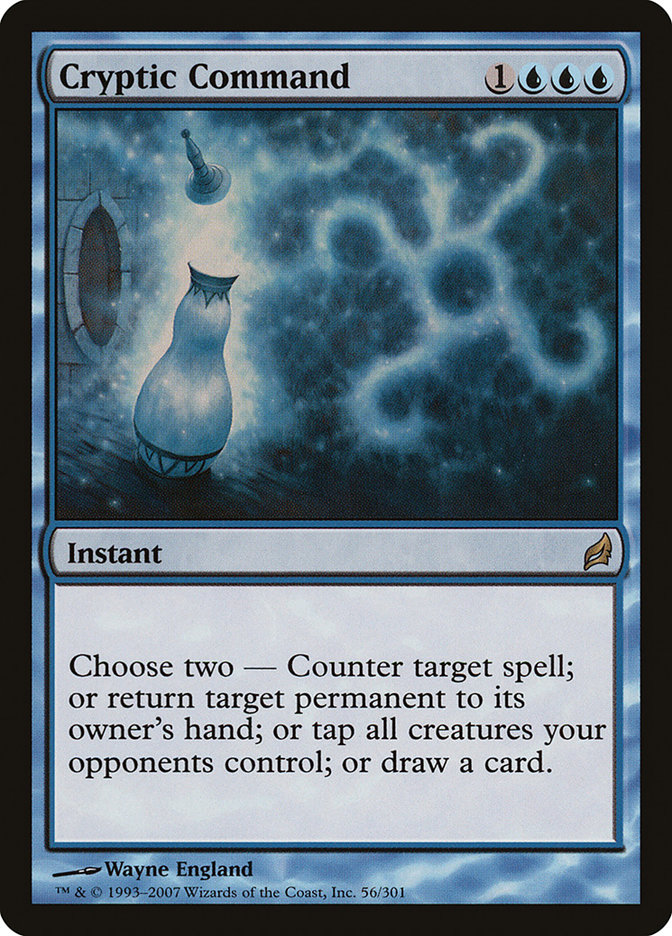 OK, what can I say? I like to get a little filthy sometimes. If people can play Electrolyzes and Kolaghan's Commands, why can't we rock the Sean McKeown special and get one of each of these in here? I think what I like about Maelstrom Pulse and Cryptic Command is that they have a pretty high floor, but an absolutely game-winning ceiling. Both give us so many new tactical options and make us a lot harder to play around.
They are definitely a bit expensive, but the sweeping Lingering Souls tokens that were clogging up the board or tapping our opponent's team make them better than usual as offensive weapons.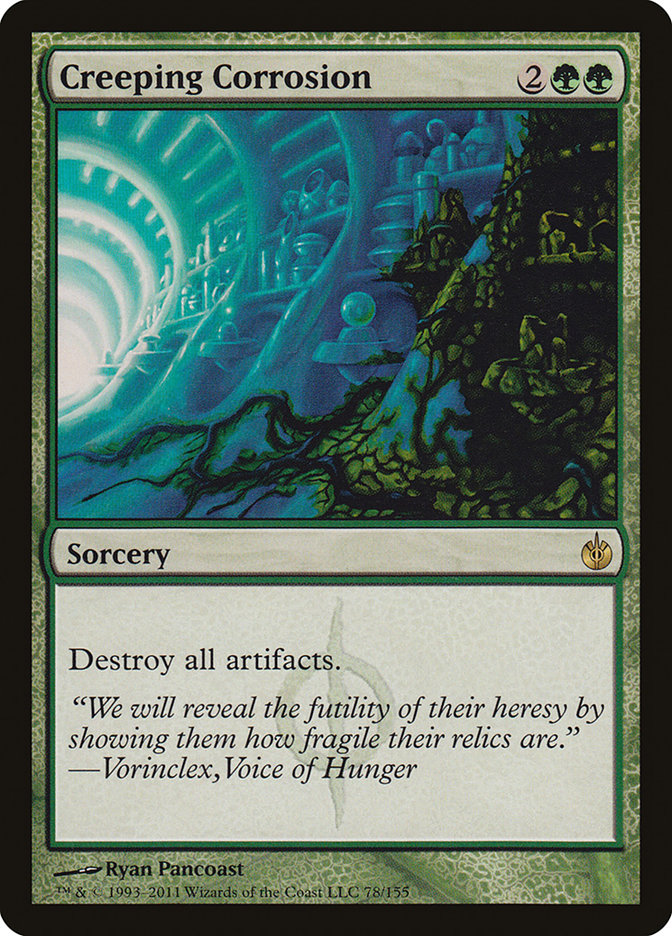 I prefer Creeping Corrosion to Hurkyl's Recall, as I have found Hurkyl's to not finish the job often enough. It is a little annoying that Creeping Corrosion can't hit Inkmoth or Blinkmoth Nexus, exacerbating Abrupt Decay and Maelstrom Pulse's blind spot; however, we do have access to Fulminator Mage, Golgari Charm, Dismember, and Murderous Cut.
I was going to play two Creeping Corrosions but decided to try a Bitterblossom instead of the second one. This gives us more defense against the Nexuses, while also giving us a potent threat against control and attrition decks. We do a fair bit of damage to ourselves, but we do have a variety of ways to get rid of it if things get hectic.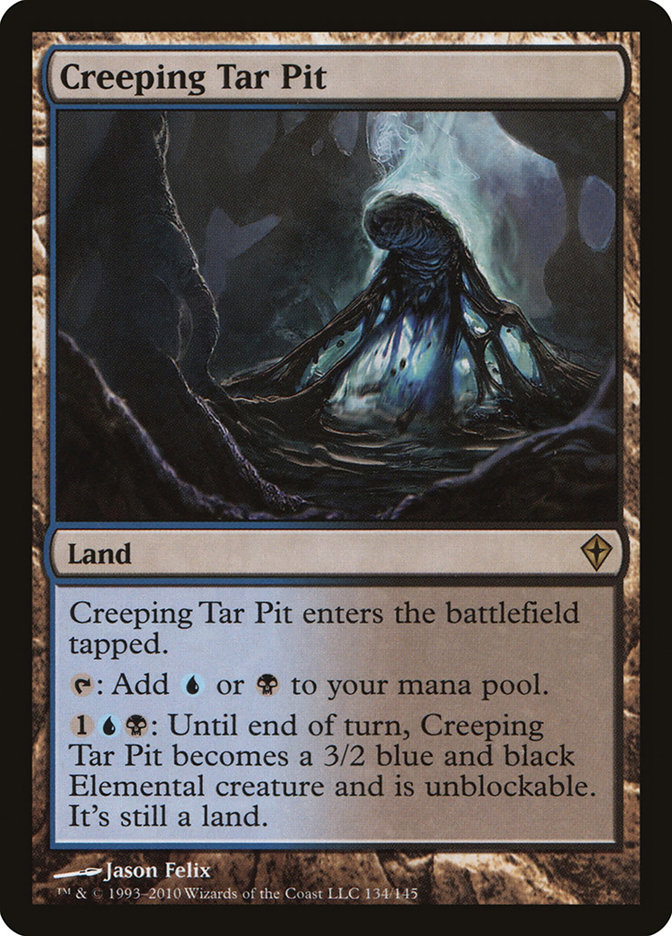 I struggled with whether or not to play Creeping Tar Pits in my Fate Reforged deck, as entering the battlefield tapped is a big cost, finally ending up with the decision not to. However, in retrospect, I did not need to be as turbo as I was, and would have preferred to have a couple to help mitigate the floods that come with such a high cantrip count. Besides, Creeping Tar Pit just plays so well into the deck's strategy (although I do think it's better in Grixis than in Sultai, because of Lightning Bolts and other burn spells combining with unblockable attacks to kill people out of nowhere).
For reference, here is my Esper Delve list from DC:
Why not play Esper again? Well, to start with, I don't think Lingering Souls is actually where I want to be with this style of a deck. Part of that is wanting to move entirely away from Liliana of the Veil.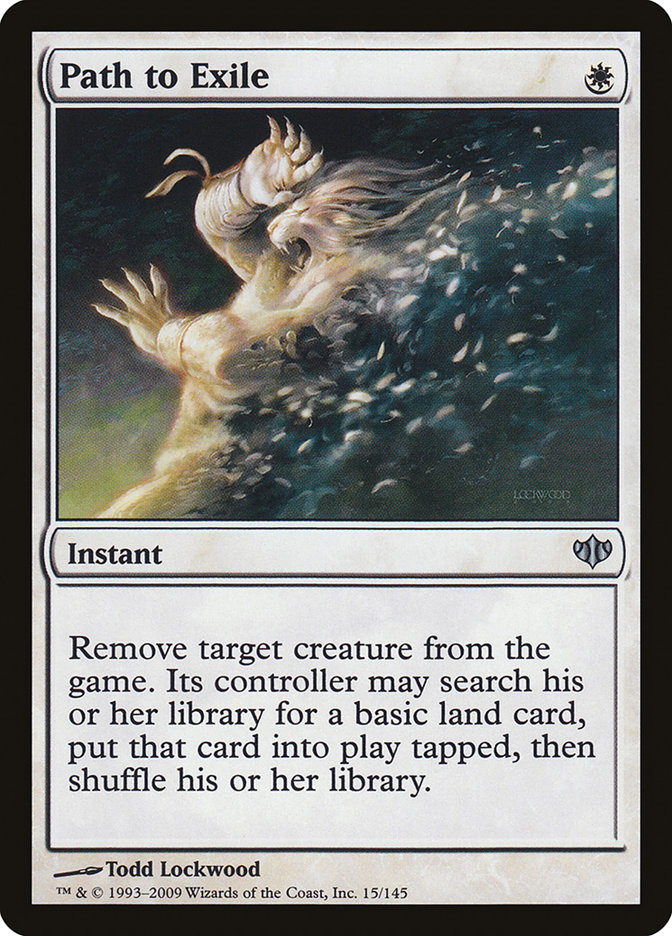 An awesome card, and a necessary one in these colors... however, giving our opponents a mana advantage is particularly costly right now. It also works very poorly with Mana Leak, which I want to move towards. I didn't love the discard, and would prefer more stuff like Mana Leak, Spell Snare, and Shadow of Doubt.
Timely Reinforcements is awesome, to be sure, but with Zoo being such a small part of the metagame, I'd rather have Feed the Clan. Likewise, it sucks to lose Kataki, but it's not like green or red would be short of replacement options.
Now, let's take a look at Grixis. To start with, here is a new take on Grixis Delver from the Season Two Invitational:
The biggest twist to Ryan's build is the use of a full playset of Spell Snares, a full playset of Mana Leaks, and a Remand. How did he make room for all these Counterspells while also having a playset of Terminates and Snapcaster Mages?
No Gitaxian Probes and no Young Pyromancers.
I gotta admit, I'm kind of into cutting Probes, and once you do, Young Pyromancer starts looking a little less amazing.
Here is my "normal" build of Grixis Delver:
Most people don't use Bloodstained Mire, but I like being able to fetch basic Swamp when Blood Moon is such a big part of my sideboard plan.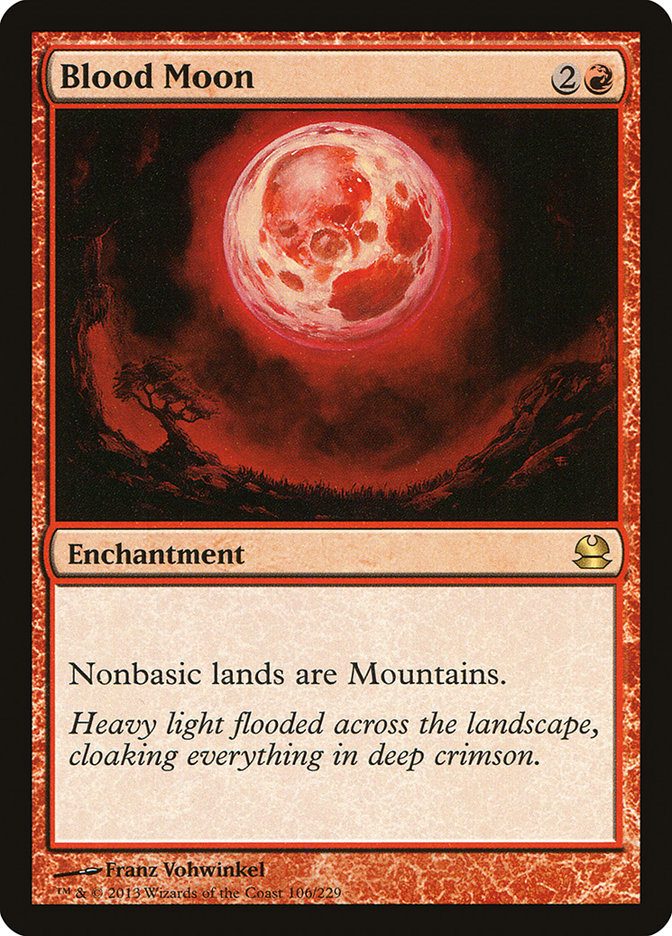 Amulet Bloom and Tron are hot right now, and some sort of a mana denial plan is necessary (for the most part) if we want to actually beat them with a blue deck. We could use Molten Rain or Sowing Salt, which can combine with Snapcaster Mage, but that's kind of an ambitious plan. Fulminator Mage is another option that works great with Kolaghan's Command, though it is much less of a one-card win than Blood Moon.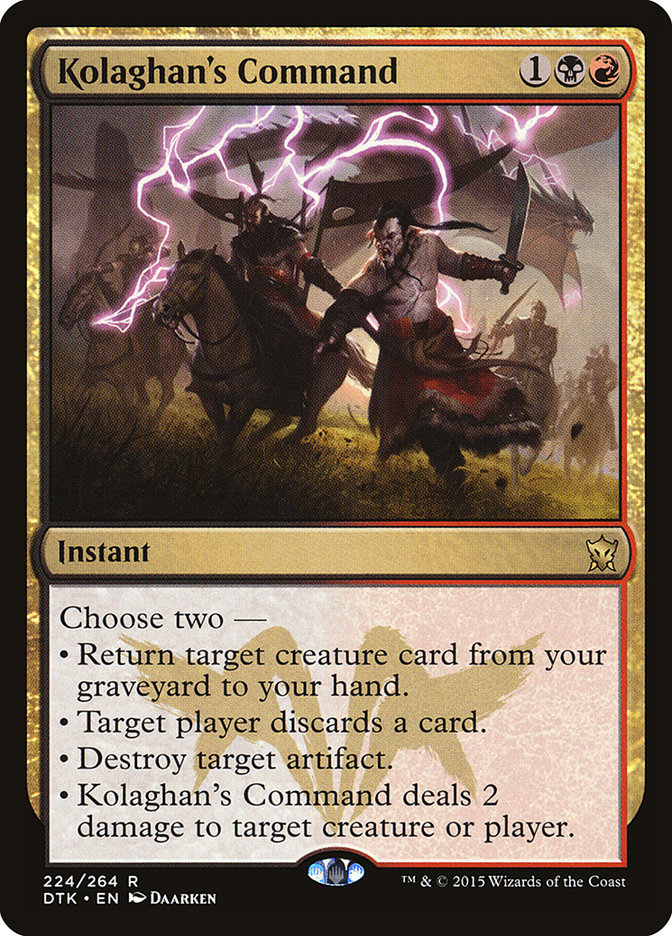 I'm a fan of Kolaghan's Command, which really eats into our Electrolyze slots. The ability to hit artifacts is so big, particularly when we're also dealing two damage to a Nexus. That it is nearly a guaranteed two-for-one is great for trumping attrition-semi-mirrors. Getting back Snapcaster Mage doesn't cost much mana in any one sitting, but over time, generates a ton of card advantage.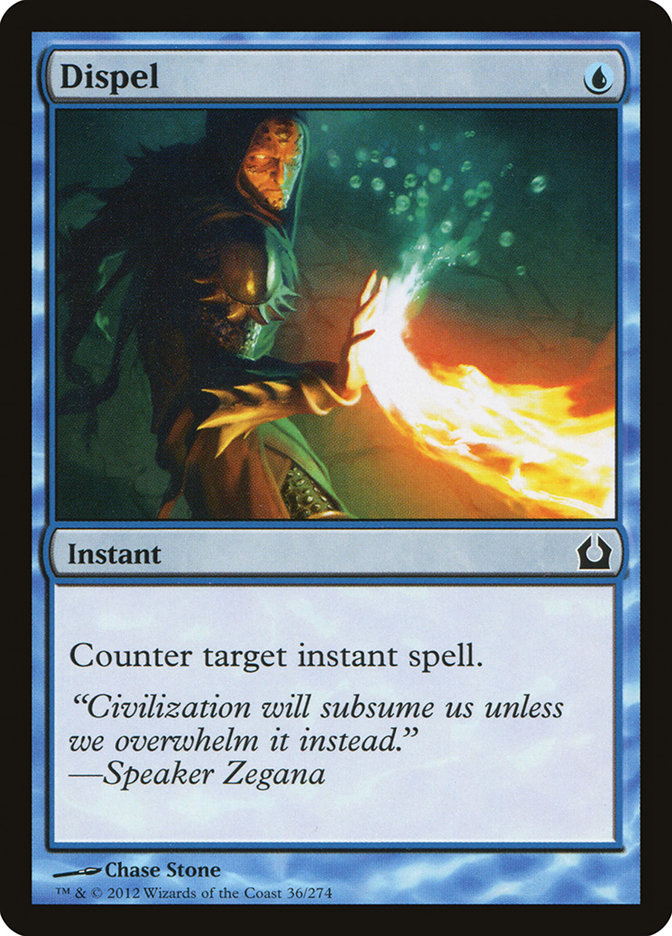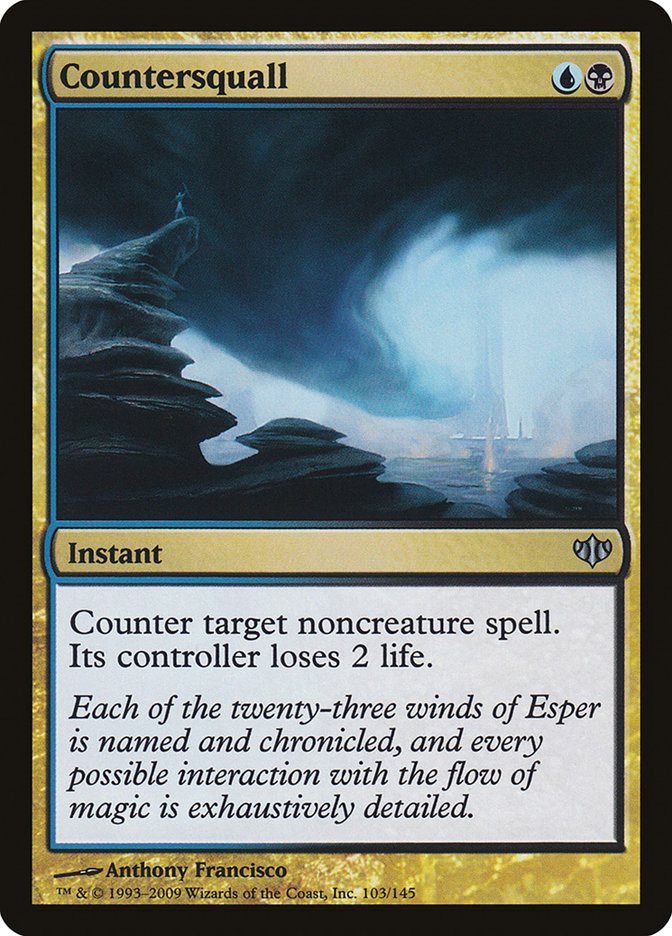 I love Stubborn Denial, but with just four fatties, we can't quite support it. Without Dragon's Claw we are going to be hard-pressed to fight burn, but at least we've got a lot of cheap one-for-ones we can use to buy ourselves some time for our threats to race. To this end, I'm using Inquisition of Kozilek instead of Thoughtseize so it can come in against Burn.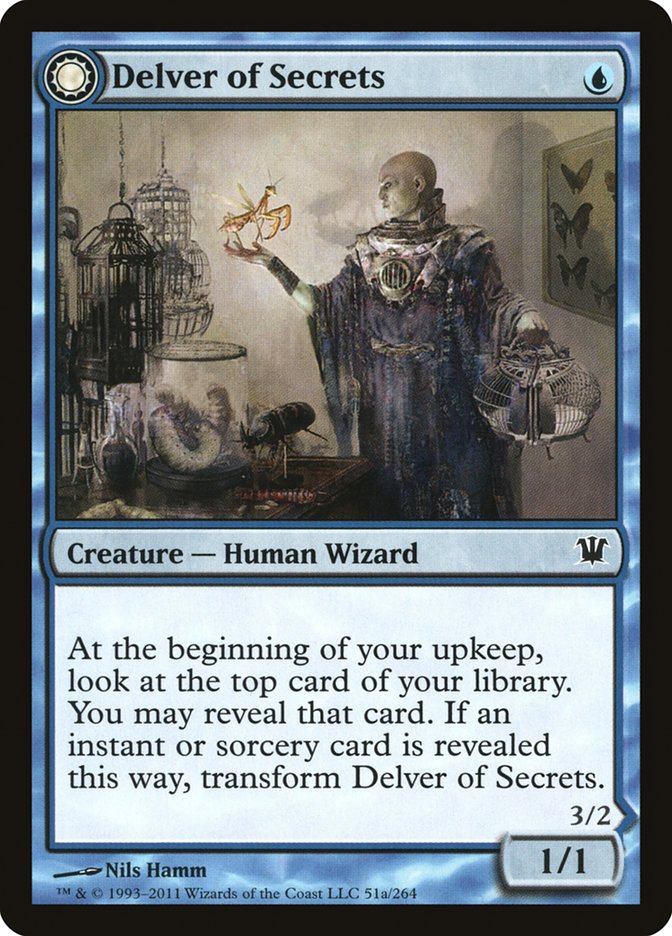 I'm actually not in love with this fellow. It definitely can be great, but I feel like Young Pyromancer and the black delve creatures can win the game on their own even if you have just one threat. Delver really needs to be part of a package.
It isn't unheard-of for Grixis decks to cut the Delvers, and it doesn't always lead to a full-on control deck. For instance, Zack Witten's list from this weekend is basically just Delver-less Delver:
Another list cutting Gitaxian Probes! I like it!
The biggest issue I have with this list is the reliance on so much discard. It's not surprising to see him with just one Young Pyromancer, since playing black discard spells tends to run you out of fuel for your Pyromancer compared to playing more blue spells. I am also not in love with playing only a single Spell Snare and a single Mana Leak, although the Deprive certainly helps.
After seeing the popularity and success of Amulet Bloom and Tron this past weekend, I have been giving some thought to a build that exploits Kolaghan's Command with Fulminator Mage:
Shadow of Doubt plays right into the land destruction game plan, and Molten Rain out of the sideboard goes even further. I am concerned about the double-red requirement, but at least we're only bringing Molten Rain in for matches where we can generally afford to always fetch shocklands.
Without Young Pyromancer, Delver of Secrets, or all that many black fatties, we need more victory conditions. Fulminator Mage helps, but a bunch of Creeping Tar Pits goes a long way. We also have a very non-trivial amount of burn: when we can Lightning Bolt someone's face twice, Snapcaster Mage Bolt them, then Kolaghan's Command back our Snapcaster and deal two to their face. Finally, the Snapcaster Mage we got back can then flashback the other Bolt, stretching a two-Bolts draw into fourteen points of direct damage.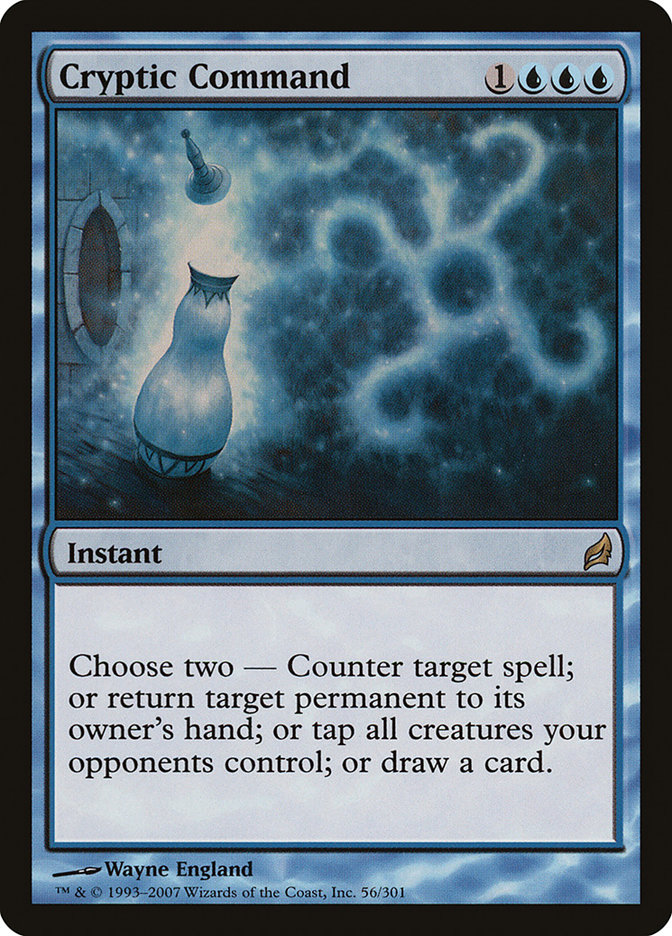 I love Cryptic Command more than life itself, and there is extra reason to play it here, as it can also be a source of land destruction. It seems funny to bounce their land, but if you already Fulminator'ed them on three, maybe after a Shadow of Doubt on two, what are they going to do?
It's also kind of interesting to me, the idea of bouncing a creature they no longer have the mana to cast. Alternatively, you can bounce a creature and then make them discard it with Kolaghan's Command. Another sweet Kolaghan's Command trick to watch for is making them discard the card they draw during their draw step. If they are empty-handed and most of their cards are sorcery speed, it can be better than a Time Walk. It's particularly devastating if they need to draw a land and you make them discard it before they can play it.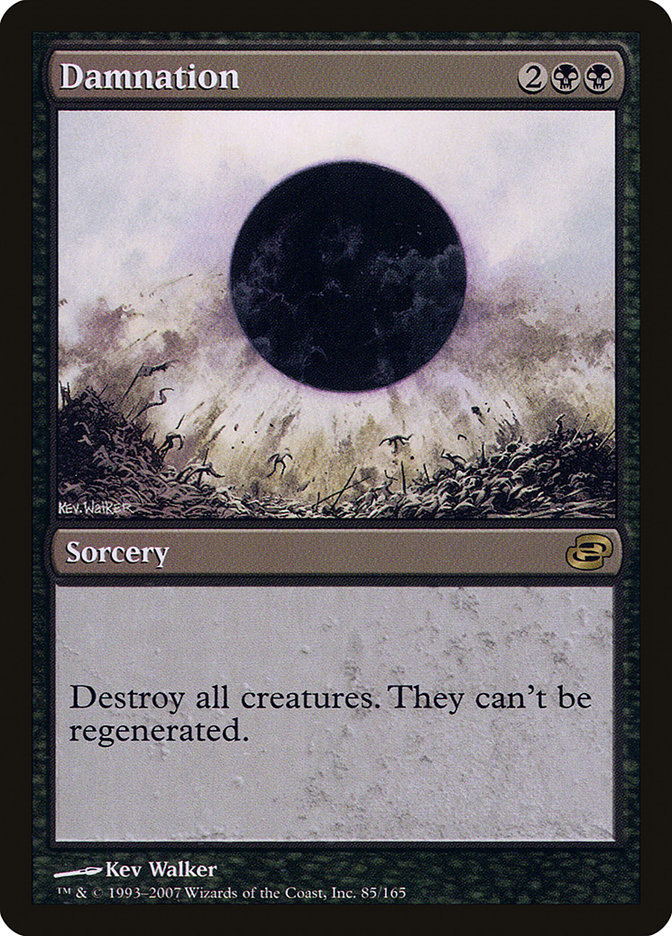 This list is more controlling than the previous ones, and as such, I'd like to be able to become a control deck proper, after sideboard. The Damnations, along with Engineered Explosives, let us do just that.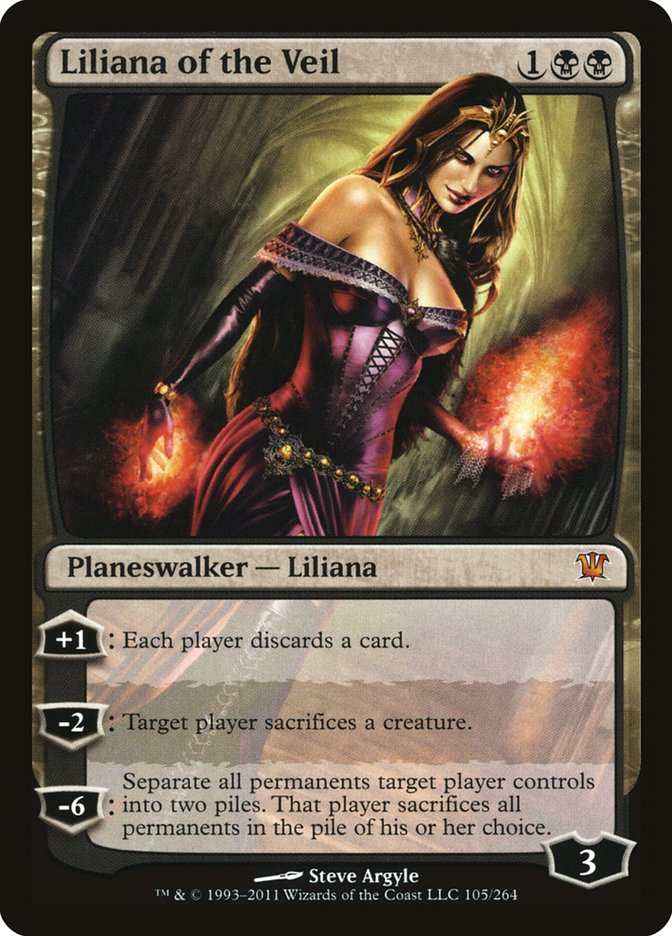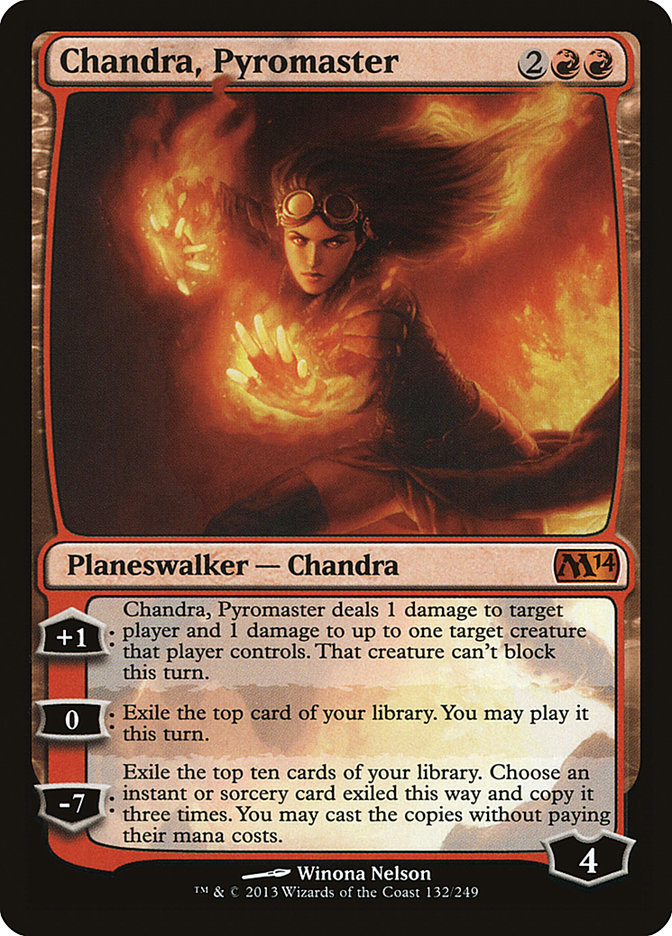 Taking a page out of Zach's playbook above, Liliana and Chandra give us a little more ability to go "big" against midrange decks. Liliana can be super good in conjunction with mana denial, and Chandra's extra card draw can devastate an opponent packing Abrupt Decays or Terminates.
Finally, here is a more balanced Grixis list, based on everything discussed above:
It's already known, that Tasigur and Angler are premier tier-one monsters, but I have a feeling we have not yet found the perfect home for them. What I do know is that this is not a weekend I'd want to lose to Blood Moon, as Blood Moon was already on the rise and this weekend's results will surely only further that trend. Additionally, if Grixis is a tier-one strategy, how can I not play it?
Ahhh, Grixis!
It's good to be home...