Boros... Borss... Boss

Boros Humans or Boss Humans?
Creatures (31)
Lands (18) I won #SCGATL this past weekend with W/R Humans.
This a tournament report of the experience through my eyes. Don't worry, a deck guide with how I sideboard will come shortly.
Friday
The first to sit down?
We got to the outskirts of Atlanta, GA at 12:30PM which is the earliest I've been in town for an Open weekend that I can recall. Of course there are Atlanta locals that are there before me, but without anything else to do or people to meet up with that early it seemed like I was there before practically anyone else.
We go shopping in an outlet mall before checking into our hotel at the first chance. Get to swim in the pool before anyone else shows up to the hotel. Apparently few people are even there early in the afternoon. This tires me out, which allows for a good night's rest. I copy/paste the W/R Humans list that Texas native Mike Cieszinski 5-0'd a Magic Online Competitive Standard League with. I hadn't played the particular build before but I figured I knew the archetype well enough to roll with some personally untested changes.
Todd Stevens shows up about 10:00 PM. He's on Bant Humans and asks me if there's a card like Linvala, the Preserver that can gain some incidental life. The first card off the top of my head is Graf Mole and he instantly loves the idea. I like it too. Now I kind of want to play the Bant flavor of Humans just to cast Graf Mole. Little did I know that I'd face that same Graf Mole in the final game of the tournament.
Saturday
Please, anything but 7-2.
Thirteen of the yearly leaderboard top sixteen were in attendance. I was one of the fortunate handful with two byes.
My plan for the Open was to finish either dead-last or first. Not in between. I wanted to be 9-0 (I'd take 8-1) or be out of the tournament ASAP. If I finished day one at 6-3 I was going to play the Legacy Classic on Sunday whether 6-3 made the cut or not.
It's been awhile since I've been on the Pro Tour. The last time I qualified was through Grand Prix New Jersey, which was Legacy. Grand Prix Columbus is this weekend and I want as much live testing with Infect as I can get before then.
I was also interested in Mono-Black Pox with some Sinkholes and Tomb of Urami. Since I had two very helpful byes in the tournament, I spent some time looking around for some of the cards I was missing among dealers and friends. Shortly before the round three pairings go up, an old friend of mine named Ryan Rolen passes by and we get to talking.
"Hey Tom, what's up?"
"Got any beat-up Unlimited Sinkholes?"
"Nah, but I'll keep an eye out."
Pairings go up and I check them on my phone. I'm playing someone named Cameron Rolen. I want to spook Ryan for a moment into thinking that we've coincidentally been paired.
"I'm playing some Rolen guy at table 124."
"Rolen who?"
"Don't worry man, it's not you."
"Really, Rolen who?"
"Cameron."
"Yeah that's me."
It's an off-camera feature match. He's playing W/G Humans. While I woke up early enough and had a little breakfast, I still wasn't yet playing at 100%... it just takes me a little while to get into the groove of things. I lose game one of the match in a very decision-heavy game.
From there I win eight game in a row to be 6-0. For some reason I seem to be streaky at Magic.
I lose rounds 7 and 8 to Zan Syed and Andrew Jessup playing G/B Aristocrats and G/W Tokens respectively. Both matches were full of tough and scrappy games that seemed to slip away by mere inches.
Maybe I should've attacked into a trade I couldn't afford on turn four? Then maybe I wouldn't have lost with him at one life?
Now I have to play to make Day Two. Round nine was against Arya Roohi playing W/R Humans. Arya and reigning #SCGATL champion Korey McDuffie, both Atlanta natives and friends, are playing the same list. They audibled to the deck Saturday morning as they felt it would be well-positioned. I agreed with their thoughts. Unfortunately for Arya I had an experience edge in the archetype and got away with some favorable combat steps that involved double-blocks and could pace the race with little exposure to topdecks.
I end Day One with the record that I most wanted to avoid, 7-2. My tiebreakers are good and I'm sitting at 18th of the 67 that made the Day Two cut. As much as I wanted to get some important Legacy testing in, it looks like I'm in the Open for another six rounds at the least.
Sunday
The last to get up.
Seating for Day Two starts at the crack of 9:50 AM. Myself, Ross Merriam and Cedric Phillips are all 7-2 while Gerry Thompson is the full 9-0. Gerry has historically bombed hard after 9-0 starts. I haven't won the first round of Day Two in an Open in six months. Seriously.
It's much hotter in the venue than it was yesterday. I'm stuck carrying around my leather jacket over my arm instead of wearing it.
Things go smoothly for us for the first three rounds. Us 7-2s all dodges each other and win our rounds. Gerry breaks his "curse" and wins his three too.
I walk outside after round twelve to see Cedric Phillips doing pushups on the pavement. Apparently he does ten pushups after every win and twenty after each loss. I tell him that I'll do a backflip if he makes Top 8 as further motivation.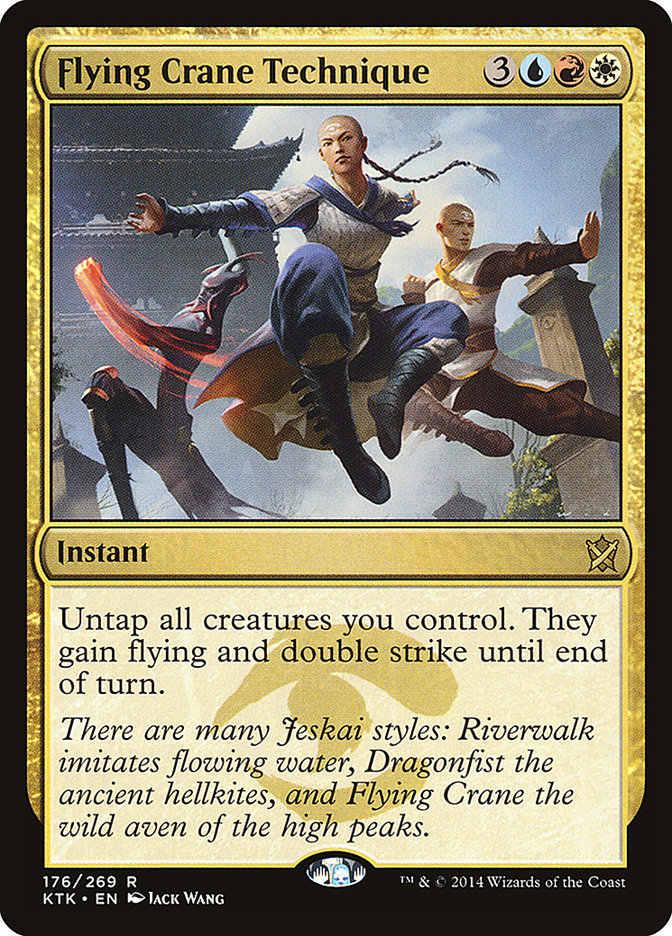 Unlucky round thirteen, the dodging comes to an end as Ross and Cedric get paired. I lose my round against Austin Matthews and I wish him good luck in the Top 8. He says "See ya in Top 8!" back, confident that I'll win out from there. Gerry obviously wins again.
I go back outside to see Cedric doing some more pushups.
Seven, eight, nine, aaaaaaaaand ten.
Looks like Cedric won.
Round fourteen, me and Ross win. Cedric is playing Gerry at table one. Gerry is 13-0 and Cedric 11-2. The match isn't even a feature because it's assumed Gerry is giving his long-time friend and boss a free pass into the Top 8. On my way to the feature match area, I give Cedric a fist-bump and a nod as congratulations.
I beat Josh Dickerson playing Mono-Blue Prison. I didn't know how the matchup would play out but it seemed like one-drops are good against Engulf the Shore and pump effects are good against Hydrolash.
As I'm walking to the stage to turn in the result slip I see an unexpected crowd around table one. Cedric came to game.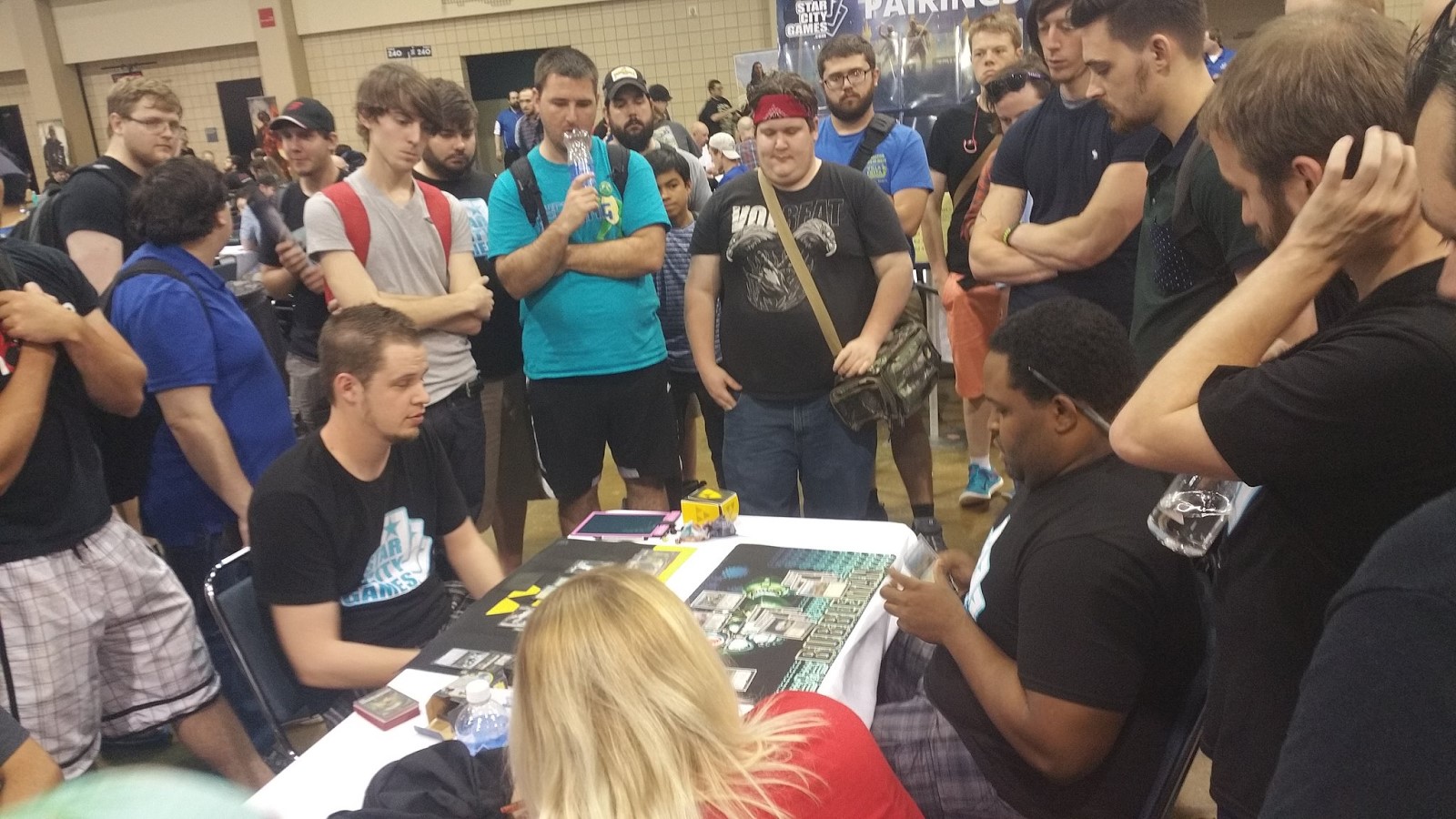 Gerry takes the match in three to move to 14-0. Cedric, myself, and Ross have win-and-ins in for Top 8 in round fifteen. Todd Stevens, who lost his first two rounds of the day, won out from there to make it to an 11-3 record as well.
Told @CedricAPhillips in day 1 I'd do a backflip if he made top 8. Now we're paired rd 15 playing for it all. #SCGATL

— Tom Ross (@Boss_MTG) June 5, 2016
Round fifteen rolls around and I'm paired with Cedric as the back-up camera match. He's playing B/W Control and the sideboard Reckless Bushwhackers get maximum value against his Languish deck.
"Still want me to do that backflip?"
"Nah, you're good."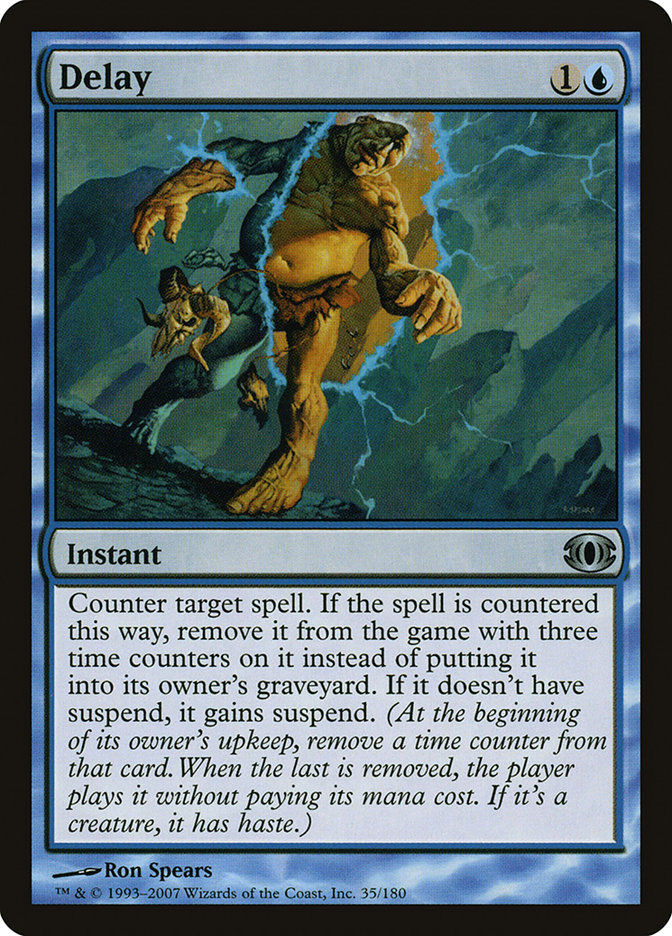 Michael Majors skipped this Open to attend his friend's bachelor party in New Orleans. He's now currently delayed in the Atlanta airport en route back to Roanoke. Instead of waiting around to find out if and when it'll be rebooked, he decides to Uber to the site and watch me and Gerry play out the Top 8 and ride back with us. He shows up just in time for quarterfinals to start.
"I've got so many horses in this Top 8!"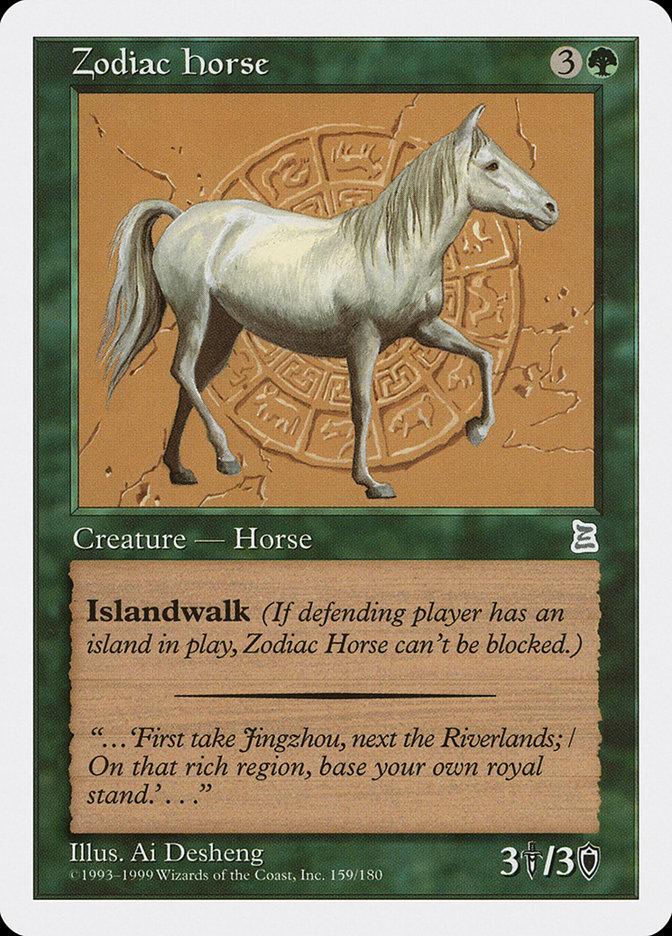 Myself, Todd Stevens, and Gerry Thompson avoid being paired against each other in the quarterfinals. We all believe that we're all in even to favorable matchups.
My quarterfinals was against Hugo Terra on W/U Spirit Aggro, much like the U/R Flyers deck that Tomoharu Saito has been sporting lately. My 2/1s for one beat out his 2/1s for two and I win both games by basically being ahead a full turn the whole time.
Next up is Gerry Thompson. He's currently 16-0 looking to go for a historic 18-0. I lost to Andrew Jessup on G/W Tokens earlier in the tournament and got crushed by it repeatedly at Grand Prix New York too, including by Mike Sigrist... aka the other dude that recently 15-0'd with the deck. After a close first two games, Gerry has to mulligan into a one-lander with a bunch of two-drops that doesn't get there.
The air conditioning had been fixed and the cool air had finally been circulating. Also, most of the event hall is empty by this point. I actually get to wear my leather jacket now after lugging it around all day.
Todd Stevens has continued to win out all the way to the finals. I'm on the play for the first time in this Top 8. We look over decklists and I know that he doesn't have Declaration in Stone maindeck so my triple Dragon Hunter opening is safe. One Thalia's Lieutenant later and he's under too much pressure to bounce back from. Game two involves a scary-looking Graf Mole being sad that it can't block humans with griffin wings.
"Geeze, how far up on the leaderboard are you now?"
"What? No idea."
I took the tournament one match at a time. I didn't think I'd Top 8, but then again that's because that's not really where my mental focus was. It never crossed my mind that I was actually playing for money. SCG leaderboard points either. I mean, I did come to get some number of points to keep up my quota. Maybe one point each for the Open and the Premier IQ. It didn't really matter, I just knew that I needed to show up and attend events or else I'd fall too far behind on my plan to limp into the Players' Championship via one of the end-of-year at-large spots.
I didn't expect to win the tournament. I'm happy I did. I would've been equally as happy if Gerry or Todd Stevens or any friend had won.
With the 30 SCG points that first place gives me, I'm in 5th on the yearly leaderboard and 7th on Season Two. Max McVety and Gerry Thompson above me are already qualified, leaving me with only a little ground to make up to secure an invite to the Players' Championship. Looks like I'll be going to everything for the rest of this season.
As for the deck, I got little utility from the fourth Reckless Bushwhacker and the third Hanweir Militia Captain. I never actually transformed the Captain, which has me wondering if it even belongs in the sideboard. I would've liked another Silkwrap and perhaps an Eerie Interlude to keep my opponents on their toes. With Collected Company being so big, I can see Hallowed Moonlight being useful too.
The next SCG Tour® stop is in Orlando, Florida in a week and a half. It's Standard, so we'll see if W/R Humans remains as well-positioned as it was in #SCGATL. I'll be trying to get either first or dead last again. Maybe I'll be the last to get up, or the first out... I'm cool with either.
There's always Disney World.