I'm on a bit of a Bedlam Reveler kick. After featuring a Storm list that incorporated the powerful Eldritch Moon creature, I've found another list that looks quite different from the previous attempts at making Bedlam Reveler work.
I know I know. This deck looks like the same pile of efficient burn spells, counters, and cantrips that every other U/R based Modern deck utilizes, especially those that want to leverage Bedlam Reveler. So what makes this one so special?
Well, it's best illustrated by what's not in the deck. Look at it again. (I know the first thing everyone does is scroll to the decklist, so you've already seen it once.) You may have just assumed it was there but it's notably absent. Nope, not Snapcaster Mage. There are four of those and I'd play eight if I could. Check again...that's right…no Delver of Secrets.
Both Bedlam Reveler and Delver of Secrets play very well with lots of spells, so why don't we see them together here? It's because this deck isn't designed to be aggressive from the get-go. It plays at a more measured pace, sometimes playing a straight control game. Lightning Bolt that, Mana Leak that. Then just when you think you've run them out of answers, bam! Bedlam Reveler, gas back up and put a solid body onto the battlefield.
Bedlam Reveler is basically Ancestral Vision. Except it also kills them, and instead of being terrible off the top, it's the nutter butters.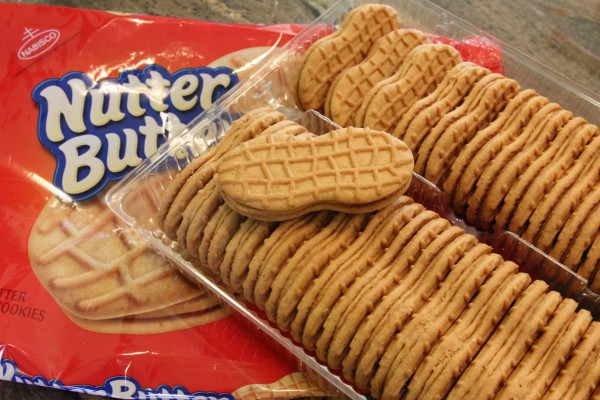 Has anyone ever eaten one of these or am I punting?
The shift in gameplan is why you see decreased numbers of Vapor Snag and the favoring of Mana Leak over Remand in the counter suite. You also need more lands, and twenty here may be enough to play a copy or two of Wandering Fumarole, which would be unheard-of in Delver decks.
Thing in the Ice is another powerful threat that lets you turn the corner in a hurry or catch up from behind, but it also plays defense against Wild Nacatls and Memnites, an important ability for the creatures in this more versatile U/R deck.
The one qualm I have with this list is that number next to Gitaxian Probe. I know your life might matter more in a more defensive deck, but the information is also invaluable. Do I go all-in on this Thing in the Ice against a potential removal spell? Do I play a threat or hold up my counterspell? What role am I playing, exactly? These are all difficult questions that become much easier once you take a peek at what your opponent is up to. This is another card that I would play eight of if I could.
Bedlam Reveler still hasn't quite found its home in Modern, and the philosophical shift this deck represents is a very important one, leveraging the card advantage of Bedlam Reveler better than any other list I've seen. If that's the appropriate path, I think we've found our winner. And with Spirebluff Canal on the horizon, these U/R decks are already receiving a substantial buff.
Creatures (12)
Lands (20)
Spells (28)