As many of you know, Pro Tour Kaladesh is right around the corner. Hundreds of players will descend upon Honolulu to take a crack at glory. I along with most other content producers qualified for the event can't really openly talk about the decks we intend to play, given how valuable information is along with prior commitments to teams.
That doesn't mean we can't talk about decks, however.
The best part of the Pro Tour is finding out what decks everyone chose to play in Round 4 and eventually understanding the reasoning behind those decisions. The best players in the world may be remembered for elite play and making the tough choices, but a Constructed tournament doesn't start when the first land is played. It starts with deck selection. That's what we'll be discussing today: understanding how and why people come to the deck selections they do, and why some of their logic might be flawed.
A good preface to this article is going to be that this piece is intended for those who are motivated by success on a professional level, those trying to qualify for Invitationals, Pro Tours, or World Magic Cups, or doing well at Grand Prix or SCG Tour®events. People play Magic for many different reasons and it is not my place to look down on those wanting to play this game for different reasons than I do.
Deck selection may honestly be the most challenging yet rewarding aspect of Magic. The game has so many moving parts that it's easy to get lost in debates that last hours about specific decks or cards. I don't know how many times I've driven to events with three other players, all on unique decks with arguments that may or may not be correct. Only when the results come in can people justify their decisions with a foundation.
We use results-oriented thinking post-event for many different reasons. It can justify our choice for the given weekend or for events moving forward, defend bad results via poor luck or pilot error, or lead us to give up on a strategy. It's difficult to not use that information to solidify theory or past practice, given how much information was gathered. The sad truth is that results-orientated thinking isn't always a good metric for being correct one way or another, but boy do we like using it in the Magic community.
Winning isn't a defensible argument to justify deck selection. It's important to let that soak in for a minute, because it might be the most important thing to internalize from this entire article. Just because you did well doesn't mean it was still the best thing to do, or that the results will be replicated again. Telling people to play your deck using the deck's past results as the only metric for convincement is negligent. "Because that's how I feel" isn't a defense I'm ever listening to. Good deck selections come from objective decision-making, well-articulated reasoning for execution, and a deep understanding of the deck's fundamentals, These won't be effectively achieved with an emotional attachment to a given strategy, given the self-blinders you'll create for yourself to justify your choice.
Playing the Best Deck
One of the best things to ever happen to my game as a Magic player was eventually learning that it's okay to play the best deck.
Creatures (19)
Lands (25) Creatures (8)
Planeswalkers (7)
Lands (26)
Spells (19) For years I just wouldn't do this. Now there are many reasons you can come up with to justify not doing so, but most of them don't check out. The best deck is the best for a reason. Often it will play the most powerful cards on a relatively lower curve than other cards in the format. It will have good efficient removal, and have multiple avenues of attack. It's the best for a reason, after all. When there is a "best deck" in the format, you have to decide to either join the resistance or embrace the aggression.
Now it's not easy to just pick up the best deck and start playing. It can be a daunting task to change decks all of a sudden, and there always seems to be a little voice in your head telling you not to do it.
"But I don't want a target on my head."
That's true. Most Magic players are well-informed, which sometimes makes it difficult to pilot Public Enemy Number One through the field. There are times I've even not played the best deck in the past couple of years because of this reason. Four-Color Rally was one of those decks.
Creatures (28)
Lands (24) Guess what? I regret it wholeheartedly. Looking back, I wish I'd just played that deck in every event I could have, spent time mastering it and just played the best deck. Not attack the best deck. Just played it. Why not? It was clearly good, and every "strategy" I came up with to beat it only ever kind of did that. If I didn't draw the specific hate cards I chose to play or stumbled with a strategy trying to exploit the deck, I just lost. In fact, I've never beaten that deck in a sanctioned event.
Not wanting a target on your head is the same thing as saying, "I don't want to play the best cards." It's a sacrifice, plain and simple. Now it doesn't mean sometimes it isn't correct to play something else when the best deck is clearly about to be hated against, but that never happens more than people think it will happen. Just look at Mono-Blue Devotion, for example. That deck had one of the highest retention levels for its pilots, and even when the deck was "at its worst" it still seemed to overperform and sometimes even win the events it "shouldn't have."
"But I'm not experienced in the mirror match."
Why let them play with the best cards in the format when you could have as well? That's like drafting the bad cards and passing the good ones! Get experienced. It's not that difficult.
You know how to play Magic and should have a grasp on how the deck is played, given its relevance in the format. Now, mirror-matches might not always be fun Magic, but it goes the other way as well. I've enjoyed just about as many mirror-matches as I've despised in the past. The same can be said about normalized matchups as well. Sometimes Magic just isn't as fun as it usually is, but the best remedy to uninspired games is winning. It really doesn't matter when all you do is win.
"But I keep winning with my deck, so why would I change?"
This might be the most difficult argument to beat because it sounds logical and sound but simply isn't. The best way to defeat this way of thinking is to ask yourself if you might be able to win more with something else. The winning might come from you and not the deck you play. You might even be able to win more with something else!
Now, if you can defend your reasons to keep playing the deck because of the deck's consistency, power, flexibility, and place in the metagame, then don't let these words stop you. You most likely have one of the best decks in the format. But what if you only feel that way because of a couple of good results?
You have to be objective even when winning, because wins don't replicate on their own. You have to be diligent and understand that each one takes just as much effort as the last one. They don't just start showing up at your doorstep all willy-nilly.
"But my deck is good! I just misplayed it."
First of all, the best decks tend to be the most forgiving. Like I said earlier, they play the best cards, usually at a lower curve than others in the format, and have multiple gameplans and great topdecks.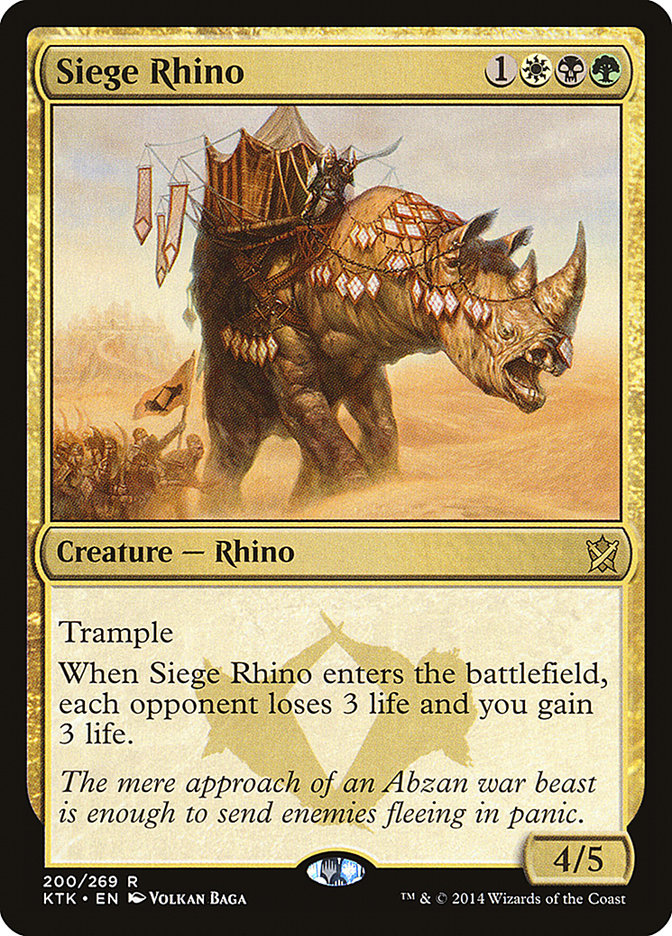 "Remember me? I'm the card your opponent topdecked after savagely punting. Wasn't that fun to complain about to your friends? Good times."
Even though you want to be playing your best, you can still let the deck carry you some of the time and shouldn't feel embarrassed to let the cards do the talking. You put them in your deck for a reason, after all.
Defending a deck by shining a light on personal shortcomings is the clearest sign on favoritism. It's not always easy to admit to blundersome mistakes, so when someone does so to defend a specific underperforming deck, you know something is up. We all want our pet ideas/decks to do well. That's why we built them, after all! It's difficult to give up all that time and effort to make something work and to find out it simply doesn't. It's difficult to let all the time go to waste.
Well, first of all, that time didn't go to waste; you just thought the journey was almost over. All that time spent working on this pet deck was also used understanding the other decks in the format: how they operate, sideboard, and their general approach. These lessons you've learned can be applied to other decks or strategies. Who knows, maybe a new and better deck is out there, waiting for you to find it, but you were too busy kicking a dead horse to discover it. Assuming that switching decks is a loss of knowledge is foolish. Just apply it somewhere else.
"It's just not my style."
What do you mean, it's not your style? Are you trying to tell me that you are pigeonholed into always playing a specific style of deck, and if it's not viable, you'd rather lose with it than win with something else? Even Shaheen Soorani picked up a deck without counterspells in this format!
Having a preference is fine, but there has to be logic behind it to back it up. You can't have reputation redundancy and be done with it. Wizards does a good job rotating what strategies are powerful with each new format. Just look at the Open in Indianapolis, for example. Green was in 24 out of 24 decks at the World Championship, but one rotation later, only one deck played green in the Top 8 of Indianapolis. One! Things change quickly, making it better to diversify your range so that you can accommodate change more often. Plus, who knows, maybe you'll find out you like other strategies more than your usual comfort food.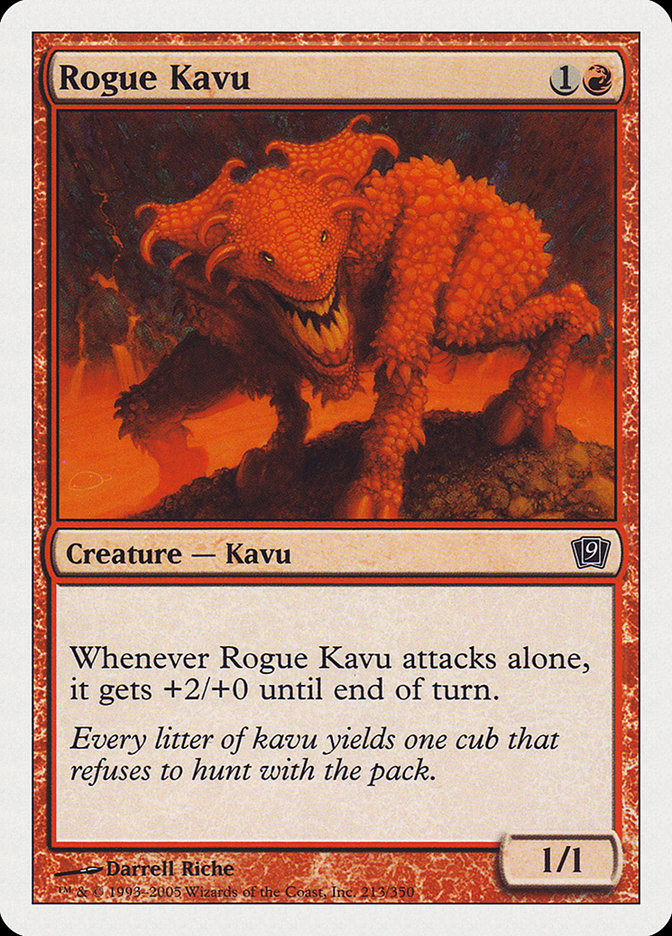 "It's just not cool."
And this is when we see a hipster in their natural habitat: the 0-2 bracket. Not playing the best deck because it's unoriginal is just removing the best cards from your playables. Don't get me wrong! Winning with a wild strategy while also besting the best deck is a great feeling, but it doesn't happen that often. You know why? Because if it did, the best deck wouldn't be the best deck, and everyone would eventually be playing your deck. What do you do then, find a new deck? Sometimes that will work, but more often than not it's too grueling of a gameplan that is filled with highs and lows. Trust me, I've been down this road and it ain't pretty.
These voices in your head need to be controlled. Not all the time, but enough so that you can widen your range and give the best cards a shot. It's so widely important to be confident in yourself and your capabilities to be successful at this game. Sticking to a specific strategy because of fear will only slow down your process to being great or potentially even kill it.
So what about in times like this? Obviously the Pro Tour is right around the corner, which will put a spotlight on Standard and give people a better understanding of what the metagame will look like, but let's pretend it wasn't for another week or two. Instead of just working on one deck and tuning it, I would suggest trying multiple decks to get a feel for what all the cards do.
Playing all the decks actually improves your changes against them once it comes time to play against them. You will have a better understanding of how they sideboard, and even a deeper understanding of what could be in their hand given the battlefield state. Playing with all the decks a little is well worth the investment of time, since grinding the same deck over and over again has diminishing returns.
Also, if something else is actually better than what you are playing, you'll have an opportunity to find that out instead of just losing to it once and shrugging the result off without thinking about it. This might be more time-consuming, but like I said at the top, this is an article for those who want to play this game at the highest level. It might be a lot of work, but it does pay off. After all, I am currently writing this article with this view.