It is Monday morning, January 9th, 2017, and as I sat refreshing my computer screen, hoping for the Banned and Restricted announcement going up early, I couldn't help but wonder what would happen. Lots of people had been clamoring for an Emrakul, the Promised End ban in Standard. I understood. What are you going to do with your mana that is better than Emrakul? Nothing, and that's one of the problems with making big giant monsters that you want to see play.
I think they got it right with Dragonlord Atarka, although I might be a bit biased.
There was also a lot of talk about the potential of a preemptive ban of Felidar Guardian, a new card from Aether Revolt. When combined with Saheeli Rai, you can "Splinter Twin" your opponent for arbitrarily large damage and win the game.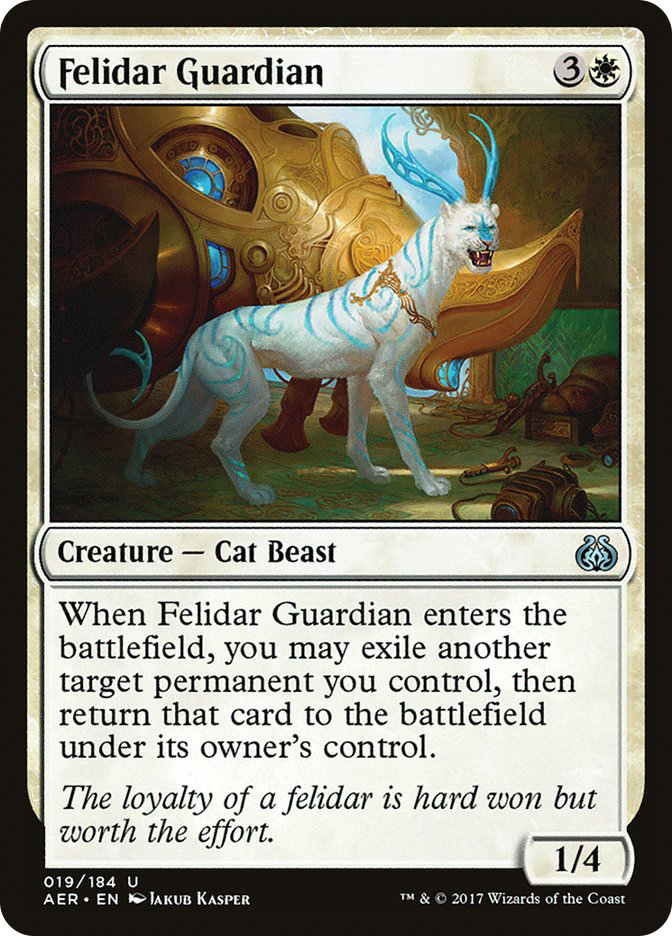 I was skeptical of a preemptive ban, but like everyone else, I planned on just holding my breath for the announcement.
10:59 AM (Pacific time): I am spamming refresh.
11:00 AM: Still spamming and seeing nothing.
11:01 AM: Still nothing, but I see a link to the French MTG Facebook page, and even though I can't fully read everything, I see Emrakul, the Promised End, Smuggler's Copter, and Reflector
Mage listed for Standard.
Wait, what?
That is correct. Emrakul, the Promised End; Smuggler's Copter; and Reflector Mage are now banned in Standard.
So, with a new set being released that is jam-packed with powerful cards, we also have three cards that are banned in Standard that are poised to change the entire metagame. What is the big top-end now? Are four-mana creatures safe now? Will planeswalkers be under as much pressure as they were before?