"The town hall was buzzing with anticipation Monday morning in Kaladesh. The elders originally promised a diverse competition where the possibilities were endless. Inventors from all over the globe took this to mean good things to come, but everyone soon realized that wasn't the case. Instead of endless variety and exploration, the citizens of this fine plane found two inventions to be better than all the rest. No new creations stood a chance at impressing the judges with these two roaming around. Frustrated, the citizens waited with bated breath for the elders to 'make good' on their recent blunders.
"The elders did nothing. They spoke of pillars, towers, and other constructs engineered to imprison both body and mind. Helpless, the residents could only look to one another for support. They finally understood their 'bottom of the barrel' importance. Nothing would change for them, and accepting this was the only silver lining to be found. Together they stood fully understanding the old standard was dead."
- "The Birth of a Modern Player"
This week I planned on writing about how the decision to not ban Felidar Guardian would end up biting Wizards sometime down the road. I spent hours formulating new arguments distinct from those I made last week, but they all came off feeling repetitive. I could spend my time making toxic justifications for why I'm right about something, but that just didn't feel healthy. Not after the wonderful weekend I just had. Instead I'll just let sleeping dogs lie, since Wizards will have another opportunity to kill the Cat right before Amonkhet releases anyway.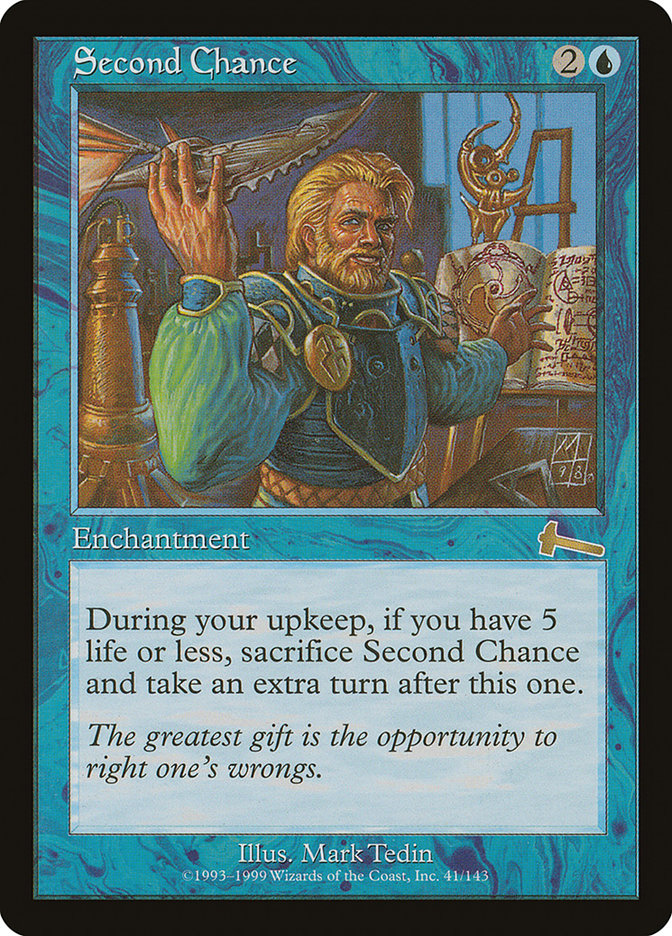 That realization of second chances is really what today is going to be about. In life we rarely get them, which gives these opportunities their unique level of importance. More often than not, we don't know how to quantify the significance on the first go-round, but the contemplation of "what could have been" reveals the relevancy after it's too late. A second chance is that opportunity to get back what you never knew you wanted, but to also make better decisions, proving to yourself you have what it takes to achieve what you want. Second chances pretty much mean having your cake and eating it too.
Don't Q Me, Bro
Now, don't think I'll leave those of you looking for insight on the updates to Four-Color Saheeli hanging. After today's story time, we will briefly go over the changes I've made to the deck, along with some brief sideboard strategy for the deck. Nothing too extravagant, given the state of the format, but just enough to help those participating in #GPPOA.
My story begins at the end of Day 1 at #GPNJ. I found myself 9-0 after the first day of competition. My weapon of choice for the event was obviously Four-Color Saheeli, a deck I'd been working with for close to a month. I was excited about such a good start, but knew it would take much more than that to solidify a result worthy of self-validation and praise. You see, I've had a rough couple of years when it comes to Grand Prix competition. May will be the two-year anniversary of my last GP Top 8. That might come to a surprise for anyone not closely following along, since I've been in the limelight at most of these events, but facts are facts. I've found myself on the cusp of greatness more times than not, but each brush with glory has turned into yet another "near-miss" blemish on my resume. This event would be no different, as I found myself losing many close matches on Day 2 to finish the event with a meager 11-4 record.
With no external emotional investment, that would have been the end of this story, but luckily the blood that runs through my veins can also be found in another. My younger brother did not share my fate on Sunday. Instead of crashing and burning, he rose above adversity and found himself in the finals of the event for the second time in his extremely limited career with professional Magic. This time he walked away with the victory and a brand new start on the Pro Tour.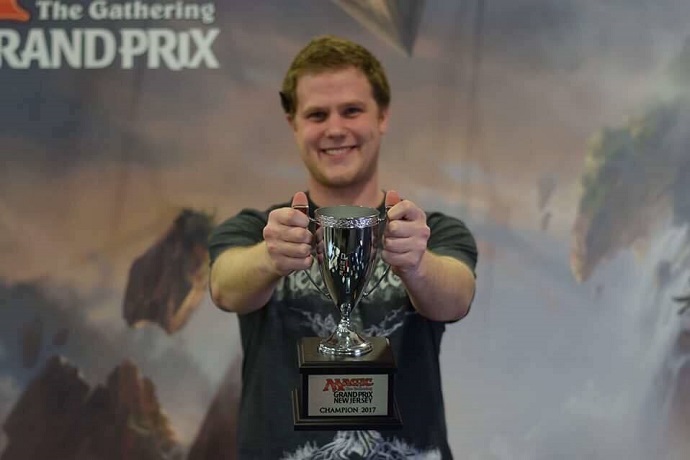 "Without ash to rise from, the phoenix would just be a bird getting up." - Schmidt