There is another world where this article is far easier to write.
As you assuredly know, there have been no bans. While the facts state that, prior to this weekend, there have been no Grand Prix Top 8s since the Pro Tour for decks other than B/G variants, Four-Color Saheeli, or Mardu Vehicles, Wizards feels comfortable enough leaving the format alone until the release of Amonkhet.
I personally thought Felidar Guardian was going to be banned, as it arguably creates huge constraints on what is playable in the format. It is possible that many fringe decks would be given life, but as it stands, the necessity for interaction with the combo makes it difficult to justify playing anything with slower goldfish potential than the Saheeli Rai combination.
Despite the possibility that the format would "open up" in the face of this ban, it might also create a world where Gideon, Ally of Zendikar is far too oppressive.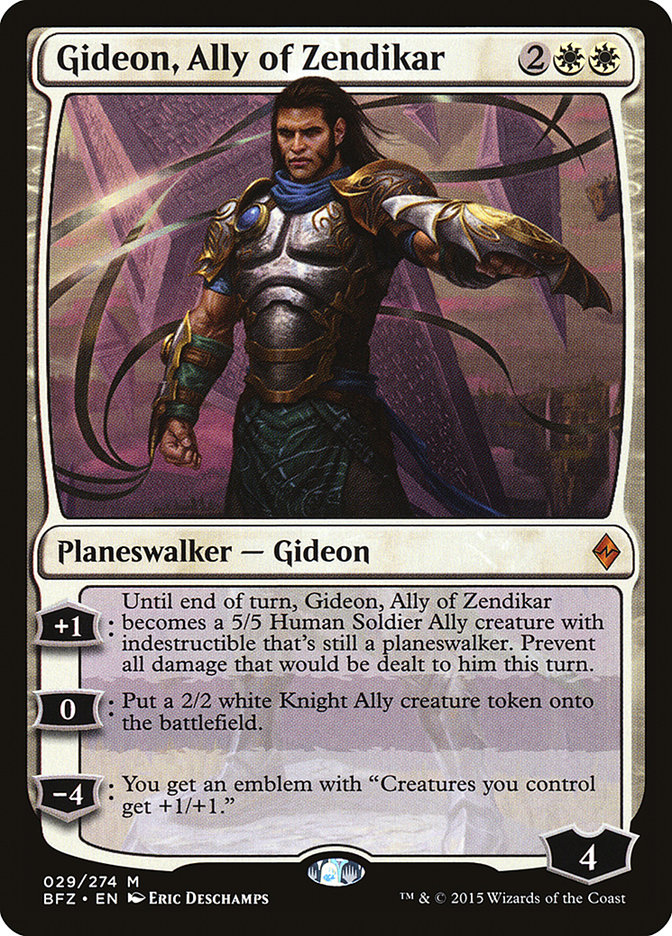 Once you begin down this string of logic, then we start getting into the territory that's bad for business – do we have to initiate multiple bans, including those of marquee cards, to turn a three-deck format into a five-deck format mere months before it's going to (hopefully) change anyway?
While a few short paragraphs on the Mothership might not reflect the difficulty of this decision, I'm confident that many intelligent people toiled over what to do.
As it were, it's not worth bemoaning what could have been. My job is to try to equip you to win as many matches as you can before the release of Amonkhet, and that's what I intend to do.
Where the Power of the Format Is Predicated
These are the largest payoffs of the format. If you want to win as many matches as possible, than you want to be playing with some combination of these cards.
You'll probably notice that I did not include Torrential Gearhulk. Despite the blue Gearhulk being an incredibly powerful card that does in fact define an archetype, that archetype also hasn't put up enough results. In fact, many of its pilots at Grand Prix Utrecht switched to Four-Color Saheeli and Mardu for the next European Grand Prix they attended.
Many have asked me my opinion of the Temur Dynavolt deck and my answer has always been this: people have different motivations for playing Magic. If you have a strong affinity towards a control deck or just want to be a little different, than by all means play the deck. However, if you want to give yourself the best chance of winning any given Standard tournament you attend, then I cannot recommend it.
The Devil Is in the Details
While it is true that there may not be many archetypes in the format, there is a great deal of room for small innovations in card choices. Building your deck and playing well are heavily rewarded in this Standard format.