I don't know about you, but I expected something to be banned in Standard last week. According to MTGGoldfish, Mardu Vehicles, Saheeli Combo, and the G/B decks currently make up a full 78% of the metagame. Based on the Smuggler's Copter / Emrakul / Reflector Mage ban and the fact that the Pro Tour didn't shake up the metagame as expected, many players felt that WotC would act. Heart of Kiran was expected to be on the chopping block, as was Saheeli Rai.
It didn't happen. Wizards of the Coast chose to ban nothing, which was probably the correct move in retrospect. First of all, I'm not sure you could have banned one card (or even two) and actually fixed the metagame. If you banned Heart of Kiran, for example, than you certainly had to ban Saheeli Rai as well. And if you actually did ban both, over half of all Standard players are suddenly dealing with the fact that their deck has been neutered for the second time in three months.
And to what end? G/B and Aetherworks Marvel would likely take control of the metagame and we'd end up in exactly the same place. There might be a few weeks of fun as players struggled to figure out the newest optimal builds, but a really large portion of the constructed player base would be even further alienated in the process.
WotC seems to understand that the right course of action isn't through heavy use of the banhammer, but by printing more catch-all answers. Magic has become too threat-based over the past couple of years, and games that are all questions and no answers get old very fast. I expect we'll see this development tweak play out over the next few sets as Standard continues to get healthier. I hope so, at least.
In the meantime, we're stuck with the Standard format we have. From a financial point of view, there isn't much to say about the staples in the top three decks. Some players will continue to buy in as the metagame shifts, but it isn't like any of these cards are currently undervalued or underpriced. We all know that Walking Ballista and Heart of Kiran are good, and they're priced as such.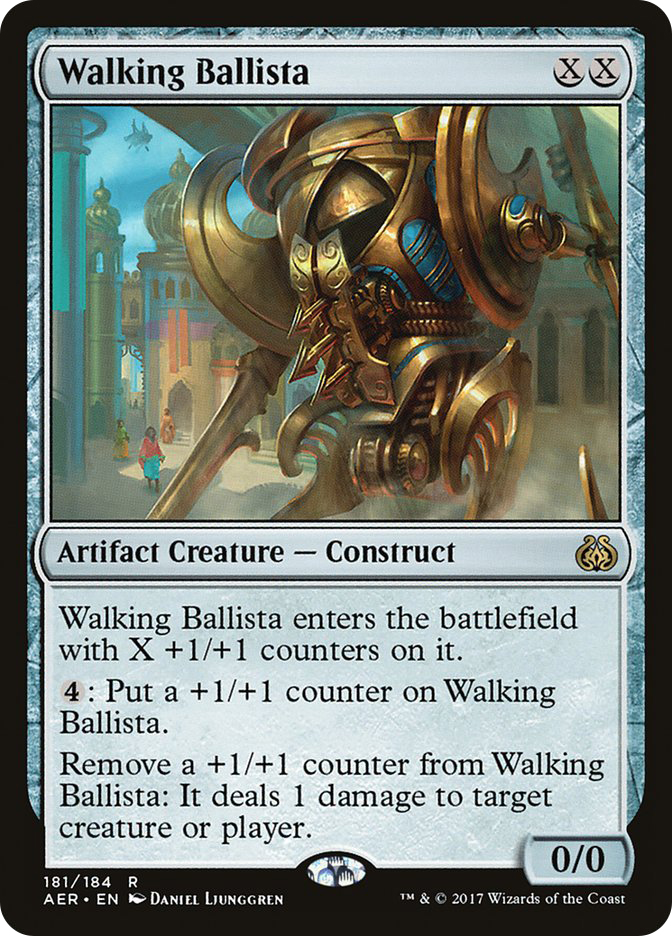 But that doesn't mean that there isn't money to be made in Standard. The best part about a stagnant format is that everyone is waiting for something new to come along and provide them with a fresh way to attack the metagame. It doesn't always happen, but when it does, prices tend to move pretty quickly. There are a lot of people out there who don't really want to build Mardu Vehicles but would immediately buy into, say, a Paradox Engine deck as long as they felt it was good enough to compete.
Unfortunately, I am not a good enough deckbuilder to build a brand new deck that can immediately compete with Standard's top tier. Heck, not even the top pros can do that right now—most of them are playing some variant of the decks that are already winning.
What I can do is analyze Standard's lower rungs in search of some decks that have promise: up-and-coming brews, powerful strategies that have been left for dead, underrated rogue builds, etc.
Here's the thing: all of these decks have warts. If they were good enough to be in Standard's top tier, that would have happened by now. But things can change quickly. One missing piece of innovation, one underrated sideboard card, one subtle shift in the metagame, and bam—Standard becomes a four-headed monster.
So today, we're going to look beyond Standard's best and brightest and see if we can figure out some alternative ways to attack the format. I'm not advising you to go out and buy all of these cards unless you're really feeling lucky, but if we can find some commonalities in Standard's lower tiers, we should be able to identify some under-the-radar spec opportunities. After all, something should eventually break through the format's three-headed logjam. It's up to us to stay ahead of the curve.