Amonkhet has been fully revealed, which means we have a complete picture of the Standard format for the next few months (or near-complete, if you're willing to ignore the prospect of potential bans coming in before the Pro Tour).
Certainly, removing Gideon, Ally of Zendikar, Felidar Guardian, or even Scrapheap Scrounger would have a profound impact on the format, and preparing for a format with that degree of uncertainty is a risky proposition, but given what I see in Amonkhet, I think there are certain takeaways that will remain true regardless of what happens to the old guard.
The most underrated skill in brewing is being able to suss out what's important in the format as a whole and then apply those lessons to each individual deck you build. Everything is contextual in Magic and one format's Tier 1 is another format's fringe player, depending on what's going on around it and the exact card available to combat other strategies. Sure, certain cards are powerful enough to always find a home in Standard, but the goal is to find the best home, and that question is much more specific.
Mardu Vehicles and Four-Color Saheeli will no doubt form the backbone of the format, at least in its early days, but they are not going to look exactly like they did before, either incorporating powerful new cards or shifting gears in reaction to the new cards and decks that Amonkhet adds to the metagame. Understanding how they will shift is important for staying ahead of the metagame from the start.
An Assault on Planeswalkers
By any account, the previous Standard season was dominated by Planeswalkers. The reviled Gideon, Ally of Zendikar and Crazy Cat Lady Saheeli Rai are the primary offenders, but both top decks morphed into planeswalker-heavy midrange decks by the end of the format, with Chandra, Torch of Defiance; Tamiyo, Field Researcher; and Ob Nixilis Reignited all seeing play.
Aside: poor Saheeli. She was one of the faces of Kaladesh but was completely ignored for months as Smuggler's Copter and Emrakul, the Promised End dominated Standard. Clearly her forced isolation drove her crazy, because now she lives with upwards of ten million Cats. They might as well change the art on the card to this: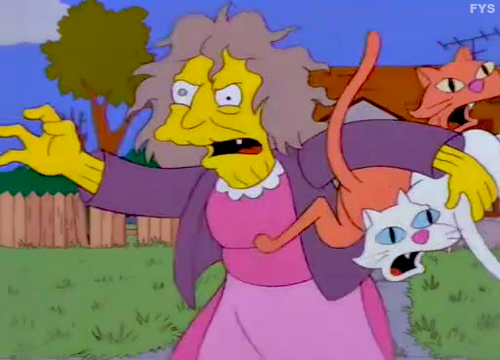 The reason for this uptick in planeswalkers is both directly and indirectly due to the printing of Felidar Guardian. Obviously the kitty brought her master into the fold, but even without the other combo piece being a planeswalker, Felidar Guardian made life much easier for them. The removal spells that interacted directly with them, Ruinous Path, Quarantine Field and the like, were nearly all sorceries, meaning they couldn't interrupt the combo on an opposing turn.
The consequences for failure to answering a planeswalker, while severe, aren't quite as bad as losing the game on the spot, so as a result they were largely pushed out of the metagame in favor of things like Harnessed Lightning and Grasp of Darkness.
Answering planeswalkers directly became very difficult, and we were left trying to cobble together some meager attacks with Thopter tokens or combine Chandra, Torch of Defiance with her Oath for some direct damage. Even if you did answer a planeswalker in combat, it often took several turns, allowing its controller to extract significant value from it both in terms of raw resources and positioning, since you were often forced to make overly aggressive attacks to ensure the planeswalker's demise.
Games of Standard that weren't over quickly to a fast Mardu curve or an early combo very often came down to fighting these planeswalker position battles, but Amonkhet has two cards that will change this dynamic going forward: Cast Out and Glorybringer.