Danny West: What do you remember most about that game against Craig Wescoe that people will never stop watching?
Conley Woods:The thing that I will always remember was the crowd going crazy on Craig's final draw step. In the top 8 area, we are supposed to be away from the crowd enough to not hear reactions, which was true for most of the match, but as Craig drew that final card, I knew one of us had certainly just won the match based on the uproar a few hundred feet away. It was the first moment in the top 8 whereI remembered there were other things going on besides our match. We were in a hall full of people playing Magic and enjoying each other's company and that all poured through in an instant.
Luckily, I did not have to wait long to figure out exactly why the crowd was cheering as Craig made his final fruitless attack and then extended the hand.
West: You were super intense during that match, and I suppose the whole Pro Tour. Which guy are you? Are you that guy? Or are you the guy who likes to laugh and talk during Grand Prix matches and on stream and so forth?
Woods: Prior to that Pro Tour, I was very much the guy who would joke around all match and have a good time interacting with my opponent. After that Pro Tour, I think it finally hit me that I could be both people. In fact, I had to be.
My general demeanor is very laid back and I like to have a good time, making people laugh and whatnot. However, if that is all I ever am, there isn't much depth to it. Even if you never use it, having that other side in your arsenal simply expands your range of options and makes you better able to adapt to any given situation.
That attitude actually extended beyond the Magic matches for me and is partially responsible for the changes I have made in my personal life over the past few years. Understanding that I could take on roles that might contradict my typical self. In doing so, I think I became a more well-rounded individual.
West: Lots of brewers find their identity in the game through their creative deckbuilding but don't get as far as you have. What makes you different?
Woods: Well for one thing, I valued doing well in those situations. I think each player defines "success" for themselves and not everyone is out there focusing on putting up finishes.
Creatures (4)
Lands (16)
Spells (40) Brewers in particular might truly value the creative expression more than a trophy. There is some overlap, of course, and you do find brewers who want to want to win, like myself, but it is hardly a given.
If we zoom in on just the competitive brewers of the world, I think my willingness to explore any and everything has helped me a great deal. When I become passionate about a deck, I put in extremely long hours combing the entire format for any card that has any synergy or purpose for the concept I am working on, regardless of how obscure that purpose may be. I don't scoff at the random draft commons or the bulk rare that has never seen play before, but at the same time, I cut them when they aren't pulling weight. I try to be open to anything and critical of everything.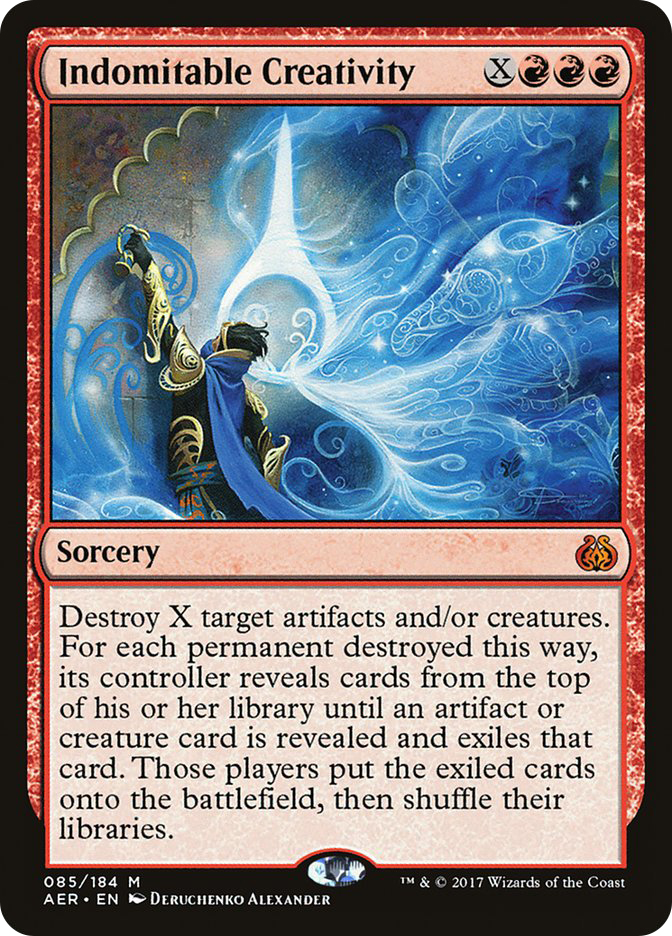 West: Some events you stick with the insane brew. Some events you play a completely known archetype. How do you know which one you're supposed to be playing? How many matches does it take before you realize you should've brought the other weapon that weekend? What's the latest you've ever changed your mind?
Woods: You very rarely know what you should be playing. Deckbuilding or just choosing a deck is always a bit of a numbers game and you are only trying to put yourself in the best position possible.
Generally speaking, if I feel I have a good grasp on the metagame and I truly think I have something to combat my expected field, I will play my deck, regardless of any advice to do the contrary. Ultimately, to be a good deckbuilder, you need to have that confidence in your ability to predict the metagame.
That confidence goes both ways though, and you have to be willing to admit when you simply don't know what will show up or in what numbers. In those positions, you need to be secure enough to relinquish a little bit of the control that deckbuilder instinct and to trust someone else's opinion on the state of things. I struggled with this more early on in my career where I often felt like a wild attempt on my own was better than deferring to anyone else, but over the years that reluctance to trust others tempered off. I definitely became a more well-rounded player as a result.
West: No one is really above the audible or procrastinating these choices either.
Woods: I brewed decks in the last minutes going into a tournament often. For Pro Tour San Juan, my deck concept wasn't even established until about 2am the day of the Tour, although I paid the price as a result. For Pro Tour Amsterdam I decided none of the decks were attractive enough for me and built a Bant tempo list in Extended at about midnight the day of the Pro Tour. I rattled off an 8-2 record in Constructed with about two total games of testing and missed Top 8 due to a Draft snafu. Even for the Grand Prix in Orlando that I won, I built my deck after arriving in Orlando and had gotten in zero total games of testing before registering my list.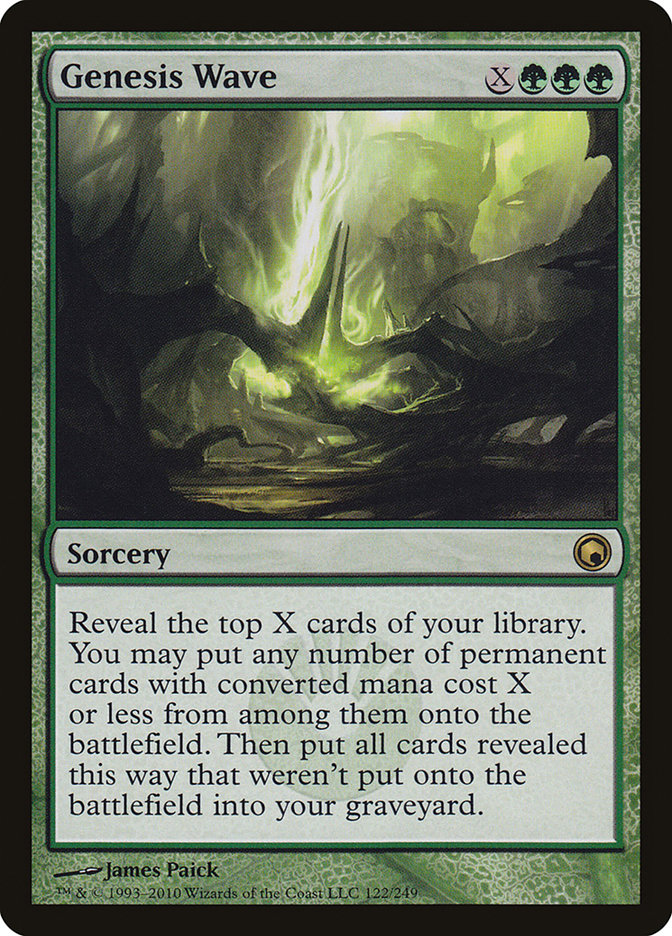 West: How does one of your decks start? Where does the process begin?
Woods: The only universal aspect of my deck creation is that they all start from something that interested or inspired me. Maybe there is a card that I am just certain is powerful under the right conditions. Maybe there is an interaction or sequence of interactions that seem really cool to me. Whatever it is, once my brain catches wind of it, I usually want to explore that idea.
Much of the time, that exploration lasts a very short while as I dismiss decks, or new information sends me barking up a different tree. Some of the time, however, that exploration gets me even more excited about the cards or interactions that sent me their way. In this scenario, I go into full detective mode, as I described above.
Old ideas can definitely be brought back into my attention when a new piece of the puzzle sees print as well. But in all of these cases, I am really just looking for some kind of spark that gets me excited about pursuing it.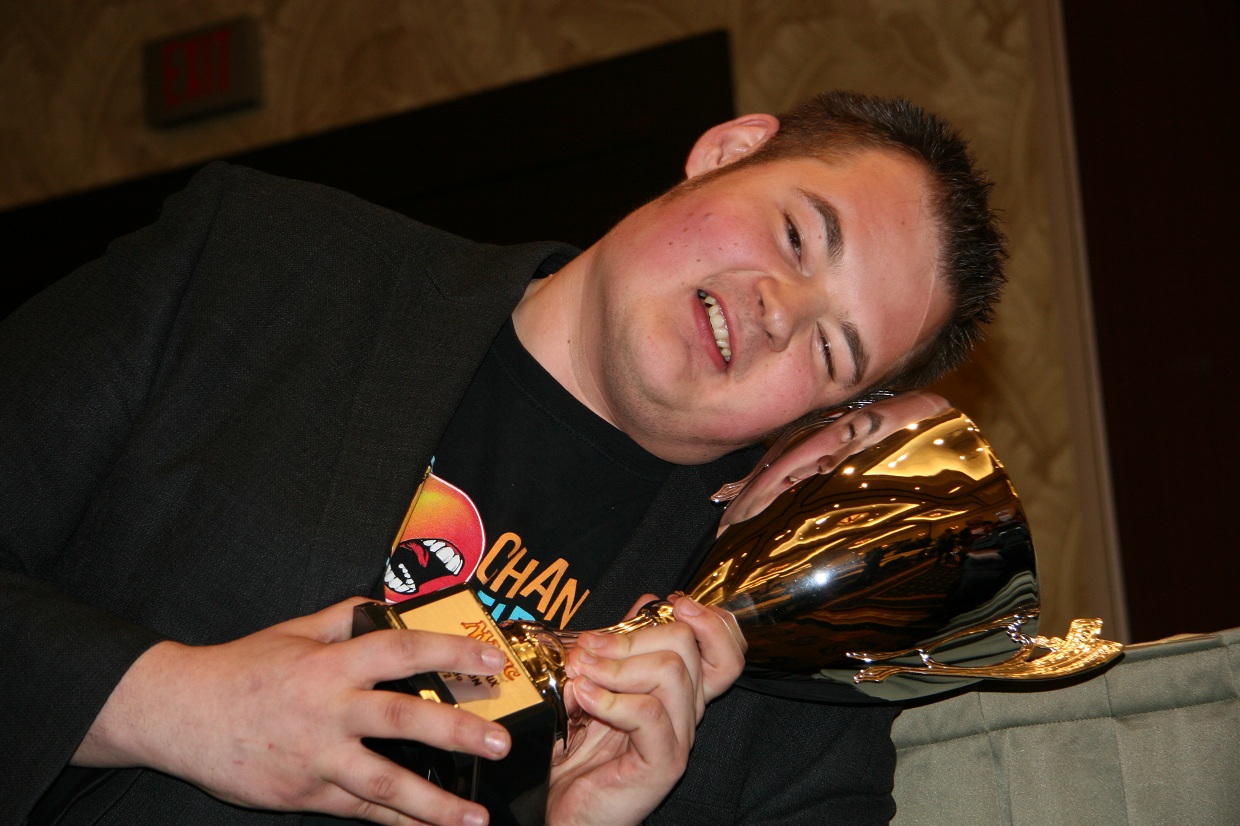 West: Which deck are you most proud of?
Woods: There have been a lot.
West: The GP Finals match with you against Patrick's Olivia Voldaren deck was incredible. It seemed like the whole room was conforming to Delver-oriented decks, but at the end, it was you two with a completely different path.
Woods: Yeah.
West: I'll never forget that final. It was so important to me to see players who believed in themselves do that well. Is it possible for you to love a brew more than the one that took you there?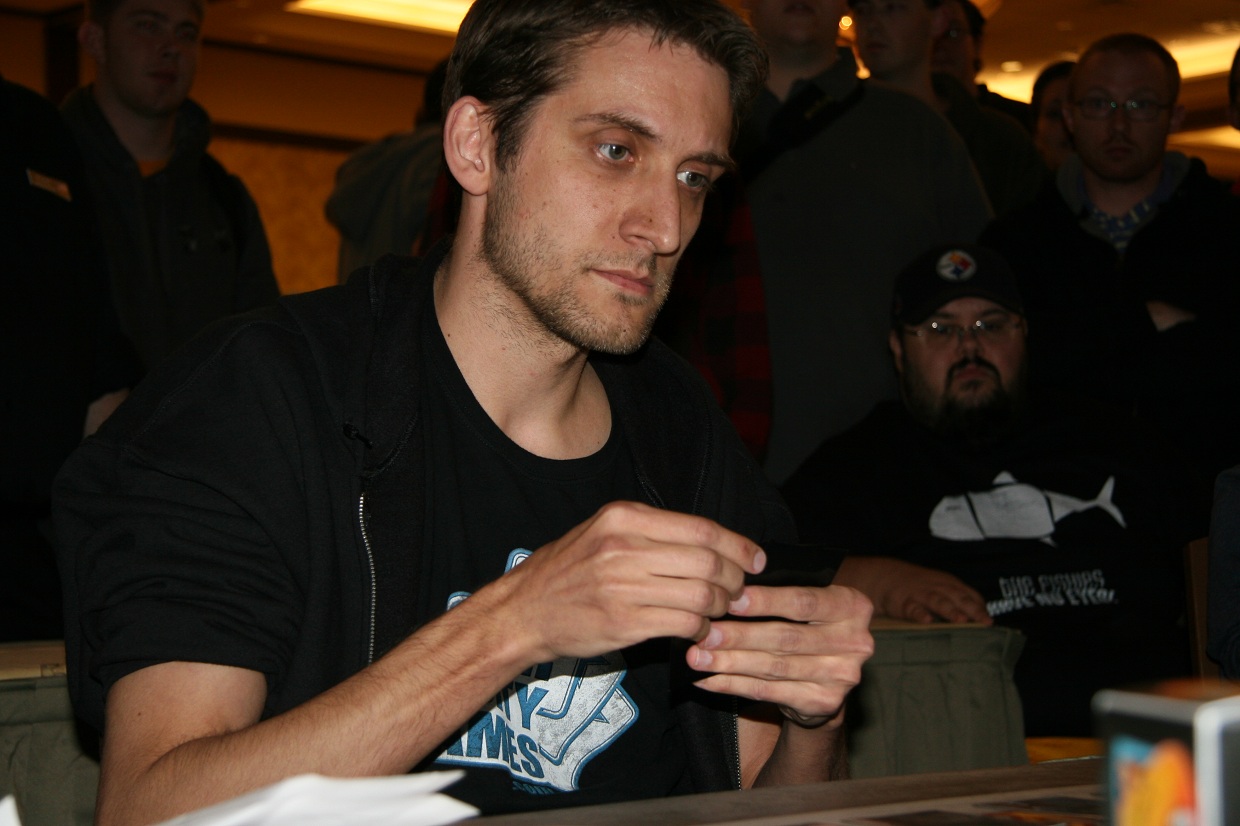 Woods: It is certainly possible. It happens to be the case, in fact! I would say that the specific results matter less than the process that went into the construction of the deck. I think that the two decks I am most proud of are the first I ever played at a Grand Prix and the Mono-Black Control list I played in Pro Tour Gatecrash.
That first list was four months in the making and was the hardest I have ever worked on a single list. Thousands of games of playtesting and dozens of missed classes resulted in my barely missing Top 8 on breakers at Grand Prix Dallas 2007. I had built a blue/red Cloudpost/Vesuva deck that used Trash for Treasure and Wildfire in Extended. My sideboard was incredibly well built, and I just had plans for basically every deck I encountered. Winning money and DCI points at that tournament helped me to justify playing the game more seriously going forward and had my father ease up about the money I was investing into the game.
Creatures (16)
Planeswalkers (3)
Lands (25)
Spells (16) In Montreal at the Pro Tour, while I can hardly claim to have come up with an absolutely masterpiece, arriving on that list was particularly difficult. I had been under pressure to play the team deck more often and in this instance, had actually made a pitch for the team to play my deck. I felt good about the deck and just wanted more eyes on the list to tune it and get it into shape. The team settled on a different deck, and I deferred to what they were playing as well. Then, a day or two before the Pro Tour, confidence in our chosen list shattered and everyone scrambled for new lists. Ultimately, this led me back to my original mono-black idea. I spent the next 36 hours playing games of Magic Online under an alternate screen name and testing by myself. A Top 16 finish felt really good after going through all of that and many of my teammates also did well with various back-up lists that they played, so everything ended on a high note!