A few weeks ago, we got finally got around to our Commander 2016 Rotisserie Draft. We combined ideas from the Commander 2015 and Rotisserie Draft Leagues to come up with how we proceeded. What I'll do this week is introduce you to the participants and give you the setup basics. Besides me, Shea and Keith returned from last Rotisserie Draft. We picked up two new combatants, Anthony and Tom. You've heard before about everyone on these very pages, but I thought it would be great to offer you a more personal look at the group, both in my words and their own.

I've been playing Magic since Unlimited when I first saw an article in Games Magazine about it. I had to go buy it immediately. I enjoy all formats, but Sealed Deck and Commander are my favorites. For me, Commander brings in all of the strategy of Constructed and combines it with all of the variety of Limited.
I like playing unusual decks and cards which normally don't see much play. For example, my Glissa, the Traitor deck uses Conch Horn and Aeol i pile. Banding is my favorite keyword. My favorite generals are Marchesa, the Black Rose and Glissa, the Traitor. I have three different Glissa decks, each of which plays in different ways. My most fun deck is Mirror, Mirror, a five-color deck with other unusual cards, which has seen most of my favorite interactions and game play. It's basically a five-color Clone deck, focusing on cards that contain the word "Mirror," such as Spirit Mirror and Mirror-Sigil Sergeant. The commander is Scion of the Ur-Dragon, which I picked from all the five-color commanders because it most closely fits the theme of copying other cards, even though the only Dragon in the deck is Mirror Entity.
One of my favorite moments was in a six-player game; I don't remember the other commanders, but the turn cycle (which was obviously later in the game) went something like this:
Player 1: Cast Serra Avatar
Player 2: Cast Rite of Replication, kicked, targeting Serra Avatar.
Player 3 (me): Bleh.
Player 4: Cast Storm Herd at 36 life, with Sigil Captain on the battlefield, for 36 3/3 Pegasi.
Player 5: Focusing on the six Serra Avatars in play and ignoring the lethal flock of Pegasi, casts Echoing Truth on a Serra Avatar.
In response, I cast Mirrorweave, targeting the Serra Avatar, so when Echoing Truth resolved, all creatures got bounced, earning the applause of everyone except the Storm Herd player.
Keith is one of the people in Florida with whom I've been friends the longest. That's probably because in addition to being close to each other in age, most of our hobbies, to include gaming and cooking, overlap. We can always count on him to bring delicious dessert to any of our gatherings. Like me, he loves trivia, although I'm still not sure if I'm happy or angry with him for getting me involved in Learned League. He's one of my original Monday Night Gamers and one of the reasons I started the group in the first place back in 2010-although he's picked up the largest number of negative XPs because he can't resist making awful puns (I meanLSV/ Rich Hagon level stuff). It's like a sickness.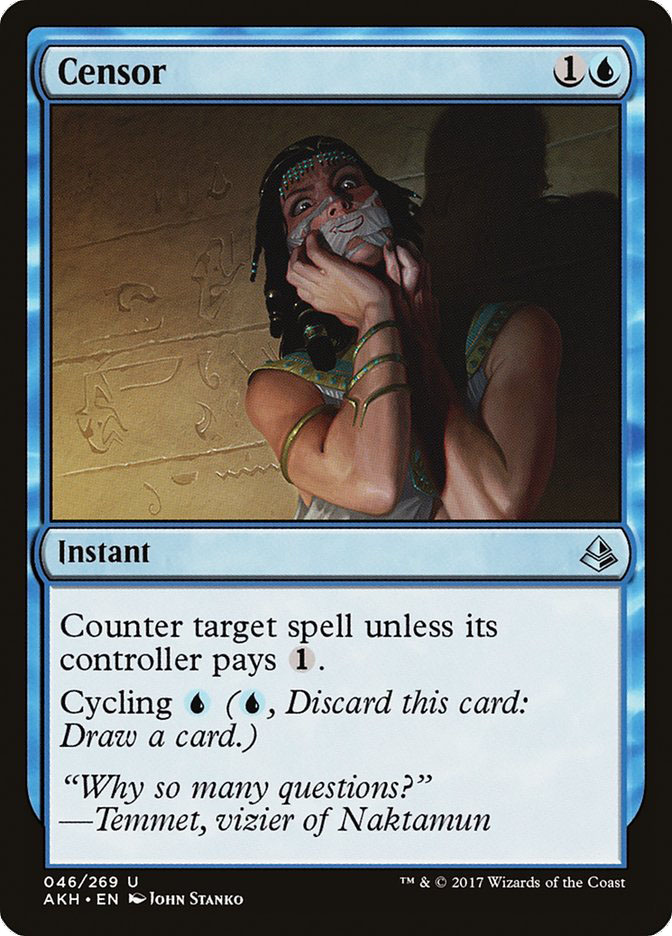 We've even gotten to the point where he just issues the minus XPs to himself (note that minus XPs don't actually have any impact on anything-I don't want to get angry messages about keeping a player down because of one of his personality quirks).
Keith does indeed like unusual cards. I have to pick up and read more of what he plays than everyone else combined. He's normally a very conservative player, meaning doesn't like to do things without a strong chance of success. This generally means he doesn't bluff all that often. I've picked up a few tells off of him over the years, although I'm obviously not going mention what they are (and whether it's true or not, I've now sowed enough seeds of doubt to hopefully confound him). He's also extremely honest. You can count on him sticking to any deal that you make, and he won't rely on mealy-mouthed technicalities to get out of them.
Like many of the people I play with regularly, he prefers cool stuff happening to winning, which is alright by me. In one of the pre-season games for this league, I was at three life and cast Genesis Wave for twelve. He had just enough mana to shoot me once with Breya, Etherium Sculptor, but wanted to see what happened. I ended up being able to gain enough life to put me out of harm's way and promptly kill him (and eventually everyone else) with Stalking Vengeance and a sacrifice outlet. He assured me had it been an actual league game, he would have pulled the trigger-which is completely fair and I would expect no less.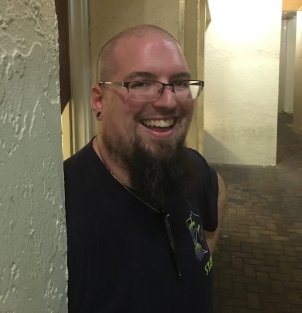 Hello everyone, I'm Shea Rutenber. We've had some interaction in the past through our mutual friend, Mr. Menery.
After earning my degree in Golf Course Operations Management from the Golf Academy of America, formerly SDGA, I spent a number of years in restaurant management. I am currently employed as the store manager for our local game store, Armada Games. Working at the shop has given me the opportunity to combine my passion for gaming and working directly with people into a career.
This Commander league will mark my second with this group and it is a continued honor to be part this community. Commander play has caused me to once again dabble in Standard and given me a new appreciation for drafting. Amonkhet looks to be one of the more popular sets in a while and I look forward to it helping our Magic community flourish. My other hobbies include some miniature gaming, some board gaming, playing golf, bowling-and when there is some free time knocking the dust off my bass guitar.
My wife, Alli, and I just purchased our first home together in Tampa and are looking forward to spending the foreseeable future in Florida with our four cats, who keep us quite grounded.
Happy gaming!
Shea is also one of the Monday Night Gamers, having joined us in 2014. He's also a good cook in his own right (I assume you see a theme developing), and commonly lends a hand in prep and then cleaning up before we game. It's not that he's the only one to help, but that having worked in professional kitchens before, the two of us have developed a kind of rhythm by which we can work both quickly and efficiently without getting in each other's way.
As a player, Shea has a wheelhouse, being a fan of huge creatures. As you'll see next time when I break down the draft, he's ended up as the only control player, a role I think he doesn't relish, which has to be somehow exploitable ("c'mon, man, wait just one more turn to Wrath; I swear it'll be fine"). Ever since I built my Ruhan of the Fomori deck, he's come over to the gospel of You Did This to Yourself , which you'll see reflected in his draft. Just like Keith, I think Shea doesn't bluff that often simply due to his inherent honesty. If he eggs you onto attacking him, you can be reasonably sure that Comeuppance is in his hand. Unlike Keith, I haven't picked up any tells from him over the years we've played together (or have I?). The whole purpose of this piece may simply be a campaign of disinformation disguised as a look into our Commander group. You be the judge.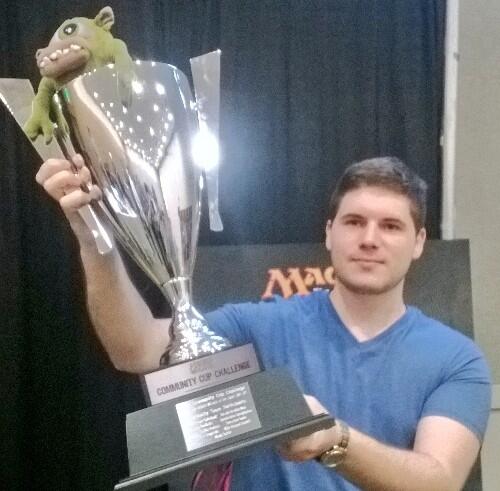 I'm an avid Commander player and streamer under the handle @mtgradio , as well as being a member of the 2013 Magic Community Cup-winning team. I love the more aggressive side of Commander. I began my Commander career with Shards of Alara and the Zombie Assassin Thraximundar. I've always felt that the best way to get to know a Commander player is through their decks, so here goes. I have three that never leave the rotation. The first is a Child of Alara deck focused around living and sometimes dying. One of the deck's features is making as many copies of Paradox Haze as possible. Ephara, God of the Polis helms my second deck and brings the go wide strategy to bear with armies created from cards like Sacred Mesa or Meloku, the Clouded Mirror. The final deck that never leaves the bag does the best job in encapsulating my favorite version of the format: Borborygmos. The classic commander from Ravnica combines efficient red and green creatures with overwhelming board presence to make sure the game never stops moving toward the final turns. I would personally label myself as 55% Spike and 45% Timmy because I love to do the dumbest things possible with decks, but if there isn't a clear way to win the game built into the deck I lose interest rather quickly.
In his professional life, Tom is a nurse. I have an abiding amount of respect for the job he does every day; it speaks volumes about his character.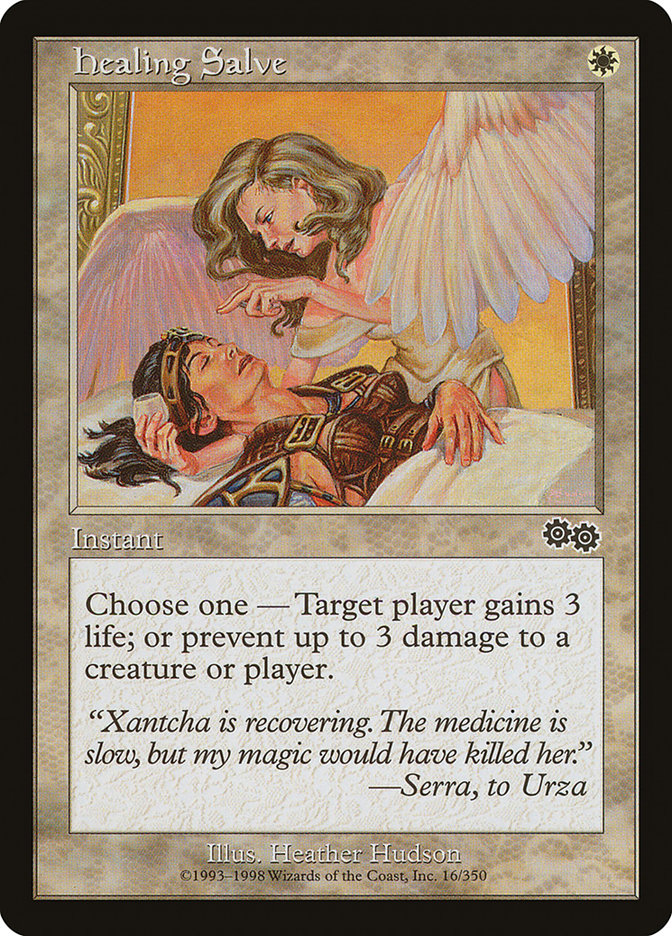 He and his girlfriend Marina, who used to live right across the pond from me, have just gotten their first apartment together, so it's exciting times for them. I'm sure you all join me in wishing them happiness and success.
Tom is probably the strongest individual player in the group. He does a great job of understanding the line between breaking and not breaking the format, exemplifying the mantra "build casually, play competitively." You always know you're in for a tough fight with him at the table, especially since he likes to be aggressive and frequently battling. He's reasonably straightforward and doesn't much like playing the political game. His frequent response to the question "If I do will you do ?" is "I guess you'll have to find out." In extreme circumstances he'll forge alliances and suggest agreements, but it's not his first line of thought.
Tom's not above waging the intel war. The day before we drafted, he did an eight-person Rotisserie draft online, the results of which he made certain to share with the rest of us. During our draft, he prioritized cards somewhat differently, leading to enough doubt about pinning down his upcoming strategic choices. It was a slick move.
It's clear that Tom loves Magic and Commander, and he has a keen understanding of both. I've occasionally used him as an outside-the-RC sounding board for things which we're discussing and have always appreciated his insights.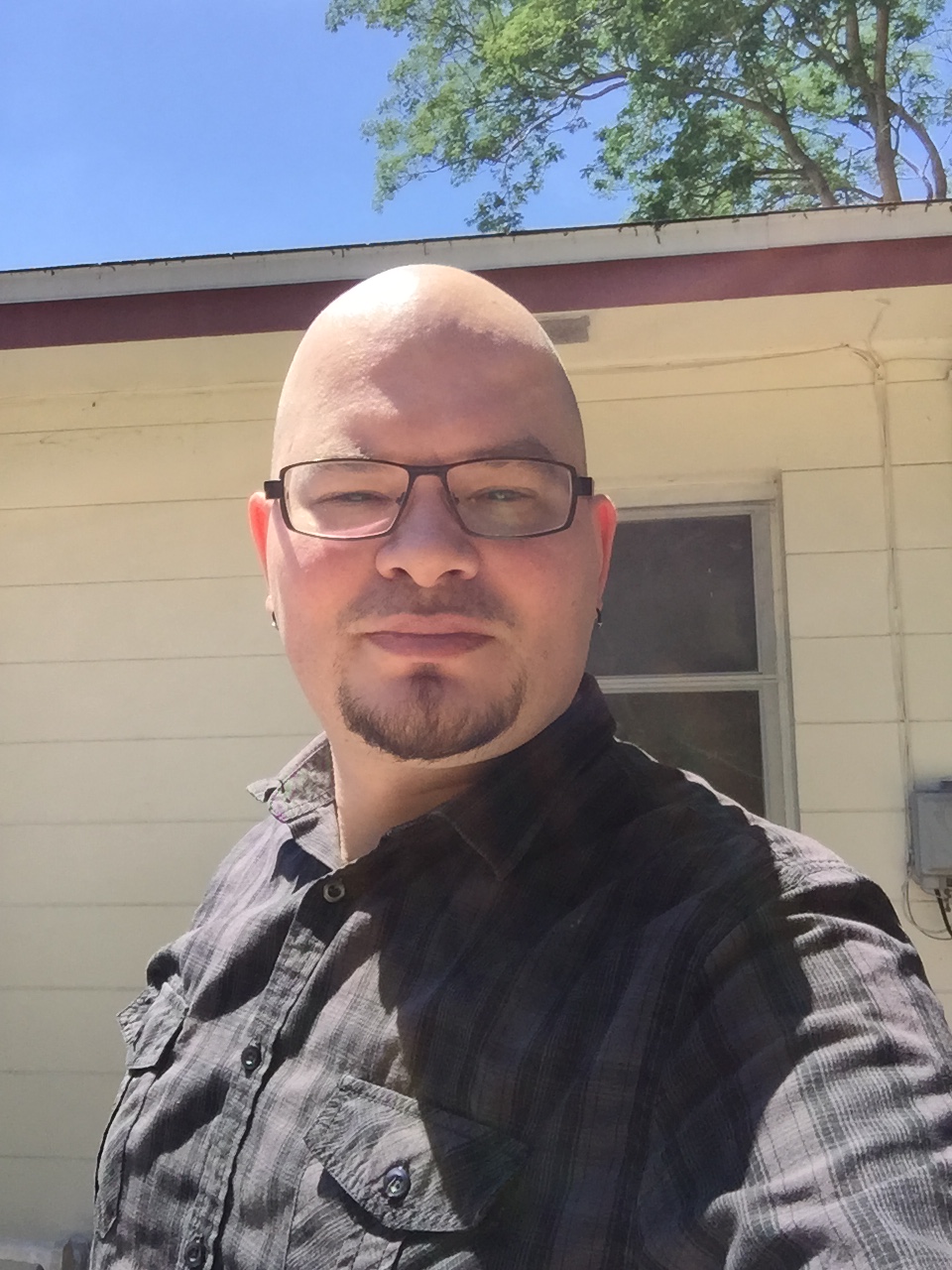 I'm an early adopter of the Commander format in Tampa. I enjoy thematic deck ideas with often far too many cogs in the machine. I'm more inclined to have fun while playing than winning. The social aspect of table politics with friends is much more enjoyable than being hyper-competitive. My proudest Commander accomplishment was killing Sheldon with exactly 21 commander damage with Riku of Two Reflections in one shot (courtesy of Mercadia's Downfall). I live in Plant City, Florida, and enjoy roleplaying games, cooking, and spending time with my daughter.
Anthony is absolutely not going to let me live down getting one-shotted by Riku.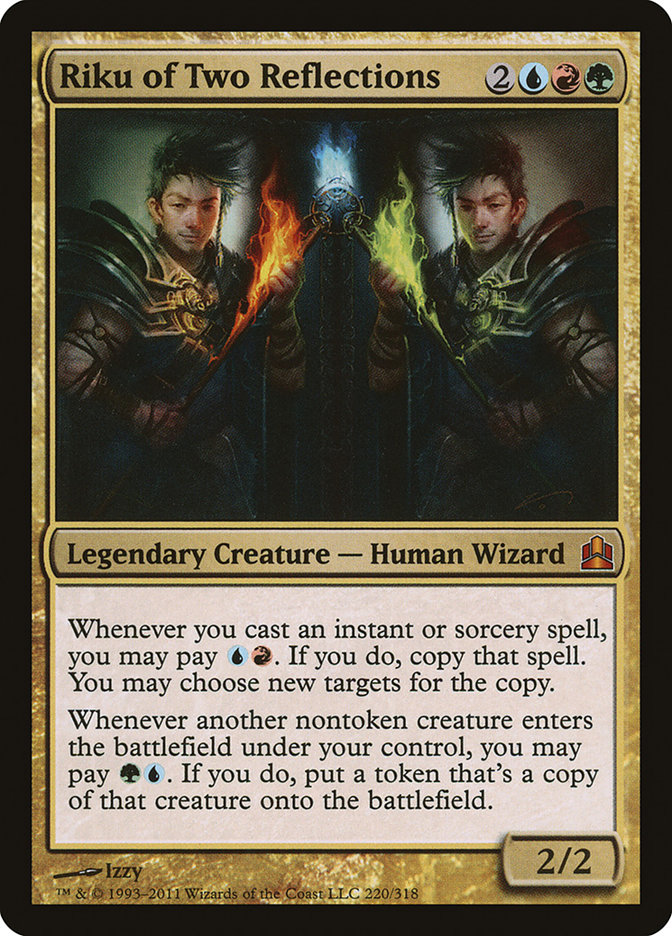 It's an example of the wild and wacky part of the format which he, along with the rest of us, loves. He's perhaps even more of a slave to theme than I am. Once he gets onto a thematic idea, nothing knocks him off the path of making sure his deck fits within the theme, appreciating that Commander is the only format in which one can do that and still have a playable deck. He has pretty saucy builds of Saffi Eriksdottir and Kresh, the Bloodbraided which are fun to play against.
Anthony is a clever player, but I appreciate the fact that if he has the "good play/fun play" choice, he most often opts for the latter. Embracing the chaos is a thing to him, which is part of the reason we've enjoyed battling together for quite a few years now. He came into the draft with a definitive plan and didn't waver from his script, ending up with quite a tight, if a little combo-y, deck.
The Setup
Instead of drafting colors, we randomly assigned commanders to each player. In the previous Rotisserie Draft, players didn't reveal their three potential Commanders until draft day. This time, we obviously knew who each other would play beforehand. We also chose seats in advance for a little more strategic planning data.
Seat 1: Me, (Yidris, Maelstrom Wielder).
Seat 2: Tom, (Saskia the Unyielding).
Seat 3: Anthony (Kynaios and Tiro of Meletis).
Seat 4: Shea (Atraxa, Praetors' Voice)
Seat 5: Keith (Breya, Etherium Shaper)
We gave ourselves a few weeks to make our nefarious plans and then got together on a beautiful Florida spring evening here at my house to do the draft. We sat poolside, I made dinner featuring coffee chipotle sous vide pork tenderloin, and we had a few drinks while we drafted and chatted Magic. The evening featured a few surprises, a few daggers, and a few blowouts.
We briefly considered doing Star format for the league but quickly discarded it after playing some preseason games. In Star, the two players on either side of you are your allies; the other two are your enemies. You win when your two enemies are eliminated. Allies don't count as opponents. For example, if your ally casts a spell, it won't trigger Rhystic Study. Although we've had some great fun in the past playing Star, we realized that in this particular league, it isn't well balanced. For one, it makes the job of Saskia the Unyielding rather easy. Second, the decks are somewhat aggressive, and having to deal with only two opponents instead of four suggested we might have quite linear games. We're still working out exactly what we want to do with points, although some bounty system will likely play into it. I'll give you the final rundown next time.
Other Stuff
I'd be remiss if I didn't mention the MTGO things which happened last week. The Rules Committee had advanced knowledge of the initial decision, having discussed it the last time Scott and Toby came to Florida (we got Gavin involved online). We offered opinions but didn't have any direct input. When they changed their minds, it was to the position that we had advocated. Judging by the responses, we weren't alone. The RC doesn't have an issue with 1v1 Commander; it simply isn't our focus. We hope that folks have a great time with MTGO in either Commander version. We recognize that different people like different things and want to have different experiences. We'll continue to focus on making paper Commander, which is a multiplayer format, the best it can be on its own terms.
I was also happy to be featured on the Commanderin' podcast last Friday. I have a good time with Phil and Sean every time I'm on, and this was no exception. For context, was recorded shortly after the Leovold, Emissary of Trest/Protean Hulk update to the Banned List, but before the MTGO announcements. It's worth a listen.
This week's Deck Without Comment is Gisa and Geralf Together Forever .
Creatures (34)
Planeswalkers (1)
Lands (37) SIGNATURE DECKS
Purple Hippos and Maro Sorcerers ; Kresh Into the Red Zone ; Halloween with Karador ; Dreaming of Intet ; You Did This to Yourself .
Mono-Color
Heliod, God of Enchantments ; Thassa, God of Merfolk ; Erebos and the Halls Of The Dead ; Forge of Purphoros ; Nylea of the Woodland Realm ; Karn Evil No. 9
Guilds
Lavinia Blinks ; Obzedat, Ghost Killer ; Aurelia Goes to War ; Trostani and Her Angels ; Lazav, Shapeshifting Mastermind ; Zegana and a Dice Bag ; Rakdos Reimagined ; Glissa, Glissa ; Ruric Thar and His Beastly Fight Club ; Gisa and Geralf Together Forever ;
Shards and Wedges
Adun's Toolbox ; Animar's Swarm ; Karrthus, Who Rains Fire From The Sky ; Demons of Kaalia ; Merieke's Esper Dragons ; Nath of the Value Leaf ; Rith's Tokens ; The Mill-Meoplasm ; The Altar of Thraximundar ; The Threat of Yasova ; You Take the Crown, I'll Take Leovold ; Zombies of Tresserhorn
Four Color
Yidris: Money for Nothing, Cards for Free ; Saskia Unyielding ; Breya Reshaped .
Five-Color
Partners
Animar Do-Over ; Glissa Do-Over ; Karador Do-Over ; Karador Version 3 ; Karrthus Do-Over ; Steam-Powered Merieke Do-Over; Mimeoplasm Do-Over ; Phelddagrif Do-Over ; Rith Do-Over ; Ruhan Do-Over
If you'd like to follow the adventures of my Monday Night RPG group (in a campaign that's been alive since 1987) which is just beginning the saga The Lost Cities of Nevinor, ask for an invitation to the Facebook group "Sheldon Menery's Monday Night Gamers."