Pro Tour Amonkhet is in the books and it's time to address a very important question: What in the world happened?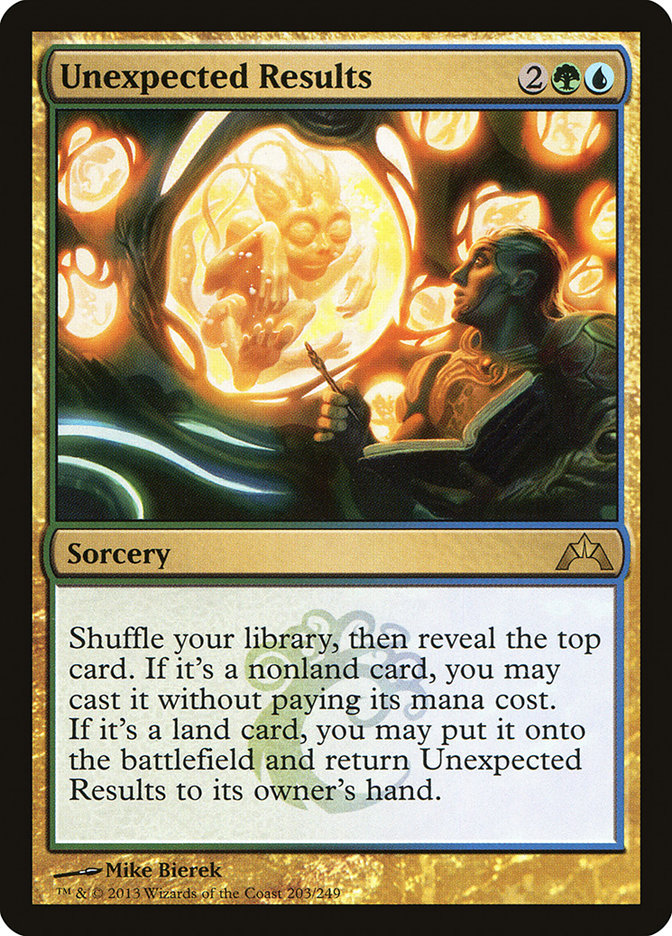 Two weeks ago I wrote about why we shouldn't worry about this Standard format being dominated by Mardu Vehicles, despite the results of #SCGATL. Today, I could very well be writing an article about the potential for Mardu Vehicles to ever regain the limelight. The deck failed to crack the top 8, only had two pilots manage to go 8-2 in the Constructed and boasted an unimpressive, below average day two conversion rate of 58%. All in all, that's quite the fall from glory for a deck that managed to land five of the top 8 slots at the last major event.
Still, magnitude aside, Mardu's fall was an expected result. The real surprise from Pro Tour Amonkhet for me was that the agents of Mardu's downfall were Cryptbreaker and Ulamog, the Ceaseless Hunger, not Torrential Gearhulk and Ishkanah, Grafwidow. The sudden departure of Saheeli Rai combo from the format meant that Standard was poised to polarize, to develop true aggro and control decks out of the homogenous midrange mush that Four-Color Saheeli had forced the format into. Pro Tour Amonkhet saw plenty of aggro with the rise of Mono-Black and B/W Zombies, but control was nowhere to be found.
U/R Control was the only deck playing four Torrential Gearhulk to go 8-2 or better, and only one pilot managed to do so. The only copies of Ishkanah, Grafwidow to see play in the upper brackets of Pro Tour Amonkhet did so alongside Aetherworks Marvel and Ulamog, the Ceaseless Hunger. Clearly, these cards were unable to step up and be the backbone of control strategies in the format. To understand why, we need to explore the deck that rose to take Four-Color Saheeli's place: Aetherworks Marvel.
From Infinite Cats to a Single Eldrazi
Two things did well at the Pro Tour: aggressive strategies and Aetherworks Marvel. Marvel decks existed before the
Felidar Guardian
ban, but they were borderline fringe, and certainly not universally respected as a real strategy. Well, that sure changed in a big way.
In some ways all the Felidar Guardian ban did was trade in one turn 4 combo deck for another. It's been said before, but while a turn 4 Ulamog, the Ceaseless Hunger doesn't actually end the game on the spot, it might as well. Still, despite both being able to effectively end the game as early as the fourth turn, the effect these two decks have on the format at large couldn't be more different.
Creatures (10)
Lands (22) Four-Color Saheeli forced the format down to the ground. You had to play to the battlefield quickly and pressure the Saheeli deck as much as possible while leaving relevant interaction up for the combo every turn past the fifth. The fact that every non-Saheeli deck had to do this forced the rest of the format into a sort of midrange arms race, competing to see who could go as big as possible while still being low to the ground enough to have a tolerable Four-Color Saheeli matchup.
It was the necessity of interacting that promoted this midrange existence for the format, but there is no interacting with Aetherworks Marvel. For the most part, decks just can't afford to play large numbers of the sort of highly specialized answers that are necessary to remove an Aetherworks Marvel or an Ulamog, the Ceaseless Hunger. And let's be honest: even if you can deal with these troublesome permanents, the damage is likely already done.
But the difficulty in interacting with Aetherworks Marvel is only one piece of the puzzle. The game plan against Four-Color Saheeli was to apply consistent pressure while ensuring that you couldn't be combo-killed. Note that the plan wasn't necessarily to win quickly by applying extreme amounts of pressure. Slow and steady won the race in that matchup, and it was more important to be protected from the combo than to win a turn sooner. As long as forward progress towards winning the game was being made every turn, the game could last a long while and everything still be fine.
Aetherworks Marvel, however, is an entirely different animal. Even if you can successfully interact with it, you can't afford to let the game go long. Counting how many more turns were left until Ulamog, the Ceaseless Hunger could be hard cast by the Marvel player was a common theme for coverage throughout Pro Tour Amonkhet and is something that always needs to be in the forefront of your mind when playing or thinking about the Aetherworks Marvel matchup.
It's very easy to write-off the possibility of a ten-mana spell being cast against you as something that is unlikely to happen. It's even easier to decide it's not something you want to skew your deck to be able to beat, since the idea of it happening sounds so comical. But the truth is that if you are playing a controlling deck looking to stop the Marvel deck from cheating its Eldrazi titan in, you better make sure you dedicate some resources to actually winning the game, or ten mana will sneak up on you before you know it.
The Problem with Removal Spells
Midrange decks live and die by their removal spells. That's how it has always been. Being able to remove early aggressive creatures without taking an excessive amount of damage is what allows midrange decks to live until the part of the game where their slower, more powerful cards can take over. But this reliance on removal is contributing to their weakness to Aetherworks Marvel decks.
Every removal spell drawn is one less card that is going towards killing the Marvel player before they manage to put an Ulamog on your head, whether through Aetherworks Marvel or tapping ten lands the old-fashioned way. Hopefully that removal spell can slow them down in some small way, maybe by sniping a Servant of the Conduit or something.
But take a look at this again:
Creatures (10)
Lands (22) Many of the best performing Aetherworks Marvel decks at Pro Tour Amonkhet weren't even playing Servant of the Conduit. Sure, your removal spell can get a Rogue Refiner out of the way or snipe a Whirler Virtuoso, but you're going to be hard-pressed to consistently turn either of those scenarios to your advantage. After all, both of those creatures have already done their job by the time they enter the battlefield.
It's a pretty miserable catch-22 for the aspiring midrange player. You need removal spells to have game against aggro decks but they will be your death against Marvel. The removal that actually plays against Marvel, like Anguished Unmaking, Cast Out or Disallow, is heinously bad against aggressive decks.
This isn't a new problem in Magic. This has always been one of midrange's struggles against control strategies. The difference is that Marvel isn't a true control deck; it's closer to a combo deck and it has the ability to effectively end the game on turn 4. That exacerbates the problem for midrange players, but there's worse news: in a rare Magic occurrence, Marvel is putting this removal squeeze on control decks too.
Even more than midrange decks, control decks need their removal spells. They need more than midrange decks do, as the stage of the game in which they are seeking to win is even later and it's rare for them to establish the sort of battlefield presence that would invalidate the material of the aggro decks. But all this removal means it's exceedingly difficult for them to win the game before Ulamog hits the battlefield, which ends up meaning it's pretty hard for them to win the game at all.
Midrange is successful when it has game against both the big and the small of a given format. It is unsuccessful when it must choose whether it wants to be able to beat smaller decks or bigger decks. Right now, it looks like Aetherworks Marvel is putting both traditional midrange and control decks into that spot of having to pick whether they want to punch up or punch down and as a result, these strategies have been squeezed out of prominence.
The Path Forward for Midrange and Control
The middle of the pack is a hard place to be right now. It's really weird that right now the middle means anything above super aggressive decks and below Ulamog, the Ceaseless Hunger, but that's the world we live in. Something just doesn't feel right about calling a Disalllow into Glimmer of Genius into Torrential Gearhulk gameplan too midrange for the format.
Let's look at the paths you can take to beat Aetherworks Marvel. Or, more accurately, the windows to win the game available to us.
First, we can try to win before the Marvel deck manages to activate its namesake card. This is what the aggressive decks of the format, like Zombies and G/B Energy, are trying to do. They want to attack, attack, attack, and end the game before Aetherworks Marvel manages to spin into Ulamog, the Ceaseless Hunger.
To do this, they are playing with the fail rate of the Marvel deck. Winning before turn 4 just isn't a realistic dream for an aggressive strategy in this Standard environment, and that's not what these decks are trying to do. Instead, they are writing off the games where the Marvel deck manages a turn 4 Ulamog and trying to win the games where they can't find a Marvel until turn 6 or their first couple spins don't find Ulamog. This is an effective plan by the numbers but one prone to miserable losses when the Marvel player just has it.
Next up, we can aim to win the game by interacting with their Aetherworks Marvel and then ending the game before they are able to cast Ulamog from their hand. This is a narrow path to walk, but it's theoretically possible. Interacting with Aetherworks Marvel is difficult but not impossible. Blue has a relatively easy time of it with counterspells, and if we're willing to simply hope that the first spin whiffs, many other colors have ways to take the Aetherworks Marvel off the battlefield.
Killing them before they can hardcast Ulamog is the real trick. The high density of interaction we need to ensure that we can reliably handle their Aetherworks Marvel plan means that we don't have the luxury of playing a wide variety of threats. We probably need to be able to end the game quickly with one sticky threat. For the most part, that probably means Planeswalkers. Both Gideon, Ally of Zendikar and Chandra, Flamecaller are supremely capable of ending games very quickly and are great options if you're looking to attack Aetherworks Marvel from this angle.
To round out this timing discussion, the last theoretical window for victory against Aetherworks Marvel is in the super late game. This would involve having a late game more powerful than Ulamog, the Ceaseless Hunger or the ability to answer every Ulamog in their deck. I say theoretical, because this seems an unlikely proposition to me. Maybe a white Torrential Gearhulk deck with plenty of Cast Out and Stasis Snare could do it, or maybe the power of multiplication in Sam Black's Anointed Procession deck is enough. I'm not sure, but this is potentially an avenue of victory worth exploring.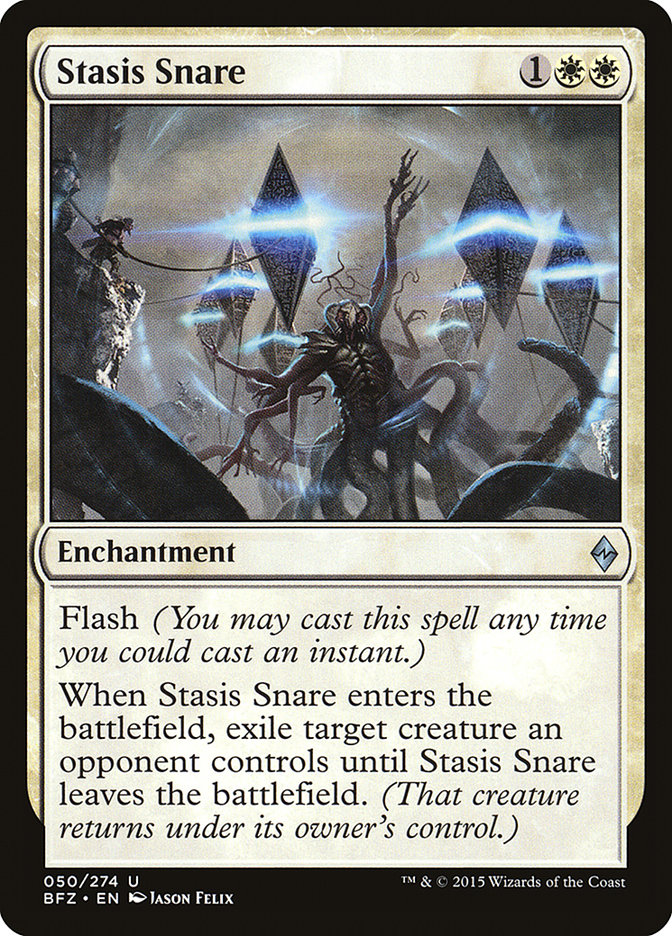 With this framework, we can see why Mardu Vehicles and Torrential Gearhulk control decks performed so poorly at Pro Tour Amonkhet. Mardu Vehicles can win the game before Marvel decks can deploy Ulamog from their hand, but is unable to interact with their A plan of simply spinning Aetherworks Marvel. It's attempting to win in that second window but without the interaction that allows that second window to be reached. Vehicles either needs to speed up, become more aggressive and try to win in the first window, or it needs to start playing more relevant Aetherworks Marvel interaction.
It's worth noting that both of the Vehicles lists that went 8-2 at the Pro Tour were aggressive takes playing Veteran Motorist over Walking Ballista. They also both played less removal in the main than the lists from #SCGATL, effectively dodging the brunt of the removal squeeze.
Creatures (20)
Planeswalkers (4)
Lands (24)
Spells (12) Conversely, Torrential Gearhulk decks are excellent at stopping the Marvel spins but terrible at winning the game before the Marvel deck simply reaches ten mana. As good as Torrential Gearhulk is, it can't win the game before Ulamog in the face of any interaction at all, which the Marvel decks do have. Further, it can't even come close to beating Ulamog in a head to head fight, leaving the Torrential Gearhulk control decks in a very poor position once Ulamog does land.
To win in that second window, Torrential Gearhulk decks need to incorporate more threats. Gideon, Ally of Zendikar would be my pick, but it's possible that Chandra, Flamecaller is a better card against the rest of the field. Either way, ending the game before Ulamog seems a much safer bet than trying to answer every haymaker the Marvel deck can throw in the super late game.
Midrange and Control in Amonkhet Standard have to walk a narrow tightrope, and it looks like no one was able to figure out how to do so effectively in time for Pro Tour Amonkhet. Whether that's because it can't be done or because there wasn't enough time and info to do so remains to be seen, but my money's on midrange strategies making a comeback as the format wanes on.