Fun Fact: Every Pro Tour Tireless Tracker has been legal (five so far), I've had four registered in my decklist!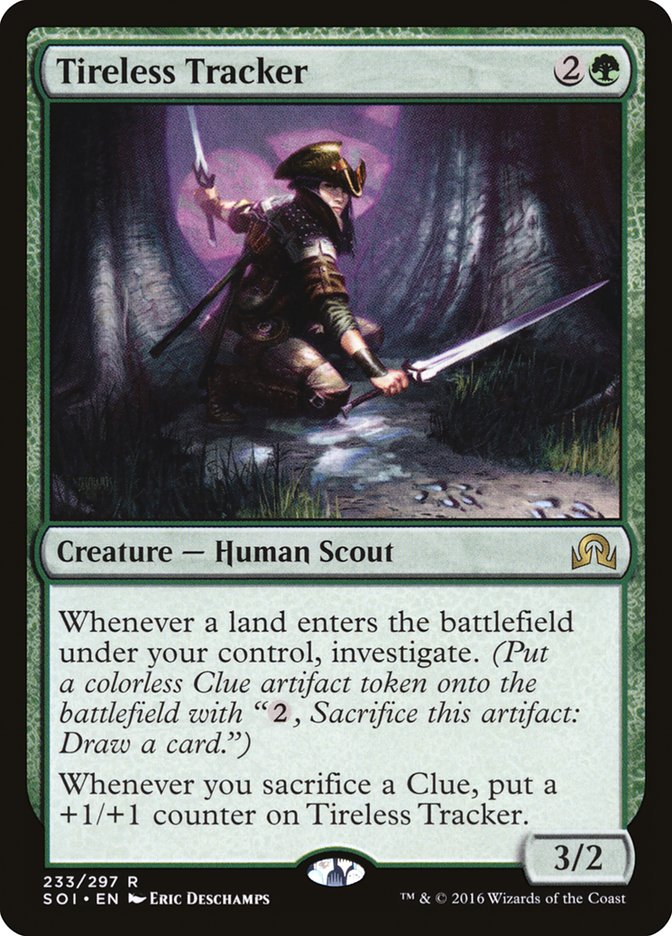 Only one of those lists didn't have four Tireless Trackers in the maindeck; Bant Company had one in my sideboard and three maindeck. Good thing they're tireless, because they've been doing a lot of work for me!
Fun Fact: I've gone 11-5 in three of those five Pro Tours, 11-6 in one (where I conceded the last round) and scrubbed out Pro Tour Oath of the Gatewatch thanks to the Draft portion, where I played G/W Tokens in Constructed, which was probably the best deck I've ever played in a Pro Tour.
I'm not sure exactly what to take away from this, but I feel like Tireless Tracker is an excellent card.
Obviously 11-5 at Pro Tour isn't as flashy as big Top 8 finishes, but I've had my fair share of those, and I'm happy putting up consistent results as well.
It also puts me tied for first place in the Standard Master race heading into the final Pro Tour of the season.
Not bad!
So how did I end up going 11-5 at #PTAKH?
Let's start with the decklist: