The earliest set included in the Modern format, 8th Edition, was released in July 2003. Effectively, Modern contains every regular set printed after the first ten years of the game; there's more Magic in Modern than out of it!
For the flavor-oriented among us, particularly those who haven't played the game for all of the past fourteen years, that can leave Modern decks feeling like a total mishmash of settings and characters (and that's even before you get into the weirdness of Future Sight). Consider this your guide to the planes of the Multiverse you might encounter when you enter your next Modern event!
A couple of quick ground rules:
I'll cover each plane that has been the setting of at least one full Modern-legal set and list all such Magic sets germane to that plane. This means I'll cover planes like Amonkhet (one full set so far) but not Muraganda (glimpsed in Future Sight), Vryn (one-tenth of the Magic Origins setting as Jace's plane of birth—the various Core Sets aren't getting much love in this article), or Fiora (not Modern-legal despite the new card frame).
No, no, no.
I'll give a super-brief rundown of each plane and show a few cards you might recognize from the setting.
When a plane has changed form, I'll cover all iterations thereof at once.
I'm going by set release order rather than Magic-storyline-timeline order.
Okay, enough preamble. Let's get to it!
Mirrodin / New Phyrexia
Fully set on this plane: Mirrodin, Darksteel, Fifth Dawn, Scars of Mirrodin, Mirrodin Besieged, New Phyrexia
Brief rundown: A "metal world" made by golem-planeswalker Karn as his perfect place and originally called "Argentum," Mirrodin became a populated world through the actions of Memnarch, a golem left behind by Karn as a guardian. Karn was part of the Legacy Weapon that destroyed the original Phyrexian invaders when they attacked Dominaria, but he inadvertently carried some Glistening Oil, the Phyrexian invaders' medium of contagion, with him. This afflicted Memnarch, driving him to pull being from across the planes to his strange metal world through "soul traps."
Eventually Memnarch was defeated by denizens of Mirrodin, but the Glistening Oil's work was not done. It steadily corrupted the plane, until in Mirrodin Besieged the Phyrexianized forces battled the still-pure Mirrans for control of the plane. The Phyrexians won, and Mirrodin became New Phyrexia, the Multiverse's closest equivalent to a "hell world."
You might recognize:
Kamigawa
Fully set on this plane: Champions of Kamigawa, Betrayers of Kamigawa, Saviors of Kamigawa
Brief rundown: Set long before most of the events of Magic's history, Kamigawa block focused on a war between the plane's Spirit world and its mortal realm. On Kamigawa, themed after feudal Japan, the animating Spirits of various items and concepts (weapons, to give one example), called kami, became angered when Konda, Lord of Eiganjo used a spell to steal a part of O-Kagachi, mightiest of the kami. It fell to Toshiro Umezawa (distant ancestor of Tetsuo Umezawa, one of the few people who can legitimately claim to have kicked the draconic butt of Nicol Bolas), the Lord of Eiganjo's daughter Michiko Konda, and others to set things right.
While it is unlikely the plane itself will be returned to as a Magic block setting (it scored poorly, and the "Shinto gone wrong" theme is culturally insensitive to that Japanese religion), Kamigawa still exists and is the home of Tamiyo, the Moon Sage.
You might recognize:
Ravnica
Fully set on this plane: Ravnica: City of Guilds, Guildpact, Dissension, Return to Ravnica, Gatecrash, Dragon's Maze
Brief rundown: One of the most stable forms of government in the Multiverse was the Guildpact of Ravnica, which established the Eastern European-themed plane's system of government and two-color guilds for nearly 10,000 years. Unfortunately, a series of power plays occurring around the time of the Decamillennial celebration wrecked all that.
When Agrus Kos, Wojek Veteran (of the Boros guild) arrested Szadek, Lord of Secrets (head of the Dimir guild) for his crimes, that broke the Guildpact, and considerable chaos followed, as seen in Return to Ravnica and Gatecrash. The events of Dragon's Maze established planeswalker Jace Beleren as the Living Guildpact, but he's not there all the time and things still seem unsettled.
You might recognize:
Dominaria
Fully set on this plane: Coldsnap, Time Spiral, Planar Chaos, (kind of) Future Sight
Brief rundown: Really impossible to write, as Dominaria was the focus of much of Magic's early history. In the Modern era, it's represented by Coldsnap (a fictionally "lost" design file that plugs into the old Ice Age block while still being part of Modern), set during the plane's deep-freeze era, and Time Spiral block, when the hijinks of various planeswalkers have finally caught up with this "center of the Multiverse" and time rifts threaten to tear it apart...which, given Dominaria's central importance to the structure of the Multiverse as a whole, would send everything crashing down. Time Spiral dredges up pieces of Magic's past, Planar Chaos posited alternate presents for Dominaria, and Future Sight showcased possible futures for Magic in Dominaria and beyond.
You might recognize:
Lorwyn / Shadowmoor
Fully set on this plane: Lorwyn, Morningtide, Shadowmoor, Eventide,
Brief rundown: Inspired by fairy tales, particularly the folklore of Wales (hence the Welsh-evocative name), Lorwyn brought a previously unseen level of "twee" to Magic. Beneath the sun's perpetual daylight, Kithkin gathered in quaint villages, merrows plied the waterways, Faeries made mischief, and even the Goblins of the plane, the boggarts, were more mischievous than malevolent. Only the Elves were kind of jerks.
Shadowmoor flipped all that on its head. After an event called The Great Aurora, what had been unending day turned into perpetual night. The twee Kithkin turned paranoid, the merrows went cutthroat, and only the Elves stood between beauty and the horrors that wanted to destroy it forever. One set of characters that retained their memories during the flip from Lorwyn to Shadowmoor eventually defeated the malevolent power behind The Great Aurora, one Oona, Queen of the Fae, and reconciled the two sides of the plane.
You might recognize:
Fully set on this plane: Shards of Alara; Conflux; Alara Reborn
Brief rundown: Once an intact plane, Alara fractured into five "shards" after an unknown planeswalker wanted the mana inside and broke it like a piggy bank. Each shard was cut off from two colors of Magic and centered on their common enemy:
Bant, centered in white with blue and green secondary, became a European medieval storybook world with knights and castles and a rigid social system.
Esper, centered in blue with white and black secondary, became an artifact-infused techno-world where artifice shaped the land, the clouds, and even people's bodies.
Grixis, centered in black with blue and red secondary, became a death-infused hellscape where corpses were used as currency.
Jund, centered in red with black and green secondary, became a volatile primordial world with Dragons at the top of the food chain, soaring over volcanoes.
Naya, centered in green with red and white secondary, became a lush jungle world with small pockets of Human, Elf, and leonin (anthropomorphic Cat) civilization.
Nicol Bolas, plotting to regain the power he had lost back in Time Spiral block, sought to tap the Maelstrom Nexus that would appear when the Shards of Alara converged in the Conflux. Ajani Goldmane, a Naya-native planeswalker seeking the truth about his brother's murder, put a stop to the Elder Dragon's scheme, and Alara was reborn as a (still-uneasy, patchwork) whole.
You might recognize:
Zendikar
Fully set on this plane: Zendikar, Worldwake, Rise of the Eldrazi, Battle for Zendikar, Oath of the Gatewatch
Brief rundown: A wild plane charged with unpredictable mana, this "adventure world" was chosen by Ugin, the Spirit Dragon and Sorin Markov as the prison for the Eldrazi, with Zendikari-native planeswalker Nahiri, the Lithomancer left as jailer-in-charge. Millennia later, after shenanigans largely orchestrated by Nicol Bolas, three of the four original members of the Gatewatch (Jace Beleren, Chandra Nalaar, and Nissa Revane) played a part in freeing the Eldrazi. With Gideon Jura added and the Oath of the Gatewatch taken, the foursome killed off Ulamog and Kozilek...much to the displeasure of Ugin.
You might recognize:
Innistrad
Fully set on this plane: Innistrad, Dark Ascension, Avacyn Restored, Shadows over Innistrad, Eldritch Moon
Brief rundown: Inspired by 18th century Prussia, saturated in Gothic horror, and seasoned with "movie monsters" of the 20th century, Innistrad is a ghoulish plane where humanity (also known as the food supply of Vampires) struggles to survive. During Innistrad block, the disappearance of humanity's protector, Archangel Avacyn (created by Sorin, Lord of Innistrad, an act that made the vampiric planeswalker a pariah among his kind), led to Humans nearly being overrun before the destruction of the Helvault, where Avacyn had been imprisoned, freed her.
But more woe was in store for Innistrad. The destruction of the Helvault also freed Nahiri, who had been trapped there by Sorin after a dispute over his failure to answer an emergency call on Zendikar. Nahiri, who had returned to Zendikar only to see the destruction wreaked by the Eldrazi, swore revenge and lured the last of the three Eldrazi titans, Emrakul, to Innistrad, plotting to wreck Sorin's home plane after trapping him there. But after her approach and arrival turned the Gothic plane rather Lovecraftian in its horror, Emrakul sensed something wrong about the situation and imprisoned herself in Innistrad's silver moon, waiting...
You might recognize:
Theros
Fully set on this plane: Theros, Born of the Gods, Journey into Nyx
Brief rundown: Ancient Greek myth, particularly as adapted through films and video games, is the inspiration for Theros. Heroes battle monsters, while Gods formed out of dreamstuff by mortal belief meddle in the lives beneath them…lives like that of Kytheon Iora of Akros, later Gideon Jura.
When Xenagos, a satyr of Theros, realizes there are other worlds beyond Theros where the Gods hold no sway, the planeswalker becomes disillusioned and plots to join the pantheon as Xenagos, God of Revels. Miffed at this intruder, Heliod, God of the Sun recruits Elspeth, Sun's Champion to commit some Deicide and promptly shanks her after she offs Mr. X.
You might recognize:
Tarkir
Fully set on this plane: Khans of Tarkir, Fate Reforged, Dragons of Tarkir
Brief rundown: Inspired by various places and periods in Asian history and media, Tarkir exists in two distinct versions. In the first, represented by Khans of Tarkir, Dragons are extinct on the plane and five groups, each representing two allied colors of mana and their enemy, vie for territory and power.
In Fate Reforged, set more than a millennium earlier when Dragons still existed on the plane, Sarkhan Vol intervened after a grand fight between Nicol Bolas and Ugin, the Spirit Dragon, saving the latter after he had been left to die. This changed the timeline to that of Dragons of Tarkir, where the individuality of the various three-color factions has been flattened out into allied-color pairs led by Dragonlords.
You might recognize:
Kaladesh
Fully set on this plane: Kaladesh, Aether Revolt
Brief rundown: First glimpsed in Magic Origins, Kaladesh is Chandra Nalaar's home plane, where the aesthetics built up over millennia of Indian civilizations meet the stylings of steampunk. The denizens of the plane have within the last century learned to refine and harvest the powerful aether around them, and their "Aether Revolution," comparable to the real-world Industrial Revolution, has brought progress but also inequality.
Individuals who don't believe they're getting the right amount of aether resort to using smugglers, like Chandra Nalaar's parents. The Consulate's authoritarian rule turns downright nightmarish when Tezzeret, a pawn of Nicol Bolas, becomes Grand Consul and confiscates the glorious creations of the Inventors' Fair. The intervention of the Gatewatch in the Aether Revolt that follows yields a more equitable power-sharing arrangement in the government.
You might recognize:
Amonkhet
Fully set on this plane: Amonkhet, (when released) Hour of Devastation
Brief rundown: An Ancient Egypt-themed plane was on many players' wish-lists for years, and Wizards of the Coast finally delivered with Amonkhet. But all is not well in the world; Nicol Bolas took over the plane less than a century ago, slaughtering the adults and suppressing three of the Gods in the name of a plot we (and the Gatewatch) can only begin to fathom. Meanwhile, Liliana Vess is locked in on taking out one of her demonic contract-holders, and the long-absent Nicol Bolas is due to return any day now...
You might recognize:
And there you have it: the dozen planes with at least one full Modern-legal set dedicated to them! (At least until the still-mysterious Ixalan becomes number thirteen.)
Bonus Section: Earth
You might have noticed that I missed my usual article slot in mid-May. That's because I was on vacation, joining my mother and aunt on a tour of the Highlands and Islands of Scotland. We're descended from Clan Sutherland folk who were driven off their traditional lands during the Highland Clearances, so the trip was in many ways a homecoming.
We've all suffered through someone's oblivious, interminable display of vacation photos, so I'll only share a few I took, not even a Top 8. Here are four, one for each day my family spent with our guide.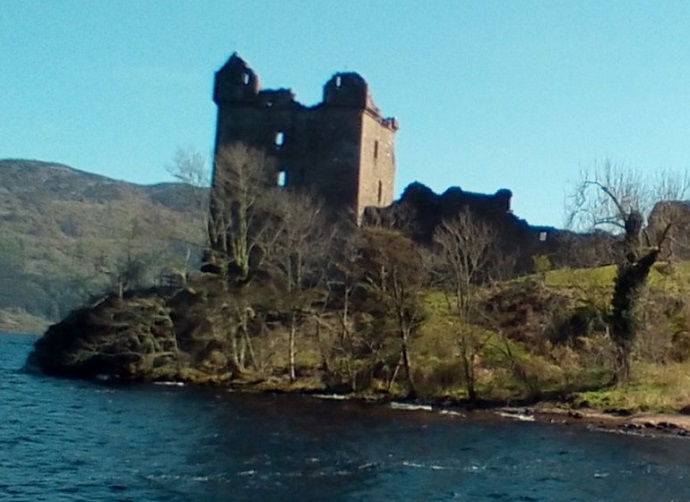 Urquhart Castle on the shore of Loch Ness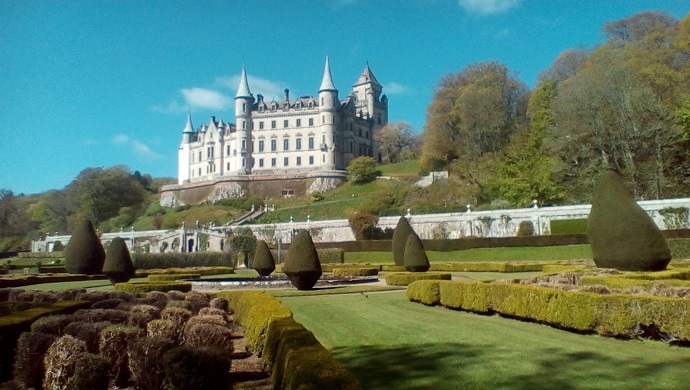 Dunrobin Castle, family seat of Clan Sutherland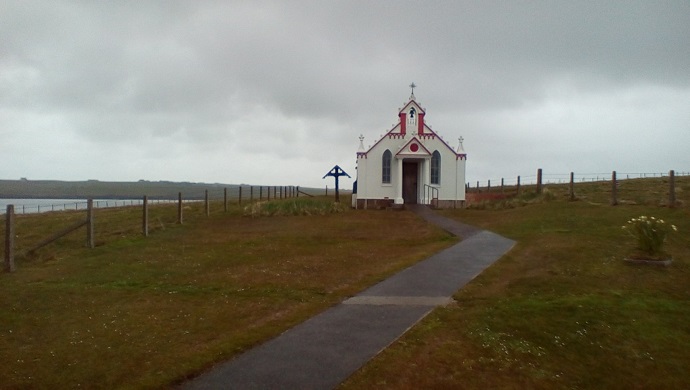 Italian Chapel decorated by POWs, Lamb Holm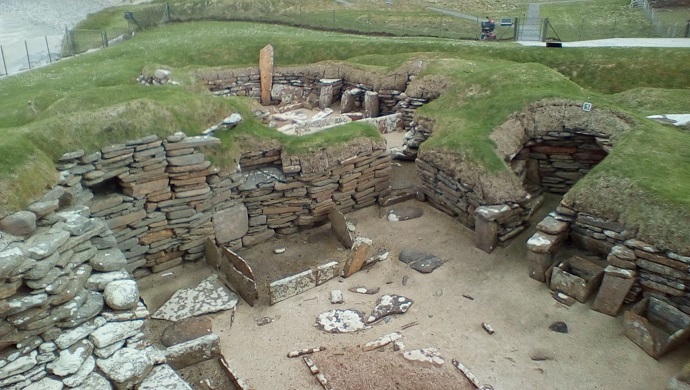 Skara Brae Neolithic village, Mainland, Orkney
May your travel dreams, Magical or otherwise, come true!