Sometimes, a single card can fuel the brewing process of a deckbuilder for its entire stay in a format. I often will experiment with a card immediately after it is released and will find the card to be strong in a lot of ways that maybe weren't obvious just upon reading the card. As Standard unfolds and more sets release, I often find myself returning to that same card in hopes of it now having the support necessary or a home that makes sense. And if I found early success with the card, all the more likely that I give it another shot later on.
This was probably the reason that Acidic Slime and Abyssal Persecutor became so attached to me.
I found both cards to be more powerful than my peers and kept returning to them in different brews across multiple formats, with varied levels of success.
In Standard, at the moment, I have a small list of these cards that I have been going back to the drawing board with time and time again. Ruins of Oran-Rief is definitely on that list, for example, as is From Beyond. In playing with both of these cards, I have naturally been using a lot of Thought-Knot Seers as well.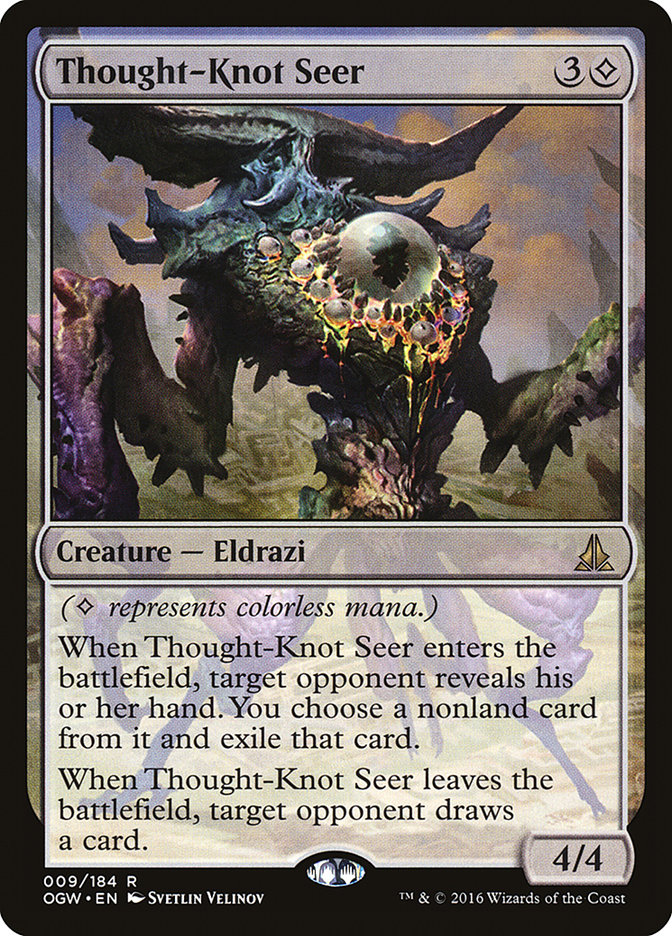 While the card used to be the best in Standard, it has largely been ignored for the past year as new sets and mechanics have emerged. Today, I would like to challenge that trend and to make the case for why you should be playing more Thought-Knot Seer, both in existing shells and new ones!