It's late Sunday afternoon.
Another end to another long Magic tournament; another end to another long Magic weekend.
Despite a rough round one loss and a poorly played game three in round five, you were able to rally back and finish 6-2 in the Modern Classic. Not great, but at least a top 16 and $150 in store credit will make up for another late collapse on day one of an Open.
After you hand in your slip, you make your way to the feature match area to watch one of your teammates play a match against one of your friends in the semi-finals of the Open. Your team has been crushing it lately and many of your friends have been having quite the year so far. You are, of course, happy for them, but small pangs of jealousy linger just beneath the surface.
These sorts of negative thoughts have been far too frequent lately, despite your heavy focus on having a positive attitude.
They announce over the loudspeaker that players from the Modern Classic are to report to the main stage to get their prizes. You make your way over to see the standings, scan down the list, and... 17th place on tiebreakers.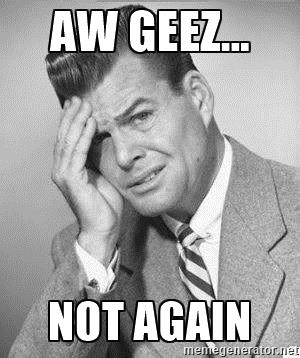 Unfortunately, it's just the latest in a long line of frustrations for 2017.
It feels like every event you play in you get a good run going and then either lose your last few rounds to not make day two or fall off a cliff on day two.
Your opponents either always have it, or always draw it when they need to.
When you make mistakes, you get punished to the maximum every time.
When your opponent makes mistakes, they are either irrelevant to the game or your opponent just draws out of them.
When standings go up, you're always in 17th or 33rd place.
Everything just feels like it's always ready to go wrong and it feels like you've stopping playing Magic: the Gathering and started playing a new game: