As Foretold has fascinated me since it was printed.
Having an enchantment that cheats out Ancestral Vision for free and produces mana every turn is just screaming to find a home.
Most of my Magic time lately has been spent trying to find the best deck that breaks As Foretold in Modern.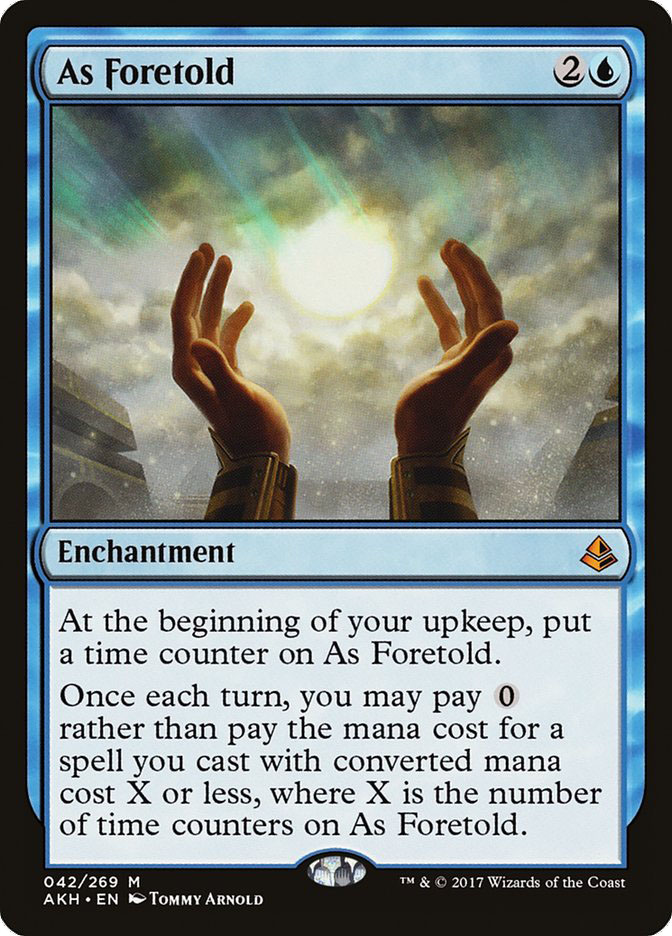 Today I have two candidates that push As Foretold synergies to their limit and are powerful to boot. Even if As Foretold decks aren't going to dominate Modern, they are still really fun to play and I highly recommend both these decks. It hasn't been the easiest journey, but the real victory was the cards we drew off Ancestral Vision along the way.
First up is an updated list of Foretold Turns.