Welcome back to the StarCityGames.com® 2017 Season One Invitational countdown blog! Yesterday , I did a brief overview of what to expect at the Season One Invitational, but today is when I'll really start diving into things. With the move to Roanoke, our Invitationals are now massive events with a lot going on. From awesome special guests and super-sweet side events to the chance to win an invite to a Pro Tour and having your likeness immortalized on a custom-made token, the Season One Invitational really is whatever you want to make out of it. But in order to make the Season One Invitational a special event for yourself, you need to become more familiar with what your options are!
Main Event Registration
Modern and Standard are the main event formats at the Season One Invitational, so bring your most powerful deck from each format and prepare for battle! By qualifying for a StarCityGames.com® Invitational, you'll be rubbing shoulders with the best the SCG Tour® has to offer while competing for your chance to be the next Jacob Baugh!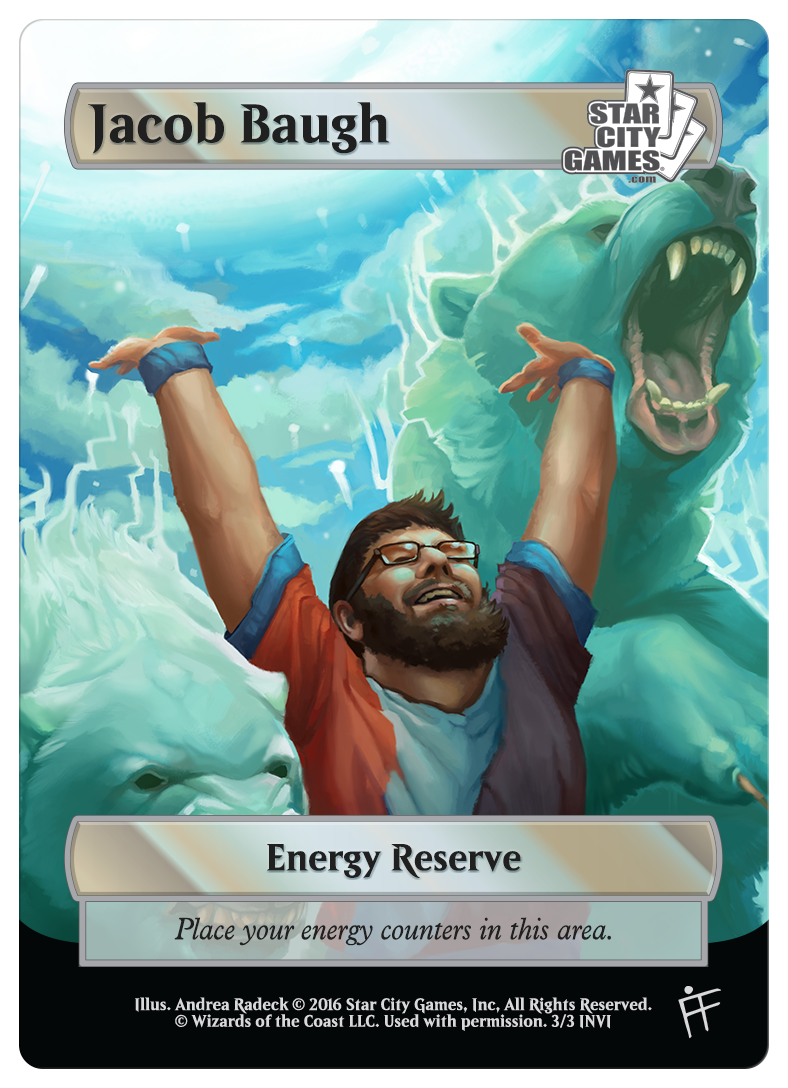 Roanoke Open
Didn't qualify for the Season One Invitational Main Event but are looking to get Season Two of the SCG Tour® off to a good start? The Modern format Roanoke Open is just the event for you! Just like any other Open, the Roanoke Open is a two-day tournament with nine rounds on Saturday, six more on Sunday for those who make the Day Two cut, and eventually someone will be walking out of the Berglund Special Events Center with $5,000, 35 SCG points, and these are awesome registration rewards (which, of course, everyone receives for entering the tournament)!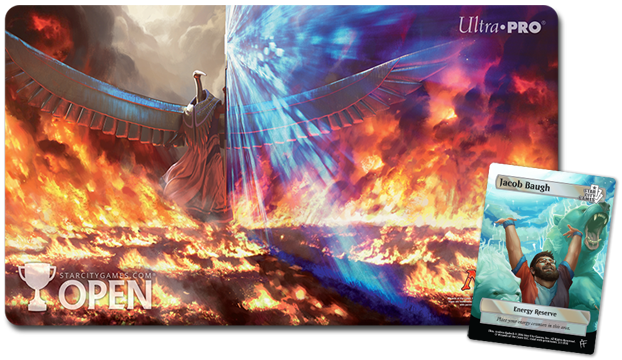 Roanoke Classics
Still jonesing for more Magic? Not a problem at all! On Sunday, we've got *two* different Classics for players to play in: Modern and Standard. For those looking for more Modern action, we've got these awesome rewards just for playing!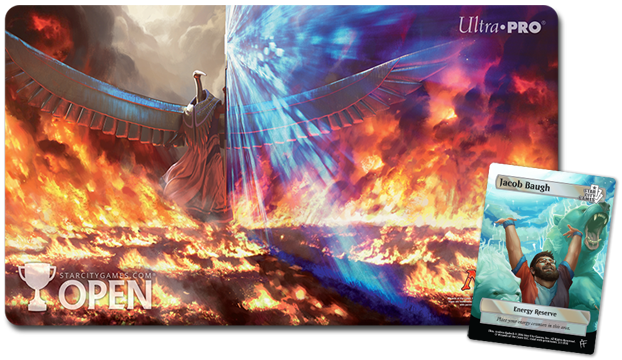 And for those excited to play Standard with Aetherworks Marvel out of the picture, you'll be receiving some cool stuff as well!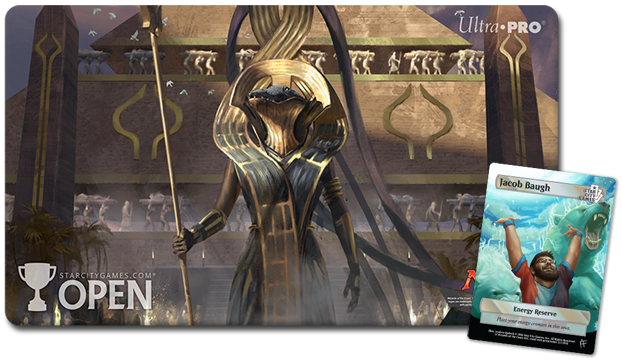 Three-Day Infinite Challenge
If you're more interested in playing as many matches of Magic as possible, our Three-Day Infinite Challenge option is just what you're looking for! We'll be hosting Challenge events all weekend long across numerous formats (including Sealed!) for you to pick and choose from, so find what events work for your schedule and battle until you can battle no more! But don't forget that you get these!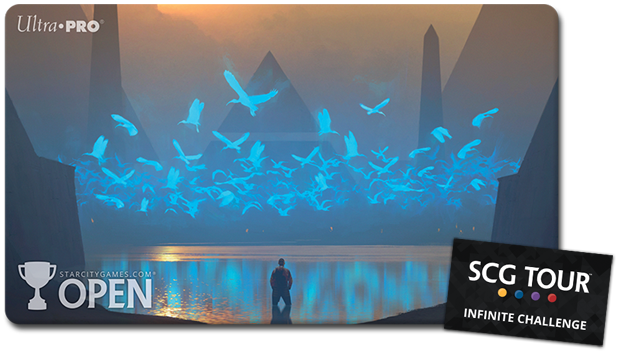 Two-Day Infinite Challenge
Don't have three days to spare to play Magic until infinity? Completely understandable, and we're more than happy to accommodate you! Our Two-Day Infinite Challenge option lets you play as many Challenge events across numerous formats (including Sealed!) as you can handle. And you'll get these cool things just for coming!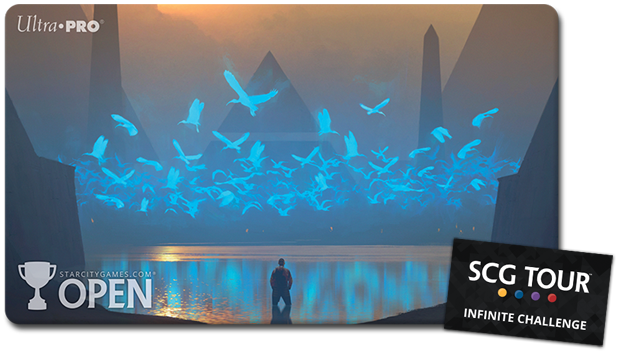 Ultimate Commander
If playing with 100-card decks is your cup of tea, we've got that covered as well. Many of you are familiar with our Command Zone at Grand Prix previously, but with a little help from the awesome people over at Ultimate Guard, we've once again transformed the Command Zone into a place where you can become the Ultimate Commander! Check out all the sweet swag you get for selecting this option!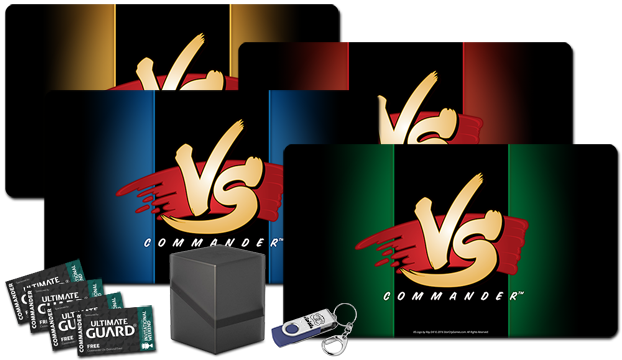 What Tomorrow Brings
Now that you know your options and what registration rewards come along with each during your stay in Roanoke, it's time to move on to the special guests we'll have in town. Tomorrow I'll be introducing you to our Guest of Honor, Rob Alexander, and the other artists who will be side by side with him all weekend long, as well as how you can take a picture with a real life version of Tireless Tracker! See ya then!
Previous Season One Invitational Blogs
Countdown To The Season One SCG Invitational: 4 Days Out!