Season One of the SCG Tour® culminates this weekend with the first Invitational in Roanoke, bringing the marquee event of the tour home to the Star City itself. Along with a new location for the invite-only tournament, the Invitational boasts an improved prize pool of $100,000 with $20,000 going to the champion. On top of the money, the winner earns an invite to the Pro Tour and a custom-made token by StarCityGames.com® featuring their likeness.
Wide-Open Formats
The Invitational will showcase Modern and Standard this weekend, leading off with Modern for the first four rounds of each day, followed by four rounds of Standard, leading to a Modern Top 8 on Sunday. Modern has never been healthier than it is in its current form, with a plethora of top decks and a long list of viable rogue strategies. The format slowed down a beat after the banning of Gitaxian Probe, leaving fewer turn 3 kills in the format and allowing more interaction across the board. While Grixis Death's Shadow is the frontrunner of the format, archetypes categorized as midrange, combo, aggro, ramp, and prison all have decks putting up results recently. Between Opens and Grand Prix in the past month, Grixis Death's Shadow, Eldrazi Tron, B/W Eldrazi, and Affinity have all claimed a trophy.
With a diverse Modern metagame, the Invitational will also offer the first view of Standard without Aetherworks Marvel. After a dominant display from Temur Aetherworks following the banning of Felidar Guardian, the Standard format is finally free from the top deck threatening a turn 4 win. What will the metagame look like after a third wave of bans? The Magic Online results have shown success returning to Mardu Vehicles, B/G Energy, Mono-Black Zombies, Temur Energy, and U/R Control, while new strategies like Mono-Red Eldrazi and Metalwork Colossus builds also put up 5-0 records in competitive Leagues. The Invitational will be the only event to have this version of Standard on camera before Hour of Devastation enters the format for the Cincinnati Standard Open on July 15-16.
Players to Watch
Catch up on five players coming into this weekend who have been doing a whole lot of winning.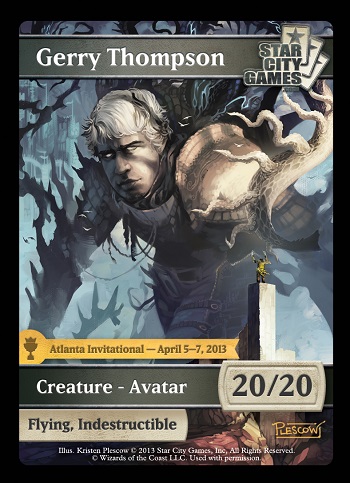 It's tough to talk about Invitational success without mentioning Gerry Thompson. The Pro Tour Amonkhet champion holds the record for most Invitational Top 8s (seven) and has two titles to his name. To go along with his ability to crush mixed-format events, Thompson has plenty of experience with Death's Shadow in Modern. A few months before winning the last Pro Tour, Thompson made Top 4 of Grand Prix Vancouver with Jund Death's Shadow. With the archetype shifting toward the Grixis build, it only makes sense that Thompson will be right at home piloting the best deck in the format. New Standard format or not, Thompson is one of the most dangerous players in the Invitational field.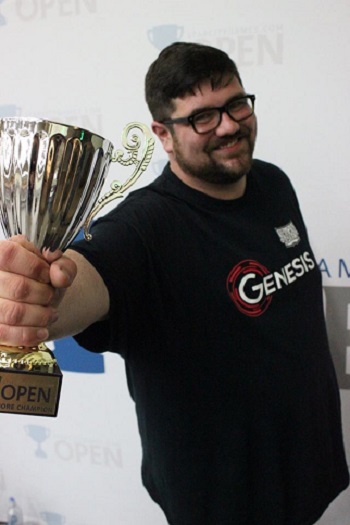 Few players have done more winning in the past month than Brad Nelson. After debating whether he wanted to play or not, Nelson attended the Baltimore Modern Open and won his third Open trophy with Grixis Death's Shadow. That win wasn't enough for Nelson, leading him to one-up his performance in Baltimore a weekend later by not dropping a single match at the Standard Grand Prix in Omaha. While Nelson has cooled off a bit following his back-to-back wins, he's still a player to watch when he's motivated. Nelson already has one Invitational title, but he's looking to join Tom Ross and Gerry Thompson as two-time Invitational champions.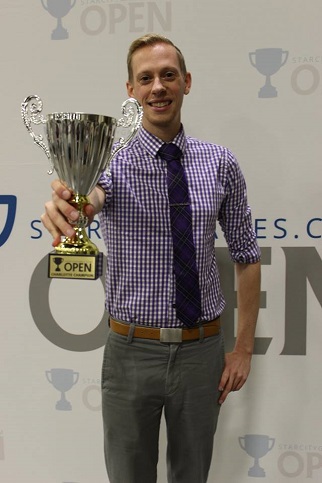 If the Invitational were only Modern, you could probably pencil Todd Stevens into the Top 8 right now. The best-dressed player on the SCG Tour® has made the elimination rounds of the last three Modern Opens (not including his Team Open Top 8 where he was the Modern pilot) and took home his first trophy a couple of weeks ago in Charlotte with Eldrazi Tron. Stevens went from a relative unknown in 2015, to a Players' Championship competitor in 2016, to the SCG Tour®'s most successful player in the first half of 2017. In ten Opens this year, Stevens made four Top 8s (one win) and won a Standard Classic. The only thing missing from Stevens's resume is Invitational success. Can the newest member of the VS. Video crew secure his first Invitational Top 8 this weekend?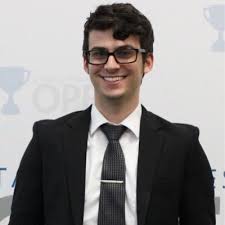 The only player to push Stevens as the best player in the first half of the year could be his friend and teammate, Brennan DeCandio. DeCandio won back-to-back Opens as the season started, though the first was technically in 2016, making him the third player in SCG Tour® history to do so. With three Open Top 8s in 2017, all in Standard, DeCandio is poised to do well with some sort of black and green Delirium deck after the banning of Aetherworks Marvel. DeCandio has stuck to playing Grim Flayers and friends whether the format was warped or not. One of his Top 8s is shared with Stevens and Tannon Grace at the Team Constructed Open in Louisville, but in the final event of Season One, DeCandio will be looking to take the top spot from Stevens.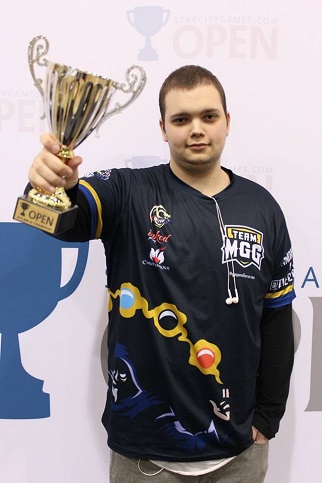 Andrew Jessup
Andrew Jessup might be soft-spoken, but he likes to let his playing do the talking. The Team MGG player has had a great first half of 2017, including a Standard, Modern, and Legacy Open Top 8, his first Open win in Atlanta on Amonkhet release weekend, and a Magic Online PTQ victory. Of his last four Opens, Jessup made the Top 8 of three of them, winning one and losing to the eventual champion in the other two. Now Jessup is looking to find his first success at an Invitational, something that can only escape him for so long. While Jessup tends to be a "play the best deck" type of player, Team MGG will have to figure out what that is for the new Standard format.
Coverage
Catch all the action from this weekend's Invitational starting at 11:30 a.m. ET on Friday at twitch.tv/SCGTour as it all kicks off with a pregame show. Join Cedric Phillips, Craig Krempels, Matthias Hunt, and Ryan Overturf in the booth for all sixteen Swiss rounds of Swiss split between Friday and Saturday (9 a.m. ET). Catch the Top 8 starting at 10 a.m. ET on Sunday for best-three-out-of-five matches to see who will become the latest Invitational champion. As always, I'll be in the sideboard filming Deck Techs, interviews, and more all weekend long.