The next event on the #SCGTOUR is only days away. Many of you out there are looking to #SCGCIN as a way to begin understanding the new landscape after Hour of Devastation, but a select few are currently hard at work trying to win it. I normally find the time after a set releases to be extremely fun while I explore all the possibilities, but right now I'm completely stressed out.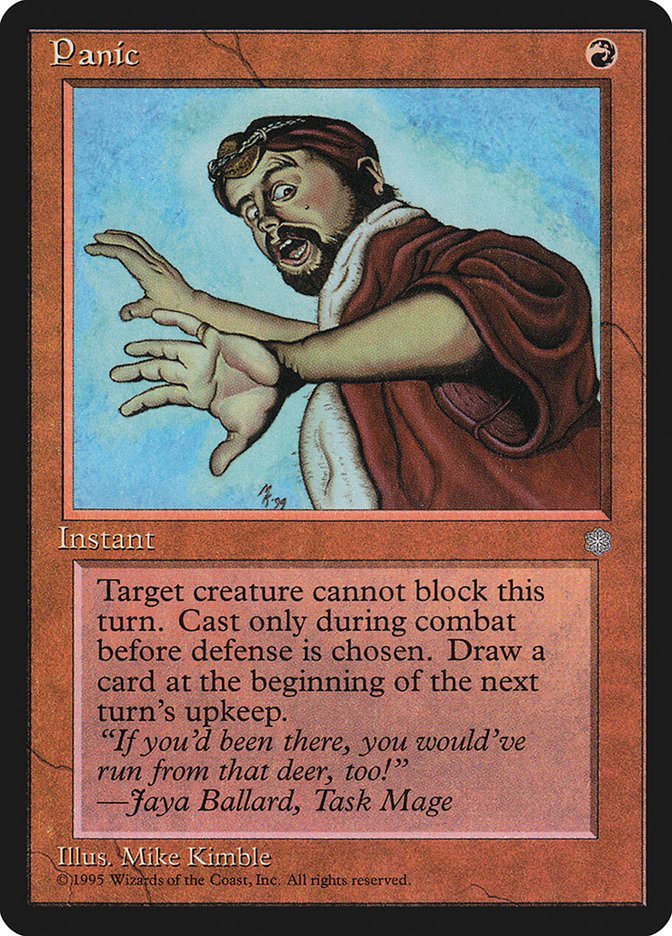 There are many reasons why that may be, but if I had to pick, I'd say it's due to not having a clue what's going on in Standard. Seriously, like at all! I'm the guy that people go to for advice on the format, and as of right now I'm completely lost.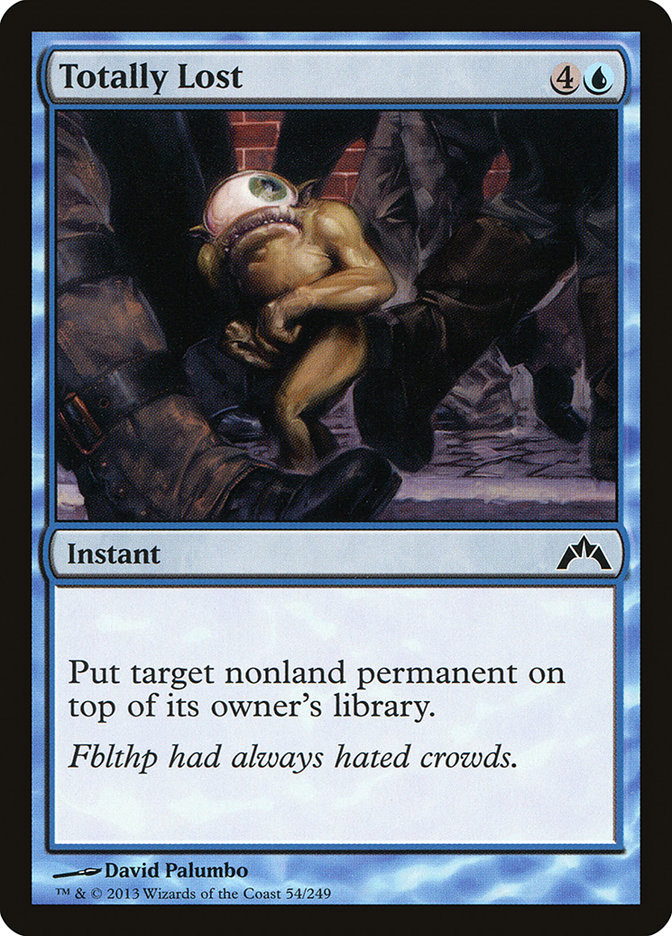 Clearly that's not the tone I'm trying to set for this entire article, but making the point is important. Magic's difficult, and sometimes there's no way of telling what's what. As of right now many potential strategies are floating around, but I have zero data to go on. Everything's in flux, as you see authors all over the internet talk about such a high volume of differing strategies they think are good.
We've got Gerry Thompson talking about graveyard shenanigans like it's Modern or something, Tom "The Boss" Ross writing about how you can get milled out as early as turn 5, Ross Merriam horsing around, and a few out there saying Ulamog, the Ceaseless Hunger isn't going anywhere. To top it off, we still have no way of knowing if Mardu Vehicles, Zombies, and U/W Monument are going anywhere.
How am I supposed to give you direction when I don't know which way I'm standing?
Let's start by talking about the biggest distraction in the format.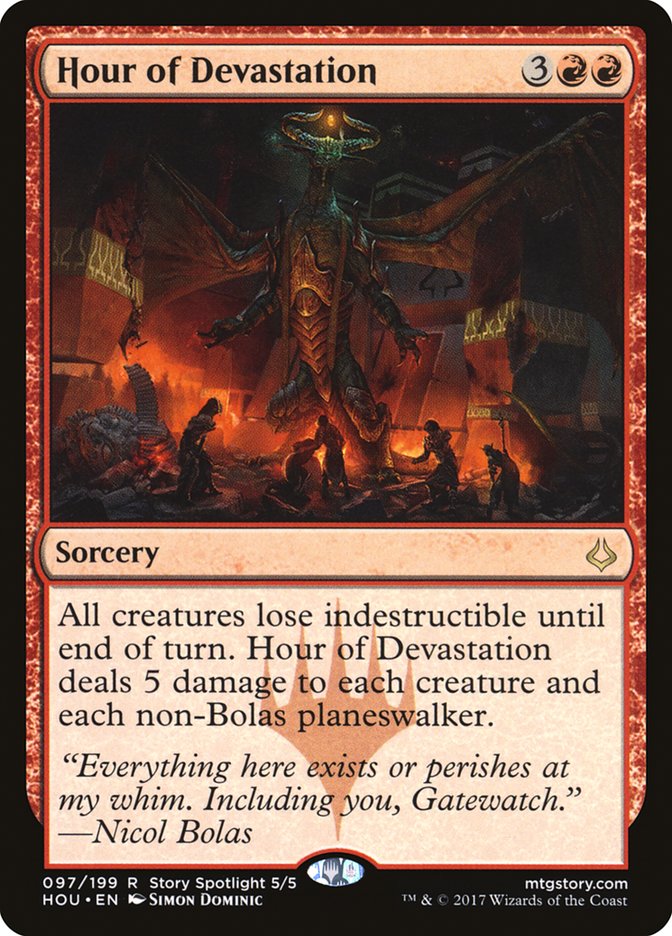 The set's hallmark card was widely praised when it was first revealed. Finally the format has an answer to Gideon, Ally of Zendikar in sweeper form. Not only that, but Archangel Avacyn can't even swoop in and save the day. This card was meant to mean business, and we fell in line.
But is this card actually going to change the makeup of Standard?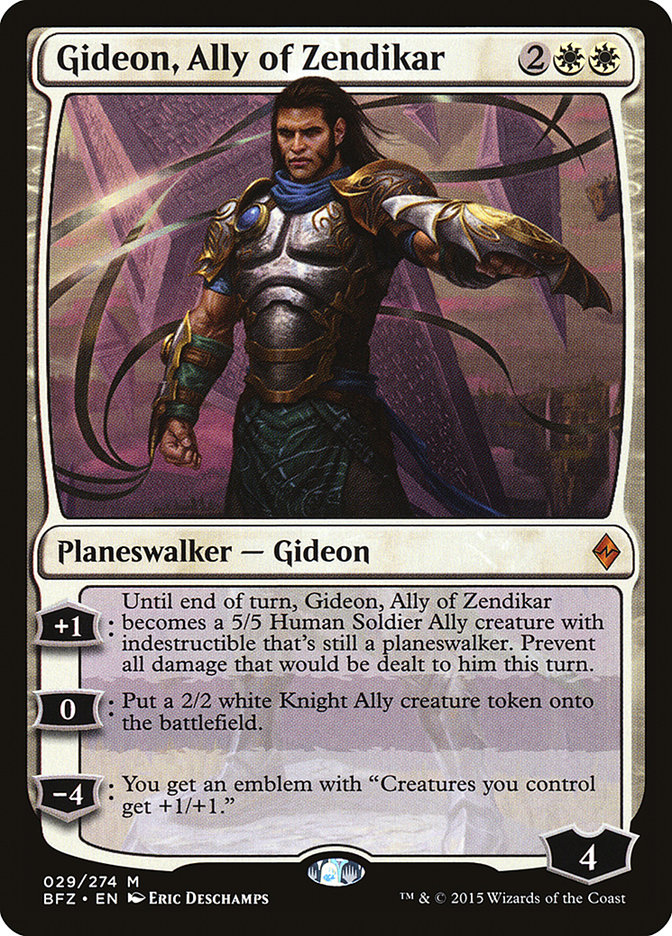 First of all, there aren't really that many Gideon, Ally of Zendikar decks left. As of right now, the only deck known to play Gideon, Ally of Zendikar is Mardu Vehicles. Outside of that, we "know" the card will be playable against Mono-Black Zombies and U/W Monument, but how good is it actually going to be? Both decks are designed to get hit by sweepers at this point, making them only efficient when backed by a clock. Hour of Devastation doesn't leave much in its wake, meaning that this card will most likely be used in a deck not trying to micro-manage a battlefield. Sure, it will be good against Mardu Vehicles when they just freshly tapped out for Gideon, Ally of Zendikar, but outside of that, I just don't see this card doing what we initially expected it to do. Scrapheap Scrounger and Vehicles still exist, making this five-mana sweeper need additional support.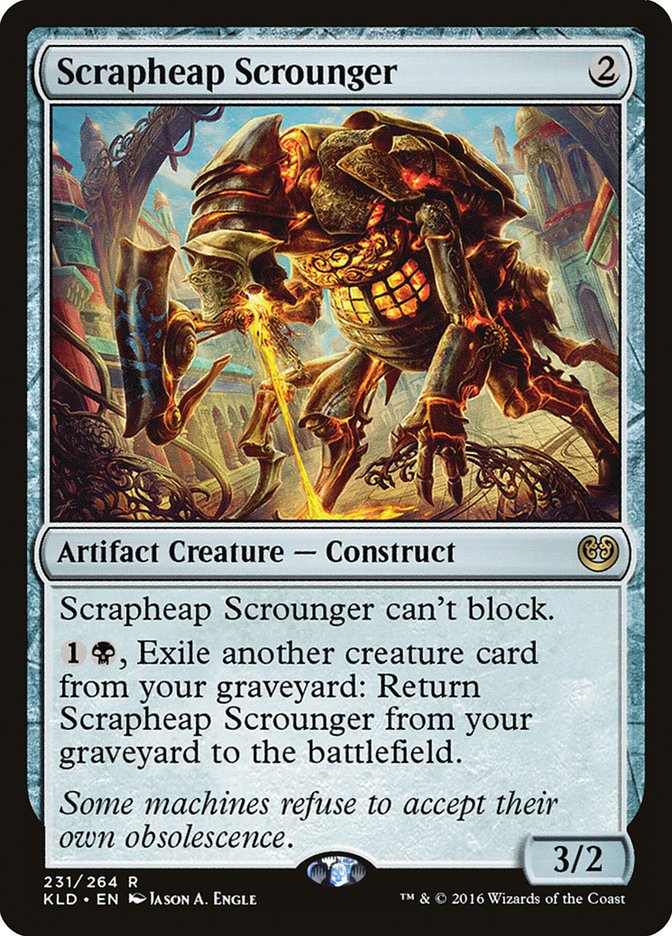 Also, if this card will see play, where? U/R Control is a great guess as I do believe that deck will play a few copies, but anywhere else? G/R Ramp is a deck many are talking about, but this card competes with the Hour of Promise as a five-drop. I don't really think a ramp deck can afford to play that many expensive cards when they also intend to top off at Ulamog, the Ceaseless Hunger. My guess is we will see them playing with Sweltering Suns and Abrade instead of Hour of Devastation. They may have it in the sideboard for when they do face Gideon, Ally of Zendikar, but it just doesn't seem like a smart maindeck choice to me.
Last, the card just seems bad against Elder Deep-Fiend strategies that I do believe will take up a decent chunk of the metagame. With all things considered, this card just doesn't seem like it will live up to the hype.
Speaking of Elder Deep-Fiend, how good are these decks going to be?
Kozilek's Return does seem poised for a good run in Standard once again, and these Prized Amalgam strategies just got Champion of Wits as their new toy for consistency. It's difficult to say whether these decks are going to be good or bad as of right now, but the real question to ask yourself is if they should be respected for SCG Cincinnati. Crook of Condemnation is a real card against these decks, but at the same time it's extremely narrow. It's been a long time since we had cards like this for sideboards, so knowing whether we should use them is rather interesting.
One thing that's a boon for these strategies is they utilize Fevered Visions extremely well, which is also an amazing card against controlling strategies. I'd be shocked if control variants aren't widely played this weekend as they've been the most suppressed as of late making those who enjoy them crave the feeling of controlling their opponent's once more.
Now, if these predictions are correct, what's wrong with Mardu? Is the deck only bad when we fear Abrade and Hour of Devastation, or are those fears actually merited? It wouldn't be the first time people thought this deck was finally pushed out of the metagame, only to lose to it the very next weekend. To truly figure out if Mardu is a bad choice, we must first look to see why the deck would be bad.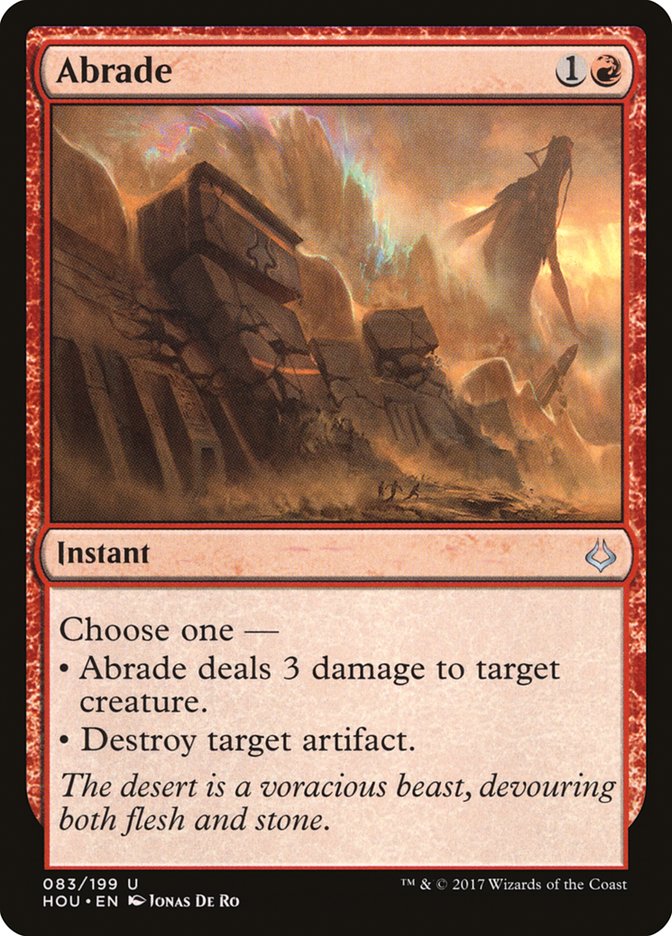 There's no denying that Abrade is a great removal spell against both Mardu Vehicles and U/W Monument, but who's actually going to play it? Temur Energy decks will most likely rely on Harnessed Lightning as their removal spell of choice, maybe playing one or two copies to supplement their removal suite. G/R Ramp might play it over Harnessed Lightning, but we aren't even sure that's a real deck at this point. U/R Control will for sure be casting this card, but Vehicles aren't even good against them anyway. Who cares if they now have a more efficient way of killing a card you regularly sideboard out a few copies of anyway?
If anything, Mardu Vehicles only lost some ground against U/R Control. That might be catastrophic; it might not be. The matchup was always in Mardu Vehicles favor in the past, and I'm pretty sure a more dedicated sideboard for the matchup could swing things around. I'm pretty sure an outdated list would get manhandled by a U/R Control deck with both Abrade and Hour of Devastation, but that's only if you choose to ignore the matchup. I'm pretty sure some hand disruption and card advantage like Painful Truths could once against swing the matchup in Mardu Vehicle's favor.
This might not be true, but deep down I believe it is. If that's the case, then Mardu Vehicles needs a facelift.
Creatures (19)
Planeswalkers (4)
Lands (24)
Spells (13) Abrade actually solves a lot of Mardu's problems as well. Before it, the deck had to rely on Release the Gremlins and Anguished Unmaking as its sole sources of artifact removal. Why can't it improve its removal along with the rest of the metagame? Abrade doesn't completely replace Fatal Push, since it's not even close to as efficient as that removal spell is against early rushes, but it does supplement the maindeck quite nicely. One thing that's interesting is how Abrade will force the mirror to evolve, since Vehicles were the main way to defeat opposing Gideon, Ally of Zendikar, but that's a conversation for another time.
This sure isn't as exciting as many of the things others are talking about, but that doesn't make it worse. New isn't always better when it comes to Magic, and that's especially true when the eighth set is coming into Standard. Hour of Devastation has big shoes to fill. Not saying it won't, but simply stating it's not certain.
It's especially not true when it comes to Mono-Black Zombies. A deck that hasn't been getting much airtime as of late, and I'm not really sure why. The deck won the last Pro Tour and from then on was constantly respected. A deck as linear as Mono-Black Zombies will be beaten when a player dedicates enough slots to do so, but that doesn't seem to be the case right now. Sure, there are decks out there that have sweepers, but the most crucial one is long gone from the metagame.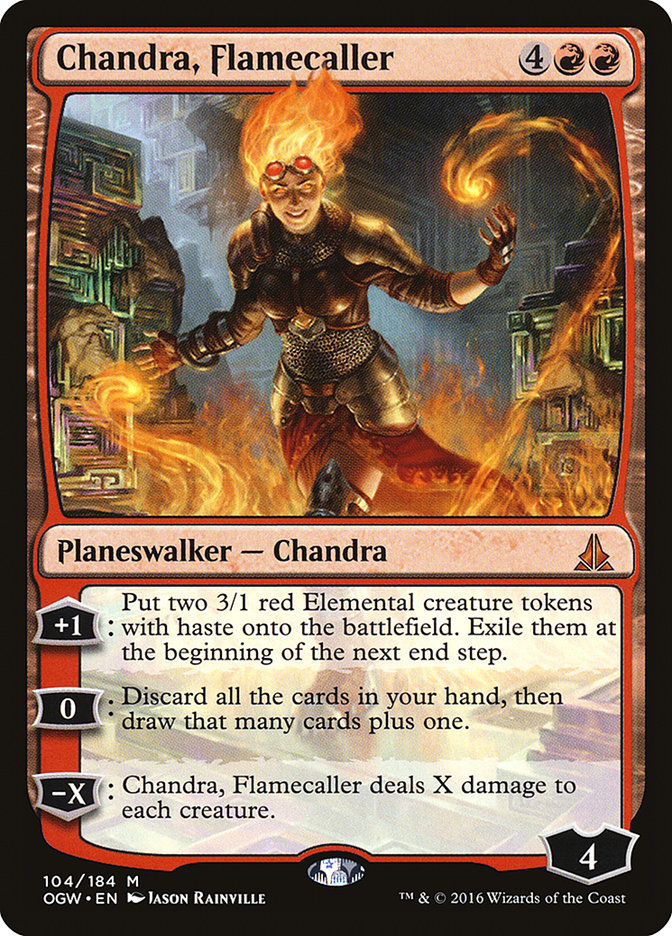 Hour of Devastation has seemed to replace this "Zombie-hoser," and I don't know if anyone's aware that Zombies don't really care about this card. Sure it's good against them, and maybe great alongside the rest of U/R Control, but that matchup's already terrible. Abrade is potentially scaring away the artifacts while replacing Magma Spray, and Hour of Devastation is scaring away the decks that would play Chandra, Flamecaller. Mono-Black Zombies might just be a great choice once again!
Creatures (24)
Lands (24)
Spells (12) As you can see the sideboard has been streamlined for the expected metagame. There should be very few planeswalkers running around, making Never // Return a wasted slot, but also the uptick in Elder Deep-Fiends make Murder a spell you can cast once again. After that, the sideboard is hyper-focused on trying to even the score against U/R Control, but in all honesty you should accept losing to this matchup a time or two in any event you go to.
Mono-Black Zombies is my frontrunner right now for SCG Cincinnati for all the points expressed throughout the article. It seems like Hour of Devastation has created many distractions thus far, but it's important to understand that not all of them will come to fruition. Everyone wants to show up to an event with a new busted strategy and win it all, but that doesn't happen as often as everyone would hope. A much more tried-and-true strategy is to identify what's being ignored and go from there. From there you have to identify what's to come and develop a sideboard that's ready for anything but not everything. It might sound boring, but Mono-Black Zombies is that deck for me right now. If my testing doesn't go the way I want it to, then Mardu Vehicles would be my choice.
Now, I'm very confident that there's something out there that's going to blow my mind, but I don't believe it would be me who finds it. I'd much rather stay close to the chest in the first event of a new set and get blown away by the new thing than throw away an entire event on a misbuilt amalgamation. That's just me, though. The real question is, what are you going to do?
Hall of Fame
Before I wrap things up this week, I thought it would be a nice idea to talk about my Hall of Fame ballot. I normally just submit it without turning it into a public spectacle, but this year's a bit different. For the first time ever it hits close to home in more ways than one. I've been playing professional Magic for close to eight years now, but for some reason I've always been able to separate myself from the voting process. I mean, I've played many of the players I'm potentially voting for, but it's always been easy to separate myself from that. Only going back on that information objectively to make a better decision. This year's more emotional though, and voting was not only exhilarating, but also excruciating. Let me explain.
For starters, Josh Utter-Leyton is the slam-dunk nominee. He's a five-time Pro Tour Top 8 competitor, a Player of the Year, but also one of my oldest friends in the game. Before I was even on the Pro Tour, I stayed with him and my brother Corey Baumeister in Hollywood when they were qualified for the Pro Tour. Back then, my brother needed a chaperone, and my dad sent me since, ya know, I love the game. Until then, Josh was simply just Wrapter, a close Magic Online friend of mine. I never thought that our meeting would blossom into anything at the time, but from there on Josh and I became very close. We both started playing Pro Tours consistently the next year and also joined Team CFB together. For three years I traveled the world with him, sharing many memories I'll cherish forever.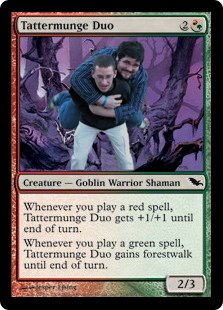 After that I left the team, and since then we haven't been that close per se, but we always give each other a giant hug whenever we first see each other at an event. He's a man I respect on and off the battlefield, and it warms my heart so much to get to vote for him to become apart of Magic's elite.
Seeing him get into the Hall of Fame is going to make me so happy, but thinking about it does put some strain on me. I too want to make it into the Hall of Fame, more than I probably should. Not even for the perks, but simply for the accomplishment. I'm pretty sure that's why most players on the cusp want it, but I thought I'd state it anyway. I've dedicated a ton of myself to succeeding on Magic's greatest stage. Sweat, tears, and even one time blood have been sunk into this game. No matter how much I want it, though, I don't think I'll currently get in with my resume.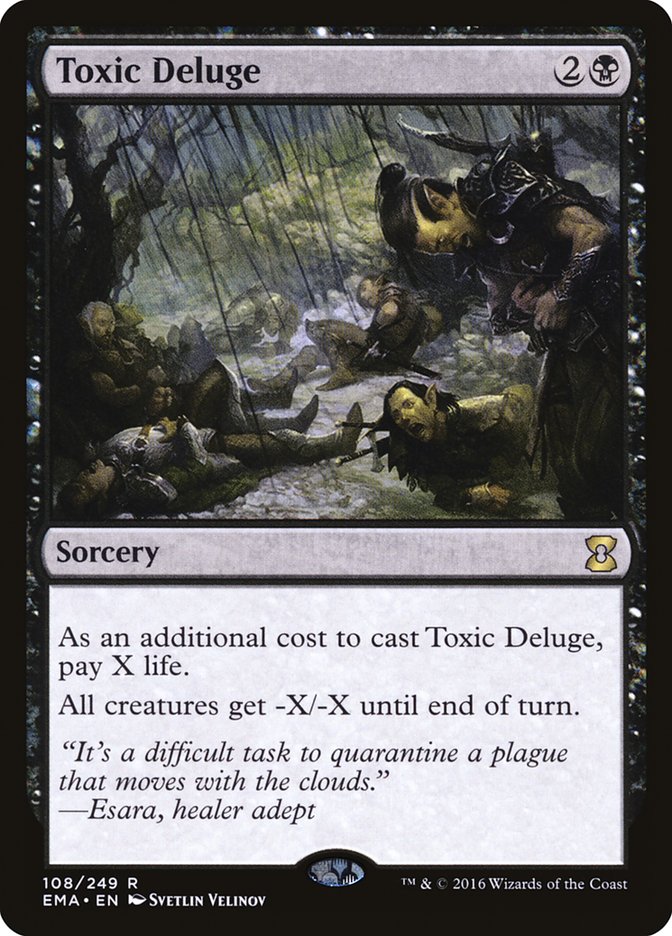 Now I'm not saying this to get pity for next year, or for a flood of comments telling me how good I am. I got that praise in 2010 and learned quickly that external validation is toxic. I say this because I finally get how important it is to those who I'm voting for. I've always thought of it so objectively, but for the first time I can understand the stress that these players must go through each, and every year for their careers to be laid out on display as our community dissects them one by one. It'll finally be my turn next year, and I'm mortified.
This is why selecting the rest of my ballot was so difficult this year. For the first time I had a more humanitarian approach to the process. It became convoluted, and I couldn't tell if I was voting for those who I believed deserved it, or simply just justifying them so I could rest more easily. I even plunged into selfish thoughts about how a vote one way or another could gain/lose me a vote the following year. Seriously, it got pretty messed-up in my head this past week.
Ultimately, I decided to just write about my ballot for the first time and ignore all the paranoia that comes with being on the ballot yourself, since that's the fairest thing you can do. It was tough to once again become objective, but I believe I got it right, even though I know I'll catch some heat.
2. Martin Juza
Martin Juza is also a longtime friend of mine, but me voting for him isn't bias. He's been a staple competitor on the Pro Tour since I knew about it, and is still proving himself to this day. He may only have three Pro Tour Top 8s, but 26 Grand Prix Top 8s back them up. Just when you think he's on the decline, he accumulates a couple more to make you remember just how impressive he is at this game. I don't put Martin Juza up there with the all-time greats, but that doesn't mean he doesn't deserve this title. He's Hall of Fame caliber to anyone who understands the game at the highest level.
Marijn Lybaert is the last person on my ballot. That will undoubtedly come to a shock to anyone who's researched this extensively, since his resume almost mirrors Mark Herberholz's. There is no bias I'm aware of, since I've only interacted with either of them a handful of times each. My reasoning is rather simple. Both of these players have four Top 8s, which is the Magic number, but have no depth past that. They both didn't play for that long, which does make those four Top 8s even more impressive, but that's just not enough for me.
What separates these players, in my opinion, is the fact that Marijn continues to impact the game in other ways, while Mark doesn't. Even today Marijn can be found doing commentary for European Grand Prix, and I've heard from credible sources that he's done a lot for the Belgian Magic community. Contributions to the game outside of accomplishments is something Wizards has stated to respect, and so shall I.
I felt like I needed to justify why I didn't vote for Mark Herberholz, but outside of that, I'd rather not get into why I didn't vote for anyone else. I assume those individuals don't want to hear my reasonings, as I won't want to hear why people aren't voting for me next year.
I really need to Top 8 another Pro Tour soon…