Today, I'd like to take a look at the green cards of Hour of Devastation. The set has wasted no time having an impact, and a couple of the green cards are among the most important in the set.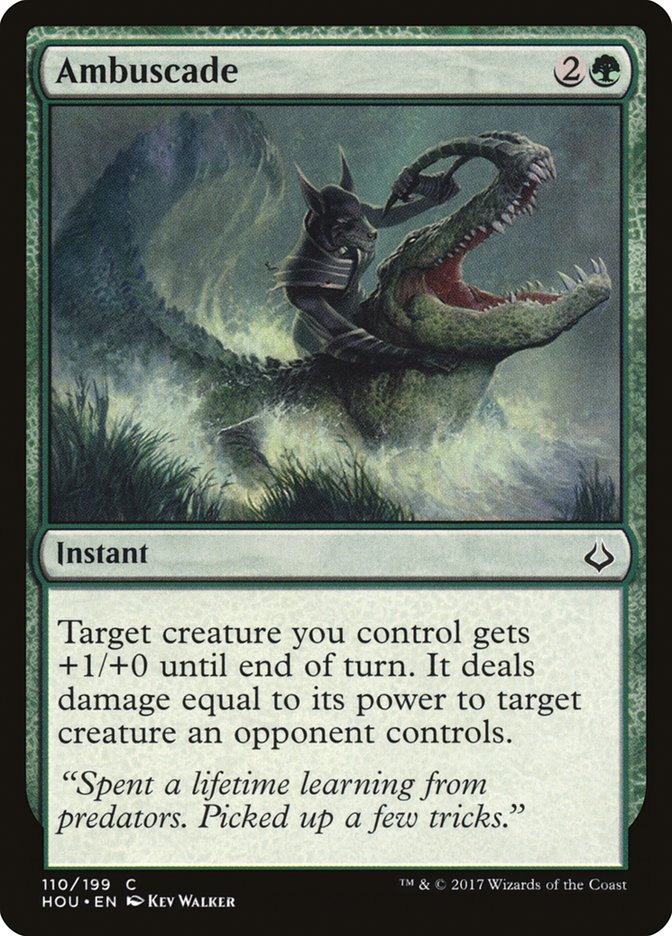 Some day, they are going to make one of these that is tournament-viable.
That day is not today.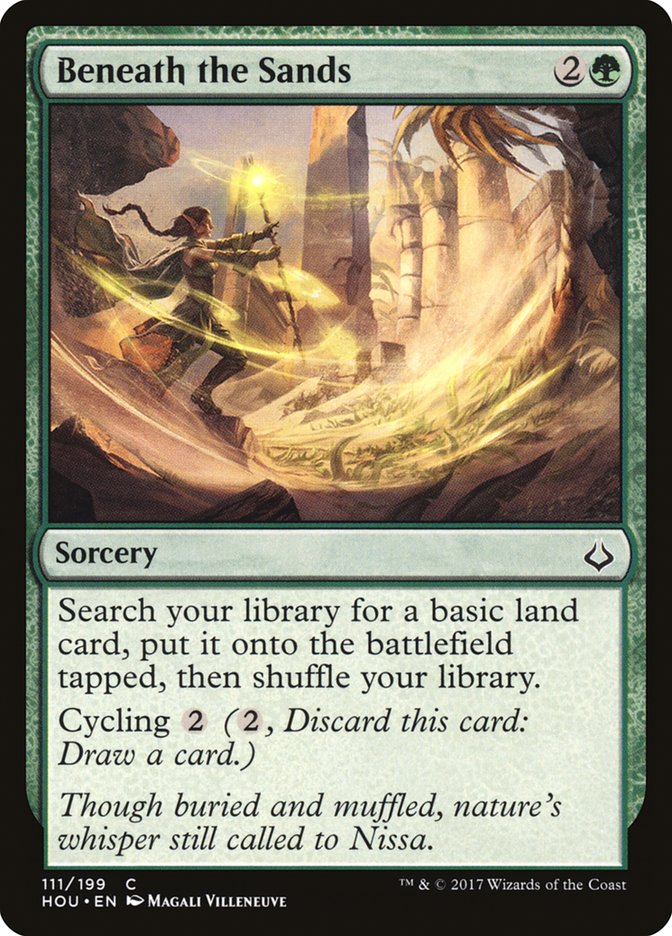 As best I can tell, Beneath the Sands has two primary archetypes it can go in. The first are New Perspectives decks. Regardless of what colors you're playing, Beneath the Sands is color-fixing, ramping, and a "cycling land" for your engine. It's a decent draw early, speeding you up and adding consistency. It's like everything else, later, when you're just looking to cycle. It does cycle for two instead of one, but if you're looking to New Perspectives anyway, that's not the biggest deal.