Another Pro Tour has come and gone, and it's left everyone seeing red.
So it's sorta like I predicted, right?
Right?
...can't a humble Magic writer at least get some partial credit?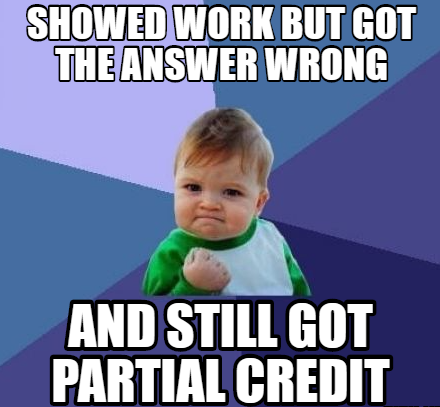 Last week, I gave my predictions for how Pro Tour Hour of Devastation would shake out, and while I wasn't as accurate as I was with Pro Tour Amonkhet, they still came out pretty well overall. Before we get into four Hour of Devastation cards likely to impact #SCGNY, let's take a peek and see how we did.
Sometimes figuring out why you were wrong is more important than being right!
Prediction One: Mono-Red Aggro will be the "Level 0" deck of the Pro Tour.
Partial Credit!
If you had read my article last week, Pro Tour Hour of Devastation should not have been much of a surprise to you. However, while I thought Ramunap Red would be all over the place at the Pro Tour, I also thought that I was going to have a pretty bad weekend. Anyone who needed to know about it knew about it and had at least two weeks to figure out how to beat it – usually Ramunap Red isn't that hard to beat if you know about it and are trying.
Creatures (26)
Planeswalkers (2)
Lands (24)
Spells (8) I am still in disbelief that many of the major teams ended up just playing the deck, with a large amount of the game's top players just slinging Shocks and eternalizing Earthshaker Khenra. My disbelief is furthered by the fact that zero Mono-Red Aggro decks made the Top 8 of the Magic Online PTQ last Saturday, further cementing the fact that the deck is beatable if you try.
Either way, I'm taking partial credit for this one.
Prediction Two: There will be at least one Cryptolith Rite deck in the Top 8.
Incorrect!
Unfortunately this prediction was pretty closely tied to my first one and ended up being a huge swing and a miss. With most players just opting to play Ramunap Red, not many players were on the plan of "trying to beat it" like I had expected.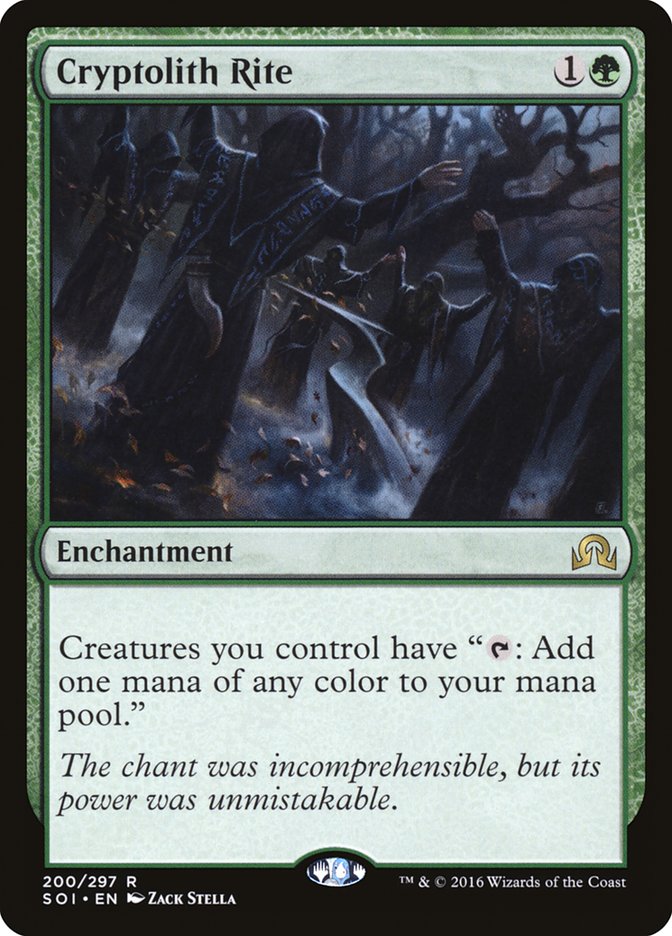 I still think one could build a very solid Cryptolith Rite deck that would have an outstanding Ramunap Red matchup, but that one is going to have to wait for the next Standard Open for me to start work on.
Prediction Three: There will be zero copies of God-Pharaoh's Gift in the Top 8.
Correct!
Thankfully, being wrong about Ramunap Red meant there was no room for other decks in the Top 8 anyway!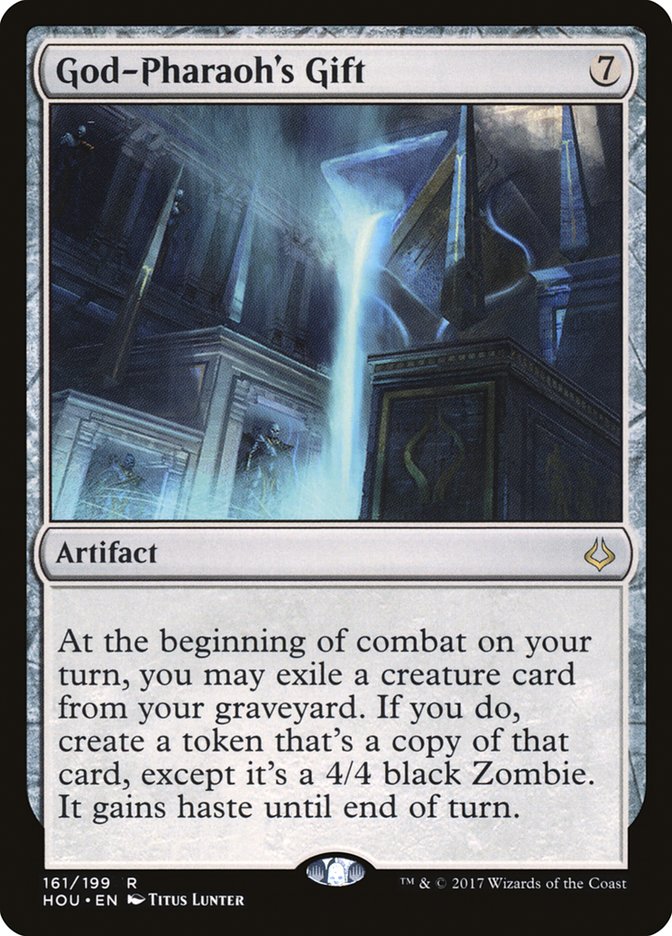 Kidding aside, U/W God-Pharaoh's Gift was mostly held in check at Pro Tour Hour of Devastation, just as I expected. With Abrade everywhere, random Scavenger Grounds floating around, and very aggressive beats coming from most decks, UW God-Pharaoh's Gift's end game never had time to set up.
The card is still very powerful, and if the format slows down and stops being so Abrade-centric, I expect it to show up again.
Prediction Four: Torrential Gearhulk-based control decks will be a non-factor.
Correct!
The facts are in, and U/R Control really just doesn't beat anything. This is a chorus I hear from all sorts of different Magic players online, in person, and in articles.
As a control player myself who would love nothing more than to sleeve up some copies of Torrential Gearhulk and three-mana counterspells, it is unfortunate, but facts are facts. Control is not in a good place right now.
Prediction Five: Andrew Jessup will make the Top 8 of the Pro Tour.
Incorrect!
Okay, I may have gone a little "hot take" on this one. Even the best players in the world can go years between Pro Tour Top 8s, so calling a shot for a single player to make Top 8 of a Pro Tour is pretty outlandish. However, the basic concept was that I thought Andrew was going to have an excellent first Pro Tour.
This started out true, as he rattled off an impressive 6-2 on Day 1. After 2-1ing the first draft on Day 2, Andrew sat at a very comfortable 39th place overall and had a really good chance to doing some serious damage. Unfortunately, Pro Tours are very difficult and there were no more match wins to be had in his final five rounds, leaving him in a disappointing 170th place.
I was obviously a huge underdog with this prediction, but I'm not unhappy I made it.
Overall not too bad, although I must admit I'm still in disbelief of the dominance of Mono-Red Aggro at the Pro Tour.
On to Modern!
With the Pro Tour behind us, it's time to move on to Modern and this week's big event: #SCGNY!
Hour of Devastation hasn't made a huge impact on Modern yet, but it also hasn't really been fully explored either. Modern players often end up playing the same deck for years at a time, so change often comes slowly. However change does come, and being on the precipice of it can be very rewarding.
Here are four Hour of Devastation cards to watch in Modern in the coming weeks.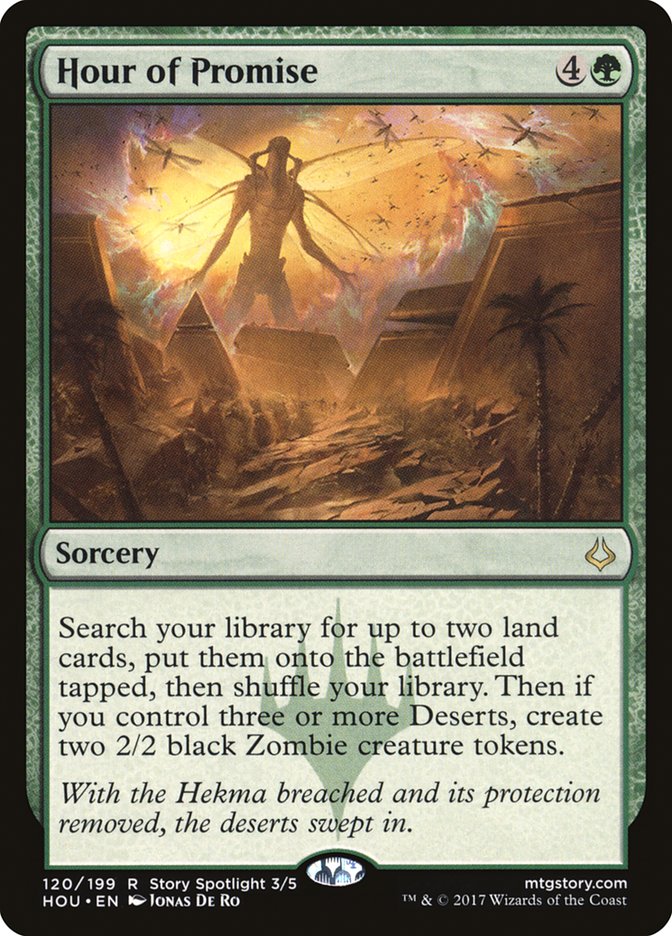 The spell version of Primeval Titan has received a lot of press in Standard, both as a value spell and for its ability to grab a pair of Shrine of the Forsaken Gods to cast an early Ulamog, the Ceaseless Hunger.
However, what about the format that actually has Primeval Titan?
Valakut, the Molten Pinnacle decks line up fairly well against Death's Shadow decks due to their difficulty interacting with Primeval Titan and Valakut itself, but the Valakut deck can run into the same problem that most ramp decks do: drawing too much ramp and no payoff. One Thoughtseize stripping away a Primeval Titan may leave the Valakut player with no payoff at all until they die.
Hour of Promise can be that extra payoff.
Many times, when a Valakut player casts Primeval Titan, it dies on the spot, but they win the game anyway just by making their next few land drops. Hour of Promise provides the same effect, but does so at an earlier stage in the game. Not only is doing things earlier in the game better in general, but it can also throw a wrench in your opponent's plan if they think they are safe until you have six lands for Primeval Titan or seven lands for Scapeshift. It also gives you a really nice nut draw of casting it on turn 3 off a Search for Tomorrow.
A possible sketch: