Welcome back to the Grand Prix Washington DC countdown blog! Yesterday , I did a brief overview of what to expect at Grand Prix Washington DC, but today is when I'll really start diving into things. Grand Prix are massive events with a lot going on at them. From awesome special guests and super-sweet side events to the chance to win an invite to a Pro Tour, a Grand Prix really is whatever you want to make out of it. But in order to make Grand Prix Washington DC a special event for yourself, you need to become more familiar with what your options are!
Main Event Registration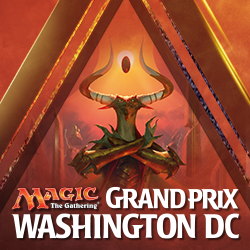 Standard is the main event format at Grand Prix Washington DC, so dig out your most broken deck for your trip to our nation's capital and prepare to do battle! By signing up for a Grand Prix main event, not only are you signing up for the largest open-entry Magic: The Gathering tournament offered worldwide, but you're also signing up for the opportunity to win an invitation to the Pro Tour! Throw in a FOIL Progenitus and our Show Up & Play! Experience, and our Main Event Registration is the perfect option for you!
Anyone wanting to participate in Grand Prix Washington DC's Main Event must register online or on-site by Friday, September 1st at 9pm ET. A publicity waiver is required to play.
Three-Day Infinite Challenge
If you're more interested in playing as many matches of Magic as possible, our Three-Day Infinite Challenge option is just what you're looking for. We'll be hosting Challenge events all weekend long across numerous formats (including Sealed!) for you to pick and choose from, so find what events work for your schedule and battle until you can battle no more. But don't forget that you get these!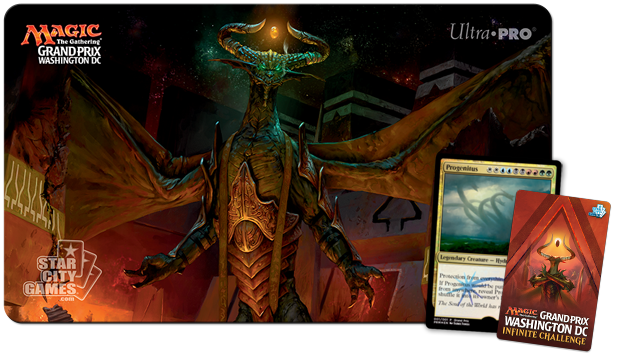 Note: All Friday Challenge side events are also Grand Prix Trials!
One-Day Infinite Challenge
Don't have three days to spare to play Magic until infinity? Completely understandable, and we're more than happy to accommodate you! Our One-Day Infinite Challenge option lets you play as many Challenge events across numerous formats (including Sealed!) as you can handle.
Ultimate Commander
If playing with 100-card decks is your cup of tea, we've got that covered as well. Many of you are familiar with our Command Zone at past Grand Prix, but with a little help from the awesome people over at Ultimate Guard, we've once again transformed the Command Zone into a place where you can become the Ultimate Commander! Check out all the sweet swag you get for selecting this option!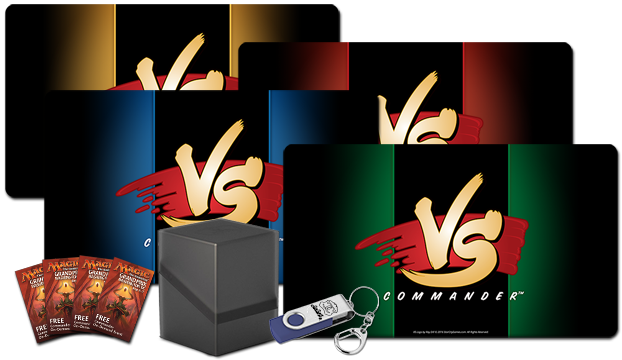 Show Up & Play! Experience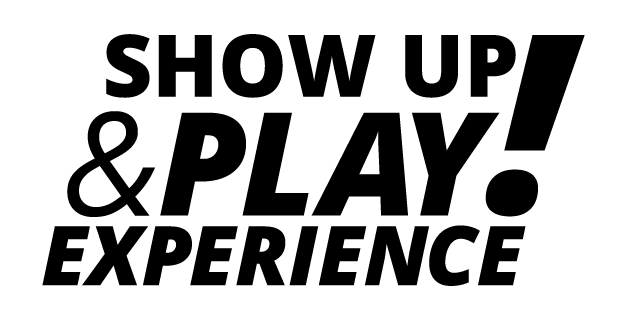 You know what sucks? Long lines. I've never met anyone who likes waiting in a long line and we at StarCityGames.com® don't like long lines either. And thanks to our Show Up & Play! Experience system, not only will players have the opportunity to pick up their Registration Rewards from our Customer Service station, but Main Event participants who have acquired byes for Grand Prix Washington DC will be able to get a little extra sleep on Saturday morning!
All players have the option to submit their decklist online. Note that all decklists must be submitted either online or on-site to Customer Service or the Grand Prix stage by 9am on Saturday.
Players with zero (0) byes will be seated for Round One at 9am where publicity waivers and any physical decklists will be collected. Players with zero (0) byes will receive their Progenitus FOIL promotional card once round one has started.
Players with one (1) bye will submit a publicity waiver and receive their Grand Prix promotional card at a 10am players meeting.
Players with two (2) or three (3) byes may turn in their publicity waiver at our Customer Service station at any time throughout the weekend to receive their Grand Prix promotional card.
What Tomorrow Brings
Now that you know your options and what registration rewards come along with them, we can dive further into the main event. Tomorrow I'll be going over Grand Prix Washington DC's maximum main event seating capacity (that's a mouthful!), the main event schedule for Saturday and Sunday, the main event prizes, and the Pro Points you can earn. See ya then!
Previous Grand Prix Washington DC Blogs