Avast! Ixalan be comin' about!
Pirates are returning to Magic, and as a bonafide landlubber, I can't wait to get me sea legs!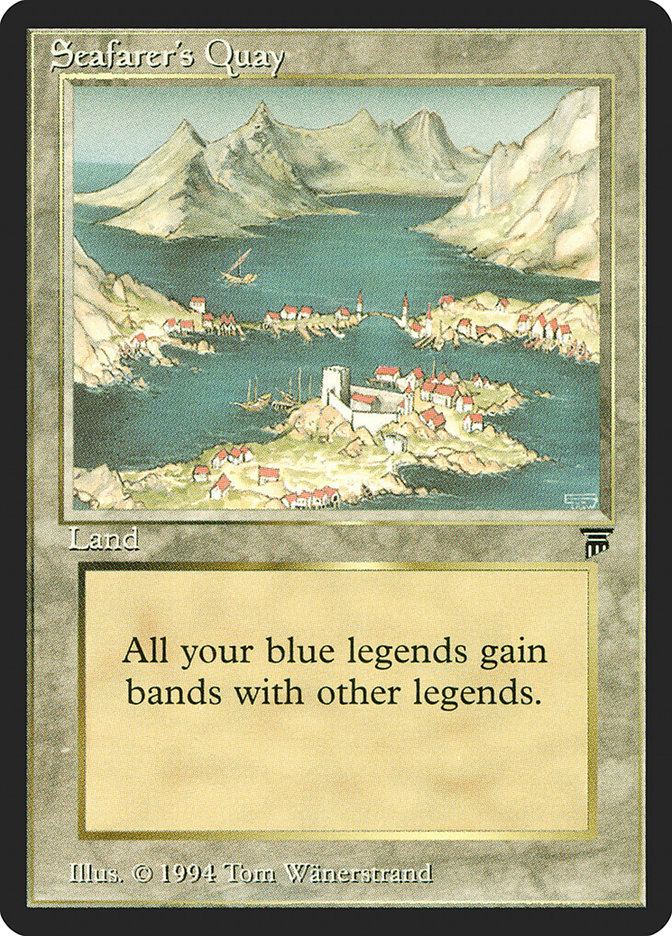 Even just a short distance into preview season, Ixalan is looking like a raucous good time, both from a flavor and gameplay standpoint. The few cards we've seen so far are already a great indicator of a set, and I'm sure the Prerelease and Standard format to follow will be up to the task to satisfy every exploratory itch and plundering instinct I have.
The first few previews have caught everyone's attention; at the moment, I'd argue that the biggest head-turner is Jace, Cunning Castaway.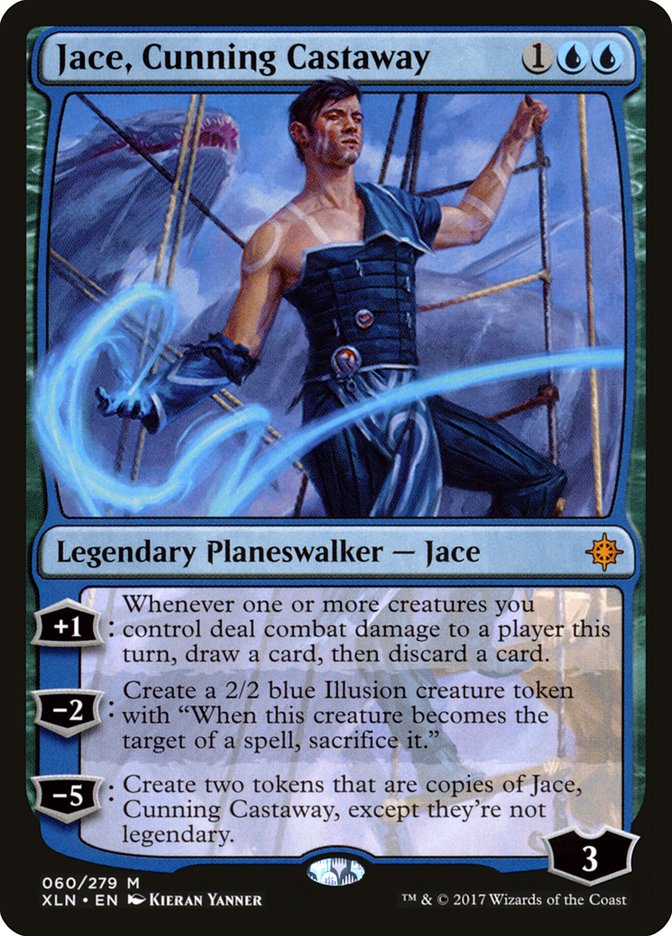 The existence of Jace, Cunning Castaway is thrilling for many reasons. First, it introduces the change to the planeswalker uniqueness rule with which we've been familiar since the appearance of planeswalkers ten years ago (has it really been that long?). Now, just like every other legendary permanent, you can control only one legendary permanent with the same name. This change allows you to control two Jace planeswalkers, so long as they don't have the same name and they aren't legendary, which comes into play with Jace, Cunning Castaway and its ultimate.
Second, Jace, Cunning Castaway is thrilling because, well, he's very good. Whether you resolve it on curve, or off the top as you dig for more answers in a stalemate, this planeswalker has the legs to get you there. Its +1 ability gives you some solid filtering, a necessity in a deck dealing early combat damage. As the card power is generally lower in decks that would play this Jace, selecting the right card for the situation will be critical. It's also important to note that you need not tap all the way out to get the looting trigger; if you're forced into a defensive position, you just need to sneak one creature past to get the effect. Its second ability might be the most underrated. A removal spell or activated ability they spend killing the Illusion token requires resources that won't be spent against Jace, Cunning Castaway or your other resources. If they don't have an answer, this might as well be a Gideon, Ally of Zendikar token, except it costs one mana less to get the planeswalker out and it's in blue. The ultimate, though, is the really weird one. If you pop it with Jace, Cunning Castaway surviving the activation, you'll then be able to activate three Jace abilities per turn; three instances of looting, three 2/2 Illusions, or somewhere in between. They, in turn, can make their own copies, make more Illusions, and apply hilarious pressure. Free 2/2s, even ones that die to targeted spells and abilities, are still pretty good.
Although it will be several days until we have all of Ixalan's information at our disposal, it's never too early to test new cards. Then, when the new cards come out, we'll already know how they feel in our hands and on the battlefield. That's why I'm already wrist-deep in my brewing cauldron, grabbing handfuls of tempo and efficient creatures in a number of complementary colors.
Before we jump into other colors, though, this is a new format on the horizon, and that means we get to take a trip to Magical Christmasland.
A turn 2 Skyship Plunderer is already decent; two flying power on a two-drop with only upside is a good place to be. If you follow it up with a turn 3 Jace, Cunning Castaway and +1 it, you can attack unimpeded, then tick Jace, Cunning Castaway up to five counters. This means you could ultimate on turn 4, and you can even attack first, trigger a second time, then ultimate to keep your original copy.
While the odds of getting this are not great, and the Skyship Plunderer dies to most anything, it's worth giving a mono-blue deck a shot. The level of consistency provided in sticking to one color is well-documented, especially when we're not sure if the fixing we currently see, e.g. Drowned Catacomb and Glacial Fortress, is all we will get this time around.
We already have plenty of good creatures in blue (or no color) that are either evasive or high pressure given a synergistic deck. Getting an early hit will validate Jace, Cunning Castaway and allow you to dig deeper into your deck, keeping the pressure on and keeping your opponent one step behind.
Let's give it a go!
Creatures (15)
Planeswalkers (4)
Lands (21)
Spells (20) I tried multiple builds before landing on this one; this particular build has what I believe to be the best lineup of good removal, effective creatures, and overpowering tempo to cleanly handle a game. While not technically as fast out of the gate with creatures like Slither Blade and Hope of Ghirapur, those low-power creatures demand a lot of help. It's easier to apply cards like Cunning Survivor, with proliferate cycling and looting available with cards like Curator of Mysteries, a reasonable creature itself. Instead of lowering the power level (which is already low in blue right now), I wanted to look at the best creatures for the job that maintained both the deck's consistency and power level. I also provided more good two-drops for Jace: Riddleform and Censor.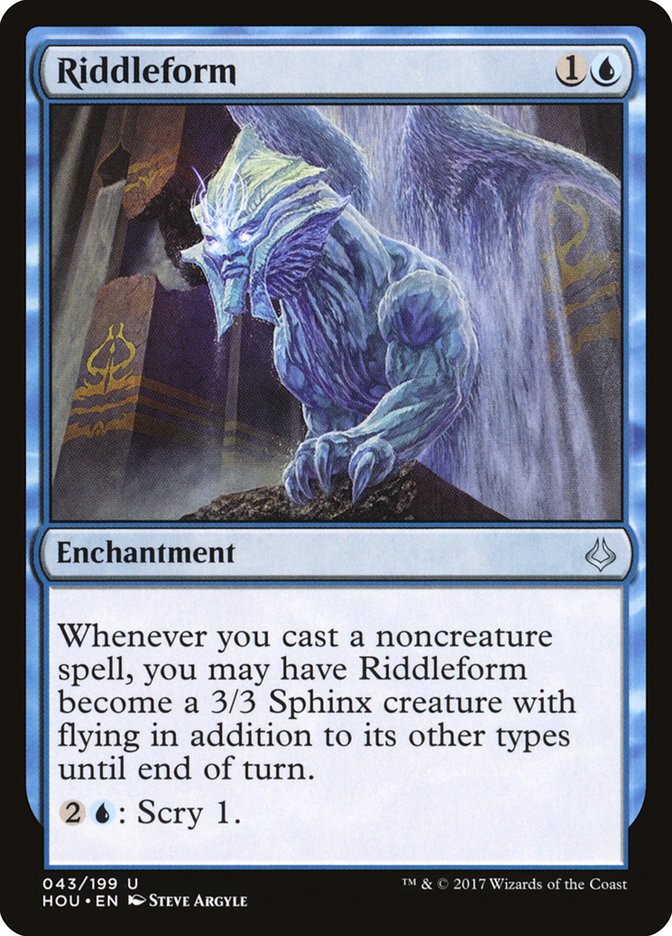 With either, you can counter a threat they have coming or apply pressure. Jace, Cunning Castaway triggers Riddleform for an attack. Once it's a Sphinx, it can receive Jace's +1, triggering the loot ability. Censor is a strong choice when you play bounce spells; if they attempt to recast their hand, they'll often tap out at one point replaying each creature, meaning your Censor is alive much longer than a typical Force Spike.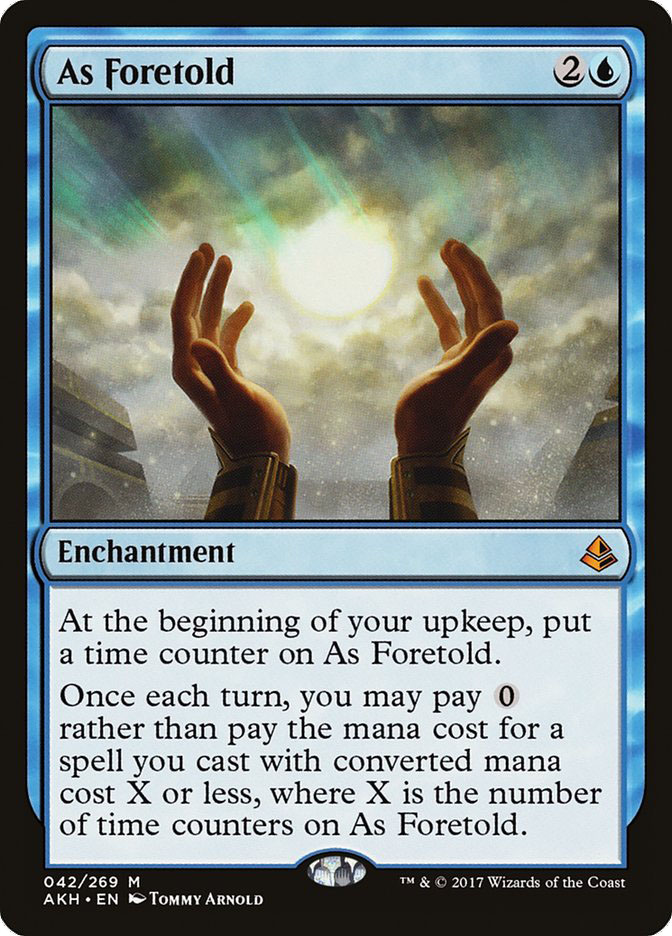 As Foretold, a yet-to-be-broken combo piece in Modern, has lots of promising interactions in this deck. Because the deck is quite low-cost, As Foretold can start getting value with just one counter, allowing both Unsummon and Select for Inspection to be cast for free, one on both your turn and your opponent's turn. On two, Key to the City and most of the deck's battling creatures are free, as is Censor and Riddleform. This leaves your paltry mana resources to be used for other things like activating Hostile Desert, paying Key to the City's draw trigger, and scrying with Riddleform. Skyship Plunderer also rolls up its counters. Deal!
This deck took a while to get to, but I'm happy with how it came out. It felt like it resolved the spells it needed to at the right time, and some cards, like Hollow One, overperformed for their multi-level uses, as early game fodder for more lands, or as a late-game clock. Jace, Cunning Castaway seemed superb, and the -2 ability came in exceptionally handy to keeping my opponents removal off my best targets as they tried to force damage through against either me or Jace.
This is a good first draft, but there's much more where that came from.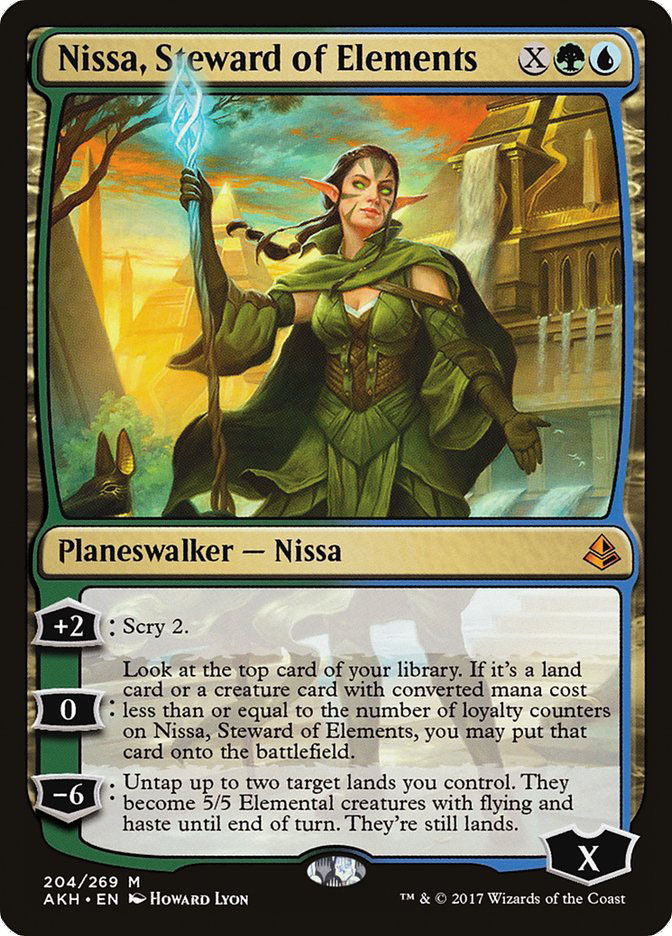 With a low-cost deck, Nissa, Steward of Elements, that is, the newly-dubbed "Legendary Planeswalker - Nissa", has a chance to come down and see some play where X is just one or two. Drawing is then a larger priority because it allows you to keep the pressure on your opponents maximized, keeps you incredibly efficient, and leaves you extra mana to interact with them.
There's a green one-drop that I really want to try, and Ixalan brings it to us as, how do you say, a rose among thorns.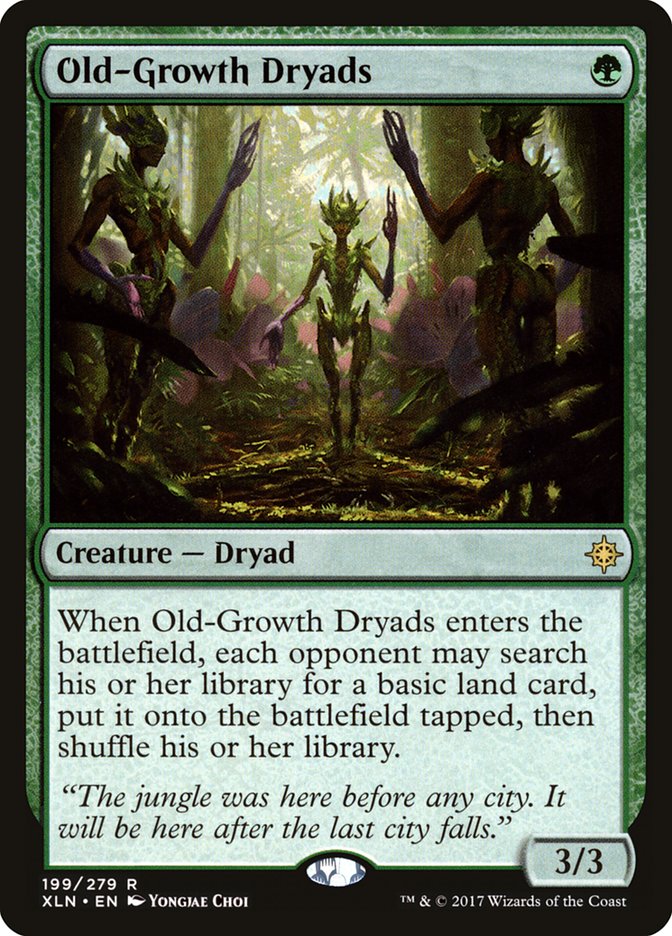 This is a dangerous card, both to play, and as a precedent. Three power one-drops aren't impossible to find, they usually just come with strict guidelines in terms of deckbuilding, or significant drawbacks or benefits to your opponent, like Vexing Devil. Still, I think there's a place for a card like this. The equivalent of Path of Exile's benefit on a 3/3 is going to depend heavily on the deck your opponent is playing. Mono-colored aggro deck? Probably not much help. Three-color control deck? Yeah, don't throw your one-drop into the three Fatal Pushes they undoubtedly have in their hand. Unless they scryed to the top, of course…
Nah, still probably don't.
These creatures, and the counters we can interact with, are why we head towards green. Greenwheel Liberator is incredibly efficient, all without the downside of giving your opponent extra lands. We can make a deck where revolt is reliable early, and continued evasion makes a four-power creature for two mana an exceptionally fast clock. Remember, although it's fragile, we're after tempo here. Big chunks of life means that tempo matters.
Can we put it together?
Creatures (17)
Planeswalkers (6)
Lands (19)
Spells (18) This deck is unashamedly aggressive, but adding a new color and reducing the deck's overall mana cost has considerable implications for the way the deck is played. Skyship Plunderer, while a nice part of the deck, is not as critical, and we can focus heavily on one-cost spells and creatures instead. This particular build allows Nissa, Steward of Elements to hit on 36 of the deck's cards if it has two loyalty counters on it, allowing an easy curve with either a Skyship Plunderer hit or on turn 4.
All-In Ixalan!
I look forward to getting aggressive in the upcoming Standard, and no matter which flavor you choose, if you've got Islands in front of you, you'll have Jace, Cunning Castaway behind you.
While we still have a little of the current Standard on tap, including #GPDC this weekend, it's hard to let those previews sail by without talking about them. This Jace iteration is new and bizarre, setting an unusual precedent for one of Magic's most recognizable faces. How are you showing him the ropes?