Today's article is short and sweet. I hope you enjoy it.
On Saturday, I spent most of the evening testing TitanShift for the Magic Online Modern PTQ.
For those curious about my thoughts on the deck, TitanShift is a fairly powerful deck, but it's also fairly straightforward and doesn't really have a lot of decisions, unlike the Snapcaster Mage decks of Modern.
Having said that, I was presented with quite the decision against Grixis Death's Shadow…
My opponent selected Obstinate Baloth with a turn 1 Thoughtseize, putting the 4/4 Beast directly onto the battlefield.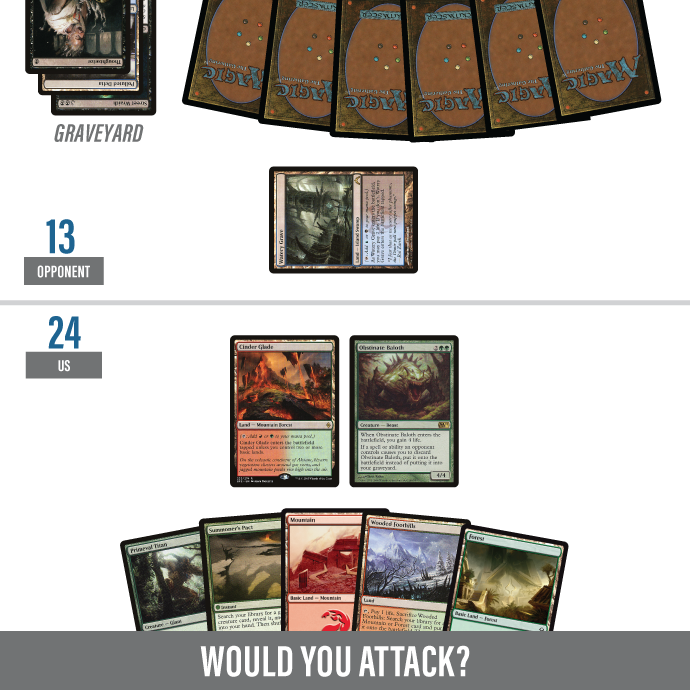 This is what my deck looked like for this game:
Creatures (13)
Lands (27)
Spells (20) The question here is simple:
Looking forward to hearing your thoughts!