Standard is ruined.
This time, probably forever.
You heard it here first.
It's official and it's all Ixalan's fault.
What exactly is going to ruin Standard, you might ask? Well, something is. I can guarantee you that much! It may have already even happened.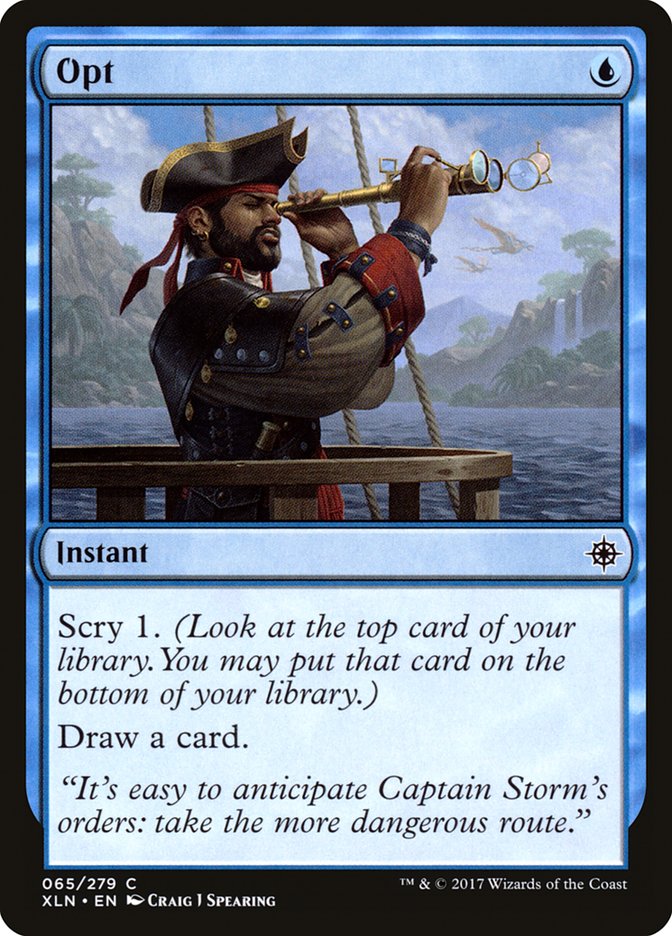 Yes, I know it's too early to accurately make such a prediction. Yes, Standard has actually been diverse and interesting lately. Yes, I haven't actually played any of the new Standard. Yes, I know Ixalan was just released and the first big event #SCGDFW is about to happen and everything could only get better...
But the signs are there. The Portents, Ponders, and Preordains all say the same thing: the sky really is falling. I'm not crazy... just look at Star of Extinction and tell me otherwise. If I'm wrong, may I be horribly crushed from above somehow… which would then technically make me right, since the sky would have literally just fallen.
Often the past is the best predictor of the future. Let's take a look at Standard's recent track record, which includes such greatest hits as:
Collected Company? Boom! Ruined Standard.
Emrakul, the Promised End? Boom! Ruined.
Smuggler's Copter? Ruined!
Aetherworks Marvel. Yup! Literally unplayable.
Felidar Guardian? Boom! You'd better believe that ruined Standard.
Fool me once, shame on you. Fool me five or six-ish more times, shame on me.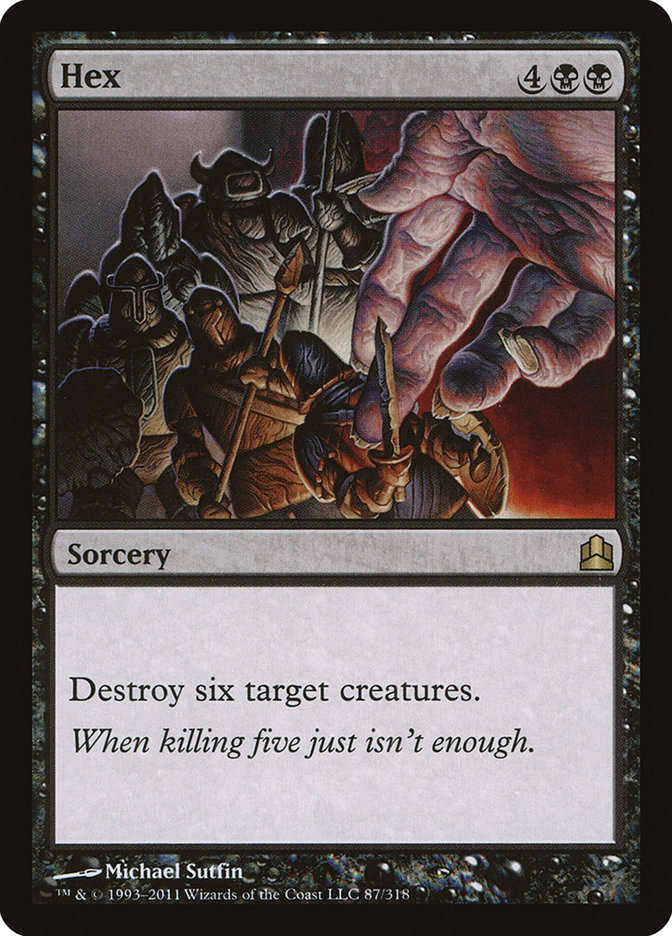 You'd best believe something is going to ruin Standard!
Listen, I'm an optimistic person, but I have my limits, and it's time to give up and reach the acceptance stage.
I wouldn't be making such drastic claims without evidence, so here are the Top 8 Reasons why Ixalan Standard is already ruined, starting with what won't work in the new format:
Battle for Zendikar was released October 2, 2015, which means we barely got to have a brief two-year love affair with Gideon, Ally of Zendikar. Now Gideon has left Standard.
Gideon was a rock. A rock you could always complain about.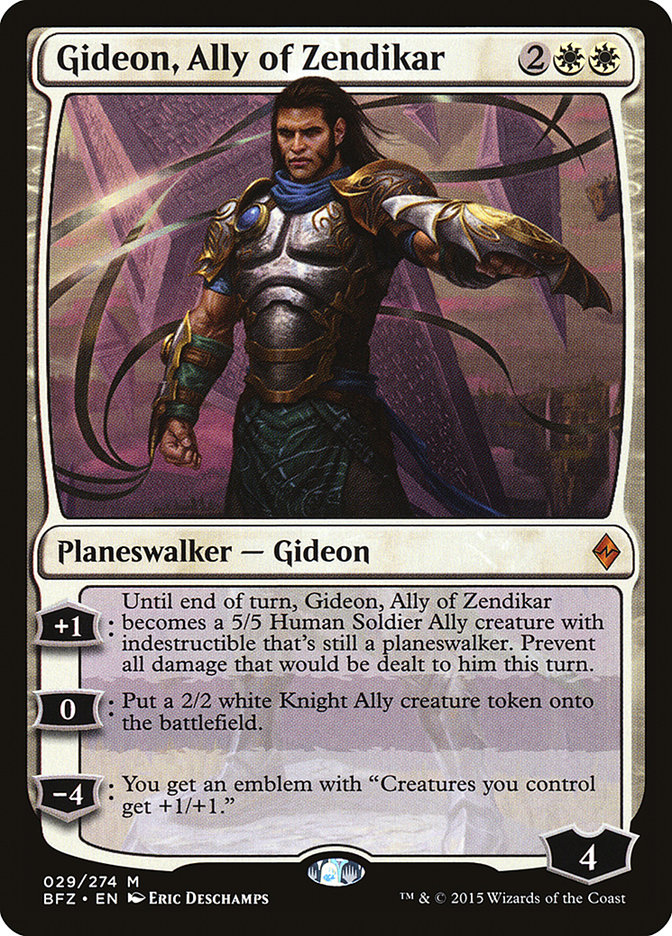 Something wrong with the format? Blame Gideon. Now we'll have to get a bit more creative.
He survived every ban announcement, no matter how much the odds were stacked against him, and now gets to rotate out of the format gracefully due to natural causes.
Gideon, Ally of Zendikar, I salute you. Now something even worse will have to ruin Standard.
#7A: Merfolk Suck
They can't print one good Merfolk in all of Ixalan?
It's not hard:
Fish Face

UU

Creature - Merfolk

When Fish Face enters the battlefield, slap your opponent with a cod.

3/3
See? If you're going to print some Merfolk, at least make one of them Standard-worthy! Especially if you're going to go to the trouble of making green Merfolk, at least make a Green Merfolk lord that kicks some butt. What's next, a blue Ape?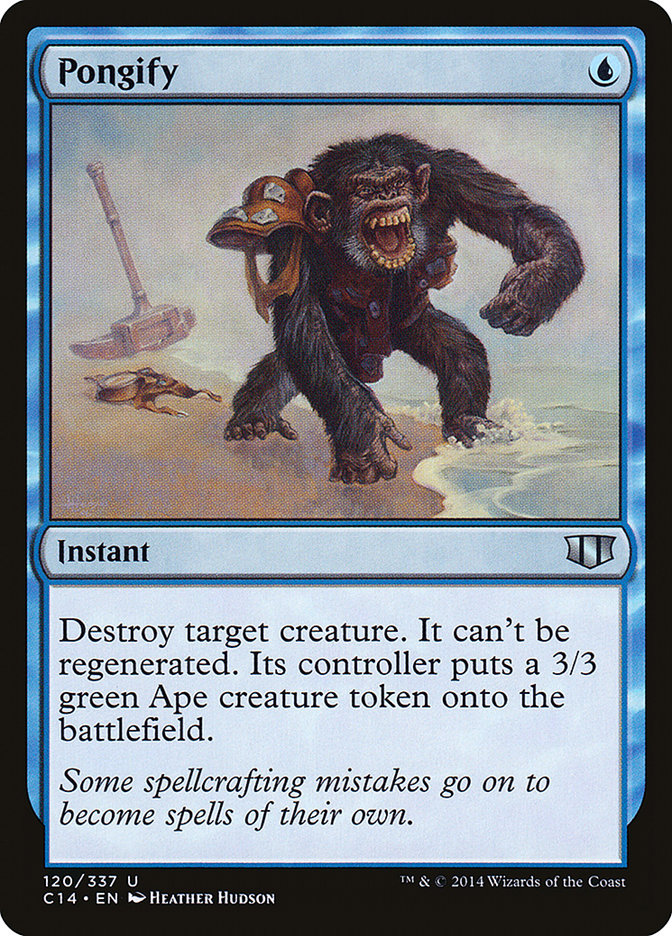 A Merfolk deck could've balanced the scales of Standard. Now there is a Goldfish-cracker-shaped hole in all of our hearts, at least until Rivals of Ixalan drops.
#7B: …And Explore Is Confusing
Instead of good Merfolk, we get the Explore mechanic, which is basically a giant wall of text. I've tried to budget a day's worth of time to read it all, but so far it's been too daunting a task.
Reveal the top card of your library. Put that card into your hand if it's a land. Otherwise, put a +1/+1 counter on this creature, then put that card back or put it into your graveyard. Then attempt to put your right foot in, if you succeed, put your right foot out and then proceed to shake it all about. Next flip a coin, if heads, flip until the coin lands on tails and eat a cracker.
On the plus side, there aren't really many Constructed-worthy Explore cards.
Double-faced cards are pretty cool, other than having to go through all that time and effort of having to take them out of the sleeve and flip them over when they transform.
The double-faced cards from Ixalan seem like a lot of fun and both sides are interesting and don't seem overpowered… except they all flip into lands! Which plays right into Field of Ruin's hands. More like Field of Ruining all the fun.
Only a fool would meet the Dothraki in an open field, and only a fool would play nonbasics into an open Field of Ruin!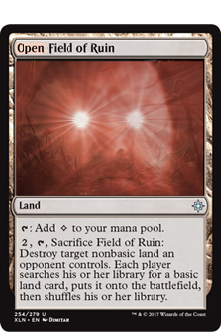 Gods, I was nonbasic then! Be smart and don't flip your double-faced cards, unless you have to because some aren't a may effect.
#5: Brews Are Doomed!
You think your brew will work?
Reality check: it won't!
Just take a look at this brew I made that won't work: