Ixalan is here, but for the first time in a long time, there isn't a Pro Tour on the immediate horizon. Instead, the pace for Standard will be set by the World Championships. This change coupled with the first four-set rotation in a hot minute makes this Standard format's evolutionary track a real wild card.
Today, I'd like to start with a look at the white cards of Ixalan!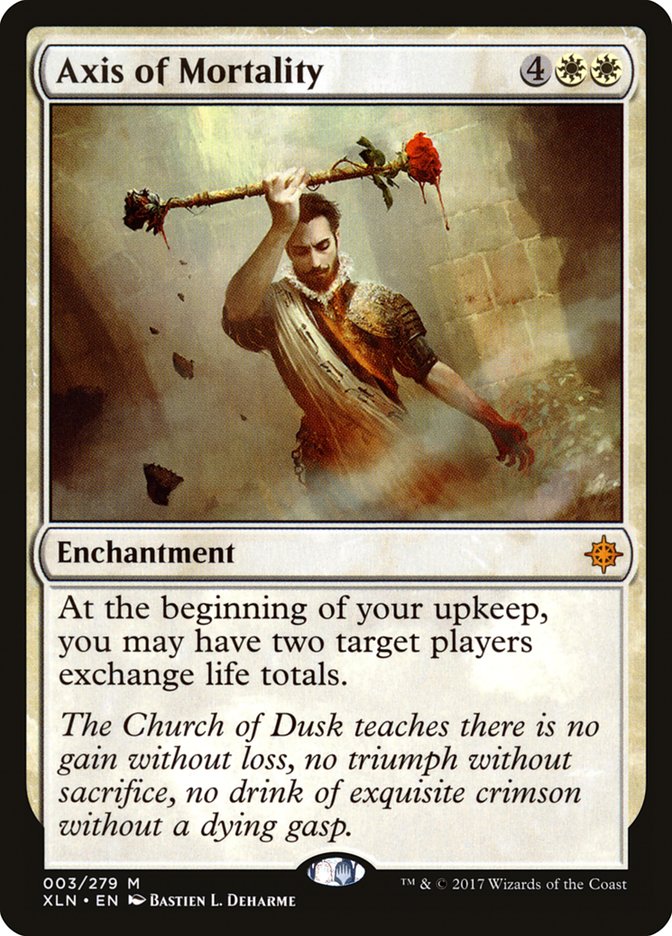 So, nowadays, it might be tempting to quickly dismiss a card like this; however, we're talking about a substantially more powerful Mirror Universe. It's a Mirror Universe from now on.
So? Why would we want to keep switching?
It's not that we're switching over and over. It's that we can put the Axis of Mortality down as soon as possible and then get some value. Not only does this ensure you have something to show for it if they eventually destroy it, but you sort of have most of both players' life totals to work with. Instead of having to wait to get down as low as you dare risk things, you can just switch and go back up to twenty, setting them at fourteen. Then, a few turns later, set them to eight and go back to fourteen.
Of course, the other big thing you can do with Axis of Mortality is combo people out.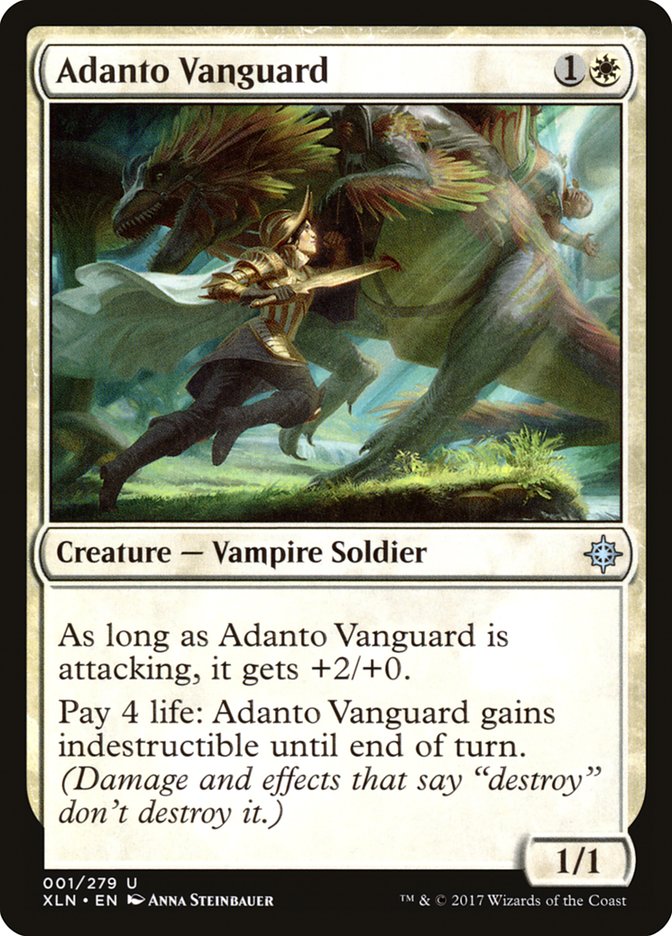 Adanto Vanguard is kind of interesting. It hits above its cost while also being a resilient threat. Having a "combo" piece that's resilient to removal is kind of nice anyway. It's vulnerable to cards that make a creature unable to block, along with -1/-1 counters and exile effects, but on the whole, it's not too bad a deal.
Adanto Vanguard combines with Axis of Mortality with backbreaking efficiency. You can respond to your Axis of Mortality trigger by paying life until you are at four or less. Then Adanto Vanguard, Walking Ballista, or Gideon of the Trials can finish your opponent off.