We all got fooled.
Last week, the internet was abuzz with rumors of a Pirate Stompy deck that was supposedly taking the Legacy metagame by storm. The gossip was that Bob Huang, the deck's pilot, was deliberately losing one of his five matches in each event in order to keep the list from becoming public. Bounties were offered. Research was done. Lists came from…somewhere. Rishadan Brigand, a five-mana bulk rare from Mercadian Masques, jumped to $20.
Huang teased that the full list would be published on Monday, and a good chunk of the Legacy community wanted to get in ahead of the hype. It wasn't just speculators buying those Pirates; it was long-time Legacy players excited to try something new.
The list was published. I refreshed the page, scrolled down…and saw Ramirez DePietro starting back at me.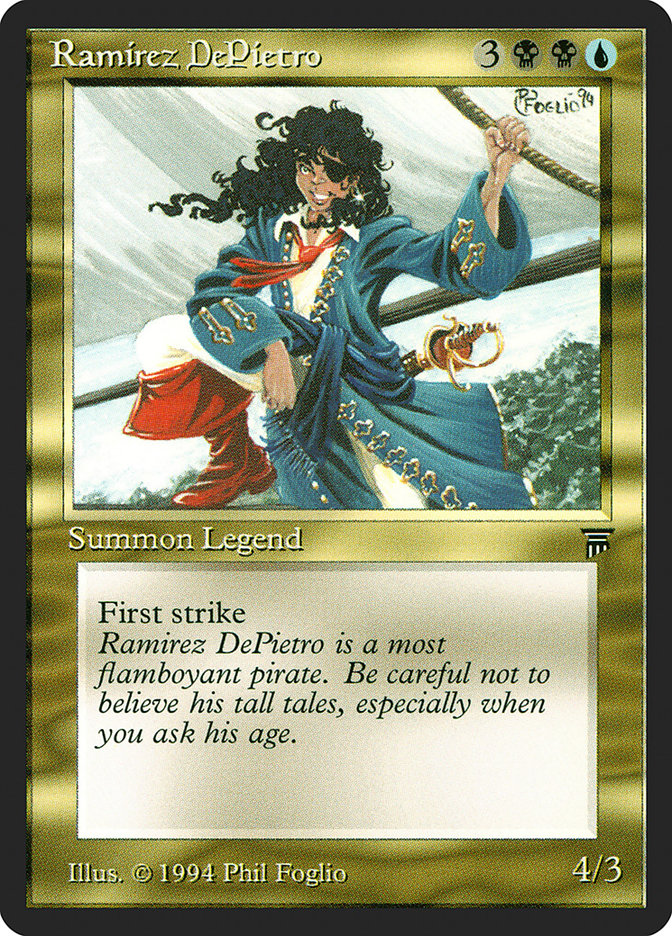 Yikes.
Yeah, that card wouldn't even be playable in Ixalan Sealed, much less Legacy. Either the entire thing was an elaborate joke (the truth) or else Bob is still hiding the real deck somewhere and published a bogus list in order to throw everybody off the scent (cue The X-Files theme).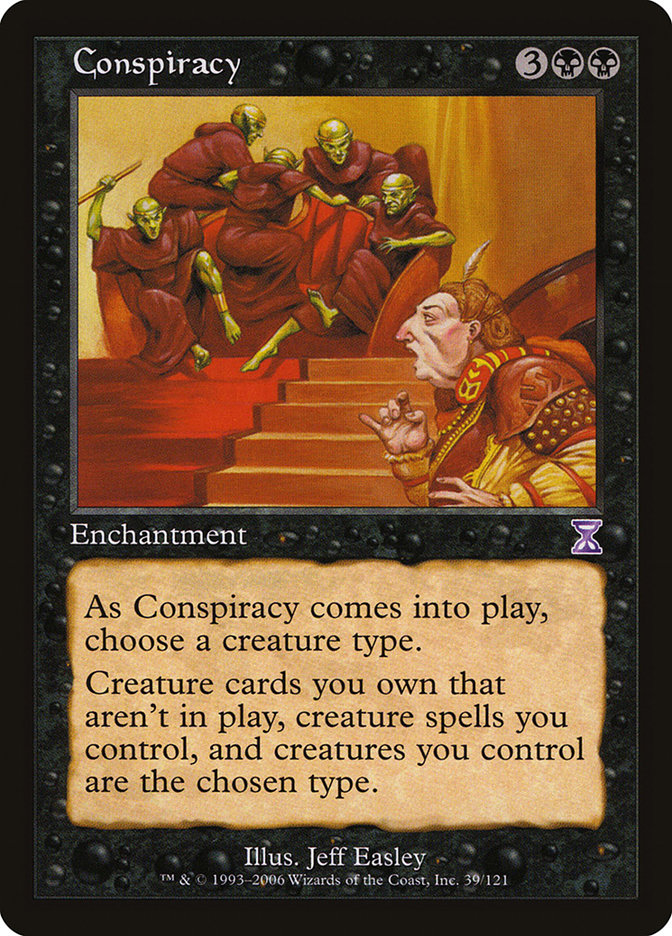 The joke seems obvious in retrospect, but don't they all? In truth, almost nobody was calling Pirate Stompy a fraud last week. Oh, sure, we weren't sure if the list was correct, or if the deck would actually be any good, but we all believed it was real.
I'm not going to get into the morality of a joke that ended up causing players (not just the evil, evil speculators!) to drop more than $100 on worthless Pirates. At the very least, I don't think that Bob or anybody else set out to hurt anyone—it was likely a cross between a harmless prank and a rumor that exploded past the point of reasonability. But I do want to spend a few thousand words talking about some of Magic Finance's biggest traps. Whether you're weeping into a stack of Rishadan Brigands or not, we all make mistakes.
Don't Step Too Far Outside Your Comfort Zone
The world of Magic is vast. There are three major Eternal formats, there's Standard, and there are a half-dozen popular casual variants. Even if you play Magic every weekend, you probably don't have an encyclopedic knowledge of every format. Can you name the five best decks in Pauper, the Old School brew that's currently losing favor, the biggest changes in Vintage since the latest restrictions, the most popular Commander in Commander 2017, and the differences between Temur Energy and Sultai Energy in Standard? I bet you can do one or two of these things pretty easily, and you might be able to guess one or two more, but you won't get them all. Only a handful of people can.
I write about this stuff for a living, and I still have to do loads of research each and every week. Despite that, there are still times when I won't be able to figure out why a card jumped in price and I have to rely on the knowledge of some commenter who has their pulse on one very specific and obscure section of the market. That's just the way things are. Like I said, the world of Magic is vast.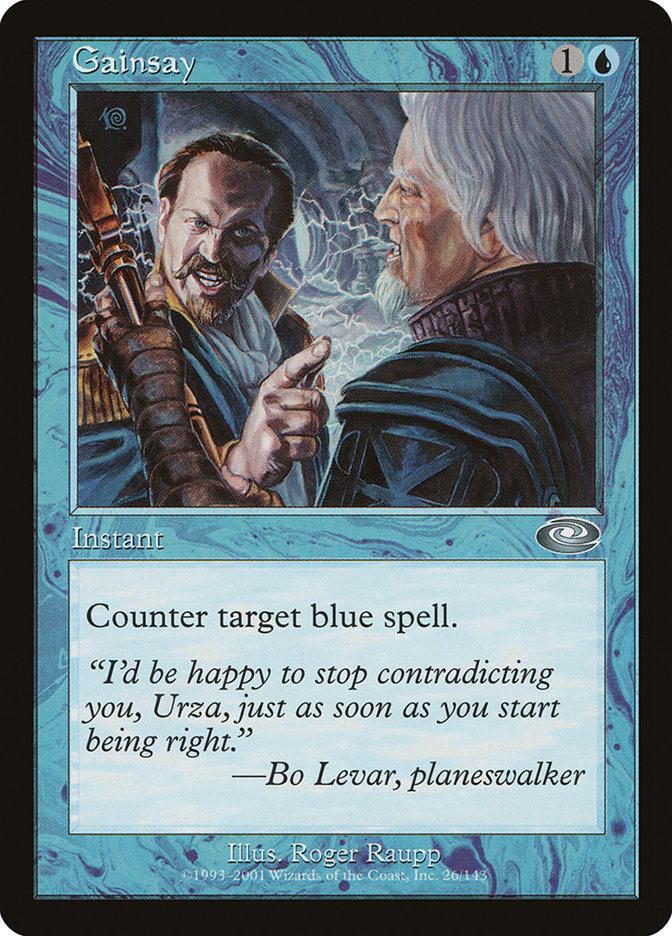 Admitting that you don't know something is difficult, though. It's especially difficult for Magic players, because we're the sort of people who pride ourselves on our ability to know stuff. There's a reason why blue is the most popular color, and it's not just that blue is really good. We play this game, at least in part, because it rewards people for knowing a thousand different micro-interactions. Whenever I see a card rise or fall, my initial reaction is to assume that I already have enough knowledge to figure out why.
This can get problematic when it comes to Magic finance. I see too many people who are legitimate experts in Standard Magic assume that they understand Commander, even though they've never actually sat down to play a single game. "It's all about foils and big stuff, right?" Well, sort of. But it's also not about that at all.
Some of the people who bought into Legacy Pirate Stompy did so because they fell into this trap. I don't know a lot of active Legacy players who believed that this deck was going to end up as anything more than a curiosity. At the very least, they assumed that the full list would have to be a lot different than the rumored brews if it was actually going to end up as a permanent part of the metagame. Some of them bought in anyway, but the more knowledge of the format you had, the less likely you were to have gotten completely fooled.
This rule takes on even more importance when dealing with a brand new format. You shouldn't dismiss them all—Old School ended up causing lots of cards to legitimately spike in price—but for every Old School, there's a format that's all sizzle and no steak. Tiny Leaders, anyone? Or Frontier? So many people bought into these formats despite not really understanding what they were even supposed to be about. At the very least, try to understand 1) who each format is for, and 2) what makes it interesting and unique.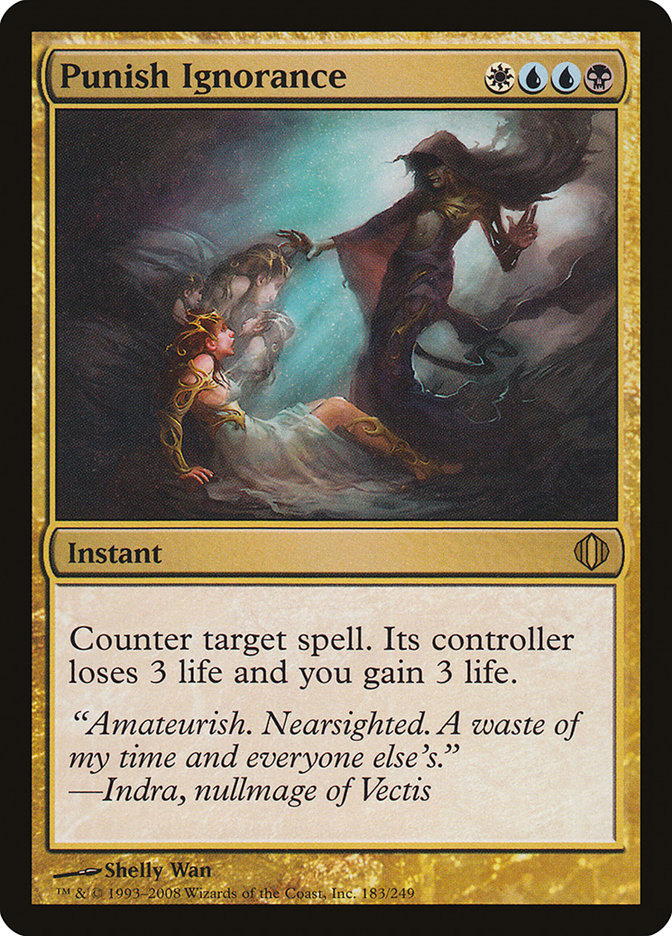 There's an easy solution here, of course: stay away from speculating on formats you don't understand. There are loads of Magic finance opportunities every week, and you don't have to participate in all of them unless you're a full-time dealer. There's no shame in sticking to what you know.
Otherwise, it's important to swallow your pride and admit that you have blind spots. We all do. If you've never played it, talk to people who play a lot of Commander. Borrow a tuned deck and sit down for a couple of matches. Don't just play Magic the way you normally play it—try to figure out the pace and spirit of the game. The same goes for Old School, or Vintage, or anything else that you're not familiar with. There are no shortcuts here, and there's no room for people who aren't willing to set their egos aside and learn.
Watch Out for False Patterns
Humans love patterns. It's how we learn. If we didn't make assumptions about new things based on pattern recognition, the world would be a terrifying place. Imagine how terrified you'd be of big dogs if you weren't able to pattern each dog encounter together in order to create a "dogs = friendly" hypothesis.
Here's a pattern: