Some formats have most of the strategy and decision-making in-game, as opposed to during deckbuilding.
The new Standard, at least thus far, would appear to be a pretty extreme example. The games themselves are extremely nuanced, with many lines of play and ways of lining up your cards. There are lots of options during most turns of the game, and it's not surprising to see one of the best players in the world (and of all time) come out on top.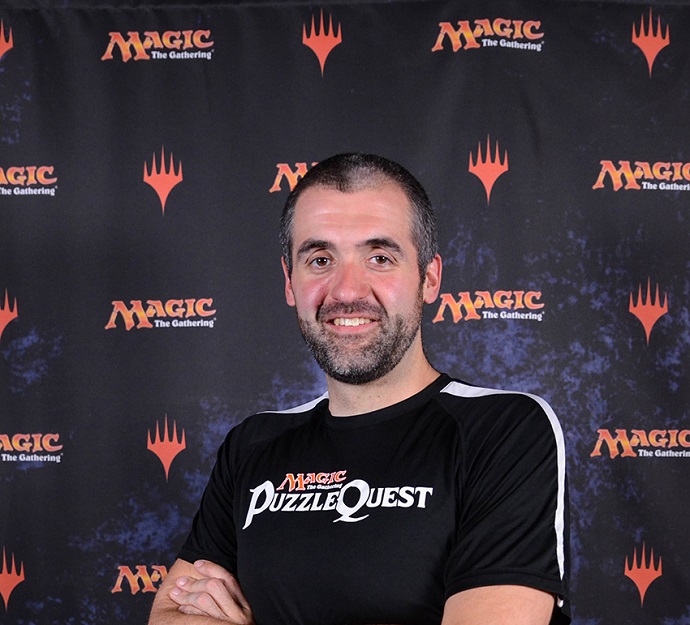 Congratulations, Huey! Very well deserved.
As for the format?
Well, sometimes, formats last months before collapsing into a three-deck format.
Sometimes, they at least last weeks.
Sometimes, they're a three-deck format out of the box.
I guess you could say this weekend's World Championship featured more than three decks. After all, some of the Temur Energy decks played The Scarab God and some didn't! Plus, one of the Search for Azcanta Control decks added red to the U/B Control formula.
Yeah, that's basically it.
The games themselves were pretty good, and certainly fairly skill-intensive. As mentioned above, there were lots of decisions and lots of rewards for practice, and with so few viable strategies, the players who focused on going as deep into the three relevant matchups (and the numerous possible variations of cards available to them) were rewarded the most.
One way to look at the format is that all 24 competitors featured one of these three cards:
Another way is that all 24 competitors featured one of these two cards:
Yeah, yeah, Shota played both. Classic Grixis.
The format is extremely fast and aggressive, brutally punishing players who don't play cheap removal. And of course, only two colors have good cheap removal. Black has Fatal Push. Red has an embarrassment of riches between Abrade, Lightning Strike, Harnessed Lightning, Shock, and Magma Spray.
Here's a look at the various "archetypes," along with their win rates (discounting mirror matches).
| | | |
| --- | --- | --- |
| Archetype | Metagame% | Non-Mirror Win% |
| Ramunap Red | 41.7% | 31.0% |
| Temur Energy | 37.5% | 63.6% |
| U/B Control | 16.7% | 63.5% |
| Grixis | 4.2% | 25.0% |
Yep, Ramunap Red wasn't very good. Temur Energy and U/B Control were.
I would love to dive deep into all the Ixalan tech from this tournament, but what is there to say?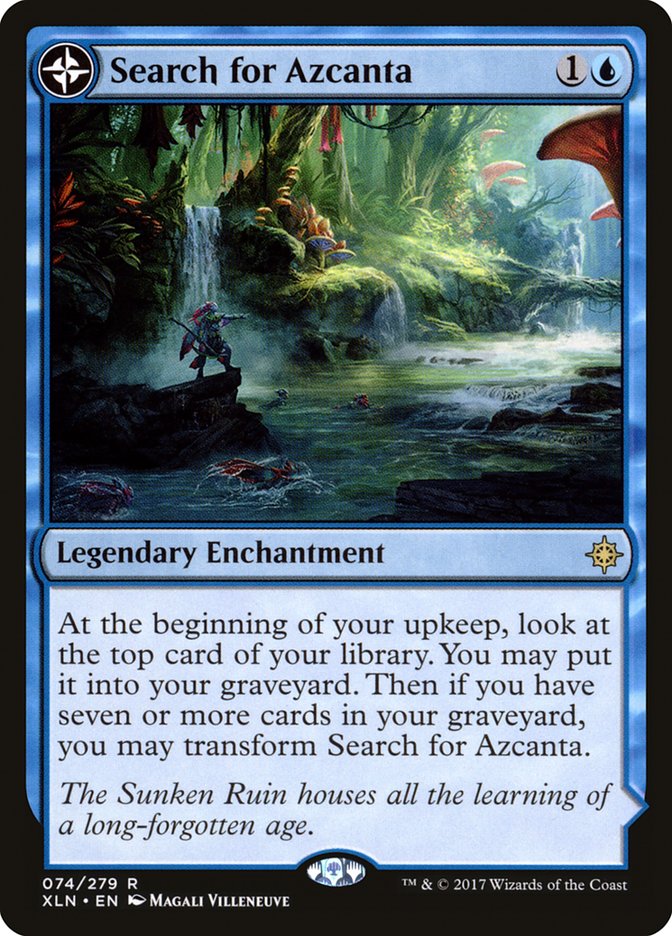 Search for Azcanta is great. It's not exactly the most subtle design, but at least it's something new. It's a permanent that can be interacted with by enchantment removal, land destruction, and graveyard removal. It's far more interesting of a card to play with and against than Glimmer of Genius.
Creatures (5)
Lands (26)
Spells (29) Wrapter prepared for the event with fellow U/B pilots Gerry Thompson and Sam Black, as well as Martin Juza, who eventually settled on Ramunap Red.
This list is a classic example of a "curve counterspell deck." Rather than use counterspells for key battles, it just tries to curve out with them, since there's a real shortage of playable two-drops or playable two-cost removal...
...that's as strong as Censor or Essence Scatter.
What is Josh planning on Countering on Turn 3 with his Disallows?
Anything.
On the one hand, I guess it's nice that Josh is winning with The Scarab God and Torrential Gearhulk instead of Elixir of Immortality or something. However, this sure is a deck full of cards that make opposing text boxes not matter.
It does feature a couple "new" cards in the form of Hero's Downfall Vraska's Contempt and Ghost Quarter Field of Ruin.
Vraska's Contempt being an instant makes it absolutely excellent with Torrential Gearhulk, and the exiling is especially appreciated in a format of nearly nothing but Hazoret the Fervent and The Scarab God.
As for Field of Ruin, it's a low-opportunity-cost addition that radically shifts the balance of power away from Ramunap Ruins. What's more, it's one of the best ways to destroy opposing copies of Search for Azcanta.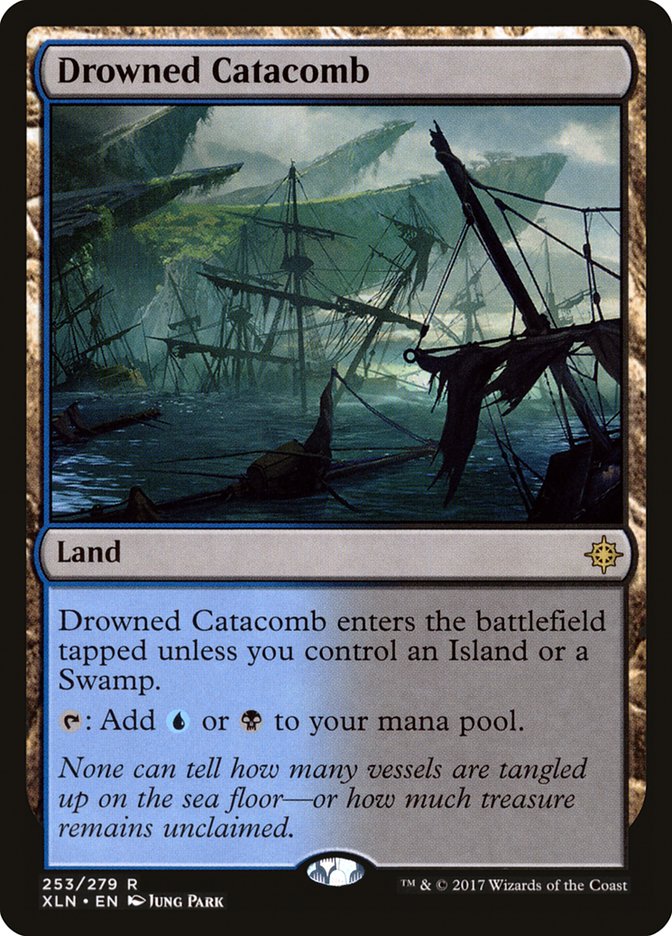 With three cycles of multicolor lands rotating out and just five reprinted allied multicolor lands added, this Standard is largely defined by what's possible with your manabase.
And right now that's basically:
Monocolor decks (with Deserts as "payoff")
Allied two-color decks (since they actually get two sets of multicolor lands)
Energy fueled by Attune with Aether and Aether Hub (getting to play as many colors as they want, but there really aren't a lot of appealing white cards to splash).
Maybe there's room in the format for a Spire of Industry deck. We'll see.
Ixalan also offers some new sideboard options: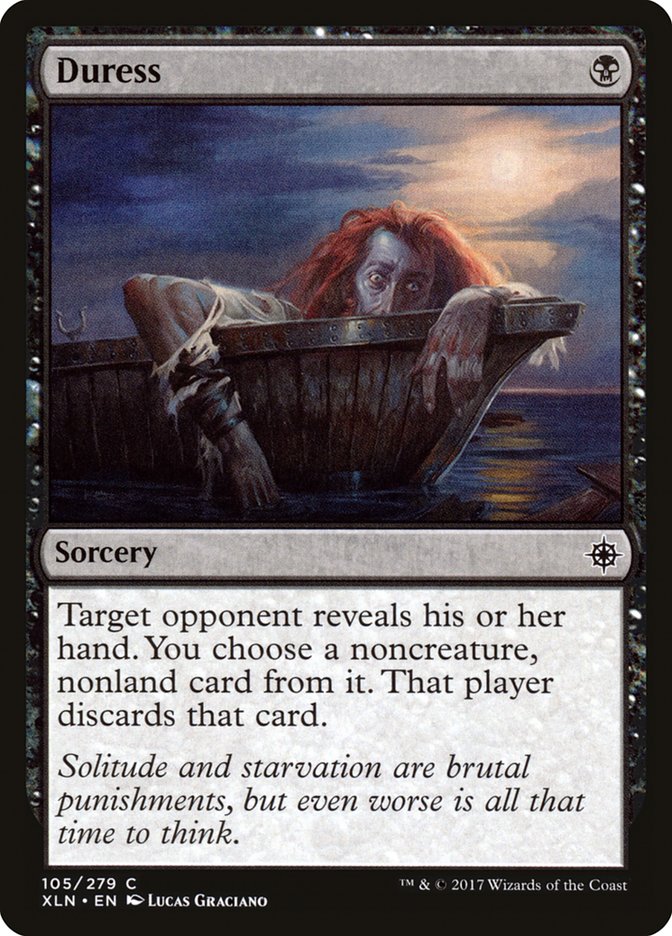 This reprint is as obvious of a staple sideboard card as they come. You know those matchups where Fatal Push isn't good? Those are the ones where you want Duress.