Pirates And Dinosaurs: The Reality After Hope And Hype


Nobody is perfect.
The Magic community has a long and well-documented history of this. When it comes to new card evaluation, this track record is almost laughable. When it comes to a set right after rotation…
What we can do is learn from why various hyped cards failed and apply it to future releases.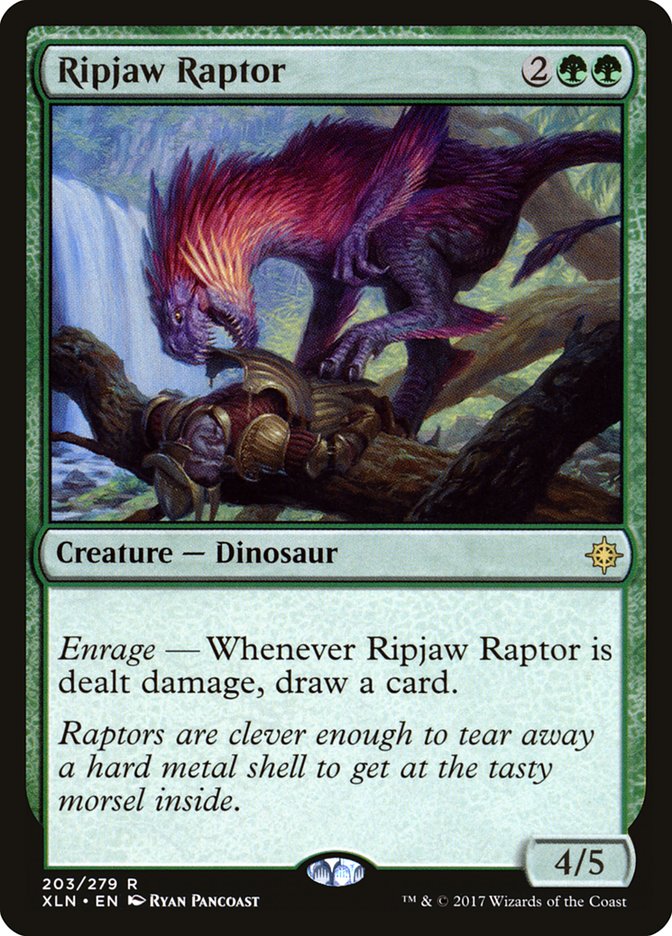 Ranked on many people's early lists as the most important card in the set, Ripjaw Raptor has failed to make an impact. There was that one day where all the Magic Online lists were Dinosaur variants, but that was about it.
What happened?
Hexproof is too darn good. Why play a 4/5 that might draw a card when it dies if you can play a four-drop that instead doesn't die and kills them? Who cares about chump blockers if they just die to your 7/6 trampler? Honestly, just taking a hit for four isn't that threatening. It also doesn't help that the most likely way for your opponent to block down something larger is The Scarab God or its tokens, and if that card gets going, throwing away your creatures is the last ditch effort before conceding.
Aside: The design and development of The Scarab God reminds me a lot of Deathrite Shaman and Jace, the Mind Sculptor. It just has…text. And more text. And more text. Because at some point it was decided it should have this template. Why does the drain scry? Why is the reanimate instant? Why is it both graveyards? Why is it 5/5? Who knows. Just, good luck when they cast it.
Hexproof also indirectly punishes Ripjaw Raptor by promoting removal that is good against it. You can't Abrade or Harnessed Lightning a Bristling Hydra. You need sweepers like Fumigate, which we now see popping up outside of "control decks" in Abzan Tokens and even Conley Woods Twitter brews. Maybe Ripjaw Raptor would be tanking Sweltering Suns and Hour of Devastation in a different world, but I've seen way too many nine-energy Bristling Hydras to consider even trying to answer that one this way, let alone the natural 7/6.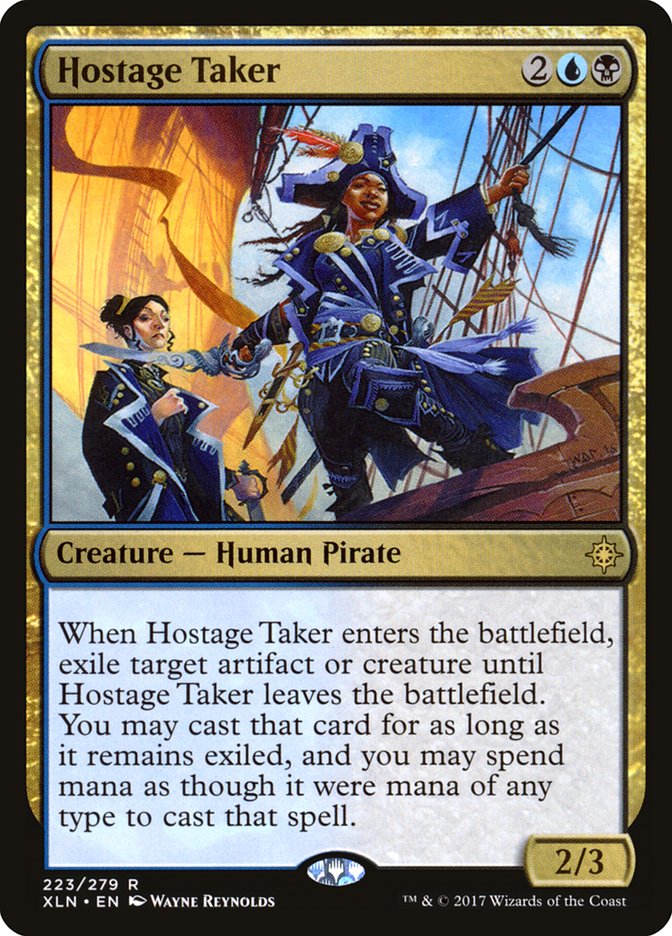 Oh yeah, Hostage Taker. That's why hexproof is good.
Remember all the stuff said about Reflector Mage when it was banned? How it pushed people towards just not playing creatures? Hostage Taker has a few extra hoops, but it plays a similar role.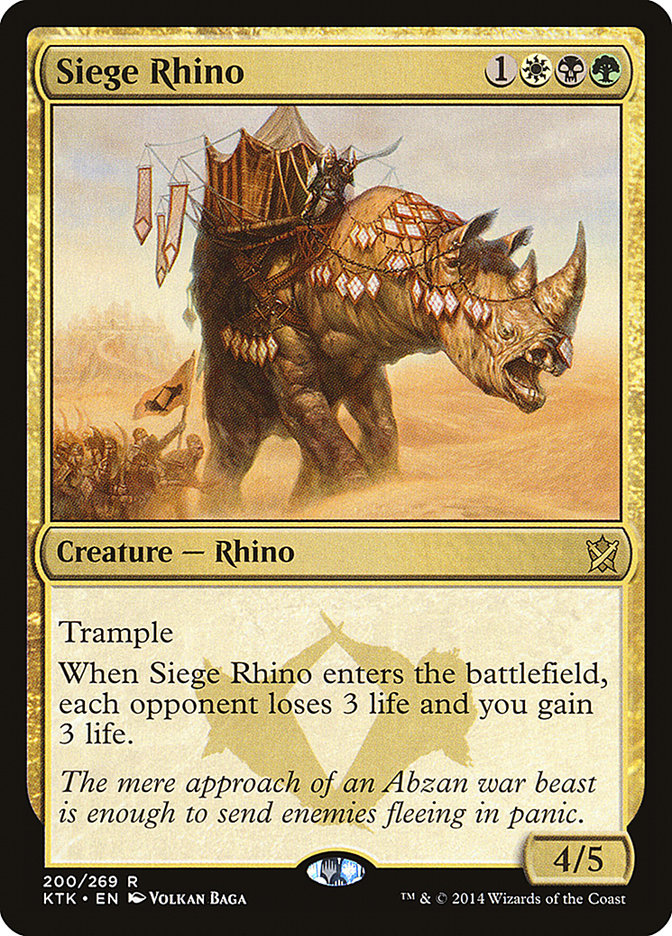 Take it from me: just because it is a four-mana 4/5, Ripjaw Raptor is no Siege Rhino. There's no immediate payoff, no accelerated clock, and even with those, Siege Rhinos still had failings that Ripjaw Raptor shares.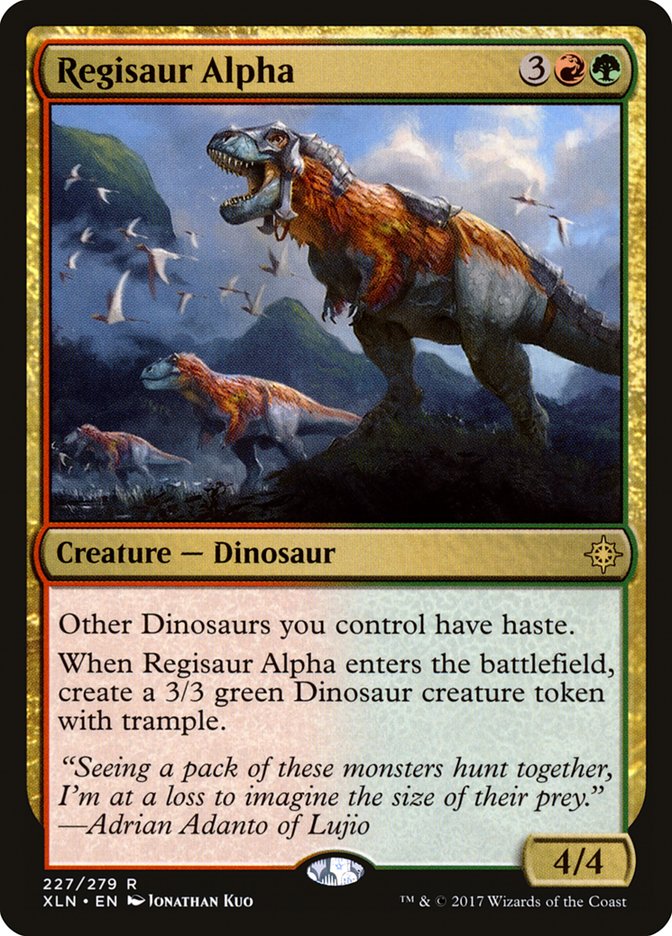 Regisaur Alpha, on the other hand, does everything Ripjaw Raptor doesn't. Immediate value, immediate clock, and even acts as a solo threat against sweepers.
Where has it gone?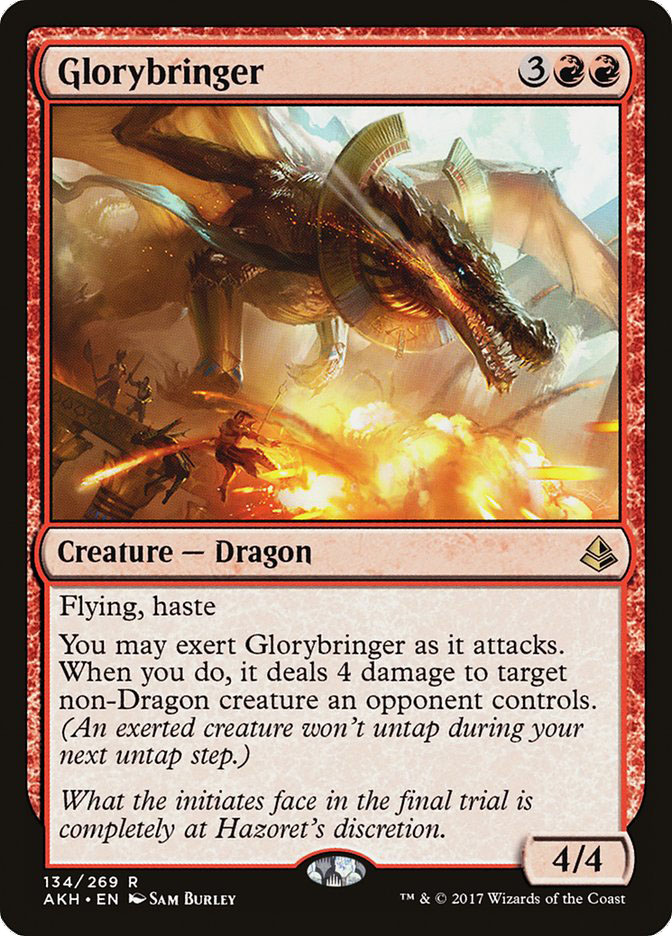 Glorybringer is good, but an unconvincing argument. Sometimes it is better, and sometimes Regisaur Alpha is. It might just be inertia at this point.