The SCG Tour® is returning with back-to-back Modern Opens in Charlotte and Cincinnati the next couple of weekends, and we're getting right back into the format for the first time since the release of Ixalan. The format hasn't changed too much since we last visited it at #SCGKY, and there doesn't seem to be any particular top deck at the moment that you can expect to face three-plus times during #SCGCHAR. Therefore, I want a powerful deck that has relatively good matchups across the entire field, because this is the probably the most unpredictable Modern Open in terms of expected opponents so far this year.
With that in mind, I've been playing a lot of different decks recently to try to decide what I'd like to pilot at #SCGCHAR, and I have six decks that I'm currently still deciding between, each with different strengths and weaknesses. These are the decks that I'm deciding between for #SCGCHAR this weekend and #SCGCIN next weekend, not what I necessarily think are the best decks in the format. Grixis Death's Shadow, TitanShift, and U/R Gifts Storm are all very good choices to win either tournament, but they aren't what I'm interested in playing. What I am interested in playing, however, are these decks:
Creatures (29)
Lands (23)
Spells (8) Let's start with the deck that I've played most frequently over the past handful of months, G/W Company. U/R Gifts Storm and TitanShift had a brief period of ruling the metagame not long ago, which caused me to adjust this deck into the G/W Evolution deck I played at #SCGKY, but I'm now fully back on the Collected Company bandwagon with this version. That deck was tuned to beat a specific few decks at the top of the metagame, but I'm not concerned with that for this month, instead wanting to be better-rounded against everything. Various midrange and control decks that are focused on card advantage are popping up everywhere these days, and G/W Company can out-grind each and every one of them.
At the heart of this deck are four copies each of Knight of the Reliquary and Courser of Kruphix. The reason why Lantern Control is a deck is because Lantern of Insight allows you to know what the top card of each player's library is, a fact you are able to manipulate. Courser of Kruphix gives you knowledge of the top card of your library as well, and with the help of Knight of the Reliquary, Clue tokens from Tireless Tracker, and fetchlands, you are able to manipulate it as well in order to find what you need.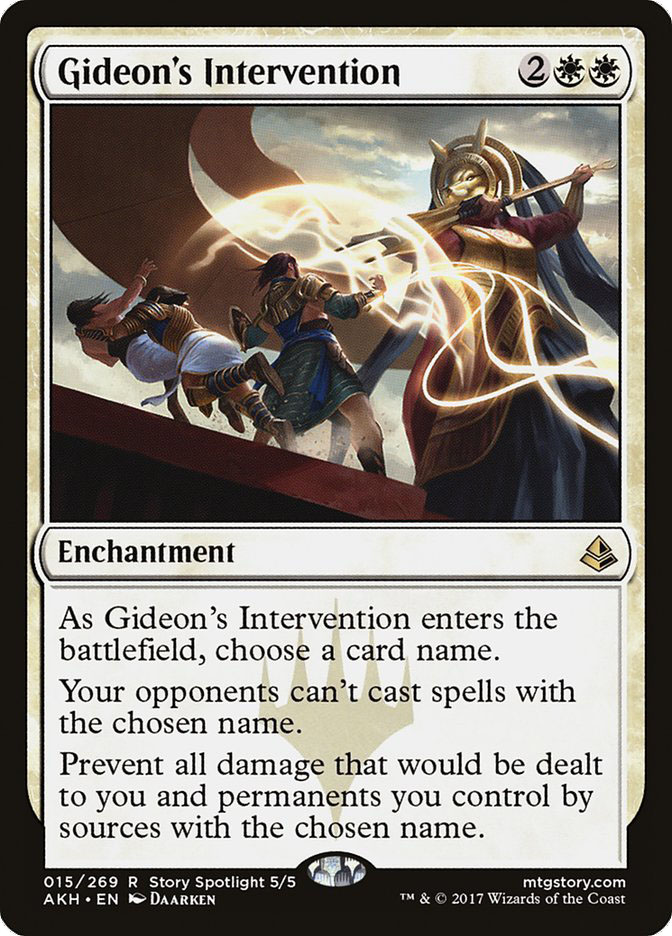 Overall I haven't changed much about the deck since winning #SCGATL with it, mostly just a change in some of the numbers. The biggest addition though has been Gideon's Intervention, which allows the deck to have a chance against one of the worst matchups, TitanShift, and I've been very happy with the card and its cross-applications against other problematic cards such as Primeval Titan, Ad Nauseam, and Conflagrate.
Favorable Matchups: Grixis Death's Shadow, Burn, Abzan, Jund, Eldrazi and Taxes, Hexproof
Unfavorable Matchups: U/R Gifts Storm, TitanShift, U/W Control, Elves, Counters Company, Living End
When playing a deck that is as fair as G/W Company, you are going to have some polarizing matchups. G/W Company may very well be the slowest creature deck of the format, so any deck that can win quickly without relying on combat is going to be a tough matchup. The more your opponent relies on combat, however, the better off you are, as the deck plays defense very well.