[Welcome to another edition of Over/Under! We've challenged Brad Nelson and Ross Merriam to take the "over" or "under" on five numbers heading into the SCG Season Two Invitational. Read their responses and cast your votes!]
Percentage of Invitational Day 2 Standard Decks That Are Temur Energy (or Temur Energy Splashing Black for The Scarab God: 50%
Ross Merriam: Under. I'm expecting Temur Energy to clock in around 35-40% of Day 2, so this line is close. I wouldn't be too surprised to see it eclipse the 50% mark, but there is a large contingent of players, even in the competitive community that comprises the field at an Invitational, that just don't like playing the best deck. They either don't like the style of it, don't feel comfortable piloting the mirror several times over the event, or prefer to defeat rather than join the dark side.
That contingent has suppressed the numbers of all best decks in Magic's history, and as far as I can recall, the only deck that achieved above 50% was Caw-Blade, aka the best Standard deck in the recent history of Magic.
There's also the potential for players who play a non-Temur deck to sneak into Day 2 on the backs of their Modern performances and strong Temur pilots to crash and burn on the backs of their Modern decks. The split format has a way of diversifying the metagame, as the cream of each format doesn't rise to the top as quickly.
Temur is the best deck and is historically dominant, but it has its limits.
Brad Nelson: Under. Given this is a split-format event, it's difficult to put the number that high, even though I know this may very well be the densest field of Temur Energy variants we've yet seen. If there weren't any Modern thrown into the mix, it may have been a tougher decision, but on top of that, many big names on the SCG Tour® love to be original. Take Brennan DeCandio and his "support staff Energy" Grixis Midrange deck he's been sporting lately. It's just too likely the number is below 50%.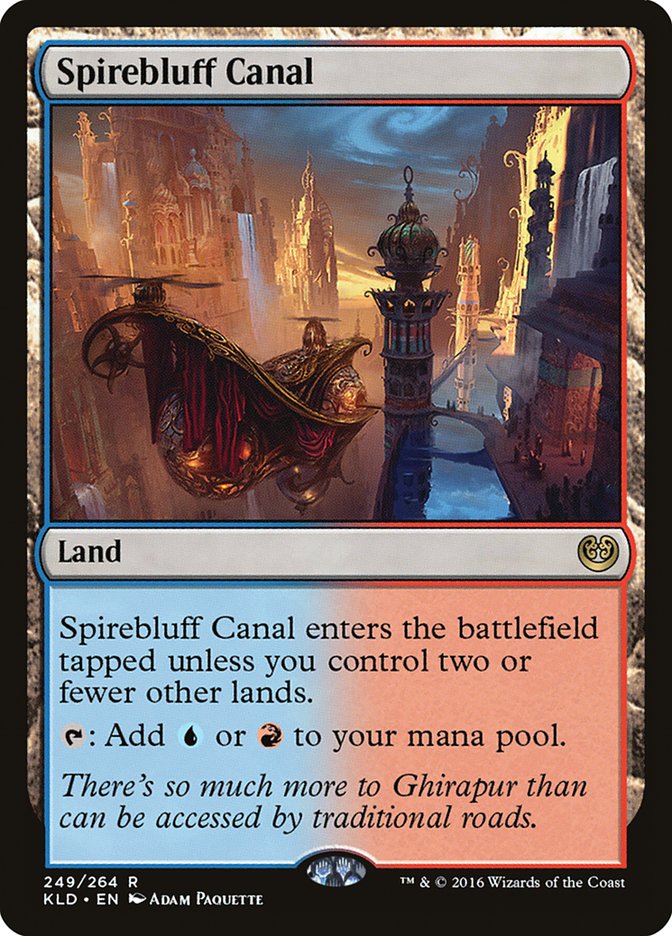 Copies of Spirebluff Canal Across the Invitational Standard and Modern Top 8s: 22.5