Psst...
Over here...
I have a secret.
Yes, I know that Temur Energy and friends just completely overran the #SCGINVI last weekend to the tune of an unheard-of 65% of the field. The secret isn't that Attune with Aether is going to be banned (and it shouldn't, but that's another article). It's something else.
Maybe you haven't noticed in a while, but there are more cards in the format than Harnessed Lightning and Longtusk Cub.
I know, I was surprised too, but the truth is some of those cards are actually excellent too!
Temur was the safe place to be for the #SCGINVI last weekend and Magic players don't like taking big risks when it comes to huge, important events. But there's more to the format then adding two energy to your energy reserve.
The format is full of secrets, and those secrets (and their rewards) go to those who find them.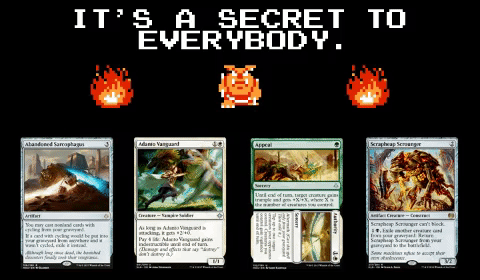 It's unfortunate that "off the beaten path" in Standard right now is literally just "not-Temur Energy cards," but there are a number of very powerful cards being overlooked right now. They have all experienced mild success but are one deckbuilding innovation or Rivals of Ixalan card away from jumping into the mainstream.
I wasn't immune to the fear of risk at #SCGINVI, as we will begin with the card I should have played in the Standard portion: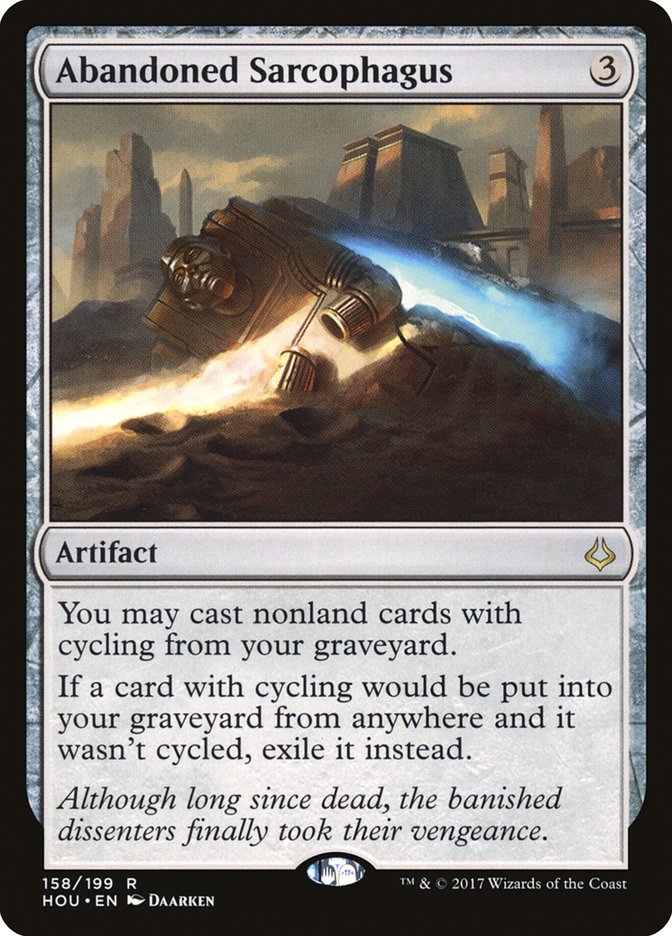 Abandoned Sarcophagus looks like a stereotypical "push the set's theme" junk rare, and for the most part it has been treated as such. It only works with cycling cards, which of course limits its scope, and there were no new cycling cards in Ixalan to give it a boost. However, while the effect is limited to only cycling cards, what you get is essentially a permanent Yawgmoth's Will.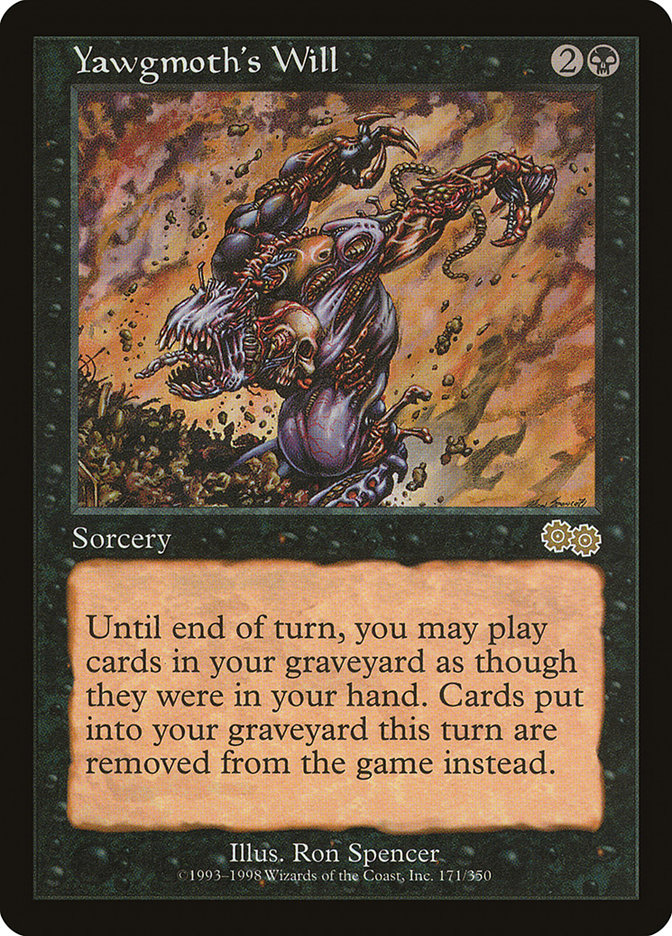 Yawgmoth's Will is of course one of the most busted cards in Vintage and banned in almost every other format, but Abandoned Sarcophagus does a reasonable approximation of the same effect. Every card with cycling you've either cast or cycled is now fair game to be recast, giving you huge card advantage as the game goes on. Cycling cards find themselves in the graveyard early and often, which means Abandoned Sarcophagus is an almost never-ending card advantage engine.
However, it gets even better.
Because you can still cycle cards into the graveyard with Abandoned Sarcophagus on the battlefield, it essentially adds "draw a card" to every cycling spell as well! Hieroglyphic Illumination essentially becomes Jace's Ingenuity, Cast Out becomes a cantripping removal spell, and so on. You get the advantage of all the spells already in your graveyard, and then an extra card for each cycling spell you draw as the game progresses.
Hieroglyphic Illumination and Cast Out are already premium-level control cards in the format, but the true payoff for Abandoned Sarcophagus is the unassuming Draft common Countervailing Winds.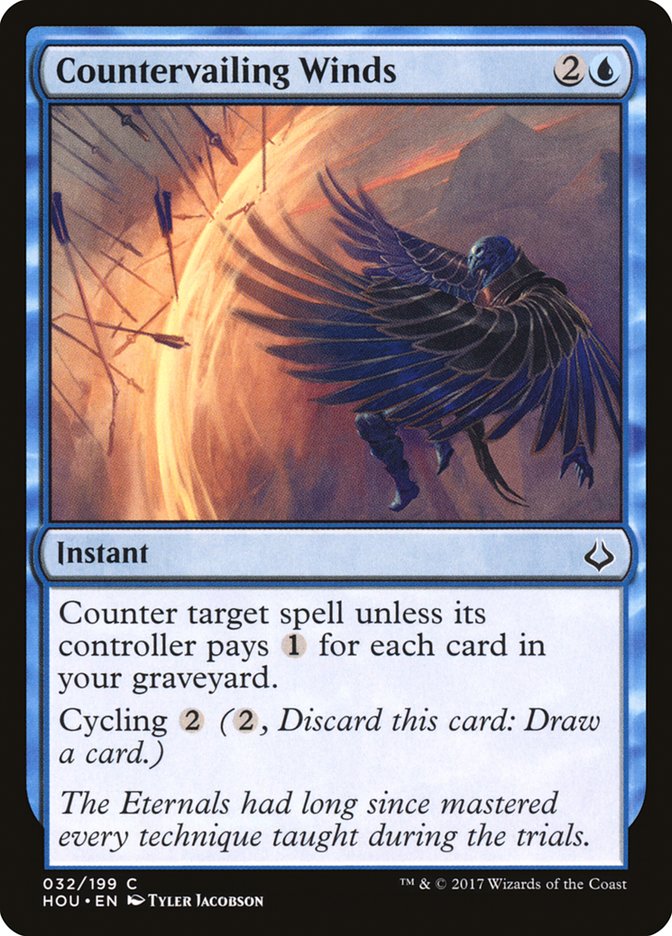 With a Dismiss in the picture we're really talking, and when you toss in other cyclers like Censor and Renewed Faith (a fantastic card to flash back late in the game with Abandoned Sarcophagus to put things out of reach), a great shell starts to come together. Any turn you can cast Abandoned Sarcophagus with three mana left over and a Countervailing Winds in your graveyard is a good turn.
Drake Haven almost ends up feeling like an afterthought!