[Welcome to Fact or Fiction ! This week, SCG Tour® mainstays Todd Stevens and Ross Merriam take on five pressing questions about Rivals of Ixalan . Read their answers and vote for the winner in the poll at the end!]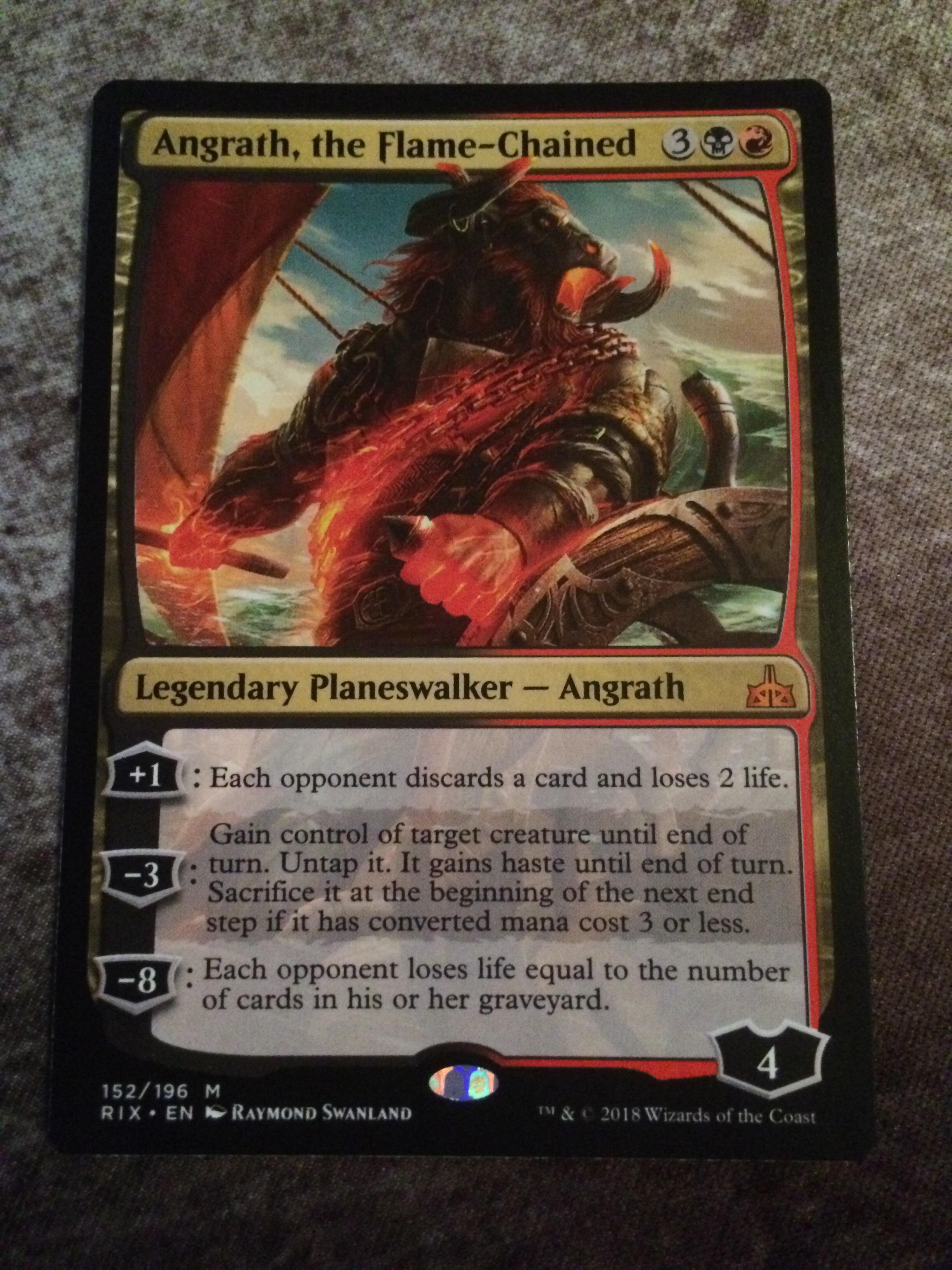 1. While being a Minotaur Pirate is really cool, Angrath, the Flame-Chained coolness factor can't overcome its low power level.
Todd Stevens: Fiction. 2018 is already starting off well as we're talking about Minotaur Pirates! What's cooler than that? Angrath, the Flame-Chained may seem underpowered at first, but I think we're looking at the best Rakdos planeswalker ever printed, being the perfect top end of a Rakdos Aggro deck. Generally speaking, aggro decks tend to get out in front of the opponent with the opponent trying as hard as possible to stabilize. Do you know what makes it harder to stabilize? Losing a card from your hand every turn at the cost of two life or having your best blocker taken from you for a turn, with it being gone forever if it cost three or less.
Starting at five loyalty after one plus activation, your opponents will have to spend their time attacking Angrath to get it off the battlefield before it rips their hand apart, which also helps lower their shields for your offense. I also like how Angrath pairs with Chandra, Torch of Defiance to give you another planeswalker that finishes off the opponent on its own, and with that I think Angrath will fit nicely into a Jund or Grixis planeswalker control shell.