After fifteen or so years of preview seasons, they tend to blend together, but I can't recall one that aligned exactly with the new year. Nothing could be more appropriate since new sets in Magic represent change. A new step forward for every format, especially Standard, and right now the format really could use it.
Kaladesh has retained its icy grip on the format, even tightening it since the release of Ixalan, but now it's time to see the tribal themes of the current block come together in full force and topple the evil Rogue Refiner regime.
We're currently working with a minority of the set still, but there are some clear directions that the revealed cards point us toward and some interesting build-arounds so let's take a look, shall we?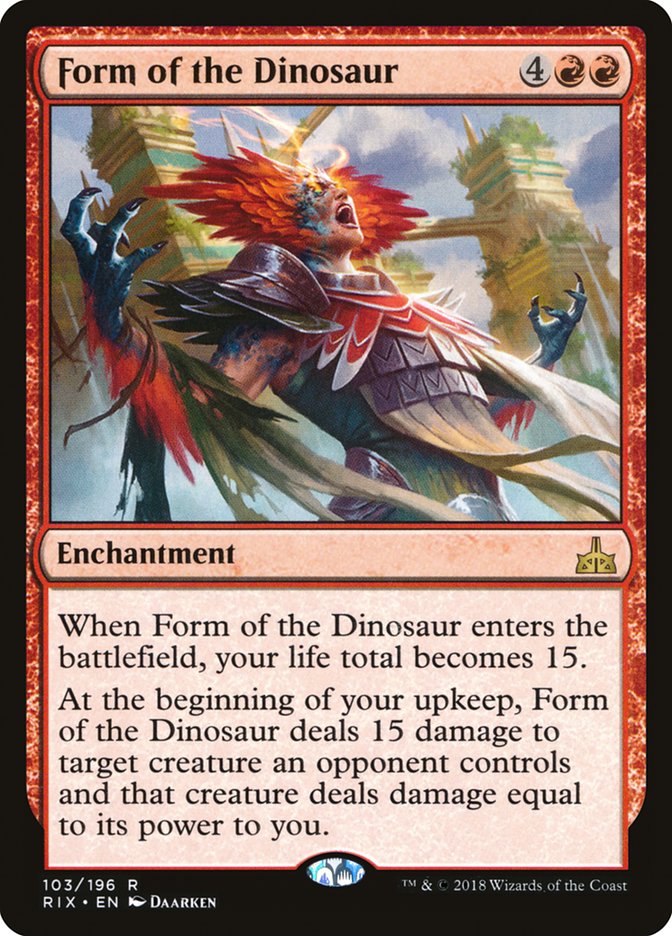 A clear callback to Form of the Dragon, this card does a few interesting things. I first noticed that you don't get to immediately fight a creature, which is a significant downside. Expensive effects need to have immediate impact to justify their high cost, but all is not lost here. The first ability can easily gain you five or more life, which while not as strong an effect, is an important one for ensuring the game goes longer, which is exactly what you want to do with this card.