It's almost time for Rivals of Ixalan, and preview cards are rolling in like crazy. Just today, I've seen fifteen or so cards, and the pieces of the puzzle are starting to come together. While it will still be an uphill battle to topple the various energy decks that are currently dominating Standard, there is an amazing amount of potential.
I'm not going to waste any more of your time, so let's get right to it. Here are my Top 8 cards from Rivals of Ixalan. First up, here's a card that I want to try out immediately.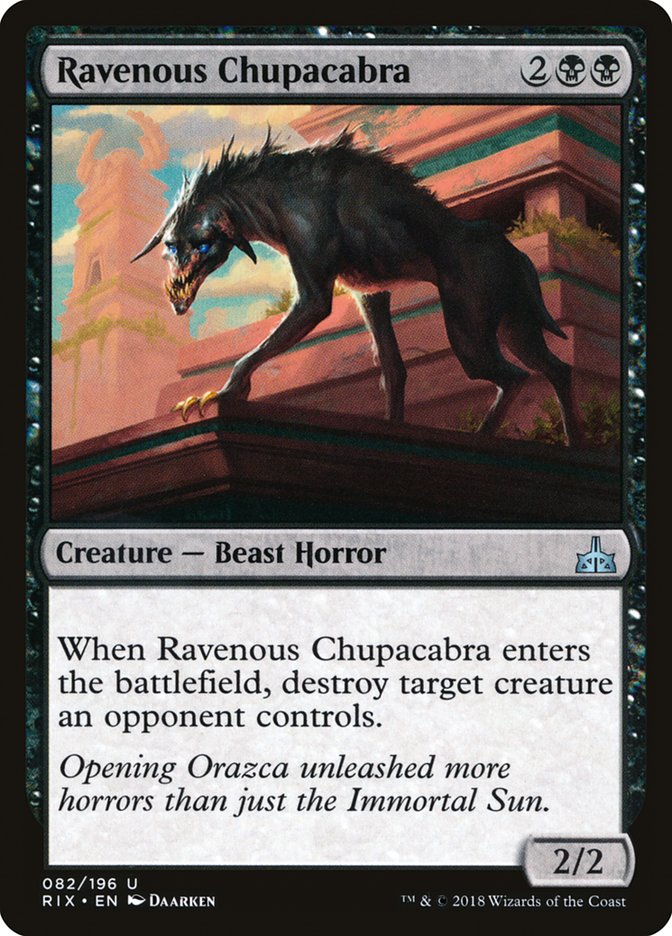 Many of you probably haven't played Magic long enough to remember creatures like Nekrataal or Flametongue Kavu, but those effects can be very powerful in creature-heavy formats. We've already seen a little bit of this with Sand Strangler in Ben Stark's Treasure Red deck at GP Atlanta last year, as well as from the sideboard of many Ramunap Red strategies.
This card seems pretty disgusting if you can re-use the effect. Black means The Scarab God. Pairing it with blue means Vizier of Many Faces. And pairing it with artifacts means yet another tool for God-Pharaoh's Gift. While some might argue that Hostage Taker is potentially better, since you can actually cast the card you steal, I want my effect now. I don't want to wait until the seventh turn or later to cast Hostage Taker and the card I take. I want to curve out and kill something on the fourth turn, then follow it up by copying or reusing said ability.