What seems like the shortest preview season ever kicked off this week, leaving us with a deluge of new cards. The upcoming Standard format is also in an uncanny spot, with no Standard Pro Tour alongside it (with the first Modern Pro Tour since Eldrazi Winter).
There are way more noteworthy cards to discuss than can be covered in a single day, but we've got to start somewhere.
So, it might as well be a new planeswalker.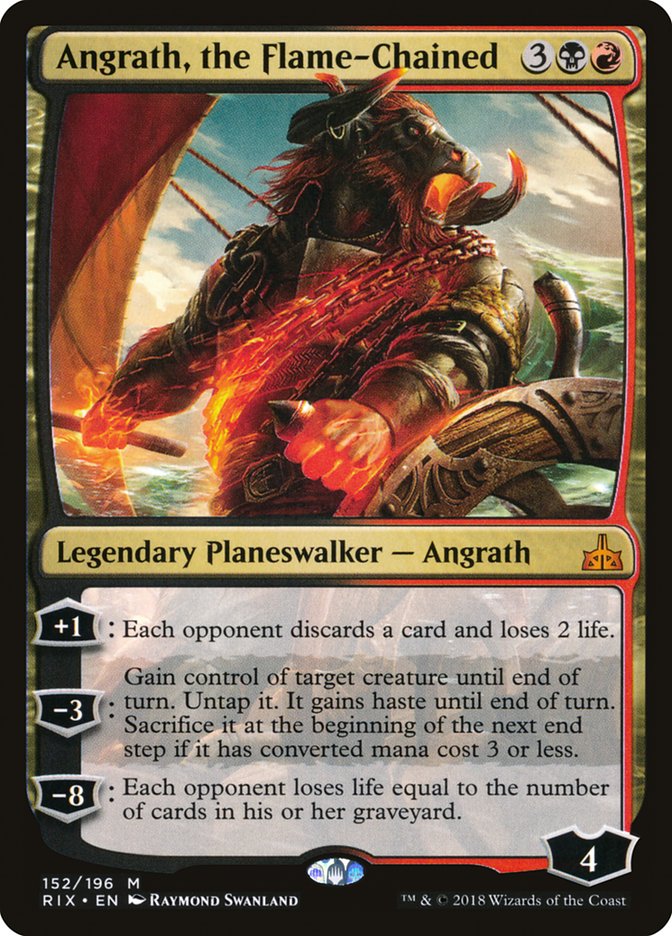 Angrath, the Flame-Chained has enormous competition at five, being dropped into a format with Glorybringer and The Scarab God. What are we getting for our five mana?