Welcome to the second and final installment of my Rivals of Ixalan financial set review! If you didn't have a chance to read part one, you can check it out here . Otherwise, let's get started with the cards I haven't covered yet:
White
Trapjaw Tyrant - $7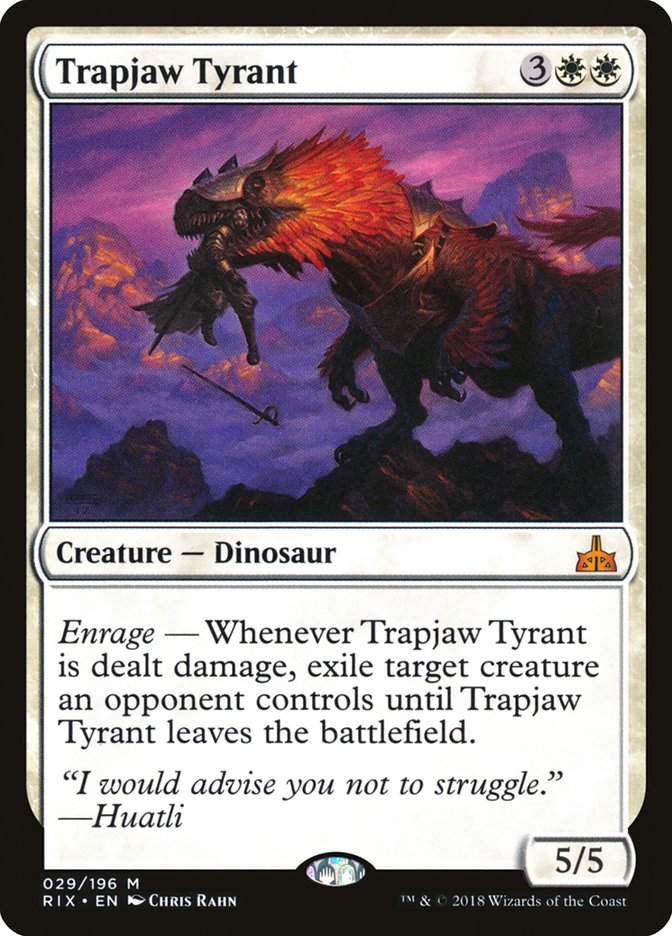 Trapjaw Tyrant is pretty stellar in Limited, and it's another good addition to your casual Dinosaur Pyrohemia deck, but I don't see how it gets there in competitive Constructed. It's a 5/5 that doesn't do anything unless your opponent has abysmal blocks or you're planning to use it as a blocker yourself in an attempt to take out two of their creatures at once. I guess it might end up in a sideboard somewhere, but I'm fairly comfortable calling it a future bulk mythic.
Slaughter the Strong - $3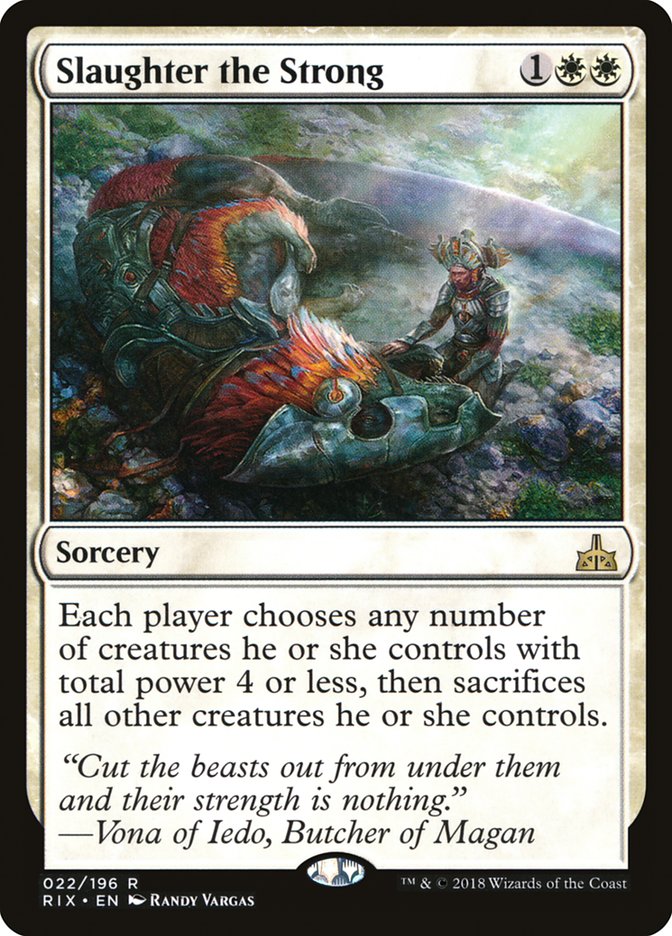 It feels like everybody is sleeping on Slaughter the Strong. Three mana Wrath effects are no joke, and the reason most "punisher" Wraths fail is because they allow your opponent to keep their best creature. If you cast a Divine Reckoning or Cataclysmic Gearhulk, your opponent can just hang onto their Hazoret or Primeval Titan. Not so with Slaughter the Strong.