[Welcome to Fact or Fiction ! This week, Ravenous Chupacabra enthusiast Patrick Sullivan and Pro Tour Amonkhet champion Gerry Thompson take on five pressing questions about potential Standard banning. Read their answers and vote for the winner in the poll at the end!]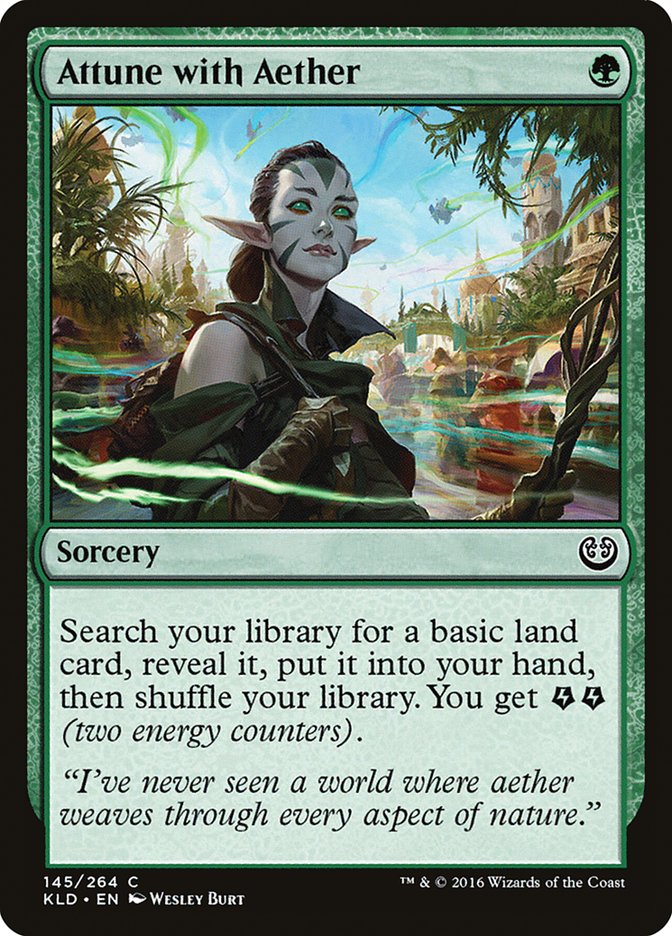 Gerry Thompson: Fact. Energy is a dominant force in Standard, isn't comprised of any singular card that causes the issue, and invalidates wide swaths of other potentially fun and interesting archetypes with its existence. Something has to go.
Attune with Aether fixes mana, allowing energy decks to have access to all the best energy cards at a low opportunity cost. It also means your mana sources are providing you an additional resource, making it feel like you're getting more mileage from your manabase than any other deck in the format.
Games where the energy deck starts with Attune with Aether and games where they don't are drastically different, which should be an indicator that something is wrong. Something needs to be done about energy, and there's no reason to completely ban the deck rather than weaken it. I would attack the consistency and efficiency angles of the deck and Attune with Aether is where you start.
Patrick Sullivan: Fiction. Before delving into all of this, I think it's important to lay out some assumptions about parameters and goals. They may not be shared by you, the reader, or by the fine folks in Renton, but it is my starting point for the conversation.

1) The power level and ubiquity of Temur Energy is undesirable, and that these elements are magnified by the nature of the mechanic, suggesting that new cards are unlikely to enter the deck.

2) There is a desire to preserve the positive elements of the energy experience.

3) There is not a bias towards crushing the mechanic or propping it up. If there are no energy decks, that's cool. But it's also cool if there is one energy deck (or even several), so long as there is some diversity in the card selection and the deck's power level isn't obnoxious.

With that out of the way, I think Attune with Aether is worth preserving. On a deckbuilding level, much of the fun of energy involves trying to mix and match the energy cards you want, and that experience requires taking some liberties with the mana. I appreciate the desire to ban this card because it promises to be effective--the Temur Energy deck would miss its third land drop and/or be missing colors more frequently. I simply question if that's the most satisfying way to balance the experience, to say nothing of potentially making less irritating/more synergistic builds of the deck too hard to construct.